Massachusetts: Why it's the Best Place to Live
If you are looking to relocate – Massachusetts is truly one of the best states to live in. Whether you are just starting your career, getting an education or raising a family – the Bay State has everything you need – top quality schools and healthcare, a thriving economy with high income job opportunities, safe neighborhoods, and beautiful beaches. If that's not enough – Massachusetts is also a major cultural hub – arts, theatre, music and let's not forget sports!
Massachusetts has been ranked as the most prosperous state in the U.S. almost every year of the past 10 years, according to the annual report by the Legatum Institute. They consider the following 11 pillars:
Living Conditions
Health
Business Environment
Education
Safety & Security
Infrastructure
Economic Quality
Natural Environment
Governance
Personal Freedom
Social Capital
The Bay State also consistently ranks in the top 10 US News & World Report's rankings of the best states in the country. The Bay State also ranks among the top 5 states in the following categories: economy, education, health care, natural environment, and crime and corrections.
First-Class Education
Source: Wikimedia Commons
Some of the world's top universities and colleges are in Massachusetts. Harvard University and the Massachusetts Institute of Technology (MIT) are world-wide icons. The Bay State is also home to:
Amherst College
Wellesley College
Boston University
Northeastern University
Tufts University
Williams College
Emerson College
Boston College
Throughout the state you will find several top-notch and high-ranking public-school systems. In fact, a new study by WalletHub has ranked Bay State's public school system as the best in the country. You can rest easy knowing your children are getting an excellent education.
Top-Notch Healthcare
Source: Wikimedia Commons
In the midst of a pandemic, healthcare has never been more important. WalletHub once again ranked Massachusetts as having the best healthcare system in the US. They measured things like accessibility, outcome and cost. They even compared the median monthly insurance premium to doctors per capita to the amount of the insured population.
WalletHub also discovered that Massachusetts ranked #3 – as having the third lowest average monthly insurance premiums in the US. The Bay State also has the second most doctors per capita. If you are thinking about moving to Massachusetts, you can rest assured that if you or a loved one need medical care – you will be in good hands.
Prosperity: A Thriving Economy Despite the Pandemic
Aspen Regency
The Legatum Institute, which is a London-based think-tank, measures prosperity in terms of much more than pure economic advancements or the state's revenue. To be prosperous there must be an open economy and good schools, hospitals, businesses, etc. In short, they measure prosperity across social, institutional and economic realms. People are much more empowered when they receive a top-notch education and have the privilege of receiving exceptional healthcare.
The director of impact and partnerships at Legatum Institute, Shaun Flanagan had this to say about our favorite state in New England: "Massachusetts performs well on nearly every single pillar." If you just graduated college and you are looking to begin your career – the Bay State is the place to be. If you are looking for a place to start your family, you are going to need a significant income. In other words, Massachusetts means more money and more opportunities
Safe Neighborhoods
Aspen Regency
According to a study done by Safewise, in comparison to all 50 states, the Bay State has the lowest violent crime and property crime rates. Massachusetts had the lowest comprehensive property crime rate and came in as the 24th lowest in violent crime. Safewise compiled the following statistics for 2021:
Only 5% of survey respondents reported having personal experience with violent crime in the last year
65% of the people of Massachusetts reported feeling safe in their state compared to 55% of Americans
Homicide accounted for just .7% of violent crimes in the Bay State (US 1%) with only a single murder reported among the 20 safest cities overall
Rich Culture, Good Food, Fun-filled Things to Do
Thompson Island in Boston Harbor, Massachusetts. Source: Wikimedia Commons
Massachusetts, one of the first 13 states, has a rich historic past. History buffs will enjoy various attractions like The Minute Man National Historical Park – where the "shot heard" round the world was fired – and the Freedom Trail – Boston National Historical Park. North Bridge in Middlesex County is a rare gem – this is where the American Revolutionary War began.
Nicknamed Mouthwatering Massachusetts, foodies will love sampling a wide array of cuisines from around the world. From the most delicious seafood to apple cider donuts for dessert, the most sophisticated palate will not be disappointed. You don't have to be a foodie to enjoy eating out in the Bay State on a regular basis.
From amazing winter activities to summers on the wide variety of lakes and beaches – there is something for everyone in New England's piece of paradise. There are over 200 miles of coastline and Massachusetts is home to some of the most amazing beaches. With Halloween just around the corner, the whole family will have a good time getting spooked in Massachusetts.
If a plethora of job opportunities, culture, and a wide array of delicious food is on your top priorities list, you need to move to Massachusetts. It's not called "The Hub of the Universe" for nothing! From its museums, theaters, and ethnic restaurants – the Bay State is a melting pot of culture. Home to some of America's best universities and a thriving job market draw some of the most talented young professionals every year.
If you are relocating, looking to change residences, a college student wanting to live off campus, or simply looking to rent in Massachusetts, Aspen Regency has newly-constructed, luxury-living apartments with resort-style amenities. Your best life in Massachusetts starts here.
Find your dream home in the best state in the United States.
10 Best Places to Visit in Massachusetts
Massachusetts is made for history lovers. After all, the Pilgrims landed here in 1620; its colonial residents were a force to be reckoned with during the American Revolution. But the "Bay State" also boasts a vibrant cultural scene, through the visual, written and performing arts. And nature isn't forgotten either, with an abundance of hiking trails, bird watching and beach activities. An overview of the best places to visit in Massachusetts:
10. Plum Island [SEE MAP]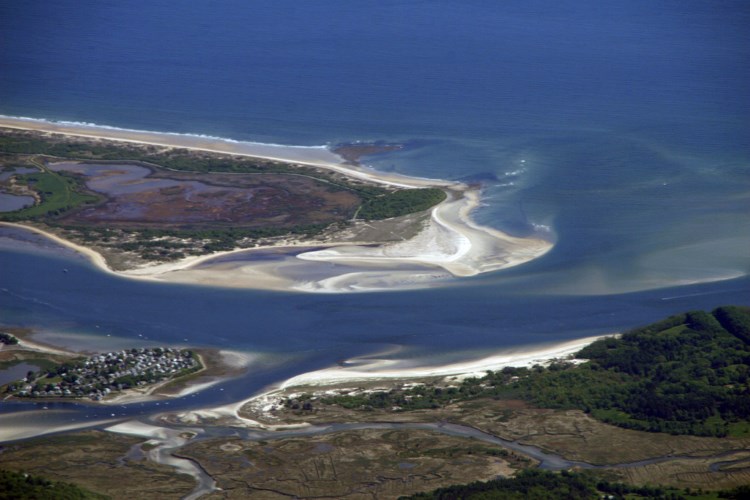 dsearls / Flickr
Plum Island is a great destination for nature lovers. It's a bird watcher's paradise; a haven for migrating birds and a breeding ground for shorebirds. Joined to northeast mainland Massachusetts by a single bridge from Newburyport, even the island's name suggests a connection with nature: It was named after the beach plums that grow on the sand dunes.
Public beaches are plentiful, and the fishing, whether from the shore or boat, is great. The coastal ecology is delicate; visitors can only access the sand dunes by boardwalk. There are numerous lodging options on the island, including bed and breakfasts, inns, and rental cottages. In addition, there is a population of year-round residents.
9. The Berkshires [SEE MAP]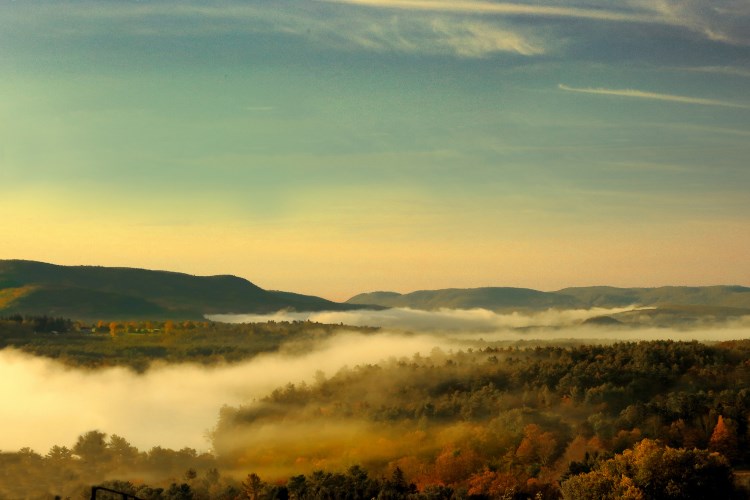 Massachusetts Travel & Tourism / Flickr
Nature and the arts exist compatibly in the Berkshires, a hilly area in western Massachusetts. Most of the hills are under 1,200 feet (360 meters) high though a couple do climb higher to the sky. The Berkshires are filled with hiking trails, including parts of the Appalachian Trail.
The highest waterfall in Massachusetts, Bash Bush Falls, is located here. Travelers who get tired of hiking can take in an art museum or two, including the Norman Rockwell Museum, or a concert at Tanglewood Music Center. The Boston Symphony Orchestra makes its summer home in the Berkshires.
8. Northampton [SEE MAP]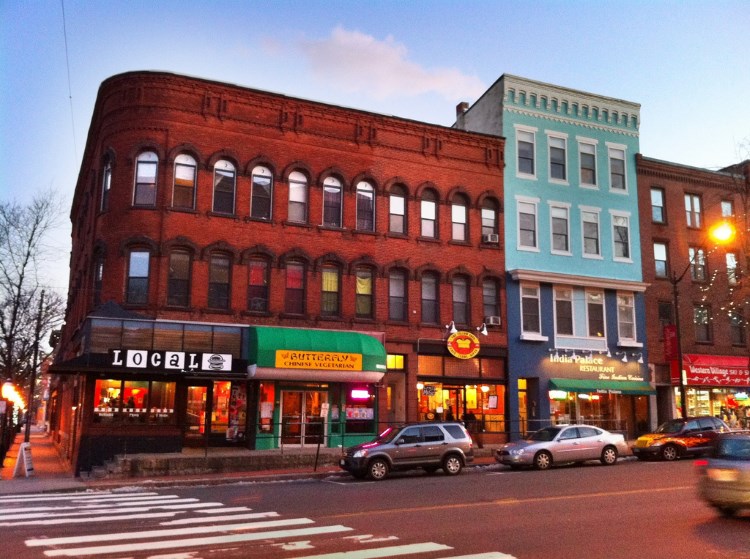 Trace Meek / Flickr
Northampton is a charming college town in the Pioneer Valley with a picturesque and vibrant downtown, consisting of numerous art galleries, restaurants and quirky shops sprinkled among coffee shops and performing arts venues. It is home to Smith College, a prestigious women's college.
The presence of college students and their professors gives the town a distinctly liberal political atmosphere. More than 20 percent of Northampton is devoted to open space and greenways, which make strolling a delight. Cultural activities include a vibrant music scene and annual film festival.
7. Nantucket [SEE MAP]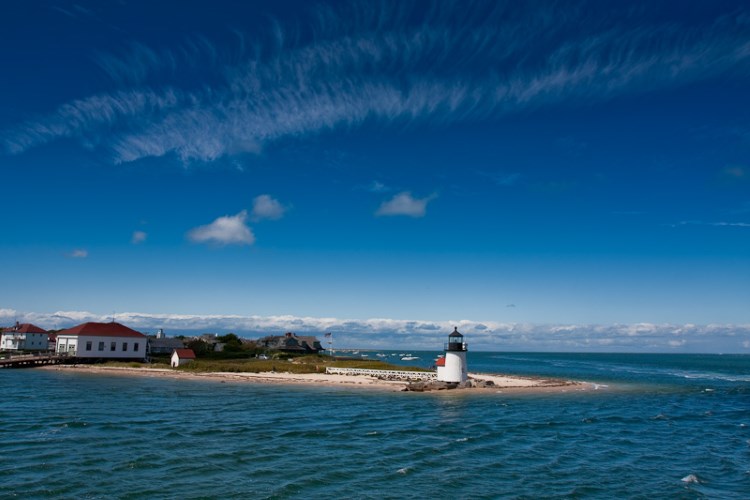 Chris Frailey / Flickr
In the early 1600s, Nantucket Island was a refuge for Native Americans who wanted to escape the European settlements on mainland Massachusetts; its name is derived from an Algonquin word. Today it is a playground mainly for the wealthy, having one of the highest home property values in the United States.
Nantucket is a popular summer tourist destination with a population that jumps from almost 11,000 year-round residents to 50,000 in the summer. It offers quiet harbors, dramatic cliffs, sandy beaches, lighthouses, beautiful old mansions and gardens. The island is popular also with artists and writers, as well as visitors who for the annual summer music festival.
6. New Bedford [SEE MAP]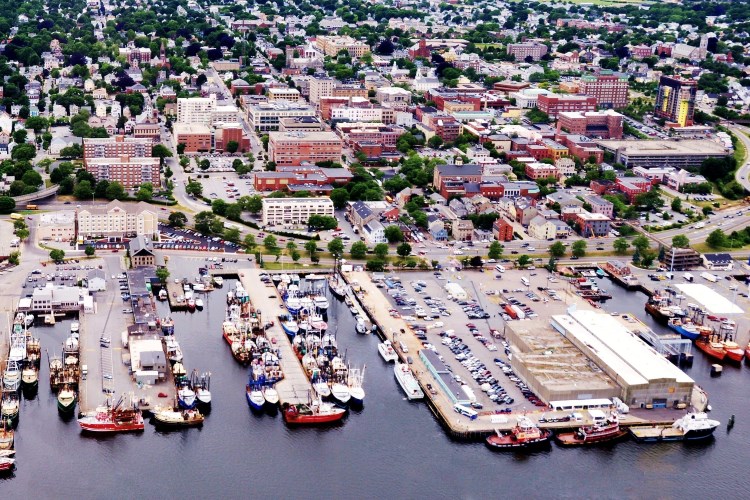 Massachusetts Travel & Tourism / Flickr
New Bedford, the 6th largest city in Massachusetts, is known as "the whaling city" as it was one of the most important whaling cities in the world during the 19th century. The New Bedford Whaling Museum is the largest museum in the United Sates devoted to whaling; it has whale skeletons on display. Across the street from the museum, Seamen's Bethel is the chapel that was immortalized in Moby Dick.
Visitors can also tour a whaling merchant's home as well as museums devoted to art and firefighting equipment. The city also has its quaint side with several districts that are deemed historically valuable.
5. Martha's Vineyard [SEE MAP]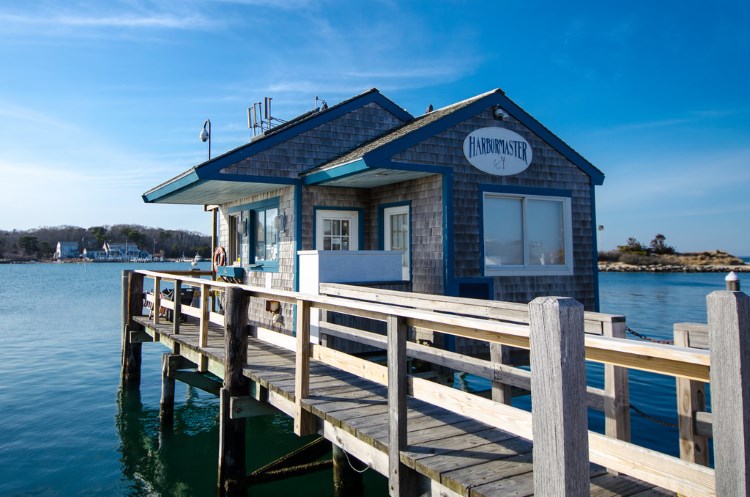 m01229 / Flickr
New England's largest island, Martha's Vineyard is a popular summer destination for the wealthy, including numerous celebrities who have homes here. Martha's Vineyard was the setting for the first Jaws movie in 1974, with some scenes also included in the two sequels.
Located 7 miles (11 km) off Cape Cod, the island is accessible by boat (public ferries leave from several places on Cape Cod) or air. The island boasts great beaches for swimming or surfing, panoramic views of the Atlantic from cliffs on the island, an outdoor tabernacle and several notable lighthouses, including at Edgartown.
4. Salem [SEE MAP]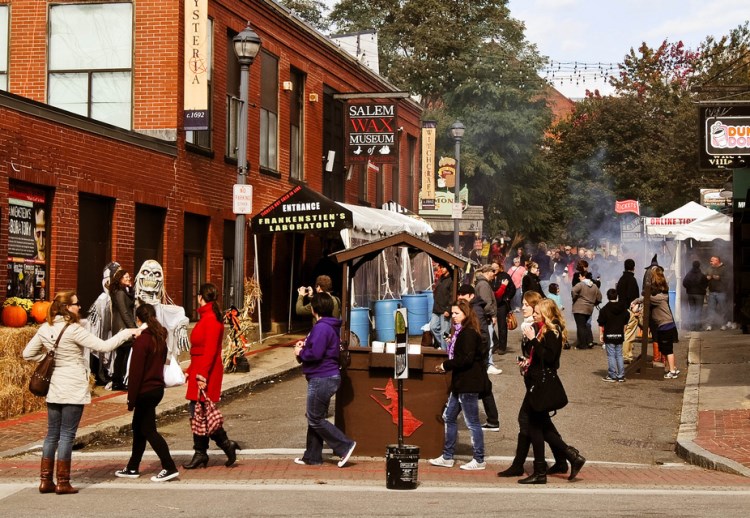 Elizabeth Albert / Flickr
Travelers who aren't afraid of ghosts and goblins may want to spend Halloween in Salem, home of the famous witchcraft trials in the days when Puritans ruled the city. Haunted happenings take place all over Salem then, but those who visit at other times can learn about witches at a special museum devoted just o them.
Salem also was the setting for Nathaniel Hawthorne's The House of the Seven Gables, which is an historic house worth visiting. Oysterfest, which celebrates the bivalve, takes place every September. Art shows and theatrical productions are popular events throughout the year.
3. Plymouth [SEE MAP]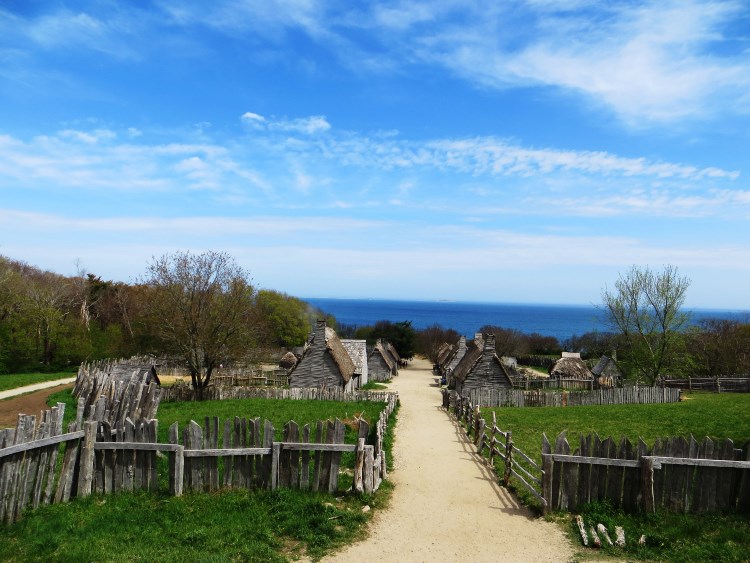 Vix_B / Flickr
Plymouth is where it all began back in 1620. Travelers can transport themselves back in time at Plimouth Plantation, a living history museum that shows how the Pilgrims lived in 1627. Next comes a tour of Mayflower II, a replica of the ship that carried the Pilgrims to the New World.
Or they can be one of the estimated one million visitors a year to Plymouth Rock, the site where the Pilgrims supposedly stepped ashore. Travelers can also tour a cranberry farm, visit historic homes or play a round of golf on more than a dozen courses.
2. Cape Cod [SEE MAP]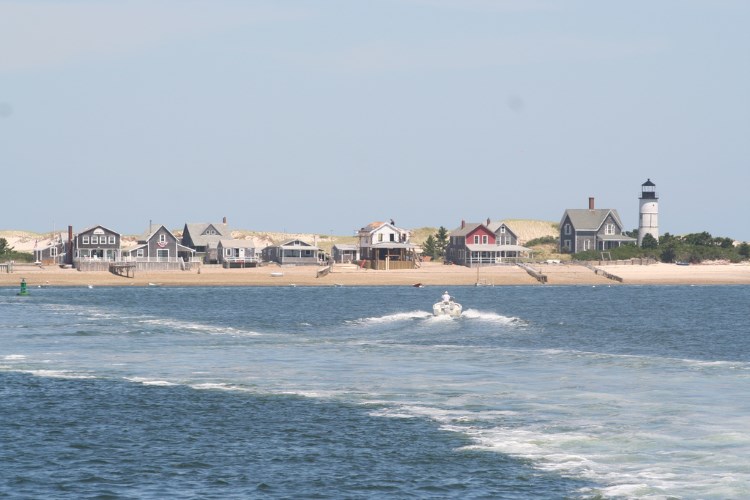 hdreisler / Flickr
Cape Cod is an arm-shaped peninsula located on the easternmost part of Massachusetts. It has developed into one of the most popular places to visit in Massachusetts in the summer. Lighthouses, cranberry bogs, swimming beaches, and walking and biking trails dot the Cape Cod National Seashore. The popular resort town of Provincetown, at the very tip of the peninsula, is the site of the first landing of the Pilgrims.
While Cape Cod is known for its artist colonies and quaint villages, its village of Hyannis, part of the cape's largest town of Barnstable, put the cape on the map because it is the summer home of the Kennedy family. It is also a good jumping off place to reach Massachusetts' outer islands.
1. Boston [SEE MAP]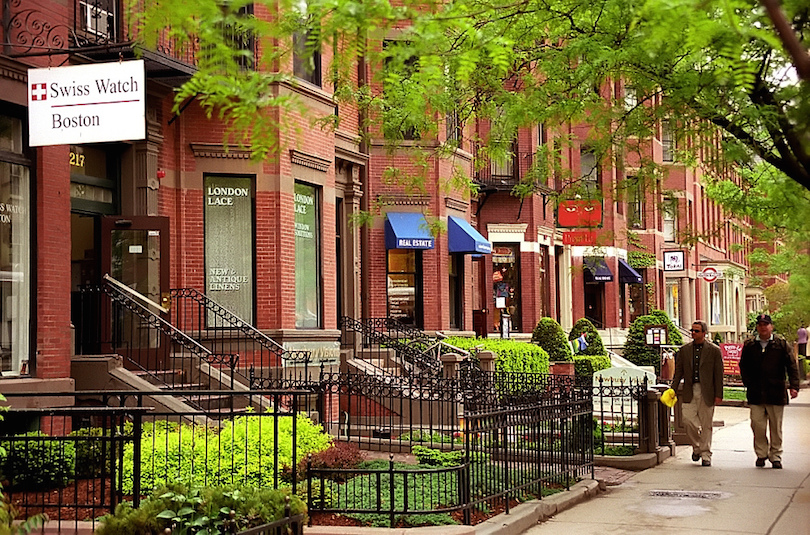 David Paul Ohmer / Flickr
Boston is loaded with history, from being one of the oldest cities in the United States (the city was founded in 1630) to hosting the world's most famous tea "party." Visitors can relive Boston's participation in the American Revolution by walking the Freedom Trail. But the commonwealth's capital is so much more than history.
The capital and largest city in Massachusetts as well as the largest city in the New England also is home to successful professional athletic teams as well as the Boston Pops Orchestra. Whether travelers are visiting Paul Revere's house or Fenway Park, cultural activities and fine dining opportunities abound in this eastern city by the bay.
Map of Massachusetts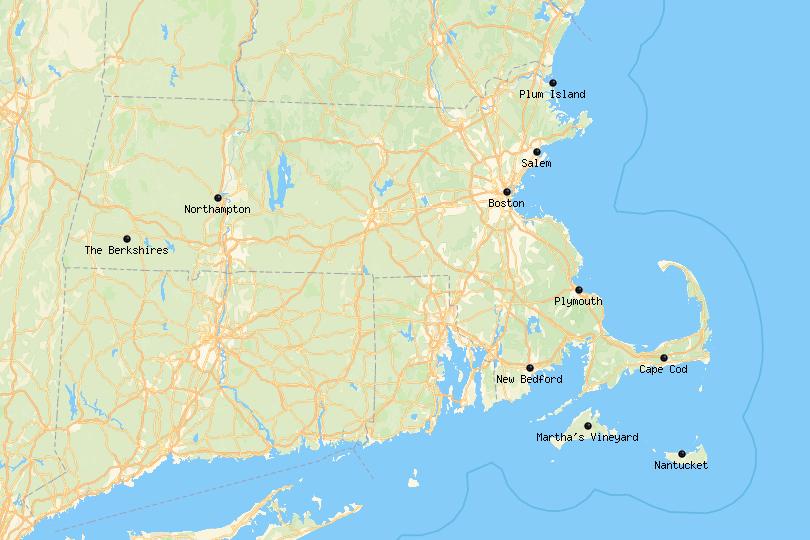 © OpenStreetMap © MapTiler © Touropia
10 Reasons Why Massachusetts Is The Best State

The old saying "you never know what you have till it's gone" is something most college kids don't think about when they decide to leave their home state. More than anything, they just want to get away their hometown and everything associated with it. They need a change of scenery, a chance to explore somewhere new. Or, they just can't deal with the idea of staying close to home.
However, once they feel the urge to come home because they miss the familiarity of their home state, they realize just how much they left behind.
After being raised in Massachusetts my whole life, I decided to leave and go to school in Virginia. I was in desperate need of a change of pace and that's exactly what I got when I moved down south. It's great. It wasn't until mid-fall semester of freshman year that I really did miss home. Virginia and Massachusetts are so different, and I love them both. Nevertheless, MA will always have my heart. Being away at school really made me realize just how great Massachusetts is.
So, here are the top ten reasons why Massachusetts is the best state ever:
1. The Accent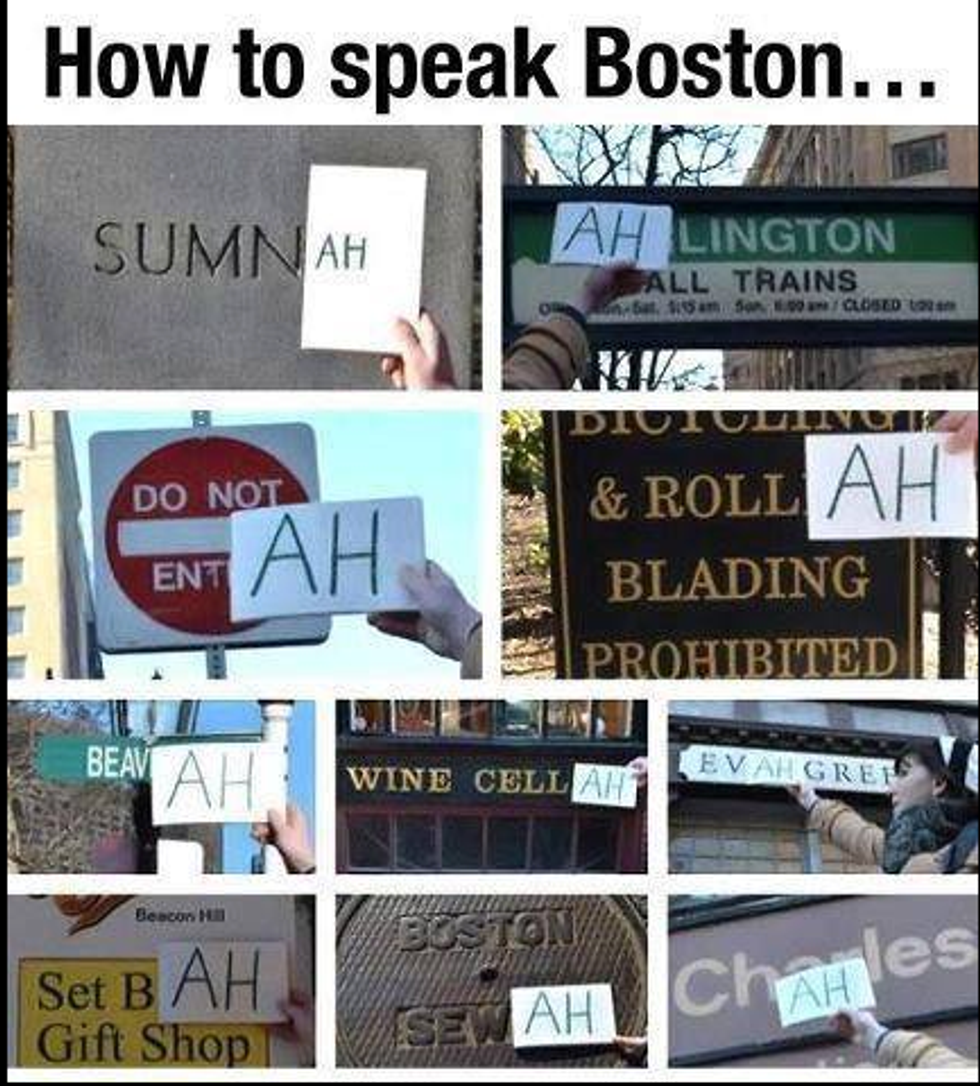 The classic Boston accent. As soon as we step out of MA, people are enthralled by the way we speak. From our iconic dropping of Rs to the way we say "wicked" five times a sentence, people everywhere love to hear the accent. I cannot count the number of times I've been asked to say "Pahk the cah in the Havahd yahd". *DISCLAIMER* you can't "pahk the cah in the Havahd yahd" because the "yahd" is grass.
2. The Food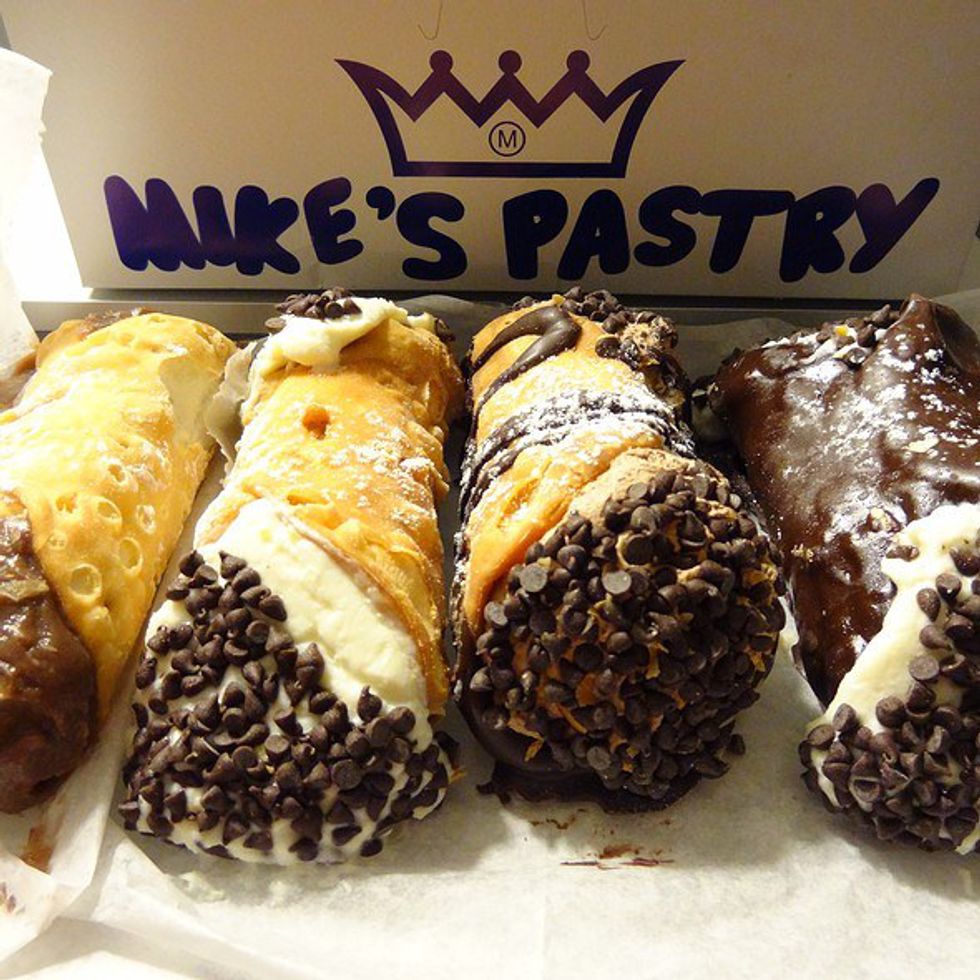 Clam Chowder (or Chowdah). Boston Creme Pie. Parker House Rolls. Those are just a few of the classic dishes that originated in MA. Massachusetts has the perfect blend of food from every culture, Boston especially. Boston's North End has some of the most authentic Italian food one can find outside of Italy. If you ever find yourself in the North End, make sure you stop by Mike's Pastry to get one of their famous cannolis. Trust me, it will change your life for the better.
3. The Sports Teams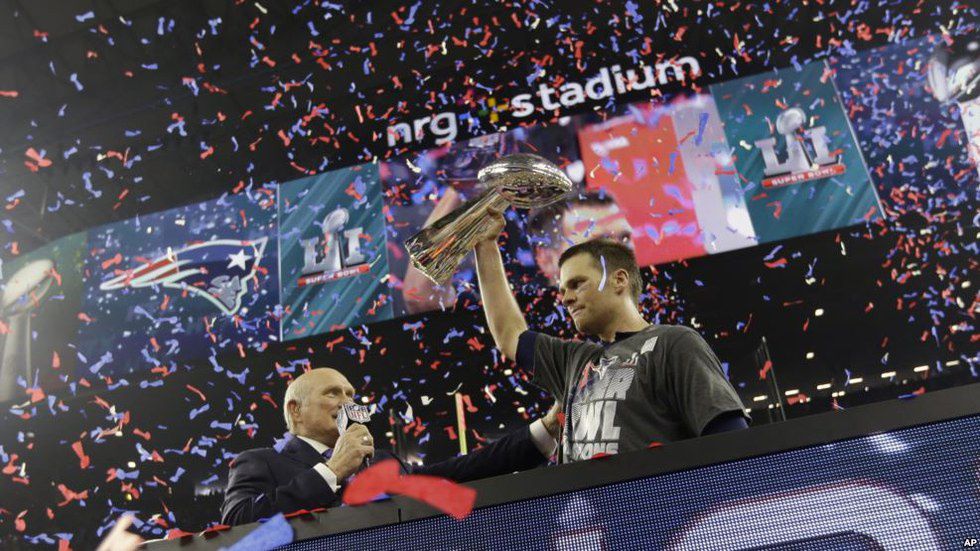 Seven words. THE PATRIOTS JUST WON THE SUPER BOWL. After making Super Bowl history for the best comeback and the first Super Bowl to ever go into overtime, Tom Brady and the rest of the Pats have yet another ring to add to their collection. The "Drive for Five" was successful and shut down all the haters. Brady really proved that he is, in fact, the GOAT (greatest of all time) with a recording breaking five Super Bowl rings. Of course, the Bruins, the Red Sox, and the Celtics are fantastic teams as well; each team with numerous wins and championships under their belts.
However, the best part of Boston sports teams are the fans. Nowhere else will you ever find more loyal fans than Boston fans. Boston fans go hard for every game, dressed head to toe in team paraphernalia, they sit through the harshest of weather conditions to root for the home team.
4. The Government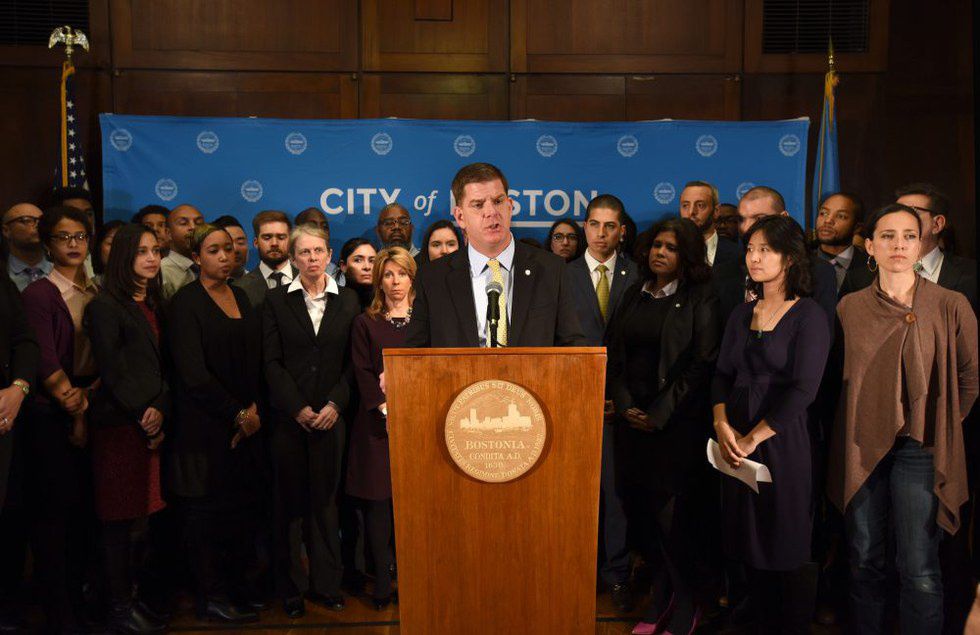 Massachusetts has always made great strides when it comes to passing legislations that promote the acceptance of everyone. MA was the first state in the U.S. to legalize gay marriage and one of the first states to sue the federal government over Trump's Immigration Ban. With everything that has been happening recently in the political world, Massachusetts has remained a place where legislators are fighting to make sure everyone remains safe and with equal rights. For that, I'm so proud to call this state home .
5. The Celebs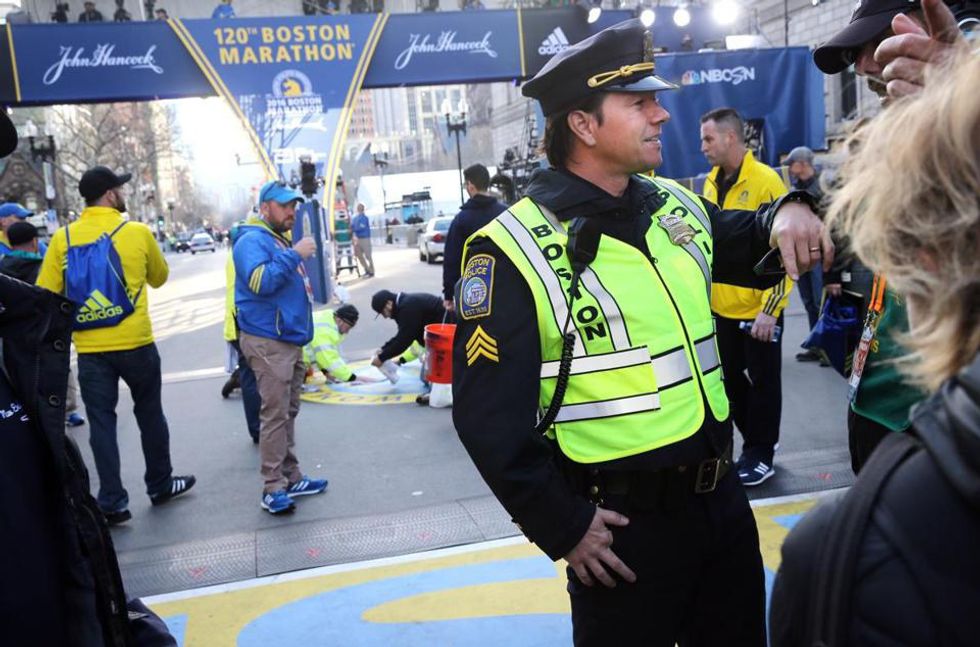 Some of Hollywood's brightest stars are from this great state. Matt Damon, Chris Evans, Ben and Casey Affleck, Amy Poehler , The Wahlbergs, JoJo, and John Cena all hail from Massachusetts. This state has bred both Marky Mark and Captain America. If that doesn't describe how awesome Massachusetts is, I don't know what will.
6. The History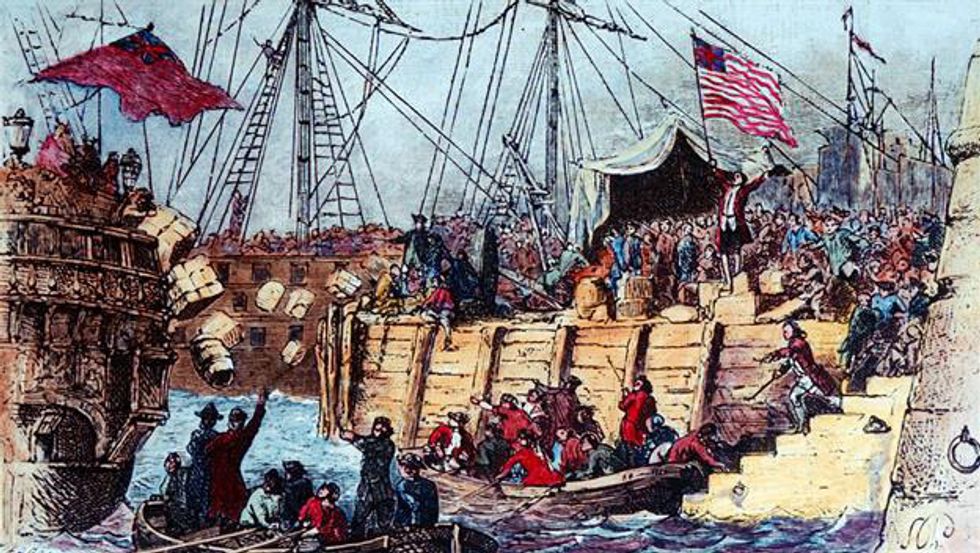 If you didn't already know, Massachusetts is saturated in history. From the Pilgrims landing on Plymouth rock to the Boston Tea Party, Massachusetts has set the stage for some of the nation's most important historical events.
7. Boston In General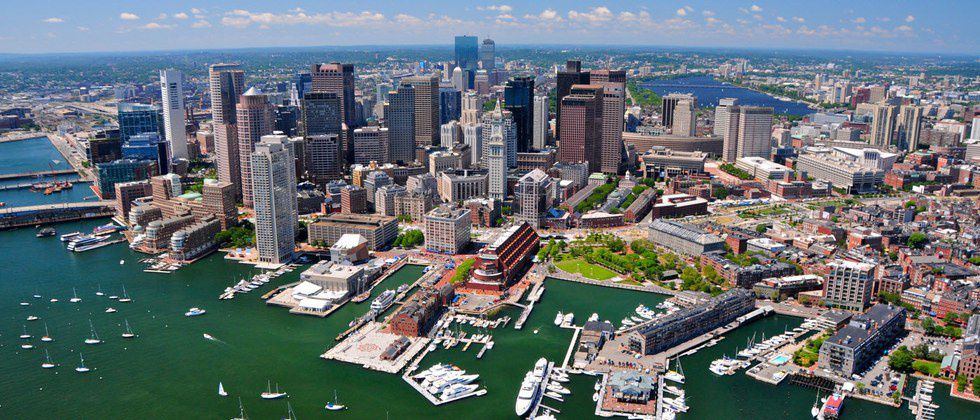 Honestly, Boston is one of the best cities in the world. There is always something to do in the city. Whether it be going to the New England Aquarium, perusing around the North End, shopping on Newbury Street, going on the swan boats in the Boston Public Garden, or walking the Freedom Trail, Boston really has something for everyone.
8. The Places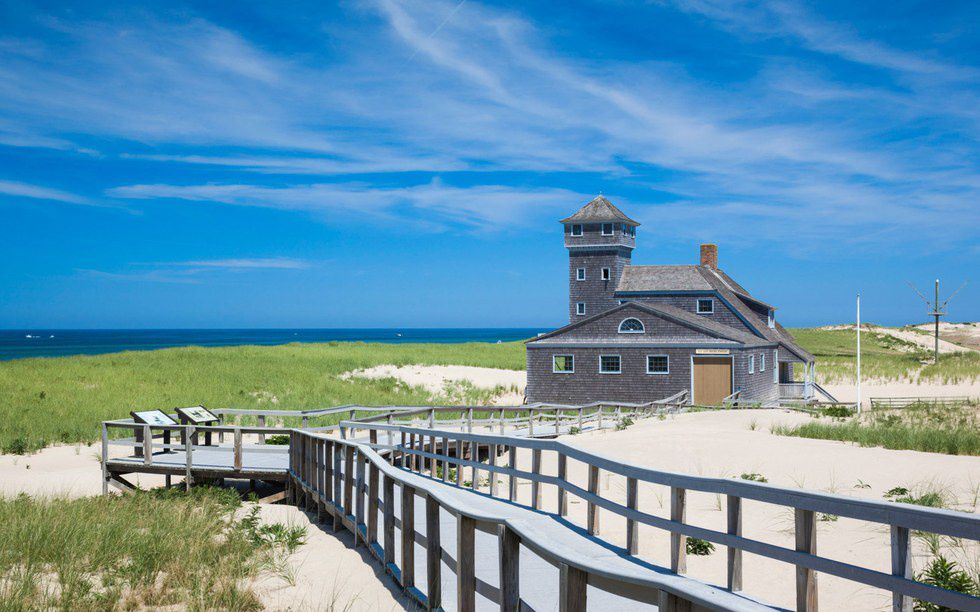 Massachusetts has a little bit of everything. It is a very geographically diverse state. There is Cape Cod, which is a popular tourist destination in the summer. The Cape is home to some of the best beaches in the state and is a really great place to go for a weekend or just a quick day trip with friends. It is totally worth sitting through hours upon hours of Cape traffic. In the western part of the state lies ninety miles of the Appalachian Trail, which is fantastic for an extended camping trip or a fun day hike.
9. The Seasons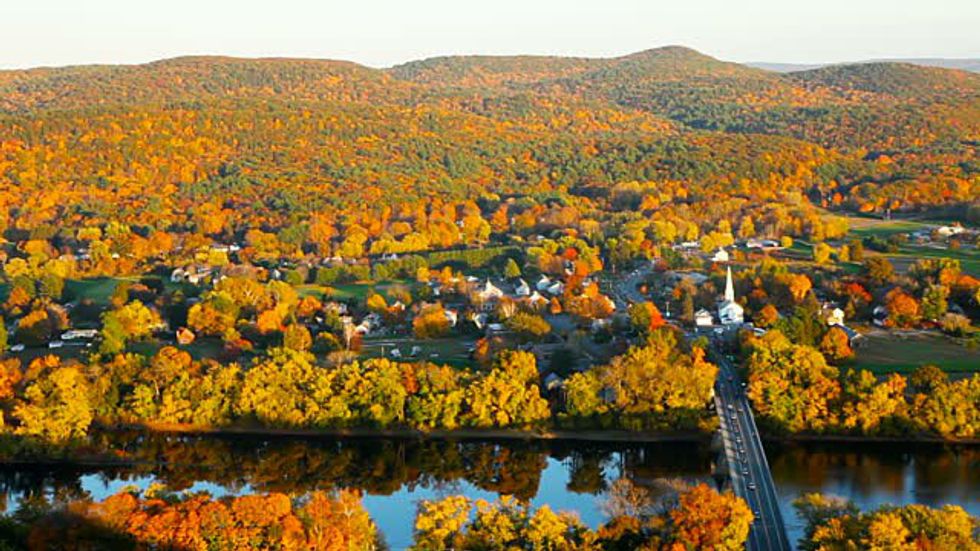 The entirety of New England is known across the country for its radical range in weather. Massachusetts, in particular, sees some of the most diverse seasons in the country. In the winter, Massachusetts natives are buried in snow. And I mean BURIED. In the winter of 2014-2015 Massachusetts saw 110.6 inches of snow. Kids loved it because that meant snow days galore, but being snowed in for days on end got boring really fast.
In the spring, mild weather sweeps over the state, melting the snow from the previous months. Spring is a time where people shake off the winter blues and it gets everyone excited for the upcoming summer. In the summer, kids come home from school and families get to spend some serious quality time together.
Fall is by far the prettiest season in MA. The leaves on the trees turn rich shades red, orange, yellow and brown. People from everywhere flock to New England to admire the gorgeous foliage.
10. The People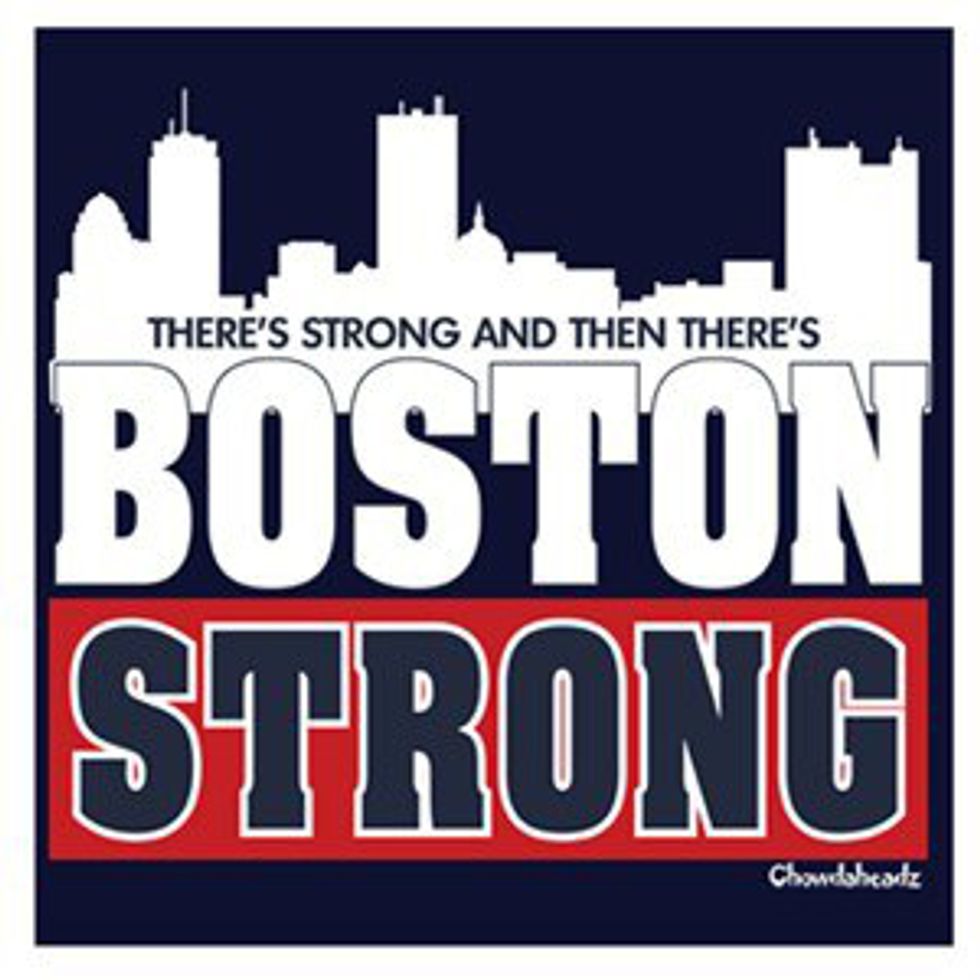 The best part of Massachusetts is the people. We tend to get a bad rep from the rest of the country for being rude and cold, but that's not the case. People from Massachusetts are passionate and hard working. We are beyond loyal and capable of amazing things. When the Boston Marathon Bombings occurred, the entire state banded together in support of our capital city and was able to accomplish the impossible. Boston Strong isn't just a saying, it's a lifestyle. It's proof that the people of Massachusetts are some of the strongest and most determined individuals in the country.
And I couldn't be happier to be one of them.
This article has not been reviewed by Odyssey HQ and solely reflects the ideas and opinions of the creator.
Subscribe to our
Newsletter
Dear you,
I am writing this a week or two before our six month mark.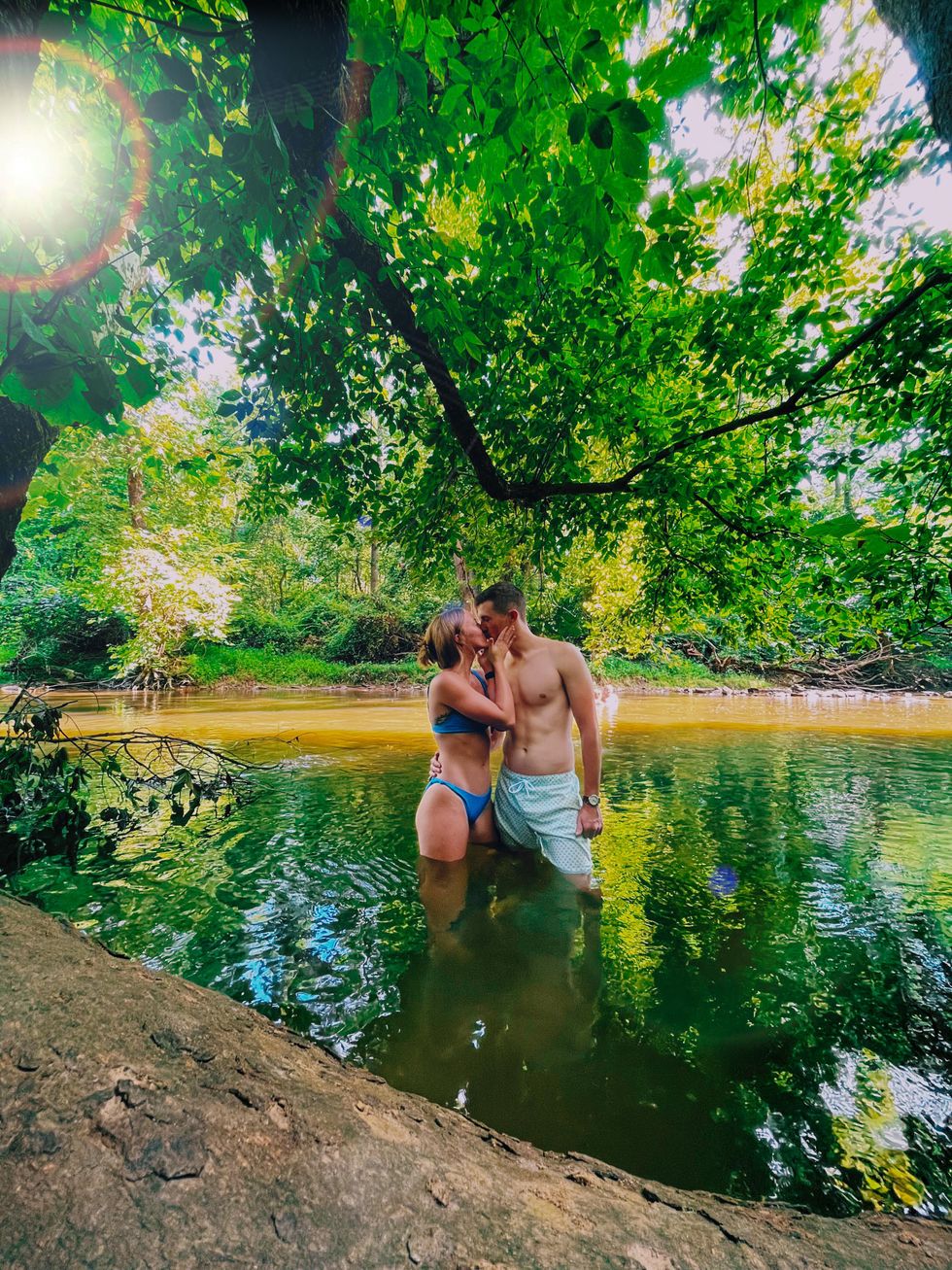 i wasn't supposed to like you and i most certainly wasn't supposed to love you. i told myself when i agreed to go on this deployment that it was be me, myself, and i. nothing less, nothing more. man was i wrong.
in the beginning, i was skeptical. so many thoughts racing through my mind. deployment fling? another lesson? bored? all of these and more came to mind, but i liked you. we never stopped talking. only saw each other in passing for weeks, but i was so content. you were bringing light back into my life. it didn't make sense. still doesn't honestly.
every time i looked at you, i noticed something new that i liked. it began with the most obvious features. your nose and your eyes. your lovely skin and numerous freckles. these are things everyone could see. i would do this daily and you would always giggle and ask me what i was looking at. i never would respond. just smiled and continued watching supernatural with you. days turned into nights and those turned into weeks. week after week of nonstop laughs, hugs, kisses, and adventures. suddenly, something changed. i couldn't exactly tell you when, but it was the most comforting feeling. almost like a wave of tranquility. such an intense feeling. when i looked at you, i saw more than to what meets the eye. i no longer liked you. i loved you. i love you. the way you squint your eyes when you laugh exposing my favorite feature of yours – the crows feet on either side of your eyes. the way the color of your eyes vary day by day either a sage green with a sweet mixture of honey in the middle or a dash of blue peaking through. i love the way your lips fit effortlessly with mine. the way you "mmm" when i climb into bed and you squeeze me tight. the way your fingers trace mine and leave a lasting imprint. i could go on and on, but you know. i hope you know.
september 5th. we rode scooters all over the city in the middle of the night. it felt endless. it's been my favorite night. i know there's many more to come, but i cherish this one. i hadn't felt that much emotion in my life. i was overwhelmed with love and happiness. above all, peaceful and safe. we rode over to the most beautiful place and sat on that bench. not a single word. just holding each other and admiring the sight. it was time to go and you whipped me around and told me. you told me you loved me. you loved me back. genuinely. i didn't know what to say. my heart burst. i love you. oh how i love you.
i am truly grateful for everything you've done and continue to do. you have reinvented the way i view love. you inspire me to become the best version of myself day in and day out. there aren't words strong enough to describe how intensely i feel towards you. i just hope i can continue to make known how appreciative of you i am and how loved you are.
the future holds so much for the two of us. we'll have it all, but i'll let that unravel by itself. i can tell you one thing about it. this probably isn't the most special way to say something like this, but i was thinking about us today. it hit me. i don't just love you anymore dustin. i'm in love with you. i'm honestly not sure if there's a distinction between the two, but there might be. i think it's what i'm feeling towards you now. you're almost home now, so i better wrap this up so you can pick at me to show you this little messy letter. i might let you read it after you ask 4 times, we'll see.
Source https://blog.gardencommunitiesct.com/blog/massachusetts-best-place-to-live/
Source https://www.touropia.com/best-places-to-visit-in-massachusetts/
Source https://www.theodysseyonline.com/10-reasons-massachusetts-best-state#:~:text=10%20Reasons%20Why%20Massachusetts%20Is%20The%20Best%20State,…%208%208.%20The%20Places%20…%20Meer%20items