12 Best Places to Visit in Argentina
Bright, daring and brilliant, Argentina entices with its energetic cities, passionate culture, and vast selection of natural wonders. The home of the tango, there is more to Argentina than first meets the eye. Along the paved European style streets of bustling Buenos Aires, a captivating cosmopolitan creativity oozes from the numerous cafes and street side hangouts. There's the city of Cordoba with its selection of Spanish architecture, and Mendoza located deep in Argentina's wine region.
On a visit to Argentina, wildlife and natural attractions are never too far away. The subtropical north of Argentina is where the impressive Iguazú Falls are located, with the surrounding area ideal for hiking. Taking a trip the Los Glaciares National Park in the Patagonia region means the chance to see penguins and graceful glaciers. Visiting the Golfo Nuevo brings the amazing opportunity to glimpse Southern Right Whales. Plan your trip to this delightfully diverse travel destination with our list of the best places to visit in Argentina.
12. Mar del Plata [SEE MAP]
Once a retreat for Argentina's aristocracy, Mar del Plata today is the country's top beach resort city. Located on the Atlantic Coast in the Buenos Aires Province, Mar del Plata attracts millions of tourists every year to its sandy beaches and lively culture. During the summer weekends it can get very crowded here but outside the summer months, the city takes on a much more relaxed feel.
Mar del Plata is a beautiful city of both historic and modern architecture from charming Spanish chalets and Victorian homes to high rise hotels and casinos. In addition to a wide range of restaurants, the city also offers an aquarium, zoo, five golf courses and a major sports stadium.
By far, the main attractions in Mar del Plata are its sandy beaches. The most popular beaches are the ones conveniently located near the city center such as Bristol, La Perla and Popular. Other favored choices are Playa Grande and Playa Mogotes. Although crowded during the summer months between December and March, these beaches offer restaurants, shops, bars and numerous water sports and activities. The Southern Beaches are where young people often hang out with live music and parties.
11. Quebrada de Humahuaca [SEE MAP]
Dating back thousands of years, the Quebrada de Humahuaca is an arid and underrated mountain valley in the Jujuy province of north-western Argentina. During its heyday, it was known for its convenient caravan road that was part of an important ancient trading route during the Inca Empire.
The valley is defined by cacti, lamas, rugged mountains and colorful sandstone escarpments. Authentic little towns are dotted around, such as Humahuaca (the main town the valley is named after) that's home to just over 10,000 residents, and smaller, lesser-known mountain villages like Iruya and Purmamarca, with its lovely market.
Surrounded by the Sub-Andean hills to the east, the Altiplano to the west, and the Valles Templados in the south, the mountain scenery of the Quebrada (which means 'broken') is truly exceptional, particularly the Sierra de Siete Colores with its unforgettable rainbow-colored hills. For those interested in history, the Quebrada de Humahuaca valley was the site of many bloody battles during the Argentine War of Independence. The historical fortress in Tilcara is also worth a visit. This ancient Incan site has been restored to its former glory.
10. Ibera Wetlands [SEE MAP]
The Ibera Wetlands is a protected natural reserve boasting marshy swamps, moss-covered bogs, and shallow lagoons. It also happens to be one of the largest wetlands on the planet, only surpassed in size by the Pantanal in Brazil.
The wetlands are located in the northeastern province of Corrientes, roughly 400-miles from the capital city of Buenos Aires. Due to its remote location, the Ibera Wetlands have remained virtually untouched by mass tourism, giving visitors the chance to see nature at its most stunning.
The wetlands are the place to go in Argentina to see an abundance of exotic wildlife. Alligators, giant otters, capybaras, monkeys, and anacondas can be found lurking throughout the wetlands. The wetlands are also home to over 350 different species of birds: it's common to see herons, eagles, magpies, and even the giant, ostrich-like great rheas.
9. Cordoba [SEE MAP]
Javier Luque / Flickr
At the geographical center of Argentina is Cordoba, the country's second largest city. The city is tknown as La Docta (the Learned) because of its abundant colleges and universities.
Surrounded by three mountain ranges and set along the banks of the Primero River, Cordoba boasts a beautiful collection of old colonial architecture juxtaposed by much more modern buildings. Its 17th-century Jesuit churches are a must visit. Because Cordoba is home to more than 200,000 students, there is also a surprisingly good nightlife scene and a social calendar jam-packed with cuarteto music and rally car racing.
One of the best ways to soak up the spirit of Cordoba is by deep diving into its culture. The city is home to a collection of theaters, cultural complexes, and arte bars, so you can pick the experience that suits you.
8. Puerto Madryn [SEE MAP]
Alberto / Flickr
Located on the shores of Gulfo Nuevo, the city of Puerto Madryn is best known as the gateway to Peninsula Valdes. It is also a popular place to visit in summer because of its beautiful beaches although the water can be very cold. With the explosion of tourism in recent years, Madryn has undergone rapid growth, and the town's small permanent population swells exponentially during the summer months. Whale Watching tours are also popular as the Southern Right Whale uses the waters of Gulfo Nuevo for breeding and giving birth. From July to September the whales are so close they can be viewed from the mainland.
Jutting out into the South Atlantic, the mushroom-shaped Peninsula Valdes is connected to the mainland by a thin strip of land. The peninsula is a breeding ground for a variety of fascinating marine mammals, such as seals, penguins, orcas, and sea lions. The headland is a superb spot for bird watchers as there are over 180 species of birds recorded here. Bring your binoculars and keep an eye out for the migratory Snowy Sheathbill, Patagonian Canastero, Rusty-backed Monjita, and much more.
The only settlements on the peninsula is the small village of Puerto Piramides and a few ranches. The village consists of two main roads, offering a market, souvenir shops and several good restaurants serving fresh seafood. There are also a few bars as well here to enjoy drinks, music and socializing.
It should be noted that Peninsula Valdes is privately owned and visitors are not allowed to explore on their own. All visits to the peninsula should be arranged with tour operators from the nearby city of Puerto Madryn. These operations include bus and boat tours.
7. Bariloche [SEE MAP]
San Carlos de Bariloche, also known simply as Bariloche, can be found nestled on the slopes of Cerro Otto in Argentina's enchanting lake district. Overlooking the magnificent royal blue lake and avocado mountain slopes of the Parque Nacional Nahuel Huapi, the views from Bariloche are simply sensational.
With prime real estate along the shores of the lake, the town has its own beach, but it's small, and certainly not the major drawcard. Instead, Bariloche is one of the country's most popular sporting destinations – tourists descend on this lakeside town to enjoy its skiing, trekking, rock climbing, and water sporting opportunities.
During the winter, the town has the feel of a Swiss ski resort, with plenty to tempt avid skiers and snowboarders. Home to Cerro Catedral ski resort, San Carlos de Bariloche is a winter wonderland, with Argentinian chocolate boutiques and breweries to lure you out of the cold.
West of Bariloche are stunning waterfalls and glaciers near Pampa Lenda while the Seven Lakes Road north of the city offers breathtaking vistas of the lakes and mountains. During the summer, the lakes are excellent for fishing, and the beaches offer swimming, sun bathers and water sports.
6. Ushuaia [SEE MAP]
Serving as a popular base for Antarctica cruises, Ushuaia is the largest city in Argentina's Tierra del Fuego province. Tucked within the Beagle Strait, it's one of the most southerly-located cities in the world – something that's earned it its nickname as the 'End of the World'. Despite its out-of-the-way location, Ushuaia is now a popular resort town and you'd never guess the city's once dreary history with a glance at its modern-day casinos and upmarket hotels. Dig a little deeper though and you'll discover the city was once served as an exile prison and an Argentinian naval base.
Today, the city's main tourist attractions are split from east to west: the End of the World Train and Tierra del Fuego National Park can be found to the west while Fagnano Lake and plenty of scenic hiking trails can be found to the east. A visit to the Beagle Channel offers views of sea lions and penguins.
There's plenty to discover closer to the city center too. Highlights include the chance to explore the Maritime and Old Prison Museum with its eerie prison cells and a hike to the blissfully snow-capped Martial Glacier for a bird's eye view over the city.
5. Mendoza [SEE MAP]
David / Flickr
Located in Latin America's largest wine producing region, Mendoza is a popular tourist destination not only for its wine but also for its proximity to Aconcagua, the highest mountain in the Americas. Furthermore, Mendoza offers access to beautiful scenery and outdoor adventures such as hiking, horse riding, river rafting and more. At the heart of Mendoza is its main square, Independence Plaza, which is surrounded by restaurants, shops and beautiful buildings that are illuminated at night.
What makes Mendoza such a great spot for wine-making is unusual. Despite being a vastly arid desert region, Mendoza has an interesting irrigation system that keeps the region well-watered. You'll find these natural waterways on either side of the road, with bridges for pedestrians and cars.
Many of the bodegas (wineries) in the Mendoza region run regular vineyard tours and wine tasting sessions. Each winery offers something a little different for visitors to enjoy, whether it's private tastings with the estate sommelier or wine tasting by bike. Whatever time of year you visit, you can likely find some wine events on the social calendar; many offer walk-in tours, so you don't have to book in advance. However, if you visit during March and April, the region's harvesting season, bear in mind that the wineries are often booked up weeks in advance, so plan accordingly.
4. El Chalten [SEE MAP]
© Paop / Dreamstime
El Chaltén is a delightful frontier town that was initially formed as an outpost in the late 70s in the Patagonian region of southern Argentina. Small it may be, but Mount Fitz Roy and Cerro Torres – two of Patagonia's most extraordinary peaks – have put this scenic little village on the map for hiking, mountain biking, and trekking adventures. In the summer months, you can expect to find the town heaving with tourists.
Overlooking the northern part of Los Glaciares National Park, the village of El Chaltén is the starting point for an abundance of hiking trails. The one you choose depends on your personal preference. Popular hikes include the relatively easy trek to the isolated Lago del Desierto, the sunrise spot at Laguna Capri, and the longer, more challenging hike to Laguna de los Tres or Laguna Torre. After a day on the trails, the village's La Cerveceria local brewery is the go-to hotspot in town for a post-hike thirst-quencher.
3. Los Glaciares [SEE MAP]
ravas51 / Flickr
The gorgeous Los Glaciares or Glaciers National Park is Argentina's second-largest park, and one of the largest and most easy-to-get-to ice fields on the planet. Numerous boardwalks and boat rides allow visitors to view these spectacular displays up close in addition to floating ice bergs of remarkable colors and shapes.
The repeated advancing and retreating cycle of the glaciers presents a never ending show of cracking ice and thunderous booms as giant blocks break away and crash into the lakes with enormous splashes. While the glaciers are located in the southern section of the park, the northern section features majestic mountains such as Mount Fitz Roy, offering hiking and mountain climbing.
Despite the captivating scenery of turquoise lakes and forest-clad slopes, Glaciers National Park is most famous for the Perito Moreno Glacier, which draws trekking and rock climbing enthusiasts from far and wide. Its continual movement causes sheets of ice to plunge dramatically into the water below, which is truly a sight to behold.
2. Buenos Aires [SEE MAP]
Mike D / Flickr
Pulsating with vitality and seductive charm from colorful European architecture to animated neighborhoods, sensational shopping and sizzling nightlife, it is no wonder that Buenos Aires gave birth to the captivating tango dance. Located off the southeastern coast of South America, Buenos Aires is the capital city of Argentina and one of Latin America's largest cities.
Within the sprawling cityscape, with its French and Italian-style architecture, there is plenty to tempt tourists, from theater shows and glitzy bars to stylish art galleries and an exciting party scene. Everything happens late here – from dinner to late-night clubbing – so if you want to do it all properly, don't expect to get a lot of sleep in Buenos Aires.
The vibrant cosmopolitan city is composed of several districts called barrios. Some of the most visited of these barrios include the Microcentro where The Obelisco is located. San Telmo is popular for its flea markets while La Boca's multicolored architecture and tango street dancing make it a world famous district.
Overflowing in museums, art galleries and world class theaters, Buenos Aires boasts one of Latin America's most active cultural scenes. One of the most popular things to do in the city is attending the tango dances frequently performed in various streets and venues.
1. Iguazu Falls [SEE MAP]
chensiyuan / Wikipedia
The thundering Iguazu Falls (meaning 'Big Water') is one of the largest and most powerful waterfalls in the world. Straddling the border between Brazil and Argentina, these massive waterfalls are made up of hundreds of individual cascades. Interestingly, the tallest waterfall, known as Devil's Throat, is almost double the height of Niagara Falls! The falls in and of themselves are a breathtaking spectacle, but their beauty is all the more enhanced by the surrounding lush forest teeming in exotic wildlife.
The waterfall is located within its own national park near Puerto Iguazu – Parque Nacional Iguazú – that's filled with some fantastic flora and fauna, including some of the last surviving Atlantic rainforests on Earth. The park features many excellent walkways while boat rides are available which take people close enough to the falls to get wet from the spray.
But while Iguazu Falls are undeniably the main attraction here, a fascinating array of wildlife is another major lure to Iguazu. On a jungle safari through Iguazu National Park, you can see howler monkeys, giant anteaters, jaguars, ocelots, caymans, and over 2,000 species of plants.
Map of Places to Visit in Argentina
© OpenStreetMap © MapTiler © Touropia
10 Best Places to Visit in Delaware
While it may be the second smallest state in the country, Delaware makes up for it with its pretty beaches, stupendous state parks and charming colonial towns. Located in the Mid-Atlantic region of the US, it is delightfully diverse, offering rural regions and remote wildlife refuges alongside urban and industrialized areas.
In addition to sublime seashore scenery, the state also has interesting historic tourist attractions to check out; both Dover and Lewes are home to several magnificent museums. Colonized and settled centuries ago by Europeans, these towns have attractive architecture and handsome historic homes to tour.
The main reason that everyone visits, however, is for the arresting Atlantic Ocean coastline. The beautiful beaches of Bethany, Dewey and Rehoboth are among the most popular places to visit in Delaware. With a wealth of water sports to try, and serene seaside towns to visit, it should come as no surprise to learn that Delaware is often called 'The Small Wonder'.
10. Fenwick Island State Park [SEE MAP]
© Grigory89 / Dreamstime
Set in the southeast of the state, Fenwick Island State Park is not far from all of Ocean City's exciting attractions in neighboring Maryland. Home to unspoiled and untouched nature, it boasts beautiful beaches. Sunbathing, swimming, and surfing can all be enjoyed along its scenic shoreline.
Protected since 1966, the park's delightful dunes and sun-kissed sands are on an idyllic isle, sandwiched between Little Assawoman Bay and the Atlantic Ocean. Very wild and undeveloped, in comparison with the bustling beach towns that lie to either side, it has simply stunning scenery with divine views.
Due to its picturesque nature and proximity to Bethany Beach and Ocean City, the state park is a very popular place to visit. As well as enjoying its beauty, you can go sailing along its coast or try out some of the watersports on offer.
9. Cape Henlopen State Park [SEE MAP]
© Dana Dagle Long / Dreamstime
Lying at the entrance to Delaware Bay is the charming Cape Henlopen State Park, home to pine forests, wetlands and dunal bluffs. Set on the eastern outskirts of Lewes, it has excellent outdoor activities, with hiking, camping, and birdwatching being particularly popular.
Remarkably enough, the breathtaking beaches and craggy coastline that line the cape were among the first public lands to be established in the whole of the States. Protected since 1682, its lovely landscape is well-preserved, and many species of shorebird reside within its wild reaches.
Besides sunbathing, swimming and surf-fishing, visitors can stop by the site's Seaside Nature Center for engaging and educational exhibits on the park's wildlife. With spellbinding sunrises and sunsets over the Atlantic from the restored WWII observation tower, Cape Henlopen State Park is well worth visiting if you have the chance.
8. Wilmington [SEE MAP]
© Fairiegoodmother / Dreamstime
Nestled in the northeast of the state is the cultured and cosmopolitan city of Wilmington, the largest and liveliest in Delaware. Located at the junction of the Christina and Brandywine Rivers, it has a thriving arts scene, with a range of interesting and impressive historic tourist attractions.
Despite its relatively small size, the state's business-friendly laws have seen the city nicknamed the 'Corporate Capital of the World', due to many large companies that base their headquarters there. Thanks in part to this booming sector, many shops and restaurants have sprung up around the downtown area. The winding riverfront is also a great place to enjoy a meal and a stroll.
In addition to its shopping and dining, Wilmington has some great galleries and gardens to wander. The delightful Delaware Art Museum is one of its standout sights. Founded in 1638 as a Swedish settlement, many of its historic sites relate to these early settlers.
With the beautiful Brandywine Valley, and wonderful wineries and charming countryside nearby, Wilmington certainly has something for everyone to enjoy.
7. Lewes [SEE MAP]
© Jon Bilous / Dreamstime
A pleasant place to visit, the small seaside town of Lewes lies along a scenic stretch of Delaware Bay. The first site in the state to be settled by Europeans, it exhibits attractive English and Dutch architecture. Brilliant beaches and the splendid scenery of Cape Henlopen State Park are nearby.
Founded by the Dutch in 1631 as a whaling and trading post, it has since developed into a popular holiday and resort destination, with a selection of fine restaurants and hotels. You can learn about its heritage at sites at the Zwaanendael Museum. Visitors can also take a tour around its handsome historic homes, wharves and waterways.
Dotted about its quaint streets are many excellent art galleries to check out, as well as small speciality stores. You can also go on cruises or fishing trips around the bay, with spectacular views on offer from every angle.
6. Bombay Hook National Wildlife Refuge [SEE MAP]
© Vadim Startsev / Dreamstime
Bordering Delaware Bay, Bombay Hook National Wildlife Refuge lies a short drive from the capital of Dover.
Home to some of the largest remaining mudflats, wetlands and tidal salt marshes in the region, the refuge is a treat to explore. Due to its perfectly preserved ecosystem, millions of migratory birds pass through each year for breeding and resting.
Established in 1937, its wild and remote reaches have acted as a refuge for wintering waterfowl migrating along the Atlantic Flyway. Everything from ducks and geese, to shorebirds, hawks, and bald eagles can be spied within its scenic confines. The park is particularly popular with birdwatchers.
Besides bountiful birds, the refuge also has lovely trails to hike along, with observation towers dotted here and there. At its visitor centre, you can learn all about the history, nature and wildlife of the refuge.
5. Bethany Beach [SEE MAP]
© Khairil Junos / Dreamstime
The small seaside town of Bethany Beach in the southeast of the state is a very peaceful and picturesque place. Much calmer and quieter than other tourist resorts along the coast, it boasts beautiful beaches. The delightful Delaware Seashore State Park also lies nearby.
Named after its wide beach that hugs the ocean, the charming coastal community has sprawling sun-scorched sands to sunbathe on, plus superb swimming and surfing. A brilliant boardwalk has excellent shops, eateries and ice-cream stands to check out. A whole host of holiday homes and beach houses are nearby to stay in.
Its downtown area is dotted with splendid seafood restaurants and souvenir shops. Ideal for a quiet weekend getaway or a sunny summer vacation, Bethany Beach lies within driving distance of both Dover and Ocean City should you want more excitement and entertainment.
4. Dewey Beach [SEE MAP]
Lee Cannon / Flickr
Situated on a thin strip of land between the Atlantic Ocean and Rehoboth Bay, Dewey Beach is a popular place to enjoy some watersports. The small sandbar community is also known for its vibrant nightlife and live music scene in the summer months.
Besides offering great skimboarding and wakeboarding, the tiny town has lovely wide, sandy beaches to lounge on, with swimming and surfing to be enjoyed offshore. Many people go jet-skiing around the bay, while visitors who go catamaran sailing may even catch a glimpse of dolphins.
Despite its small size, Dewey Beach comes alive in the summer months. Then its restaurants and bars are packed and famous acts and bands play around town. At this time of year, its cosy cottages and condominiums are usually full of partygoers come to enjoy the live music, and families intent on making the most of its broad beach and fun watersports.
3. Dover [SEE MAP]
© Igokapil / Dreamstime
Home to lots of interesting attractions, Dover is Delaware's capital and its second-largest city. Set in the central part of the state, it lies on the banks of the St. Jones River, just inland from Delaware Bay and the Atlantic Ocean.
Founded in 1683, the small city has a rich history and culture, with majestic monuments and museums to be found dotted around town. At the Delaware Agricultural Museum, for instance, you can tour around a historic village from the 1890s. The Biggs Museum of American Arts also has fantastic paintings, ceramics, and sculptures to peruse.
Downtown are exquisite shops and restaurants, with a casino and nightclubs also on offer. The city also hosts the fabulous Firefly Music Festival each June, as well as exhilarating NASCAR races at the Dover International Speedway. With so many different attractions, Dover certainly has something for everyone to enjoy.
2. Delaware Seashore State Park [SEE MAP]
© Jocelyn Quick / Dreamstime
One of the most popular and picturesque places to visit, Delaware Seashore State Park boasts beautiful beaches and outstanding outdoor activities. This serene and slender strip of sand is sandwiched between Rehoboth Bay and Indian River Bay, and the wild waters of the Atlantic Ocean.
Protected and preserved since 1965, the park's delightful dunes and windswept waterfront beaches are a spectacular sight. Marvellous views can be enjoyed over the bays and ocean. As well as sunbathing on its sun-kissed sands, visitors can go swimming and surfing. The protected waters of the bays are ideal for both sailing and windsurfing.
You can also go clamming and crabbing in certain areas, with two cosy campgrounds for you to stay at. As it lies in between Rehoboth Beach and Bethany Beach, the scenic state park is very easy and convenient to access.
1. Rehoboth Beach [SEE MAP]
© Blackghost600 / Dreamstime
Billing itself as 'The Nation's Summer Capital', the popular resort town of Rehoboth Beach lies along Delaware's Atlantic Ocean coastline. Since it is the closest stretch of sand to Washington DC, it attracts thousands of visitors every year. Many tourists also come from neighboring Virginia, Maryland and Pennsylvania.
The sunny seaside town's standout attraction is, of course, its sprawling sandy beach ideal for lounging, with superb swimming and surfing to be had offshore. A long wooden boardwalk has excellent shops and restaurants, as well as the fantastic Funland amusement park.
The tourist town has a rich history and heritage to explore as the area was first settled by Europeans in the 1660s. A very family-friendly and LGBT-friendly destination, Rehoboth Beach certainly makes for a perfect summer holiday destination.
Map of Places to Visit in Delaware
© OpenStreetMap © MapTiler © Touropia
20 Best Places to Visit in Delaware, USA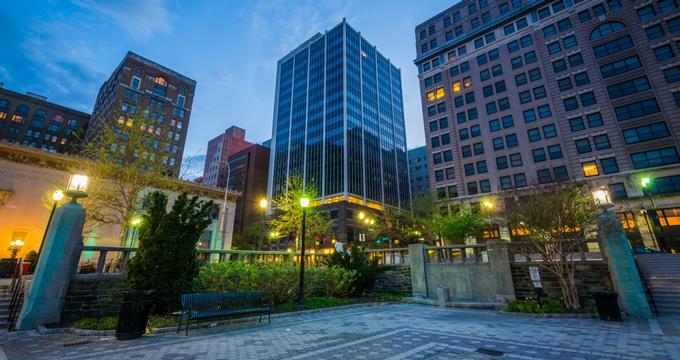 Delaware is a great option for a vacation, with plenty of history, culture, and nature and a beautiful coastline. Its beaches are sunny and perfect during the summertime, its parks are stunning all year round, and the towns and cities in the state of Delaware are unique and varied, with delicious food, fun nightlife, or a relaxing atmosphere, each with something different to offer.
We recommend that you call the attractions and restaurants ahead of your visit to confirm current opening times.
1. Rehoboth Beach
When the first English and Dutch settlers arrived sometime between 1650 and 1675, Rehoboth Beach began its history filled with farmers and countrymen, many of whom would go on to fight for freedom during the American War of Independence. Rehoboth Beach has always been a town that invited visitors to enjoy its beaches and ample sunshine during the summer, and modern Rehoboth Beach is no different: It gladly welcomes tourists to enjoy its many restaurants, shops, and sandy oceanfront beaches. Given its selection of delightful venues and outdoor photography opportunities, many weddings are held in this small town, as it provides a small town feel without all of the inconveniences of rural life. Things to Do in Rehoboth Beach
Fun day trip ideas: South Carolina, Oregon, Texas — You are reading "20 Best Places to Visit in Delaware, USA" Back to Top
2. Wilmington
From brewery and winery tours to historical train rides through the countryside to museums of natural and local history to casinos and opera houses; a visit to Wilmington almost certainly has something to offer to everyone, from the solo traveler on a business trip to the full family on vacation. The Wilmington Riverfront is a pleasant place to take a stroll while taking in the city, with different views and attractions to be seen and enjoyed depending on the season and time of day. The Delaware Children's Museum is the ideal spot for families to spend the day and give their kids a chance to learn and grow through a cultivated learning experience. Things to Do in Wilmington
Things to do near me today: From Phoenix, WV, IN, AK, Boulder — You are reading "20 Best Places to Visit in Delaware, USA" Back to Top
3. Bethany Beach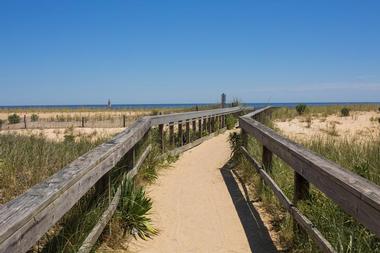 The small town of Bethany Beach is named for the beautiful wide beach that lines its coast. The beach is quieter and much more peaceful than some of the bigger beaches and resorts in the region, and it is well suited for families or groups of friends who want to sunbathe, go swimming, catch some waves on a surfboard, or just enjoy each others' company in a beautiful setting. The large boardwalk behind the beach has shops and food for visitors, and the town of Bethany Beach also has plenty of delicious dining options where guests can indulge in some excellent local seafood.
Our experts' top picks for a long weekend getaway: WA, Charleston, New England, Cleveland, San Diego — You are reading "20 Best Places to Visit in Delaware, USA" Back to Top
4. Bombay Hook National Wildlife Refuge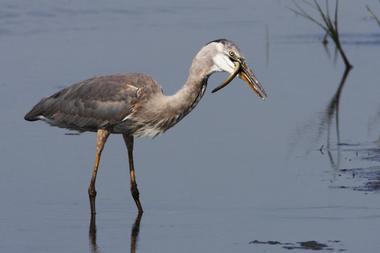 One of the largest remaining collections of tidal salt marsh in the Atlantic region, the Bombay Hook National Wildlife Refuge draws many visitors throughout the year thanks to its unique attractions. Founded in 1937 as a small part of a larger collection of wildlife refuges stretching from Canada to the Gulf of Mexico, Bombay Hook presents a breeding and resting ground for migrating birds along the Atlantic coast. Much of the refuge is open to the public, although some sections are cordoned off and only open to researchers and designated staff so as not to disrupt too much of the natural habitat of the wildlife.
More places we like: NJ beaches, Retreats, San Francisco, Asheville — You are reading "20 Best Places to Visit in Delaware, USA this Weekend with Friends" Back to Top
5. Delaware Bay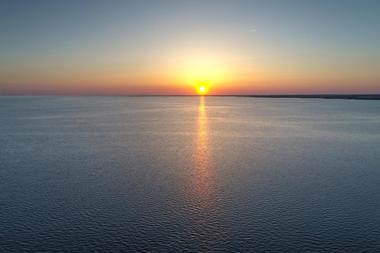 On a journey that begins near the tip of South America and will end far north in the Arctic, Delaware Bay is one of few key stops on this 10,000-mile trip for migrating shorebirds. Arriving at Delaware Bay thin and exhausted, a seemingly endless number of shorebirds stop here to feast until they are full, oftentimes for ten days straight, on the spawning horseshoe crabs that are native to these Delaware beaches. Without this special meal, these birds would not be able to make it to their Arctic breeding grounds to continue their circle of life. Visitors to Delaware Bay can view this spectacle during the months of May and June every year.
Expert opinion: Where should I go this weekend for fun? WI, Day trips from NYC, From San Francisco, Tampa, FL, LA, From Minneapolis, ID, From Dallas — You are reading "20 Best Places to Visit in Delaware, USA this Weekend" Back to Top
6. Delaware City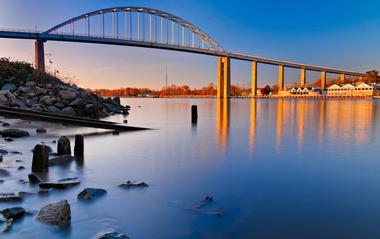 Filled with various attractions and local restaurants featuring regional cuisine, Delaware City is sure to keep guests entertained, especially if they pay a visit to Fort DuPont State Park. The park itself is located in the city, and Fort DuPont was used as a military base starting during the Civil War up until World War II, in conjunction with two other bases in the area. Modern day Fort DuPont has since been converted into a state park, featuring things like the Diamond State Baseball Club, a unique vintage baseball team that plays at various times throughout the year.
Top Rated: Last minute places for couples: CT, IL, CA, MD, VT, VA, Atlanta, From Chicago, MD beaches — You are reading "20 Best Places to Visit in Delaware, USA" Back to Top
7. Delaware Seashore State Park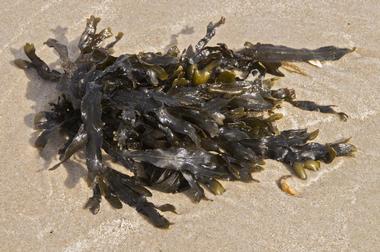 When it comes to beaches in Delaware, Seashore State Park offers some of the finest sands for recreational opportunities and the most accommodating waters for swimming and boating. Containing over 6 miles of waterfront beaches, this 2,825-acre park has ample space for camping, hiking, biking, and relaxing without having to deal with heavy congestion or traffic. The avid fisher will enjoy the select parts of the beach that have limited vehicle access, permitting drivers to bring their vehicles close to the water to partake in surf fishing, while swimmers will enjoy daily life guards and plenty of space to enjoy the water.
Affordable things to see near me, must-visit beaches: CO, Seattle Flagstaff, Napa, Portland, MN, Winston-Salem, Scottsdale, Dallas, SC — You are reading "20 Best Places to Visit in Delaware, USA" Back to Top
8. Dewey Beach
Dewey Beach is locally favored because of the chance to participate in wakeboarding, parasailing, and windsurfing here. These are not the only activities that guests are able to do at Dewey Beach, as the beach is also covered with sand that is great for beach volleyball, and the local restaurants and bars offer a break and a snack when needed. Depending on the time of year, visitors to Dewey Beach might even be able to catch a glimpse of dolphins in the waters, as they are known to frequent the area. After a fun day at the beach, guests can head to Hammerheads, Nalu Hawaiian Bar and Grille, or many other establishments for dinner and drinks.
9. Dover
A fine collection of diverse opportunities and entertainment, Dover is home to some drastically different sights, from its Amish community to NASCAR racing. Visitors to Dover will want to visit the Air Mobility Command Museum to learn about modern day and vintage aviation as well as see many aircraft and other artifacts with their own eyes. Other important museums in Dover include the Biggs Museum, which showcases approximately 200 years of local art and history, and the Delaware Agricultural Museum, which depicts the development of farming on the East Coast. From museums to casinos, nightclubs to quaint coffee shops, Dover often surprises its guests with a wide range of amenities often not expected from this smaller coastal city.
10. Fenwick Island
Situated on the southern border of Delaware, the town known as Fenwick Island is conveniently located near Ocean City, Maryland, and is often considered to be one of Delaware's finer beach destinations for family trips. Directly to the north of the town is Fenwick Island State Park, a large outdoor resource for anyone looking to hike, fish, windsurf, sunbathe, explore marine life, try their hand at body boarding, or much more. Guests who decide to stay in town will find family adventure opportunities galore, everything from miniature golf to go kart riding, water slides to ice cream parlors, and a plethora of family-friendly themed restaurants to help refuel and relax after all the excitement.
11. Fort Delaware State Park
Originally built to defend the ports of Wilmington and Philadelphia, Fort Delaware was erected during the time of the Civil War and has since been repurposed into a state park to showcase the history of the area as well as the natural features surrounding the fort. Visitors can take a short half-mile ferry ride from Delaware City to arrive on Pea Patch Island, and upon arrival they will be greeted by costumed interpreters to help them experience the history of this fort nearly first hand. Guests are encouraged to bring a picnic and make a day out of their trip, exploring Fort Delaware at their leisure and learning all the rich history it has to offer.
12. Georgetown
Located in the south-central part of Delaware, Georgetown is the perfect stopover location for any trip through the state, given its proximity to major highways and its accessibility to the ocean. With a rich local history that stretches back hundreds of years, Georgetown will please any history buff with its local museums as well as the presence of many architecturally historic buildings. For structured learning, the Marvel Carriage Museum will paint a vivid timeline for guests, teaching them about the rise and fall of the carriage as well as giving visitors an opportunity to see many carriages from different time periods up close.
13. Lewes
Lewes is regionally known for being a peaceful and progressive town that features many beaches and puts an emphasis on oceanside attractions. Originally founded in 1631, Lewes has an extensive and intricate history that is cherished locally, and many of the locals are more than happy to share their heritage and stories. Located between the Delaware Bay and the Atlantic Ocean, Lewes is on Cape Henlopen and provides easy access to Cape Henlopen State Park, which is filled with miles of beaches, bike trails, and birdwatching opportunities. Given its small size, Lewes is primarily a walking town, and everything visitors will need can almost always be accessed on foot.
14. Milford
A city proud of its ever-growing size, Milford focuses on and showcases its independent and successful spirit in many aspects important to visitors, particularly local culture and community. However, when it comes to specific attractions in Milford that visitors are certain to love, the Mispillion Riverwalk should be high on any itinerary. Set on a course that will take participants strolling through downtown Milford, the riverwalk is a specially designed path along the waterfront that showcases ample green space while preserving the town's waterfront. The riverwalk also passes by seven former shipyards that were crucial to Milford's original development.
15. Milton
Originally established primarily thanks to the shipbuilding economy that flourished during and after the Civil War, Milton has since found its niche even though the shipyards have long since shut down. As the founding place of nationally renowned Dogfish Head Brewery, visitors to the town are always encouraged to visit the brewery for a tour and tastings. Other adventurous things to do in Milton include kayaking along the Broadkill River, partaking in historic house tours, and visiting the local farmers market. Depending on the time of year, there are many exciting festivals that take place in the various seasons, so checking the calendar of events is always encouraged when planning a trip.
Near me on a budget: Bay Area beaches, Fort Wayne, USA caves Day trips from Boston, Indoor Amusement Parks — You are reading "20 Best Places to Visit in Delaware, USA" Back to Top or Amazing things to do around me
16. New Castle
Extremely proud of its heritage and history, New Castle is one of the oldest perpetually lived-in towns in the Delaware Valley, and has maintained a majority of the original buildings and ways of life through heavy preservation efforts. Guests visiting this culturally rich location will find a plethora of entertainment and attractions to keep them busy, from the New Castle Courthouse Museum and the Historic New Castle Walking Tour to the well-founded shopping district and the ocean, all visitors are almost certain to find something of interest while spending time in New Castle. Specific information on the museums, state parks, and history of the town can be found at the local visitors center or by perusing the website and its many virtual tours and checking out the calendar of events.
17. Newark
Newark, home to the University of Delaware, is the third largest city in the state and is located in the northern reaches, giving easy access to both Baltimore and Philadelphia. Within easy reach of Newark, visitors will find over 17 miles of hiking and biking trails and a total of 33 parks containing more than 650 acres in total. Newark often has many town events throughout the year, and referencing the calendar is always encouraged before planning a visit. Attractions available all year round include the Chapel Street Community Theater, over 60 restaurants, the Mid-Atlantic Ballet, and a number of other music venues open to the public.
Where to go near me: Places to Visit in Oregon, Inexpensive Wedding, Terre Haute — You are reading "20 Best Places to Visit in Delaware, USA" Back to Top
18. Ocean View
Beginning as a small collection of farmers, watermen, and seamen surrounding a convenience store, Ocean View has since turned into a sought-after tourist destination when it comes to beach and oceanside enjoyment in Delaware. Having been entertaining tourists and beach visitors since the Civil War era, this small town has had ample time to curate the guest experience, and modern day visitors are likely to be pleased by the collection of small shops and restaurants as well as the pleasant community environment present in Ocean View. Although guests are always welcome in Ocean View, they are often encouraged to plan their visits for the warmer months as many of Ocean View's attractions are warm weather based.
19. Odessa
Any visit to Odessa should begin by contacting the Historic Odessa Foundation, the primary resource for Odessa in terms of planning, events, and restaurant recommendations. The Historic Odessa Foundation is also responsible for providing tours to visitors, which include guiding the guests through the foundation's five primary properties including the accompanying gardens and grounds. Odessa is steeped in rich history, and visitors wishing to experience what life was like during colonial days, the Civil War, and many other time periods can learn many details and see many artifacts in the various maintained houses in the town.
20. Smyrna
Once a settlement on the southern bank of Duck Creek, before the American Revolution, this tiny village was itself known as Duck Creek and relied primarily on shipping and shipbuilding. As the settlement attracted more settlers and more business, it eventually grew in size, and the name was changed to Smyrna in 1806. Modern day Smyrna is much larger than that original tiny settlement, and the primary income of the town is no longer based on shipping and shipbuilding; instead, it has become a highly sought-after place for families to settle down and raise their children. Smyrna presents the perfect opportunity for a peaceful and relaxing family getaway filled with novel history, local restaurants, and family-orientated entertainment.
20 Best Places to Visit in Delaware, USA
, Photo: Courtesy of gravescreative – Fotolia.com , Photo: Courtesy of pabrady63 – Fotolia.com , Photo: Courtesy of Mac – Fotolia.com , Photo: Courtesy of Wilfred – Fotolia.com , Photo: Courtesy of Brian E Kushner – Fotolia.com , Photo: Courtesy of jonbilous – Fotolia.com , Photo: Courtesy of balashark – Fotolia.com , Photo: Courtesy of gravescreative – Fotolia.com , Photo: Courtesy of jonbilous – Fotolia.com , Photo: Courtesy of Ernest – Fotolia.com , Photo: Courtesy of Relive Media – Fotolia.com , Photo: Town of Georgetown, Delaware , Photo: Courtesy of jonbilous – Fotolia.com , Photo: Milford, DE , Photo: Milton Chamber of Commerce , Photo: Courtesy of stevexzissou – Fotolia.com , Photo: Courtesy of Felix Mizioznikov – Fotolia.com , Photo: Town of Ocean View , Photo: Courtesy of Iakov Kalinin – Fotolia.com , Photo: Smyrna, Delaware
Cover Photo: Courtesy of jonbilous – Fotolia.com
You are reading "20 Best Places to Visit in Delaware, USA " Back to Top
Source https://www.touropia.com/best-places-to-visit-in-argentina/
Source https://www.touropia.com/best-places-to-visit-in-delaware/
Source https://vacationidea.com/delaware-vacation/best-places-to-visit-in-delaware.html