10 Best Places to Travel in November Outside of Canada
Cuba is a very friendly country. It is also very safe and a reminder of the slower days of the 1950s. Old Havana, or Habana Vieja, boasts UNESCO World Heritage status because the city is home to some of the best-preserved history in Cuba.
For veteran car aficionados, there is a great deal of eye candy on the streets. Many of the old Chevys and Fords are very well maintained and can be rented. Some of the older models though are not original with more up-to-date engines and drive trains having been installed when supplies of original parts dried up.
The overall feel of Cuba is one of relaxation. There are no traffic jams, transport is readily available and walking the streets of Cuba is adventurous and interesting. The beautiful architecture and historical buildings such as the old hotels in Parque Central in Havana date back hundreds of years. There is history leaking out of the walls of these lovely colonial buildings.
The town of Trinidad on Cuba's south coast has wonderful examples of colonial architecture and it's relaxed pace is very different to that of Havana. A must visit on your Cuban trip.
Cuba has two currencies: you'll hear these referred to as the local currency, or Cuban Peso, and the Cuban Convertible Currency, or Cuban currency for tourists. At a bare minimum, you should aim to budget for at least 50 convertible pesos each day which is equivalent to $66. You can also use Visa or Mastercard to draw cash over the counters in banks (best rate, but lineups) and cadecas money exchange services (generally slightly worse rate, but fast) or at ATMs throughout the country (often the worst rates).
It goes without saying, Cuba's beaches are great. If you love nature and a break from the beach, El Nicho is a series of beautiful natural pools and waterfalls on the Hanabanilla river. It can be reached with a two-hour car ride from Cienfuegos. The series of natural pools is accessible along an easy hiking trail.
The pools on the south side of the road are less crowded, but the main ones are easier to access. The water is cold but that makes it a great escape from the heat of the city.
2. Turks and Caicos Islands
Temperature: 29°C high; 25°C low
Season: Fall
Travel time from Toronto: 3 hours 40 minutes
Travel time Vancouver: 7 hours 15 minutes
Time difference: Toronto: Same time zone. Vancouver: EST
Airlines: Air Canada, Westjet, United, Delta, American and US Air
The Turks and Caicos Islands is located in the Atlantic Ocean and is a British Overseas Territory. It is considered to be a part of the Caribbean region. The islands are home to more than 31,000 full time residents and it attracts more than one million tourists every year. Even though the T and C is a British Territory, the US dollar is the official currency. Major credit cards are accepted and banks offer ATMs as well as cash advances on credit cards.
Water temperature in T&C in the summer is around 28 degrees and come November, a comfortable 23 to 26 degrees. Being located in the tropical Atlantic region, there are constant trade winds whose cooling breezes keep the everyday climate at a very comfortable level. Bring lots of sunblock and hats.
The Islands have some of the best conditions on the planet for windsurfing and kitesurfing. Because of the unique island formations, the waters along and around the shore are for the most part, calm. Because the shoreline is so shallow, you can actually keep your feet on the sandy bottom as you wade or sailboard dozens of meters from the beach. The best season begins in November when the steady breeze picks up. It's consistent and more predictable and great for learners.
For wildlife fans, there is a variety of lizards, snakes, insects, plants, and marine species not found anywhere else on the planet. The Turks and Caicos are also a crucial breeding area for countless seabirds, and the surrounding seas are a travelling water highway for humpback whales.
3. California
Temperature: 19°C high; 5°C low (higher elevations)
Season: Fall
Travel time from Toronto: 5 hours 30 minutes
Travel time Vancouver: 2 hours 55 minutes
Time difference: Toronto: EST – 3 hours. Vancouver: PST
Airlines: Air Canada, Westjet, Air Transat. All major US airlines
Who does not like California? This US state has something for everyone from desert excursions to surfing to Disney to wine tours. In 2018, 1.7 million Canadians visited California.There is a good reason why so many Canadians consider California the best state. The climate is simply great with a choice of desert, mountain or coastal. It has great surf beaches, large national parks like Yosemite and scenic cities like San Francisco and San Diego.
California has a lot more diversity than many places in the US probably running neck and neck with New York. It is a state of immigrants and thanks to this diverse immigrant population, the quality and variety of food across the state is amazing. Southern California is quite mild in November and somewhat cooler in northern regions such as San Francisco.
If you are a fan of granite domes, glaciated peaks, and twisty scenic roads with barely any people around, driving the 100-mile stretch of road between Yosemite and Sequoia National Park is a must. You'll immediately get a feel for what California looked like more than 100 years ago. You can do time-machine stops at the Jesse Ross Cabin from the 1860s and Jones' Store, which still doesn't have electricity but does have great home-made pies.
4. Hawaii
Temperature: 29°C high; 21°C low
Season: Fall
Travel time from Toronto: 9 hours 55 minutes (depending on stops)
Travel time Vancouver: 6 hours 20 minutes
Time difference: Toronto: EST – 5 hours. Vancouver: PST – 2 hours.
Airlines: Air Canada, Westjet. Most US airlines.
Every island in the Hawaiian chain is unique and diverse and each one offers visitors a different type of experience. One of the difficulties of planning a trip to Hawaii is determining which of the six major Hawaiian Islands to visit. Each of Hawaii's six islands offers unique adventures and activities. To get a good overview of Hawaii culture many visitors suggest experiencing at least two islands so you can get a better grasp of Hawaiian culture and experience a better scenic overview.
The island of Oahu is the landing place for most first time visitors. Waikiki is a must with a good variety of shops and restaurants. A visit up the famed Diamond Head is recommended as is a trip to the sometimes wild north shore surf beaches.
Maui is probably the second most popular island and has some of the state's best beaches including Kaanapali Beach and Makena Beach Park. If you love volcanoes, the big island of Hawaii is for you. The island has two active shield volcanoes that produce lava flows forming gently sloping, shield-like mountains.
The island of Kauai, also known as the Garden Isle, is the oldest of the main Hawaiian Islands. You'll come across flowers and plants you've never seen before andplus lots of rain. The islands of Lanai and Molokai are smaller and less populated but each offering their own special environments but with less accommodation offerings than the more popular islands.
Regardless of which island or islands you choose, taking a Hawaiian vacation break from cold Canadian November will be great!
5. Cancun, Mexico
Temperature: 29°C high; 21°C low
Season: Fall
Travel time from Toronto: 4 hours 15 minutes (depending on stops)
Travel time Vancouver: 5 hours 55 minutes (depending on stops)
Time difference: Toronto: EST. Vancouver: PST +3 hours.
Airlines: Air Canada, Westjet. Air Transat. Most US airlines.
Cancun, a favorite vacation area for Canadians, is located on the Yucatan Peninsula. Yucatan is the only area in Mexico that has one of the seven wonders of the world. Chichen Itza. it is amazing. The term Chichen Itza means 'the mouth at the well of Itza. This world wonder is just a two hours drive from Cancun and is well worth the trip.
The word "Cancun" in Maya means a snake's nest. Can or Kan means snake while Cun refers to a nest. The name Cancun does not mean the area is snake infested.
Cancun is actually located on a large sand dune surrounded by the ocean. According to research, about 5,000 years ago, the sea level was about 5 meters below what it is today and a sand dune around 14 kilometers long formed.. Over thousands of years, the wind and seas created the sand arms that shaped Cancun as we see it today.
The cheapest time of year to go to Cancun is from September to November, which is the high point of the rainy season, however, it is warm rain. Hotels are cheaper and beaches are uncrowded during this time. ATMs are a dime a dozen and you can use the peso or US dollars. Make sure that you check the weather forecast for any approaching storm warnings before you book your trip.
Cancun is known for its white, sandy beaches and crystal clear water. If you like Mexican food, you will love the Cancun area. Stock up on sunscreen before you leave as the cost in the hotel shops and drug stores is high. And bring some spares bottles as the sun is hot and quite intense even though it is technically fall.
6. Belize
Temperature: 29°C high; 24°C low
Season: Fall
Travel time from Toronto: 5 hours 56 minutes (depending on stops)
Travel time Vancouver: 12 hours 5 minutes (depending on stops)
Time difference: Toronto: EST – 1 hours. Vancouver: PST +2 hours.
Airlines: Air Canada, Westjet. Most US airlines.
Belize is an amazing little tourist destination that many Canadians have discovered much to their joy. If there is one word to describe it must be "diversity". The attraction is the diversity of geography, culture, adventures and wildlife. What more could a Canadian looking to extend the joy of summer ask for?
Belize has much to offer for such a small nation. With a population just over 350,000 tucked into an area of 8,867 square miles, overcrowding is not an issue. This little country has much to offer tourists looking for adventure, simple relaxation, warm water swimming and snorkeling and beach combing on incredibly white sandy beaches.
It is unique in many ways laying claim to a mixture of savannas, mountains, jungle and tropical rainforests, beautiful coasts, plains, swamps, rivers and lagoons. As a result of a hydro dam there is a lake that is of a size you would expect in a much bigger country. There are also over one hundred islands. One of these unique islands is Tobacco Caye over four square acres in size with some of the best reef snorkeling right from the shore.
It also boasts one of the largest wildlife corridors in Central America. It connects two nature reserves that are home to jungle cats such as jaguars and pumas. If you love wildlife, rent a car and drive from Belize City toward San Ignacio . It will take you through the corridor so have your camera ready.
7. Costa Rica
Temperature: 29°C high; 24°C low
Season: Fall
Travel time from Toronto: 5 hours 56 minutes (depending on stops)
Travel time Vancouver: 12 hours 5 minutes (depending on stops)
Time difference: Toronto: EST – 1 hours. Vancouver: PST +2 hours.
Airlines: Air Canada, Westjet. Most US airlines.
Costa Rica's literal meaning is "Rich Coast". This country is one of the most culturally appealing countries in the America's. Known as the Switzerland of South America due to its political stability and flourishing economy, Costa Rica is a rain forested jewel.
This small country measuring 55,000 square kilometers in size claims five percent of the world's biodiversity. More than twenty percent of Costa Rica is protected as national parks and nature reserves. Due in most part to the laid back pura vida (simple life) lifestyle, the country rates as one of the happiest countries in which to live. The fact that it's mostly sunny and a fairly consistent 27 degrees contributes to this happiness factor.
Costa Rica is close to the equator, giving the country 12 hours of daylight all year round. The upside is the sun always rises around 5:45am, but the downside is that the sun sets by 6pm and possibly has some of the most consistently brilliant sunsets.
With 800 miles of coastline in a tropical location bordering two oceans, its stand to reason Costa Rica would have many great beaches. Many of the beaches have strong undertows due to the ideal conditions for surfers (big waves) but there are still plenty of sandy beaches for an enjoyable day or week at the beach with children.
The national currency is known as the colón or colones for plural. US dollars are widely accepted in tourist areas and other places around the country. Using credit or debit cards at an ATM is the recommended way to access funds.
8. Puerto Vallarta, Mexico
Temperature: 30°C high; 21°C low
Season: Fall
Travel time from Toronto: 7 hours 10 minutes (depending on stops)
Travel time Vancouver: 4 hours 50 minutes (depending on stops)
Time difference: Toronto: EST – 1 hour. Vancouver: PST +2 hours.
Airlines: Air Canada, Westjet, Air Transat. Most US airlines.
Puerto Vallarta is a stunning resort town located on Mexico's Pacific coast in Jalisco state. Known for its spectacular beaches, marine life, water sports, and local resorts, it is one of the most popular vacation destinations in the world and very popular with Canadians.
People often ask: what is the best area to stay? If you are not a big fan of all inclusives and you enjoy the real Mexico, book a hotel in Old Vallarta. It is known by some other names such as the South Side, Old Town or Viejo Vallarta, which translates to Old Vallarta. Regardless of the moniker, the colorful charm of this quarter makes it one of the best places to stay. I say that from experience.
Tourism officials want Canadian travel agents to know that there's more to this seaside town than sun and sand. "We don't want them to think of Puerto Vallarta as just a beach destination." says the town government. The city is attracting more adventure travellers and foodies, working very hard to cultivate its reputation as a culinary capital of Mexico. It draws big star power and plenty of Michelin-starred chefs to its culinary festivals including Vallarta Nayarit Gastronomica, taking place Oct. 28 – Nov. 1, and Festival Gourmet International, now in its 25th year and a favourite festival for locals and visitors alike each November.
US dollars are widely accepted and there are plenty of ATMs at banks, the airport, in supermarkets and in strategic locations around town.
9. San Juan Islands, Washington State
Temperature: 9°C high; 4°C low (the second chilliest on the list)
Season: Fall
Travel time from Toronto: 5 hours 10 minutes (flying to Vancouver) 2.5 hours driving.
Travel time Vancouver: 2 hours 30 minutes (by car)
Time difference: Toronto: EST – 3 hours. Vancouver: PST
Airlines: Air Canada, Westjet, Air Transat.
The San Juan Islands are located just south of British Columbia's Gulf Islands. Washington State's gulf islands are very different from their Canadian cousins. They are easily reachable from the US mainland and each island has its own personality. November is a great time to visit as the summer crowds have dissipated and the prices are lower.
The weather may be a little on the damp side, but it's always warm enough to be outside enjoying the fresh air and the beauty of the West Coast. The islands are accessible by ferry, plane, private boat and charters. You can either take your car on the ferry or park it at the ferry terminal and walk on. And, it is a great island for bike touring.
Though there are 172 islands in the group, only four islands are served by ferry. San Juan Island, Orcas Island, Shaw island and Lopez Island are the most populous and offer the vast majority of lodgings, dining options and tourism activities. Shaw Island has limited camping and visitor amenities though.
You'll discover something new around every bend of the road on each of the islands including an alpaca ranch, a lavender farm and a winery with an historic tasting room as well as stunning shorelines, beautiful farms, and very friendly and welcoming residents.
Pebbled beaches and arbutus tree clad shorelines welcome you on the San Juans. You can spend your days exploring the hills and dales of this 100-million-year-old archipelago.The 478-miles of coast invite you to plop into the seat of a kayak and paddle back in time, connecting with the sea as the Native Americans did hundreds of years ago in their cedar canoes.
10. Washington, DC
Temperature: 15°C high; 3°C low (the chilliest on the list)
Season: Fall
Travel time from Toronto: 1 hours 30 minutes
Travel time Vancouver: 6 hours 25 minutes (depending on stops)
Time difference: Toronto: EST – 0 hour. Vancouver: PST +3 hours.
Airlines: Air Canada, Westjet. Most US airlines.
Washington, DC is the capital of the United States as most Canadians know. It is a fairly compact city on the Potomac River that borders the states of Maryland and Virginia. It is defined by imposing neoclassical monuments and buildings including the iconic Capitol Building, the White House and the Supreme Court. It's also home to the amazing Smithsonian museums and must visit performing-arts venues such as the Kennedy Centre.
Despite being DC's oldest neighborhood, Georgetown remains one of the best areas of the city to spend time in. Also, take an interesting tour of the National Cathedral and explore the 200 plus gargoyles that adorn the building. Take a few moments to gaze up at the stained glass windows and venturing to the top of the tower for a view of the city. Fabulous.
Washington is an easy city to get around whether by walking, rental scooter, Uber or public transport. By November the heat and humidity of summer is gone and the days are refreshingly cool. The city has a wonderful restaurant scene that will satisfy the most discerning palettes.
Did I mention the museums? Admission is free for all Smithsonian museums and the zoo. Tickets are not used for general admission with the exception of the African American History and Culture Museum. Of all the American cities I have visited, Washington DC provides the best value for money. Visit the Smithsonian website for details.
References
Over to you
We're interested to know: What are your thoughts on traveling outside Canada in November? Do you have questions we did not cover? Or suggestions for destinations? Are there places you are thinking of visiting in November you would like to know more about.
Visiting Canada In November? See How To Make The Most Of Your Trip In This Season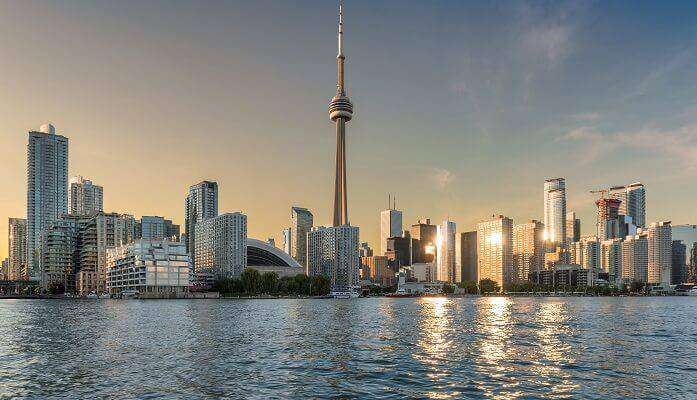 The sky in Canada in November paints the best views and clouds which can leave you spellbound. Here is a guide to cherish the best of the places and try the most amazing things in Canada in the month of November. The place has a plethora of things and places to offer all the holidaymakers a great vacay. Check this out before finalizing your itinerary for Canada and treat yourself with great sceneries, luscious dishes and happening festivals like Christmas and New Year's. Utterly stunning with a majority of Indian natives you might notice many Hindi and Punjabi speaking people here which will be fun and extremely entertaining. Tour the place with a bohemian attitude to cherish the craziest memories for yourself.
Best Time To Visit Canada
If you are planning to take a trip to Canada in November then it is a great choice. As the weather cools down a bit but it is still comfortable and the summer crowds leave and the prices for accommodations also drop. Therefore, the decision to traverse the place in November is just perfect.
Places To Visit Canada In November
Canada houses a plethora of places for tourists to visit and explore. Listed Below are some of the places you must check out.
1. Quebec City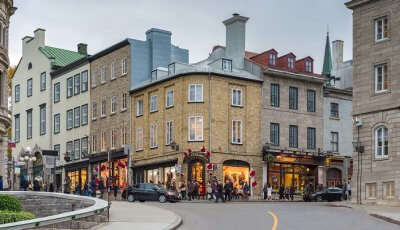 Touring Quebec City is like crossing France without having plane retardation. Quebec City obtains the most powerful French influence, it embraces the UNESCO's title of being a World Heritage Site. the place has a fortress-like structure that governs the skyline and proffers the best views of the St. Lawrence River. One can shop at the wooden kiosks at the German Christmas Market in front of the city hall during the weekends. The entry is free here and the chef's presentations are highly praised. Moreover, the place hosts Marionette shows and storytelling for the kids. A great place to visit for all kinds of travelers planning to travel to Canada in November 2022.
2. Montreal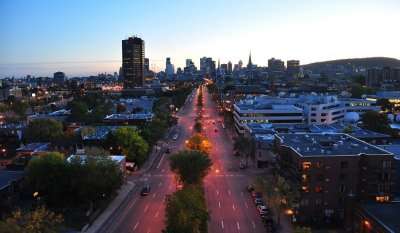 Montreal is a vast and much warmer city in comparison to the other cities in Canada. Enjoy the great ride and subway rides to the Montreal Museum of arts, explore the charms of the archaic city and relish the Mont Royal's Park and the lush green meadows of this ancient yet beautiful city. In Montreal, many holidaymakers are seen to stroll around the 10 themed greenhouses. The place is best to celebrate the festivals in Canada in November as during this time of the month mostly Christmas parade is ushered in the downtown.
3. Ottawa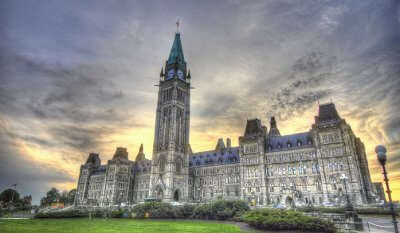 This place is the national capital and a center of attraction for tourists. Here in Canada in November the museum preserves are always viewed at the National Gallery, many professional sports are in action at the Canadian tire where the senators play and perform. Here you can relish ice skating at the Sens Rink of Dreams where the entry is free, you can also treat yourself with the yummy chocolate pastries and delicious chocolate chip cookies which are loved by many natives.
Things To Do In Canada In November
Relish the most amazing things you can do like the weather in Canada in November is mostly dicey and keeps on fluctuating. So, listed below are the things which pair well with the fluctuating weather conditions too.
1. Churchill – Snorkel With Belugas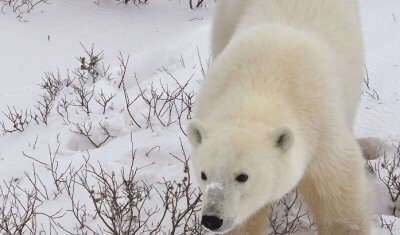 The majority of the humans are aware that Churchill, Maitoba is a world capital of polar bears but most of them aren't aware of the fact that the same place is also the world capital of Beluga whales. The place offers an improbable opportunity to get close and personal with the dangerous mammals and get a chance to observe them thoroughly. You can try boating, kayaking or even snorkeling around them in the water. Tourists review the place with their best wishes and chunks of appreciations as the place offers the very traveler the best experiences to cherish for a lifetime. While touring Canada in November do try this fun activity.
Planning your holiday but confused about where to go? These travel stories help you find your best trip ever!
Real travel stories. Real stays. Handy tips to help you make the right choice.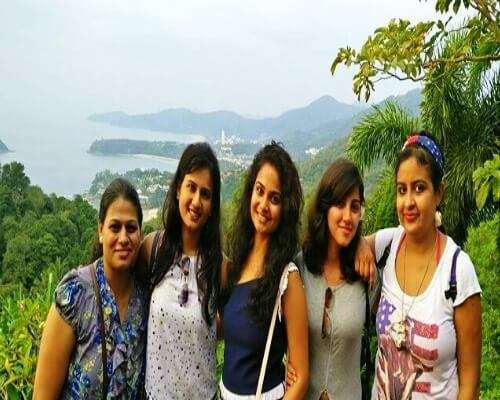 Ramya Narrates The Story Of 6 Girls On An Extraordinary Trip To Thailand
Bangkok. Phi Phi. Krabi. Why should guys have all the fun?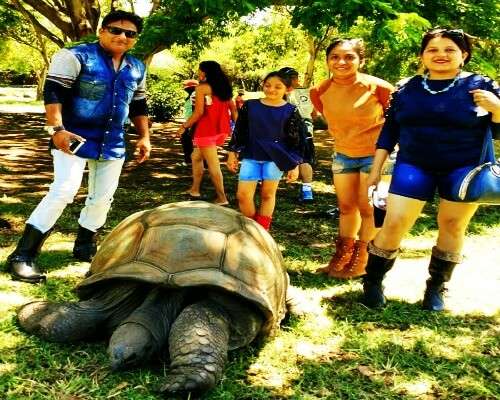 Sandeep Illustrates On The Best Activities For A Family Trip To Mauritius
Water sports. Cocktail parties. And unlimited fun at Casela.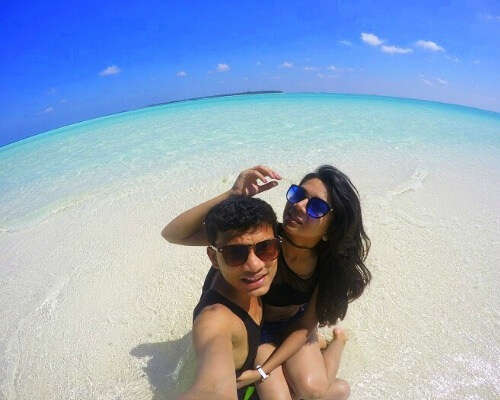 Nisarg Can't Stop Praising His Honeymoon Trip To Maldives
There was snorkeling, sightseeing, luxury, comfort, & much more!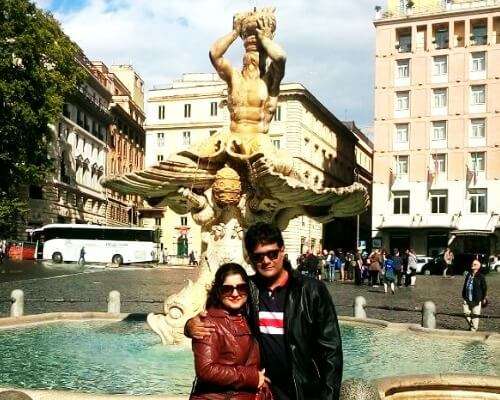 Sabyacsachi's Romantic Trip Proves Europe To Be The Mother Of All Vacations
For Art, Culture, Luxury, & more.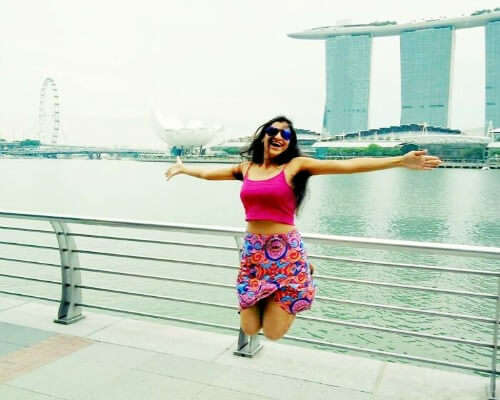 Srishti Talks Of Her Amazing Trip To Singapore With Her Mother & Niece
A fun-filled destination for ages indeed!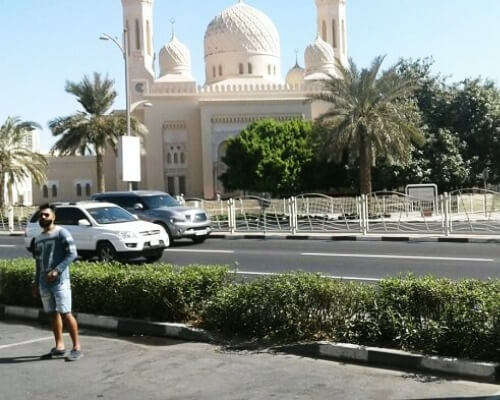 67-Year Old Sridhar Tells How He Beat The Odds & Took A Solo Trip To Dubai
Desert safari. Burj Khalifa. Welcoming locals. Tell me more!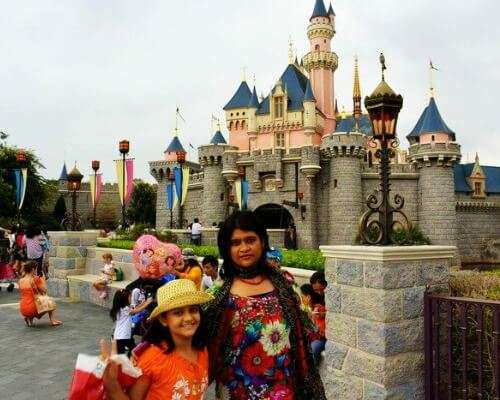 Not Adventure Lovers? Saurabh's Family Trip Proves Hong Kong To Still Be Full Of Fun
Your kids will love Disney Land & Ocean Park!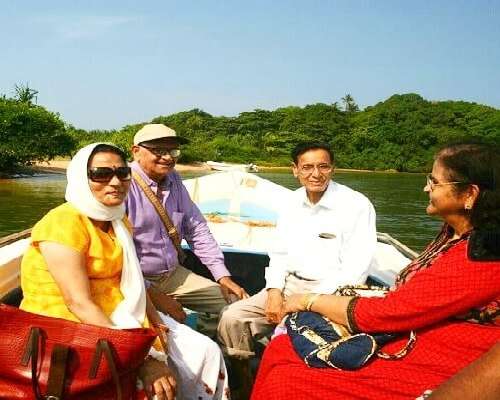 Ravi's Tale Of A Sri Lanka Family Tour Is All You Need To Know About Ramayana Tour
For the love of Ramayana & Travel!
See more at TRAVELTRIANGLE.COM
2. Humboldt – Tour The Lighthouse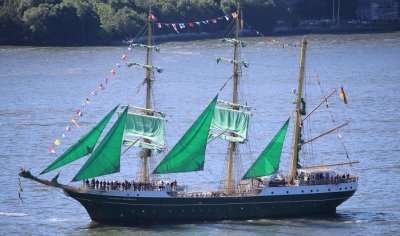 The place secures the nearest which is located at a distance of 1500 km, the Humboldt Water Tower is a beautiful lighthouse that portrays a bold architectural statement. Established in 1915 to provide the Saskatchewan town with clean drinking water, the place shimmers against an infinite prairie backdrop of the blue painted sky. This city of warmth allows many guided tours but in the summer months. However, if you wish to relish a tour apart from those months then you must consider taking an appointment after finalizing your itinerary to Canada in November 2022.
So don't wait any further. Plan your vacation in the US right now and craft a great Itinerary to tour Canada in November. The weather here is suitable and there are lots of things to indulge in with your loved ones. So hurry up and fly off to Canada!
Disclaimer: TravelTriangle claims no credit for images featured on our blog site unless otherwise noted. All visual content is copyrighted to its respectful owners. We try to link back to original sources whenever possible. If you own the rights to any of the images, and do not wish them to appear on TravelTriangle, please contact us and they will be promptly removed. We believe in providing proper attribution to the original author, artist or photographer.
Please Note: Any information published by TravelTriangle in any form of content is not intended to be a substitute for any kind of medical advice, and one must not take any action before consulting a professional medical expert of their own choice.
Frequently Asked Questions About Canada In November
What is the best time to visit Canada?
The best time to visit Canada is soon after the Autumn months, from September to November. By this time, the summer crowd lessens and you can have better access to tourist places. Also, the weather is cool but comfortable for outdoor sightseeing.
Which is the cheapest month to fly to Canada?
January is considered to be the cheapest month to fly to Canada.
Is November a good time to visit Canada?
November is a great time to visit Canada since the months from September to November experience the fall season, which means the summer crowds have already left, and the temperature has started to drop down.
Does it snow in Canada in November?
It most certainly snows in South Canada in November, but not that commonly in the north. The weather though is cold with certain days also experiencing rain showers.
Where does it snow in November in Canada?
Below are the top places which experience snowfall in November:
1. Toronto, Ontario
2. Saguenay, Quebec
3. Winnipeg, Manitoba
4. St. John's, Newfoundland
What is the warmest place in Canada in winter?
Some of the warmest places that you can visit in Canada during winter are St. Catharines in Ontario, Kelowna and Victoria in British Columbia.
What should one pack for a trip to Canada?
Here's a list of a few things that you must pack for a trip during November:
1. Winter jacket
2. Boots
3. Scarf
4. Gloves
5. Basic denims and sweatshirts
6. Essential medicines
Is Canada safe to travel?
All the touristy areas in Canada are as safe as houses, which means you can travel your trip without any second thoughts. However, do make it a point to take care of valuables in crowded spots and avoid wandering around at areas that are completely unfamiliar and not crowded at night.
Is Canada expensive to visit?
Like most countries that offer high-end luxurious experiences or have higher cost of living, Canada is might seem a bit expensive too depending on what your budget is. But at the end, planning a budget trip to Canada is just as easy and possible as it is to plan a luxury holiday there.
Looking To Book A Holiday Package?
Book memorable holidays on TravelTriangle with 650+ verified travel agents for 65+ domestic and international destinations.
Canada in November: An underrated time to visit
This may not be a popular time to visit Canada. The weather is too unpredictable, gloomy too, maybe. But Canada in November is a uniquely beautiful time to explore nature, and cities as Santa comes to town early, flights and accommodation are cheaper and crowds are far and few in between, making it a perfect getaway idea for couples, families, and solo travelers!
Canada in November: An underrated time to visit Canada in late fall
Disclosure: This post contains affiliate links. If you click one of them, we may receive a small commission at no extra cost to you.
What season is November in Canada?
Technically, November is late fall.
But in many popular places including Canadian national parks, you can clearly see early signs of winter – there is snow on the ground, some days are cloudy/gloomy, and there is a chill in the air (and in the bone – so you do need warm clothes and shoes for your Canada trip)!
November is clearly a transition month, with fall making way to winter – with shorter days, cold temperatures, and gearing up for the Christmas holidays!
November in Canada surely teases you about what's to come in the epic winter months (it is also a prelude to winter temperatures – we can tell how cold January will be or how long winter will last!).
When is fall in Canada?
The months from September to November are the official fall season.
Canada seasons: Canada has four distinct seasons: spring, summer, fall, and winter. The monthly breakdown is as follows
Canada in November weather and temperatures
The weather in November is definitely colder than the other two fall months of September and October. You do need something warm, at all times of the day (and sometimes more layering due to the icy wind chill).
Here is what temperatures look like in various places in Canada in November,
Canada in November weather
Although it's cold, don't expect a lot of snow in the valleys for skiing. Skiing season begins mid December, and it's also likely that lakes won't be frozen enough for ice skating in November.
So, don't bother with ski gear yet, and remember you can always rent them at a resort. Skating is possible indoors, but not at natural ice rinks (outdoors). (It might sound that November isn't great, but bear with us and keep reading
Pack the following items for visiting Canada in November,
Long sleeve tops and T-shirts: Pack long sleeve tops and blouses to layer on.
Sweater or knit dresses: Carry warm sweater dresses (add an LBD too, if you like).
Bottoms: Warm leggings are a must along with jeans.
Loungewear: For use in the hotel/resort
Parka or warm packet: Ensure the jacket's outer material is waterproof or water repellent. Get this parka from the North Face.
Long johns: Pack 1-2 pairs of thermal tops and bottoms for the duration of your trip.
Cardigan: To layer in the winters, and also wear it indoors. Get this cardigan from Dynamite.
Walking shoes: Click to view my favorite one here.
Hiking boots and booties: Booties are my favorite in the fall months, and they will come in handy in November. Ensure they have a nice grip and are waterproof. Check out these boots from Sorrell.
Warm socks
Warm accessories: Bring your colorful beanies or toques, scarves, and gloves to stay warm and toasty!
Travel documents: Pack all the travel documents like tourist visas, any permits, tour and hotel bookings, insurance, etc.
What can you expect to see in Canada in November?
November is an 'underrated' time to visit Canada. It is a weird time, yes, it is also unpredictable.
It is fall, but you need winter clothing, but still can't indulge in snowy activities. But you can,
Enjoy cozy staycations in luxurious resorts, cabins with firewood burning (and you and your loved one wrapped in a blanket).
You can save money on hotels, tours, flights, and other amenities
Visit attractions without crowds.
There are plenty of indoor attractions to warm up and explore in Canada. And you can also go about walking/sightseeing outdoors like wildlife tours, photography and northern lights tours, etc.
You can experience a snowy landscape, without extreme winter temperatures!
Winter sports are still a month or so away (no natural ice skating rinks or skiing), but hikes are possible on some trails.
There are festivals, oh yea – there are. There are also many cultural festivals and events taking place in November.
Here are some of our favorites!
Festivals in Canada in November
Here is a list of popular festivals in November,
Niagara Falls Winter Festival of Lights: Get a teaser of the Canadian winters with the Niagara Falls Winter Festival of Lights in Ontario. You can enjoy stunning light shows that include fireworks over the mighty falls!
Montreal Ska Fest: Enjoy ska bands from all over the world at the Montreal Ska Fest.
Yellowknife International Film Festival: Enjoy movie screenings in Northwest Canada's capital of filmmaking, Yellowknife!
The Cavalcade of Lights: Enjoy a light show at Nathan Phillips Square in Toronto, Ontario!
Most Canadian cities and national parks host Christmas or Santa Parade in the third week of November.
We personally enjoy parades – this is where we bundle up, bring out camping chairs and warm up with hot chocolate whilst enjoying the parade (they last about 1.50 to 2 hours, and are usually held on the main street of the place/town).
Some of the Christmas markets will be set up in November. This is a great time to buy gifts and seasonal souvenirs to take back home.
Canada celebrates Remembrance Day every year, on November 11 (usually falls on a Monday or Friday, and it is a long weekend). This is observed in Commonwealth member states since the end of the First World War to honor armed forces members who have died in the line of duty.
Best things to do in Canada in November: Where to travel in Canada in November
Here are some of the top things to do in Canada this November.
Visit Niagara Falls, Ontario
One of the most popular attractions in Canada, Niagara Falls is a sight to behold. The falls are located on the border between Canada and the United States, making it a convenient stop for visitors from both countries.
In November, the falls won't be frozen, but it will be cold. This is a great time to get close to Niagara Falls, without crowds. However, be prepared for the wind and low temperatures.
Niagara Falls are open all year round, and some of the attractions like the Cave of the Winds might be closed towards the end of November due to icy/cold conditions.
You can surely book an epic Niagara Falls suite to celebrate a weekend getaway in Ontario (for less)!
Visit Canada's National Parks – Canadian Rockies
Canada is home to some of the most beautiful national parks in the world, and all the parks are open in November.
National Parks in the Canadian Rockies like the Banff National Park, Jasper National Park, and Yoho National Park will be open for visitors.
It is a great time to score a nice hotel and enjoy seasonal menus and festivities on the mountaintop.
When you compare prices for accommodation in November to December-January, November is definitely a better option.
Unfortunately, you won't be able to participate in snow/winter activities like skiing, but walks, winter hikes, and road trips are possible.
You can also chase northern lights in places like Banff and Jasper in November!
So non-skiers and slow travelers will LOVE it!
Explore popular Canadian cities
Canada's cities are just as impressive as their natural landscapes. In November, many cities come alive with Christmas festivities, including decorations, Christmas markets, and special events.
Some popular cities to explore in November include Toronto, Montreal, and Vancouver.
So if you're looking for an interesting and affordable travel destination this November, Canada should be at the top of your list!
Toronto:
Early November is a good time to visit Toronto, both weather-wise and budget. This month, you will find fewer crowds, and accommodation rates are cheaper as compared to December or peak seasons.
Many of the Christmas festivities are open from the second half of the month. All of the art galleries and museums will be operating, so you can definitely visit and check them out with ease.
Vancouver:
Vancouver is another popular Canadian city that is perfect for November break. There are tons of things to do indoors in Vancouver when it is cold, or when it rains – because it will rain, and you do need to pack waterproof clothes and shoes (add an umbrella too).
Without crowds, you can shop at ease at Robson Street, check out museums, walk or bike along the Seawall, or wander the downtown area.
Towards the end of November, you can participate in festive light shows and Christmas markets!
From Vancouver, you can make a trip to Whistler or Grouse Mountains for snow/ski-related activities.
Montreal:
Montreal makes for an amazing city break in November. If you are visiting in the early days you will see the orangey leaves, and slowly as the month progresses to the end of November, the season change is evident in the city's decor and nature-scape!
You can enjoy walks and hikes in urban parks (including Mount Royal) and green spaces, and also go apple picking, and try out other harvest activities.
When it is cold, you can get inside a museum or head to the Montréal Science Centre.
Museums will be open in November and you can surely attend special exhibits.
Shopping malls are decked up this month to ring in the sales season and the Christmas vibes! You can also view cultural events at the Place des Arts, Complexe Desjardins, and several other cultural venues.
Nature highlights: Chase the northern lights and see polar bears
November is perfect for sighting the green dancing lights in various parts of Canada, including the Rockies.
Late autumn aka October and November is also a good time to view polar bears in the Arctic areas (including Churchill, Manitoba).
However, you won't see any grizzly bears in Canada in November.
More Canada Travel Tips: Canada November Guide
November in Canada is worth a visit for fewer crowds and cheaper deals.
Although November is the tail end of fall, and it seems like a winter month, there are tons of things to do in various parts of Canada, as long as you dress warmly and don't mind the little chill in the air
In most popular Canadian cities, you can expect temperatures to hover around -1 degrees C or 30 F.
The higher you go in elevation, expect temperatures to fall under -5 degrees C or 23 F. Expect snow showers and wind chill.
November puts forward a perfect trailer for Christmas celebrations and the winter season, without a high price tag and crowds.
You can explore popular indoor attractions with ease, and also hit winter trails, shop sales, and more!
One of the must-add activities is the Santa Claus Parade that takes place in November.
The west coast of Canada is generally warmer than the rest of Canada. You can visit places like Victoria, Vancouver, and the Sunshine Coast in British Columbia, where the temperatures are warm for outdoor activities.
In the Maritimes, the capital of Nova Scotia, Halifax is comparatively warmer for city sightseeing!
So there you have it!
Canada in November is not bad – surely the weather is unpredictable, but this month allows you to travel and explore popular places with ease and on a budget!
Just remember to pack warm and waterproof clothes and shoes, and be ready to enjoy the wonderful crossover season.
There are several popular festivals taking place throughout the month, and you can also enjoy delicious food at Canada's many popular restaurants (without crowds).
So what are you waiting for? Visit this beautiful country in North America!
Source https://cansumer.ca/places-to-travel-november/
Source https://traveltriangle.com/blog/canada-in-november/
Source https://www.canadacrossroads.com/canada-in-november/