Solang Valley
Between Solang Village and Beas Kund lies the beautiful valley of Solang. Situated at a distance of about 13kms from Manali, this place is bound to capture you by the surreal views of lofty mountain peaks and glaciers. Solang Valley, with its snow-covered smooth ski slopes, provides the picture-perfect place for snow skiing in the winter. In summer, this valley turns out to be the best destination for paragliding, zorbing, and horse-riding in the entire state of Himachal Pradesh. The temple of Lord Shiva on the hilltop of the valley is also a popular tourist attraction.
How to Reach Solang Valley / Distance Chart
Solang Valley is located at a distance of about 13kms from Manali and is well connected via Manali to some of the major cities of the country. Wherever you travel from, we provide reliable and affordable transportation for your timely pickup and drop off. Choose from our luxury personal cars, motorbikes and Volvo buses and get the best deals. If you wish to cover any part of your journey by air or train, we will do all the necessary bookings for you. Contact us today for a booking!
By Air
The nearest airport to Solang Valley and Manali is Chandigarh Airport. Book with us and travel to your destination on time. The distance between Chandigarh Airport to Manali is 315km and that between Manali and Solang Valley is 13kms. You can comfortably reach Manali by our personal cars or Volvos. From Manali, take another car or choose one of our motorcycles and set off for Solang.
By Train
The railway station, convenient and nearest to Solang Valley and Manali, is Chandigarh Railway Station. Reach Chandigarh Station where our car will wait to pick you up. From Manali, you can opt for our personal cars or motorcycles, whichever suits you the best. Enjoy a fun-filled and relaxed car ride of 318kms with our comfortable and luxurious transportation options.
By car
Both Manali and Solang Valley are well-connected by roadways to the major cities of North India. If you want to tour in and around Manali in a car, then explore our transportations. Book with us to get the best deals. We will book your train or flight tickets also, and on reaching Chandigarh, you can take our transportation to travel to Manali and other places.
Top Things to do in Solang Valley
Solang Valley is also known as Solang Nullah, meaning nearby villages on the riverbank. Situated at a distance of 14kms from the resort town of Manali, Solang is a side valley at the top of Kullu Valley that never fails to engage the adventure seekers. In winter, heavy snow wraps the entire valley in a thick white blanket. The gentle slopes with fresh layers of snow make it an ideal location to go skiing. In the summer months, the snow completely melts, exposing the extensive lush green meadows that slope down towards the banks of the River Beas. During this time, the valley offers sports activities like zorbing, parachuting, paragliding, and horse riding, though, ropeway has started only recently. Apart from these, Solang Valley also offers ATV rides and trekking trails.
Zorbing is an exciting activity and is very popular in Solang Valley. This activity involves rolling down the hill slope in a huge ball. It is fun to watch the landscapes from every possible angle as you tumble down. The ball has space for two and rolls mildly down the hills. The organizer runs alongside it to keep the ball in control. Zorbing usually involves a distance of about 100m, but you can always choose other lengths with varying tariffs. So, dare to roll with our most amazing packages today.
Best Time to Visit: June-October
Timing: 11:00 am to 6:30pm on all days
Duration: 30mins to 1 hour
Skiing is a major adventure sport in Manali. The increase in demands for this activity resulted in the development of many skiing centers in and around Solang Valley. Solang Valley has gentle slopes that serve as the best skiing runs. It offers ski-runs of about 2 and a half km. You can also avail the prior training sessions before participating in these activities. In winters, the superly excited skiers are seen winding their ways down the snow-covered grounds.
Best Time to Visit: October-June
Timing: 9:00 am to 7:00 pm on all days
Duration: 1-2 hours
Do you want to fly across a valley like a bird? Paragliding in Solang gives you the perfect opportunity. Paragliding and parachuting are two of the most popular activities in Solang Valley. You can choose from the duration of the flight that ranges from 15 mins to 45 mins, depending on the speed and direction of the wind. With efficient and trained operators, people from any age group can participate easily in these daring sports. But if you are pro at paragliding, then Solang may have very little to amuse you with most of the flights arranged for beginners. But why miss out on the fun part, anyhow? Enroll today for this unforgettable experience.
Best Time to Visit: October-June
Timing: 9:00 am to 5:00 pm on all days (closed during monsoon)
Duration: 2 hours
The cable car ride has started recently in the Solang Valley. A round trip of the cable car sets off from Solang, and again, comes back to Solang. During the ride, you can get the most amazing views of the scenic beauty that wraps the valley. Open throughout the year, this ride closes down in extreme winters when Solang itself gets cut off from the rest of Manali due to heavy snowfall.
Best Time to Visit: September to June
Timings: 10:00 am to 6:00 pm on all days
Duration: 3-4 hours
Another fun-sport in the Solang valley is the squad or the ATV rides. 'All-Terrain Vehicles' are sturdy vehicles and are designed for rough grounds. There are some remote places in Solang which are not connected by proper roads. ATVs are just the right vehicle to ply such roads. You will find many operators who rent out ATVs in Solang. Travel with us to find the best deals. It is generally the Quad for the summers and snowmobile for the winters.
Best Time to Visit: May-October
Opening hours: Every day
Duration: 3-4 hour or more
Apart from hardcore adventure activities skiing, paragliding, parachuting, and zorbing, Solang Valley in Manali is an ideal destination for hiking and camping. Irrespective of the seasons, Solang valley offers the perfect destination for exciting camping and hiking experiences. With our guides, explore through the lush green meadows and the mysterious forests surrounded by lofty mountains.
Best Time to Visit: May-October
Duration: 2 days and 1 night
There are many trekking trails from Solang Valley that you can cover with your friends or group. As you get higher up the trails, you will cross the pine forests and the grazing pastures until you reach up high enough to get the breathtaking beauty of the valley. But most of the trails originate in Manali and crosses Solang in its way. So, you can either embark on the trek from Manali or from Solang whichever is your choice. Some of the preferred hiking and trek trails include Solang Waterfalls, Jogini Waterfalls, Beas Kund Trek, Patalsu Peak trek, Brigu Lake Trek, Friendship Peak Trek, etc.
Solang Valley Photos
Best Places to Eat / Restaurants in Solang Valley
Solang Valley is scattered with small and cozy eateries that will provide you with good food. Some of the most recommended diners and café in the region are as follows:
Best Places to Stay / Hotels in and around Solang Valley
Manikaran offers some of the most relaxing and affordable resting places. Check out the hotels
below to get the most comforting experience:
Read More about the Solang Valley Tour
Solang valley is the favorite place for snow-lovers and adventure-seekers as it provides them with a fun and recreational activities. In winters, Solang valley skiing is famous due to the quality of snow and the iconic view one gets to experience while choosing to ski either with or against the sun. During the summer season, activities like horse-riding and paragliding in Solang Valley catch the attention of tourists and travelers. For snow lovers, the best time to visit Solang Valley is between December to February. Solang valley is one of the most visited tourist places in India. We provide Solang Valley tourist information, which includes the best tour packages, including the booking of hotels and resorts, making your trip unforgettable!
How much does it cost for paragliding in solang valley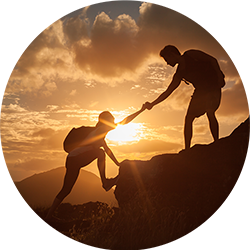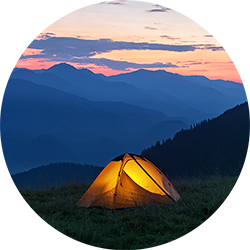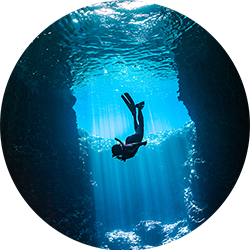 Home
India
Himachal Pradesh
Manali
Solang Valley
Solang Valley Paragliding
Solang Valley Paragliding
Explore best offers on Solang Valley paragliding packages at Thrillophilia. Book the best paragliding packages in Solang with exciting deals & offers to pamper you on your paragliding experience.
Have you ever dreamt of soaring through the sky or wondered what it's like to fly like a bird? Paragliding in solang valley is the place. There are no words to portray the experience of the soundless wing flying high through the sky. On the off chance that you are an accomplished paraglide, Solang has a ton to offer. There are 2 hop stations, one on a lower and one on a larger amount. For the higher one you take the gondola to the top station.
In Manali this diversion is playing amid summer season. Fresher or experienced both can do paragliding as it is done under preparing of expert aides. Manali is considered as perfect spot for the supporter of paragliding. This diversion is best played in Solang Nala which is 14 km far from Manali. The diversion is maintained a strategic distance from in the season of winter due to the unsatisfactory conditions or climate.
Best time for Paragliding in Solang Valley: April to December (Only on a clear sunny day)
Quick Navigation
Paragliding in Solang Valley
Paragliding In Manali
Activity Location: Dobhi, Manali
Activity Timings: Between 08:00 AM to 05:00 PM
Flight Duration: 15-20 mins
Pickup Location: Dobhi paragliding counter
About Paragliding In Manali:
Enjoy the thrill of paragliding in the Himalayan sky while admiring Manali from a bird's eye view. Gliding in the middle of snow-capped peaks, open blue sky, and magical vistas of the valleys surrounding you will be a once-in-a-lifetime experience. Under the guidance of a professional instructor, engage in this amazing activity and ensure that it is a memorable adventure!
What is Paragliding?
Paragliding in Solang Valley, Manali can make up for a nerve-racking adventurous experience. But what really is paragliding? Paragliding is a sport in which people fly parachutes that have been modified to improve their gliding skills. Unlike their close relatives, hang gliders, paragliders have no rigid framework; the parachute canopy serves as a wing and is made up of fabric cells with openings in the front that enable them to be inflated by air movement.
Solang valley Paragliding, just like the most popular form of paragliding sport in other cities and towns, follows a simple process that is both safe and exhilarating at the same time. The pilot is seated in a brace and controls the wing with lines attached to the paraglider's trailing edge. These lines may be operated individually to turn the paraglider or simultaneously to influence pitch and speed. The take-off and landing are normally done on foot and take place on a hill or mountain. To take off, the pilot inflates the wing by pulling it up like a kite, then sprints down the runway. Paragliders use the same lifting air (thermals) as other gliding aircraft, but their slow speed prevents them from flying in strong winds.
Essential Information About Paragliding in Solang Valley
Paragliders love to fly irrespective of the season. But considering all the relevant safety protocols and best weather conditions needed for a seamless experience in the sky, the best seasons for Paragliding in Solang Valley are January to May and October to December. Paragliding closes during monsoon weather, and checking in with the company before planning to go during rains is advisable.
The timings usually start from 9 in the morning and go on till 6 in the evening, depending on the weather conditions for the day.
As for the pricing, there are 2 levels of paragliding. 1 from the middle and 1 from the top. The package cost for the top one is around INR 3000 per person, and the middle one is INR 1000 per person.
Types of Paragliding in Solang Valley
1. Package Deals for Solang Valley Paragliding: Certified executives in the related adventure activities are hired by the centre. The agency also assists with hiking, canyoning, river rafting, climbing, and trekking, in addition to paragliding. The Solang Valley Center for Paragliding is affiliated with Oxygen Adventure, which organizes travel events, cabs, hotels, and packages throughout Himachal Pradesh.
2. Paragliding in Solang Valley based on expertise level: In both the summer and winter, the agencies provide tandem paragliding in Solang for the less experienced. Lower and high lever paragliding are other options, and the agency has two jump stations in Solan. Agencies like Ski Himalayas employ qualified professionals with various protection and security equipment to ensure a smooth and secure trip.
3. Solang Valley Paragliding for individuals: Paragliding can either depend on the height chosen as mentioned above and sometimes also on the weight, health, and other health statistics of the person wanting to take the trip.
The experts on the field are best equipped to guide and counsel you on the best alternative and package for your trip. Getting in touch with professional paragliding agencies from Manali will help you gain all the information from a reliable source.
Why Go Paragliding In Solang Valley?
Have you ever seen yourself soaring across the sky like a bird? If that's the case, paragliding in Solan Valley is the ultimate destination for turning your cool desire into a real bone-chilling experience of flying through the sky. You would want the most mesmerizing view of nature when you choose to fly.
This is exactly what Solang Valley offers. An enthralling view of snow-clad mountains and pure fresh breeze await each paragliding trip in this Manali valley. Solan Valley, one of India's most well-known tourist destinations, is a magical portal for exploring scenic altitude ranges, thick forests, and glistening waterfalls. Solang Valley Paragliding is one adventure you surely want to venture on.
Things to Carry during Paragliding in Solang Valley
-At the time of booking and upon arrival, all foreign nationals must have their passport and visa details.
-Take your jacket with you; It might get cold at the take-off point or during the flight. When the wind isn't right for take-off, you'll have to wait a while, and it'll be really cold.
-If you have a GoPro camera, you can take it with you; however, if you use the pilot's GoPro, you will be charged INR 500.
-If you have motion sickness, you can take motion sickness medication because the mountain drive to the paragliding take-off points often affects guests with motion sickness.
-Properly Laced Shoes – When paragliding, your feet hang freely, and if your shoes aren't properly fitted, they can fall off during your ride. And you won't be able to trek down to your flight if it is a forest location.
Safety Tips & Guidelines
It is best to know a few pointers before you take off. This is essential for a safe and fun flight to and fro from the earth! Most instructions will be given to you by the experts and authorities responsible, but a little pre-research never hurts anybody. Here are a few pointers to ensure safety while flying high:-
1. For safety purposes, paragliding is not recommended for women who are more than 3 months pregnant, individuals that have had major surgery, or have a broken leg/arm, have chronic back or neck pains, etc.
3. Participants are not permitted to bring any sharp objects, lighters, luggage bags, alcohol, knives, or other similar items.
6. The state government has released covid-19 guidelines that must be followed. Distancing from others must be preserved. Hand sanitisers and masks should be used often.
7. Examine the Organization's Profile: There are plenty of tandem paragliding companies in the valley, but not all of them are reliable or adhere to safety regulations. So, before you pick one, do some research on some of the best paragliding companies in Solang Valley. Find out about their history of tandem paragliding, their flying skills, and, of course, whether there have been any accidents. Sought out reviews from friends and family, check online, and make a decision.
8. Examine The Tools: Examine the helmets' state as well. Check to see if they're using high-quality protective gear. Say yes to flying only if you are certain that the flying equipment is in good working order.
Other Activities to do in Solang Valley
Zorbing
Along with Paragliding in solang valley you can enjoy other adventure activities also like zorbing. Thrill seekers will love zorbing which includes two individuals superman-plunging into the ball, getting strapped in, up close and personal, and zorbing down slope.
Viewing the zorbonauts chuckle and shout their way down the run where the sky and grass mix into one obscure of thrill. Nothing can entirely depict the impression of tearing down a slope in a ball, yet that is the thing that makes zorbing so special! In Solang this is only one the numerous exercises.
Cable Car Ropeway
The link auto at Solang Valley is the main rope route in Kullu and Manali, which is getting increasingly prominent nowadays. The majority of the sightseers, the individuals who visit Solang Valley never miss to take a ride in the rope way/link auto.
The organization which works this, is running a decent eatery at the most noteworthy purpose of the rope way, where one can appreciate the nourishment in a delightful encompassing.
Skiing
You can enjoy the skiing as well as go for paragliding in himachal which understood for its ski slants and inexhaustible snow in the winter; Solang Valley is without a doubt a standout amongst the most lovely valleys in India. It is the ideal spot to spend your winter excursion in, getting a charge out of the absolute most looked for after experience exercises, such as skiing, paragliding, zorbing and the sky is the limit from there.
This spot is rich in history and has an awesome assortment of greenery for the nature partners. From Solang you can see snow – topped crests, for example, Mount Ladakhi, Mount Hanumn Tibba, Mount Shitidhar and Mount Friendship.
Snow Scooter
At the snow point of solang valley, it offers paragliding in himachal and additionally snow bike enterprise visits. At the point when individuals need little or long ride the snow bikes have turned into an extremely prominent relaxation vehicle.
One can either drive alone or can take a visitor manage together. The snow bikes offer a rush to all the enterprise cracks and is an absolute necessity attempt.
Horse Riding
Riding a horseback goes back to the time immemorial. Once the most old method of transport is currently accessible just as a delight ride and Solang is one of the spots to enjoy this experience. Under guided security, the horseride is sheltered, likewise for the littler ones.
There are a few horseriding trails for more or shorter excursions. A most loved course is the mountain trail to the Shiva sanctuary which is developed the slope, at the base of an extensive waterfall.
Related Articles
Popular Reads
People Also Ask About Solang Valley
What is the weather like in Solang?
Thinking about the climate, temperature, atmosphere, precipitation, snowfall, the stickiness of wherever is critical since one needs to arrange as indicated by how hot or how frosty the regular temperature is. For going on paragliding in Himachal the climate is constantly wonderful. The temperature in Solang valley Manali today is – 8 °C, while mugginess is 48 %.
Today would be a decent day for wearing cotton in the event that you are as of now there. On the off chance that you were searching for the climate in Solang valley Manali amid April, be set up for most extreme and least temperatures extending from 13 to 17 °C and dampness levels of around 48 %. While.
How far is Solang from Delhi?
Travel can be cool when everything identified with it falls set up. On the off chance that we know the accurate separation from the source to the destination, when we know what amount of time it would take for us to travel that separation, the route is exact and fuel tank is full, would the voyage not turn into a smoother undertaking? The comfort of finding out about the separation between Delhi to Solang Valley is extremely useful while voyaging, which is, 9 hours 49 mins (587 km 536 mtrs).
Along with this, we get to be mindful of the Travel Time from Delhi to Solang Valley is 9 hours 49 mins; without much bother. The trip can be altered by including the stop over for having nourishment or might be staying overnight in the event of long excursions. The separation and travel time would change appropriately furthermore per the movement and street conditions.
Is paragliding is safe sport?
If proper safety precautions are not observed, paragliding can be risky. However, in Paragliding in Solang Valley, each paraglider is required to obey the rules defined by the Himachal tourism department.
Is there age limit for paragliding?
Yes, to fly solo by law you should be no less than 16. You may fly coupled with an educator and parental assent from 12 upwards. The most extreme age we will show you is 70. However, there are pilots flying admirably into there 70's!
In the event that you are more than 55 or have a therapeutic history, eg diabetes, heart condition, and so forth, you will require a specialist to sign a wellbeing revelation. So if you want to do paragliding in Himachal you have to follow the above guidelines.
Is there any weight limitation for paragliding?
There is a weight cap that can vary for different locations and agencies. But this cap for Solang Valley Paragliding is about 75 kilograms.
What is the best time for paragliding in Solang valley?
April to December is the best time to do paragliding in Solang Valley as the weather is quite pleasant, and winds are low.
How much does it cost for paragliding in Solang Valley?
Paragliding is costly in Solan Valley since there is no other way to get to the jump site than by ropeway. The best paragliding spots in Solan charge about INR 1000 per person for a low fly and INR 3200 per person for a high fly, plus additional ropeway fees. The short ascent takes less than a minute, and the price can be negotiated down to INR 600. The high-altitude paragliding experience lasts about 4 minutes, and the cost can be reduced to INR 2900 per person with careful bargaining. The price varies depending on the number of people in the crowd. The cost of high-level paragliding drops to INR 1500/head in the middle of the day.
Can we do paragliding in Solang valley in February?
Yes, we can do paragliding in Solang Valley in February if it doesn't rain, and the wind is not blowing at a very high rate.
How many hours does a paraglider last?
You can choose to fly like a bird in the sky for 15 to 45 minutes, depending on the wind speed and direction. Paragliding is an activity that anyone will enjoy, from children to adults, and the timings might depend on the package and agency you choose.
What do you wear to Solang Valley?
While there is no set uniform for looking chic in the mountains, a few pointers might go a long way. For instance, wearing comfortable clothes that are easy to breathe in is highly recommended. Also, wearing longer and more layered clothes would be wise considering the cold weather and a mountain-forest landscape.
How long does it take to learn paragliding?
You can sign up for a four-day basic pilot course, which will teach you the fundamentals of paragliding and provide you with about ten supervised solo flights. After completing the elementary course, you can enrol in the Club Pilot course, which will teach you advanced flying techniques and allow you to fly for longer periods. Solang Valley Paragliding will become much more fun once you are a trained flyer for sure!
Is paragliding safer than skydiving?
Since they are intense adventure sports, they both have a tinge of risk because it has the adrenaline pumping. A safe answer to this question is that both skydiving and paragliding are as safe as the pieces of equipment used. If all the safety procedures are duly followed, and good quality safety equipment is used, both sports are quite secure to participate in. Paragliding in Solang Valley happens, keeping in mind all the safety protocols issued by Himachal Pradesh Government.
How much does it cost for paragliding in solang valley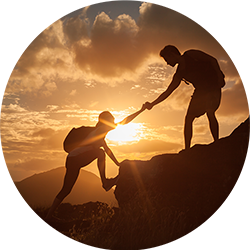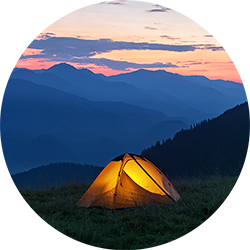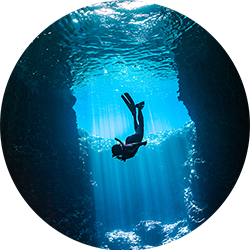 Home
India
Himachal Pradesh
Manali
12 Activities in Solang Valley
Activities in Solang Valley
Skiing in Solang Valley, Paragliding in Manali, Snow Trek to Solang Valley, Snowboarding in Solang Valley, Camping in Solang Valley, Horse Riding in Solang Valley and Snow Scooter Ride in Solang Valley and Many more.
Renowned for its ski slopes and ropeway rides, Solang Valley activities are some of the best ones you can explore while vacationing in Himachal Pradesh. The picturesque valley is home to abundant greenery and resplendent natural beauty, but it is the many sports here that tourists cannot get enough of!Among the many Solang Valley adventure sports are skiing, snowboarding, snow biking, gondola rides, and quad biking, which are best enjoyed in the winter. You can admire the snow capped mountains as you swiftly move across the valley.
Other things to do in Solang Valley, especially in summer, include camping, paragliding, horse riding, zorbing, hiking and trekking. These are best enjoyed in the summer because it isn't snowing and the weather is perfectly pleasant to walk around this quaint area.Additionally, you can also explore activities like river crossing, jeep safaris, that are a rare find, and traversing through the town and driving to the Rohtang Pass, a short distance away. Whether you're an adventure junkie, or a nature admirer hoping to find solace, you're sure to find something in the Solang Valley that suits your travel plans, the best.
Here are the list of activities in Solang Valley:
Quick Navigation
Skiing In Manali At Solang Valley
Activity Location: Solang Valley, Manali
Activity Timings: Between 10:00 AM to 04:00 PM.
Activity Duration: 20 Minutes
About Skiing in Manali:
The best place to see the effect that snow brings to Manali is to visit the amazing Solang Valley or Solang Nallah. A hotspot for paragliding and zorbing, the valley doubles as a snowy resort in the winters, attracting visitors to try their hands at some Manali skiing. Witness mesmerizing views of Mount Ladakhi, Mount Hanuman Tibba, and Mount Friendship around. Make fun memories with your companions as you enjoy skiing.
Best of
Paragliding In Manali
Activity Location: Dobhi, Manali
Activity Timings: Between 08:00 AM to 05:00 PM
Flight Duration: 15-20 mins
Pickup Location: Dobhi paragliding counter
About Paragliding In Manali:
Enjoy the thrill of paragliding in the Himalayan sky while admiring Manali from a bird's eye view. Gliding in the middle of snow-capped peaks, open blue sky, and magical vistas of the valleys surrounding you will be a once-in-a-lifetime experience. Under the guidance of a professional instructor, engage in this amazing activity and ensure that it is a memorable adventure!
Best of
Solang Valley Trek, Himachal Pradesh
Solang Valley Trek Location: Manali
Start Point/End Point: Old Manali
Start Time/End Time: The trek starts at 10:00 AM on day 1 and ends around 01:00 PM on day 2
About the Solang Valley Trek:
Solang Valley is one of the most gorgeous and adventurous places to visit in Manali. It is located between the Solang village and Beas Kund and offers majestic views of glaciers and snow-capped mountains. This dazzling valley is one of the most picturesque sights in Manali and is located at an average altitude of 8,448 ft above sea level.
Solang Valley is about 9 km from Manali, and your route will give you views of the Kullu Valley and the Beas river below. The Solang Valley trek takes you through pine forests and over rocky trails, and past the ancient villages of Shang and Burua, where you'll get a glimpse of rural Himachali life.
In winters, the giant slope of Solang valley is fully covered with snow and makes it one of the best skiing destinations in India. You can also enjoy snowmobile, tubing, and other snow activities. Snow melts during the summer months and the ice slopes will turn into the lush green meadows which makes this place perfect for zorbing, ATV ride, paragliding, and horse riding.
After reaching the top, you can relax into the allotted camps and enjoy the music session to be organized at the campsite is the cherry on the top. The package includes a packed lunch, dinner and a breakfast
Best of
Camping In Solang Valley Manali
Activity Location: Solang Valley, Manali
Activity Timings:
Check-in Time: 12:00 PM (Day-1)
Check-out Time:11:00 AM (Day-2)
Activity Duration: 2 Days & 1 Night
About Camping In Solang Valley Manali:
A hub for adventure lovers, Solang Valley also is one of the most picturesque places in Himachal Pradesh.
This camping activity in Solang Valley takes you through the scenic landscapes overlooking Manali. This n ature camping experience offers ten luxury tents and twenty alpine tents to campers with rich and adventure mixed service, you never experienced before.
Best of
Snow Scooter in Manali at Solang Valley | Book @ 25% off
Location: Solang Valley
Manali Snow Scooter Timing: You can avail the activity anytime between 10:00 AM to 03:00 PM
Manali is known as the queen of hill station which is also famously known for its adventurous sports among which skiing, parachuting, paragliding, trekking, rafting and snow scooter are the most popular and must-try sports. It is different from all these adventurous sport and is a special one because of its movement on the snow-covered road that heals and energizes you in a very positive way. The powerful machines allow you to glimpse the abundant beauty over a 2-kilometer stretch and is fun with friends and family.
Snow scooter in Manali has become a very popular leisure vehicle when people want a small or long ride. After taking the ride of a snow scooter, one can find himself filled with an adrenaline rush. You may either drive snow scooter with an experienced snow scooter driver or drive yourself together with a guide. One thing is sure that you will get the experience of a lifetime.
How to reach the Manali snow scooter starting point :
Solang valley is 14 km from Mall Road, You can take a private or shared taxi to reach there.
Best of
Horse Riding in Manali at Solang Valley
Activity Location: Solang Valley, Manali, India
Activity Timing: 09:00 AM – 04:00 PM
Activity Duration: 1 Hour
Distance : 3km
About Horse Riding In Manali At Solang Valley:
Discover one of the oldest ways of transportation in Manali's gorgeous Solang Valley, which is well-known for its adventure activities. Join this spectacular hour-long horseback riding excursion that will take you through Himachal Pradesh's lovely surroundings. It is a 3 km long journey to Dhundi which offers a lovely tour through the Himachal Valley's gorgeous surroundings.
Best of
River Crossing
One of the best top adventure sports in the Solang Valley is river crossing. An enthralling experience for both children and grown ups, river crossing is a challenging sport where you have to make your way across the river by hanging from a rope and crossing the intersection.
Every participant is provided with safety gear and carefully tied to the rope so you can cross without much difficulty. Expert and proficient instructors are also provided to guide you if you fear heights or water, but dare to take the water-crossing challenge. This is a great sport whether you're travelling with family or friends.
Price: Rs. 350/ person
Best of
Zorbing
Zorbing is among the fun Solang Valley activities that involves one person rolling down the hill inside an orb, or an inflatable ball, as is commonly called. While Solang Valley adventure sports like skiing, river crossing, and paragliding are already popular, zorbing amidst the snow capped mountains surrounding the valley and lush green landscapes, is an unparalleled experience.
You go upside down and all around to witness the beauty of Solang in this exciting ride. Professional instructors guide you through the ride and ensure that all safety measures are well adhered to.
Price: Rs. 500 per person
Best of
Quad biking
All-terrain vehicles also called quad bikes offer a 4×4 experience available in both, single and multiple seats, which make for a great ride whether you're travelling solo or with friends and family. Available through summer and winter the bike works perfectly through snow, streams, mud, and loose gravelled roads, giving you a riding experience of a lifetime.
The beauty of participating in this activity in the Solang Valley is that professional drivers take right up to the riverside on the quad bike, to admire the breathtaking views of the River Beas. You could also partake in it by challenging yourself to drive the beast around, under expert supervision, of course.
Price: Rs. 500/- per person
Best of
Gondola Or Solang Valley Ropeway
Among tourist favourite things to do in Solang Valley is an enjoyable ride across the valley in a cable car. Located at a winter mountain resort offering ski slopes, paragliding, ATV rides & snowmobiling trails, the ropeway gondola experience is yet another memorable one.
The ropeway has 19 cabins and fits in a maximum of 8 per cabin. At a height of 500 metres and a speed of 6 metres per second, it covers a distance of 1.3 km. Travelling from one end of the valley to another, it lets you experience and explore Himalayan heaven like never before!
Timings: 11 am – 6 pm
Price: Rs. 450 per person
Best of
Jeep Safari
A Jeep Safari in the Solang Valley is one of the most thrilling experiences, and definitely not for the faint-hearted. Travelling across the most treacherous roads feels like an adventure of a lifetime, but at the same time proves to be a great scenic drive with some breathtaking visual vistas.
You travel through the Rohtang Pass and drive through the roaring winds only to be greeted by green valleys and snow capped peaks at the other end. Clearing the pass, the road descends, leading to the Leh Valley and entering the town, before heading back to the Solang Valley. If you're visiting Leh, we'd definitely recommend going on this wild experience!
Price: Starts at Rs. 2000
Related Articles
Popular Reads
People Also Ask About Manali
What are the things to do in Solang valley in December?
1.Snow Biking: Commonly called sledding, snow biking lets you float over the snow and enjoy like never before! You can choose a bike and go on a sightseeing tour all across the valley. This is among the best Solang Valley activities, especially when enjoyed riding around with friends.

2. Quad Biking: Making winter fun are Solang Valley adventure sports like ATV bikes, also called quad bikes. These mean machines take you through the valley even on the harshest roads, through snow and gravel. You can choose to ride with a trained driver, or add to the adventure by driving around on your own.

3. Gondola Rides: Enjoying a picturesque panoramic view of Solang Valley as you ride in a cable car along a ropeway is one of the best things to do in Solang Valley. 150 metres high, the gondola glides along the rope carrying around 8 passengers per car. It proves to be a fun ride for all.

4. Winter Skiing Festival: Annually, from 11th-24th January, the ABV Institute of Mountaineering and Allied Sports hosts a skiing festival in Solang Valley. Being a highlight there, the festival sees skiing enthusiasts from all across the globe who compete at both amateur and professional levels on a range of slopes. Whether you want to participate in the festival or simply admire the skiers going by, this is a great time to visit the Solang Valley.
What are the things to do in Solang valley in June?
1. Paragliding: Experience the best in-air experience as you glide across the Kulu Valley, under expert supervision. You can choose between single or accompanied rides and short and long ones, depending on how keen you are. Fly across the Himalayan range, admire the beauty of the gently flowing Beas River and be enthralled with a birds-eye view of the lush valley.

2. Valley Trek: Trekking along the valley is one of the best things to do in Solang Valley to witness all that it has to offer. The Solang Village, the Beas Kund, majestic mountains, pine forest, rocky trails and much more. Spend time with the locals and soak in some rural Himachal culture.

3. Camping: While you're out on a valley trek, spend some time camping in the valley too. Give the usual resorts and hotels a miss, and sleep in an alpine tent on lush green meadows, as you admire the mountains around and the stars gleaming in the night sky.

4. Zorbing: Watch the picturesque landscape of Solang Valley as you roll around and upside down in an inflatable ball or an Orb, hence termed, Zorbing. This is among Solang Valley activities that both, kids and adults, love!
How much does it cost for paragliding in Solang Valley?
The price for paragliding in the Solang Valley is approximately Rs. 600 for a low fly and Rs. 1500 for a high fly.
How much does it cost for Skiing in Solang Valley?
Skiing in the Solang Valley costs around Rs. 300 for amateur skiing, and Rs. 1500 for professional skiing
Which is better Rohtang Pass or Solang Valley?
Both Rohtang and Solang are great, depending on what you want to do there. Solang Valley is more populated and developed with shops and hotels. It is also known for the plenty of Solang Valley adventure sports it offers, including skiing at a special ski resort located there.
Rohtang Pass, on the other hand, is an adventure in itself. You drive through rough, tough terrain and being at a higher altitude, you have to make sure to keep your oxygen levels in check. Rohtang Pass is also closed between November to April, so make sure you plan your trip to the destination accordingly.
Trending in Manali
Adventure in Manali
Sightseeing in Manali
Manali Top Attractions
If you are planning a trip to the picturesque valleys near Kullu and Manali, Rohtang Pass must be on your itinerary. The popular vistas point is well known for its unparalleled natural beauty and is one of the most essential attraction points in the region. The pass is located just 50 km away from the main town, and is easily accessible by road. One of the major attractions of Rohtang La is that it is one of the highest passes in the Himalayas. Located at a staggering height of 3978 meters above sea level, the pass offers some of the most pristine views of the Himalayas you will ever get to sea.As your car climbs on the Manali-Keylong road on your way to Rohtang La, you will see a dramatic change in the scenery around you, and the stunning landscape will leave you breathless. In fact, the mesmerizing beauty of the route and the pass is so spectacular that it has been featured in many Bollywood blockbusters ranging from Jab We Met to Yeh Jawani Hai Diwani.For people who want to get away from the hustle and bustle of everyday life and curl up with a cup of tea in the middle of unparalleled natural splendor, Rohtang La offers one of the best options. As your car climbs up the road, the weather will get colder and you won't be able to help but admire the chilling and dramatic beauty of this place. Clear blue skies, fluffy snow-covered mountain peaks, and sprawling landscapes – who can resist such natural wonders? The otherworldly and spectacular Rohtang La pass needs to be seen to be believed.
A quintessential location and a high altitude roadside bar is Zingzing situated on the road from Manali to Leh. Travelers come here to refresh with a sip of coffee or to have food to energize the body and soul to resume their journey to Leh. The multi-purpose shacks can be availed to stay overnight as well.A space where you will love to roll a joint and smoke it up to escape from the extreme cold. Located at an altitude of 4270 meters above the sea level, the place is recognized to be the most suitable one to take rest. Peaceful ambience and the silence prevailing would leave everyone addicted to it.The fame of ZIngzing Bar was enhanced because of Baralacha La pass also; the starting point of Baralacha La, one of the most loved passes in Ladakh is Zingzing Bar. Thus it cannot be missed during one's journey to Leh. The temperature level at the bar will be crazily as low as -2* Celsius and as you ascend from a different temperature from the base, chances to feel altitude sickness and fluctuations in the body are quite higher.Height: The highest roadside bar in the world is located at an elevation of 4270 meters above the sea level before the steep Baralacha La roads starts.Location: From Manali, Zingzing Bar is situated at a distance of 193 kms and a drive of about 3 hours will take you to the bar and from Leh it is about 337 kms away.Best time to visit: Zingzing Bar is found the most scenic during the months of December, January and February when the winter hits at its peak. For those who are searching for peace over a joint, Zingzing bar during winter would be the best option.
Baralacha La, better known as Baralacha pass is situated in the Zanskar range. It is a high mountain pass located along the Leh-Manali highway that connects Leh district in Ladakh and Lahaul district in Himachal Pradesh. The barren sceneries without any obstructions of shops or hotels here look truly beautiful to the onlookers. Just a few kilometres away, you can also see the Bhaga river that amplifies the breathtaking sceneries around the pass. Baralacha loosely translates to a summit that has several crossroads. Some of them are Lahaul, Zanskar, Ladakh, and Spiti. It is a vital location that mountain bikers never seem to miss out on their adventures. This 8 Km long pass is also loved by trekkers who are on their way to further climb up to Chandratal lake. It acts as a great pit stop for them.
Source https://kullumanali.org/solang-valley/
Source https://www.thrillophilia.com/paragliding-in-solang-valley
Source https://www.thrillophilia.com/activities-in-solang-valley