Bir Billing Paragliding In 2022: What You Need to Know
I have wanted to do Paragliding in Bir Billing for a long time but never really got the chance. So, when I got a chance to volunteer for Zostel (More about it later) in Bir, I took the opportunity to make my dream come true.
I am actually terrified of heights and climbing tall structures. But I still wished to do paragliding once. So, I decided to overcome my fear of heights and experience paragliding in the 2nd best paragliding spot in the world. And it was certainly one of the most exhilarating feelings ever and I would definitely love to do it again.
If you are planning to experience this thrilling adventure too then here is everything that you need to know.
Bir Billing Paragliding
Where is Bir Billing?
Bir lies around 70 km from Dharamshala and is close to many other amazing hill stations like Barot, Palampur, Mcleodganj, etc. It is a relatively lesser-known location so it isn't as commercialized yet.
Here, you can enjoy a tour of the beautiful monasteries, watch mesmerizing sunsets, or trek to some beautiful but offbeat locations, the choice is yours. But the one thing which Bir Billing is most famous for is the Paragliding activity.
Bir Billing is said to be one of the best Paragliding spots in Asia and second-best in the World. So, it is only fair to be curious about it and wonder if it is actually worth all the hype. This is exactly why I decided to try paragliding in Bir Billing and honestly, I am quite happy with my decision.
What is Paragliding?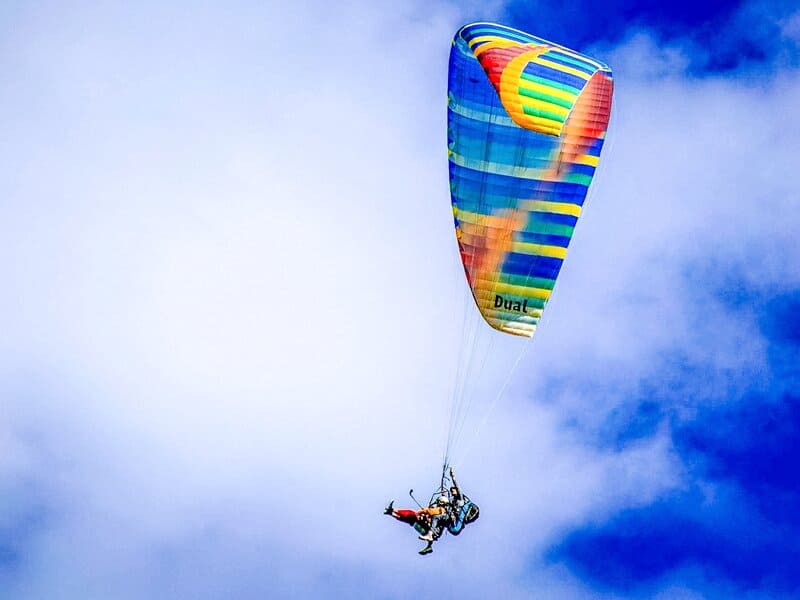 Paragliding is a type of recreational sport in which the pilot flies in the sky like a free bird. You just need a glider, a flying suit, and some boots to get you started. If you are paragliding for the first time then you can only do tandem paragliding.
However, if you do the course and get the certification then you can do solo paragliding as many times as you want.
But you would need your own glider for the same which can be slightly costly. On average, you can expect to spend around 1.25 – 1.5 lakhs on the paragliding equipment. This will include the gliders, harness, reserve, etc. And you will be able to use the glider for at least 200-300 times before you would need to replace it.
Also, the course itself will cost you around 35,000 – 40,000 INR so be sure that this is what you want before proceeding. Because paragliding is a serious investment, you cannot do it half-heartedly.
One important thing to keep in mind about paragliding is that it is based on the thermals and air current. So, if the climatic conditions aren't suitable or if it is too cloudy then you might not be able to glide until it clears up. But the wait is always worth it, especially if you love heights.
Because that feeling of flying in the sky, with a magnificent view to accompany you is simply indescribable.
Why You Should Do Paragliding in Bir Billing?
Now, there are a few sites in India where you can do Paragliding like Goa, Kamshet, Yelagiri, etc. So, why such a big fuss about Paragliding in Bir Billing?
Well, this is because Bir Billing is Asia's best Paragliding site and offers the best flying conditions. As a result, thousands of people come to Bir Billing from all around the world. Some come with their own paragliding equipment and end up spending a month here.
Did you know that the First Paragliding World Cup held in Asia was actually in Bir Billing? Yes, that's right! This World Cup was held in 2015 in which around 140 flyers had participated, making it one of the most popular events to be held in Himachal Pradesh till date.
Another reason why you should try paragliding in Bir Billing is that it is a major paragliding hub in India. Here, you will easily find numerous learning schools and licensed pilots who can help you become a pro in no time. And almost all of the pilots and schools have appropriate license and certifications so there is no issue about safety as well.
Also, since Billing is at a height of 2430m, it is a suitable spot for solo flying as well. Here are a few other reasons which will convince you to do paragliding in Bir Billing:
1. Good Cloud Base
For flying high in the sky, one needs higher cloud base which is readily available at Bir Billing. So, it is easier to maintain your height and climb higher while flying in this valley.
2. Decent Air Current
As mentioned earlier too, Bir Billing receives adequate air current flow which allows you to take longer flights here as well.
So, one can easily enjoy a 15-20 minute of Tandem Flying here. But it majorly depends on the weather conditions so don't beat your instructor for bad weather.
3. Awesome Views from Landing/Take Off Sites
Lastly, you get to observe the most gorgeous views from the Billing take off-site. And not only that, paragliding during sunset time is even more magical. Bir is home to one of the most beautiful sunsets ever which helps in enhancing your paragliding experience.
So, trust me, you won't regret flying here ever! And if you come here during the winter season then you will also be able to look at the snow-capped mountain which, in turn, is inexplicably beautiful.
Different Flying Options for Paragliding in Bir Billing
There are three types of flying possible in Bir Billing:
Tandem Flying
In Tandem Flying, there is one pilot and one guest flying together. In this type of flying, the pilot will be handling the controls while the guest will just enjoy and take in the view. Tandem Paragliding is open to everyone as you don't need to be trained it. A trained pilot will accompany you to manage the paraglider while you enjoy the flying.
This is a good option for people who aren't likely to get trained in Paragliding or aren't sure if they would like to do it. A Tandem flight usually lasts anywhere between 10 – 25 minutes, depending on the climatic conditions and the wind direction. If the sky is clear and the air current is good then you can easily enjoy 20-25 minutes up in the air.
However, if it is slightly cloudy and or there is some unexpected turbulence then you might have to land after just 10 minutes of flying.
The cost of tandem paragliding in Bir Billing is 2500 INR (Without GoPro footage) and 3000 INR (With GoPro footage). This is the cost during the peak season for paragliding in Bir Billing.
If you choose to do paragliding in Bir Billing in low season, then it will cost you around 2000 INR (Without GoPro footage) and 2500 INR (With GoPro footage).
Solo Flying
In Solo flying, only licensed pilots are allowed to fly alone in the sky. They can fly for as long as they want but only if they have the proper certifications to show. To get the proper certifications, one needs to train for 12-15 days and complete all the Paragliding courses. After that, you can fly solo for practice purpose and to complete your practical training.
Bir Billing is a famous destination for Solo Flying as well. So, you would see pilots from all over the world coming here to do Solo Flying. Since October-November is a good month for solo flying, it is the peak season in Bir Billing as well.
And unless you have an advanced booking, getting a place to stay here might pose an issue.
A lot of flyers book rooms or apartments for a month's time here. This way, they can make the most of the magical winds at this time and go for flying almost every day.
Long Flights
For people who would like to spend more time flying in the air, there is an option of Long Flights as well. This usually lasts between 40 – 60 minutes and can cost you anywhere between 6000 – 8000 INR.
Also, there are flights available from Billing to Manali which can be completed in 5-6 hours. But it will easily cost you somewhere about 15,000 – 20,000 INR. You can inquire more about these after reaching Bir Billing.
Bir Billing Paragliding Courses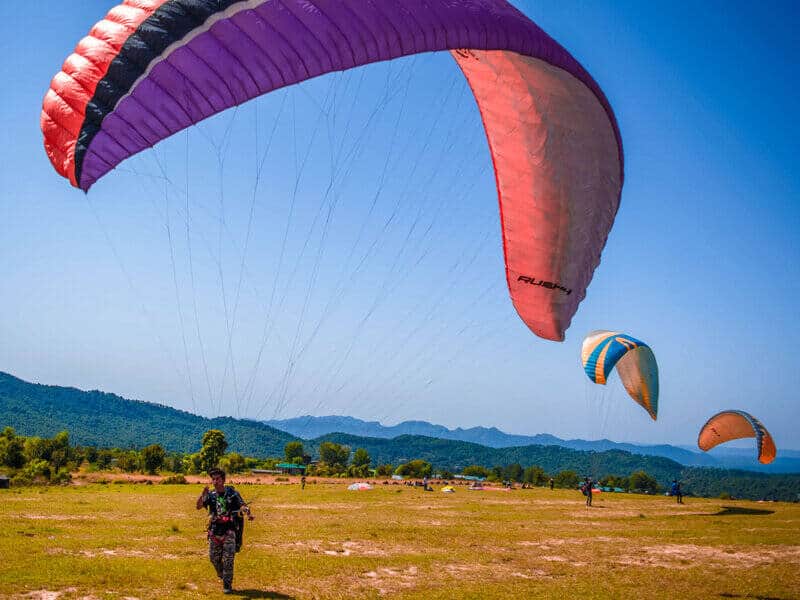 In Bir Billing, apart from the Tandem Flying, you can also take the Paragliding Courses (P1, P2, and P3) to learn how to fly solo. Usually, the entire duration of the three courses is 15-20 days. And once you have completed it, you get a Course Completion Certification which you can use for Solo Flying.
This certification is valid in a few countries. But if you wish to Paraglide in some other country, you will need to apply for a license from the Fédération Aéronautique Internationale.
Here is a detailed breakdown of the Paragliding Courses that you would need to complete in order to be eligible for Solo flying.
P1+P2 Paragliding Pilot Course in Bir Billing
This is the basic course that you need to complete to be eligible for your first Solo flight. In this course, you will perform ground training first. Once you have mastered it, you will move to flight training.
This course will cover basics like canopy handling, inflation, stabilization of the wing, take off practice, how to make turns, how to land, and so on.
Duration: 6-8 days (Depending on the weather conditions)
Cost: 20,000 INR – 25,000 INR
P3 Paragliding Advanced Course in Bir Billing
Once you have completed your P1 and P2 Paragliding Courses, you are eligible for the P3 Advanced Course. In this course, you will learn Advanced Flying techniques.
This course will cover advanced launch techniques, Soaring Flights, 360-degree turns, top landings, planned approaches, and so on.
Once you have completed your P3 Certification, you can start Solo Flying anywhere in India.
Duration: 5 – 7 days (Depending on the Weather Conditions)
Cost: 15,000 INR – 20,000 INR
Best Time to Do Paragliding in Bir Billing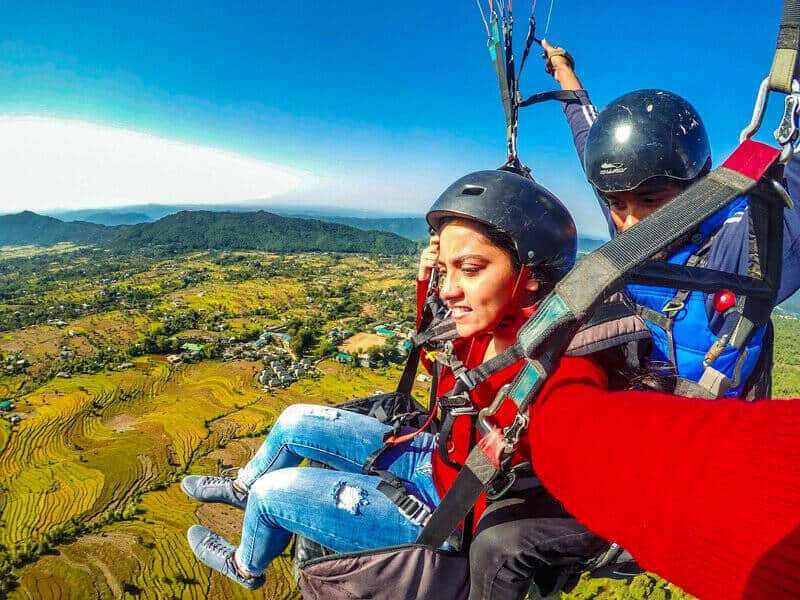 Paragliding in Bir Billing is open throughout the year, except for the monsoon season. However, that doesn't mean that you will experience good climatic conditions here for the rest of the year.
So, here is a detailed break down of everything that you can expect in Bir Billing in different seasons.
Summer Season
Starting from the month of March till the end of June or mid-July, you have the Summer season in Bir Billing which is a good time for long flights.
However, due to strong winds and occasional storms, paragliding in Bir Billing is not certain at this time. It can also get occasionally canceled due to bad weather. But if you have a couple of days at your hand then it shouldn't be an issue really.
Monsoon Season
From mid-July till mid-September or sometime later, Bir Billing experiences the monsoon season. During this time period, Paragliding is shut down in Bir Billing.
There is no exact date as to when the Paragliding will shut down or restart for the year. It majorly depends on the rainfall that year. If you have any doubts though, you can always call up Zostel Bir to ask about paragliding season.
There are several Paragliding companies as well to confirm if Paragliding is open yet or not.
Winter Season
In all honesty, winter time is the best time for Paragliding in Bir Billing. During this time, you have clear skies and good air current.
This is an ideal time for both Tandem Paragliding and Solo Flying in Bir Billing. And you might also witness people training on the ground who are taking the Paragliding courses.
Winter months start from October and last till the end of February, making October-November the ideal time for Paragliding. Paragliding in Bir Billing is open in the months of December, January, and February as well. But you would need to trek 1-2 km in the snow to reach the Take off Site.
But the view in the winter months is completely worth the effort.
Is Paragliding Safe in Bir Billing?
As is the case with most adventure sports, you can never be too careful while Paragliding. All the pilots are licensed and have practiced this for numerous hours before being made your Tandem Flying pilots. However, sometimes the climatic conditions or some accidental damage can often cause problems when you are flying.
The important thing is to keep calm and let the pilot do his job. Avoid panicking as it can make it difficult for the pilot to land you both safely on the ground. Also, remember, if something happens to your paraglider, they always have a reserve for such occasions. So, there is absolutely nothing to worry about.
Just know that all these pilots are highly trained. They routinely make checks before letting anyone go flying. So, it is as safe as it can be to do Paragliding in Bir Billing.
Things to Keep in Mind While Paragliding in Bir Billing
Here are a few things to keep in mind while Paragliding in Bir Billing for a safe and fun experience.
1. Don't sit down while running for Take Off
A lot of people make this mistake of sitting before they have run off the edge of the mountain. As a result, accidents happen and people get injured.
So, make sure that when you are about to take off, you don't stop running and sit down. This is because it causes an imbalance and the pilot can end up hurting himself and you.
Just run for 30 seconds and before you know it, you will be flying.
2. Keep Running until you are in the Air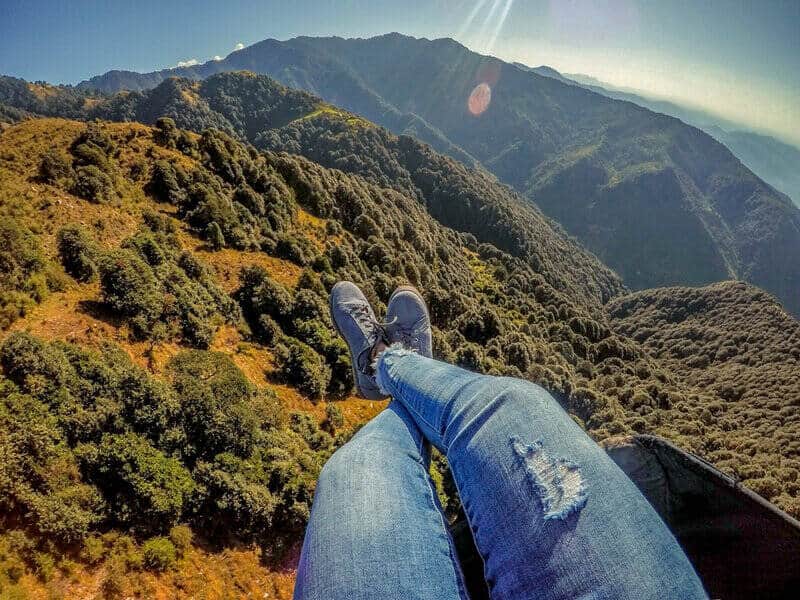 For a smooth take off, it is important that you keep running till your legs don't touch the ground anymore. Trust me, it barely takes you 5 steps before you are already flying into thin air.
3. Don't Lean Forward in Your Seat Too Much
While it is okay to be curious and want to see around, don't lean forward too much. This can make it difficult for your pilot to maneuver the glider and can pose a lot of risk to your life as well.
So, just sit back and relax and enjoy the ride in the sky.
4. Wear Something Warm for Early Morning Flights
If you are planning to fly during the Winter months, make sure that you dress properly. This will ensure that you won't feel cold up in the air as it can become quite cold during winters, especially during morning hours.
Wear something warm to keep yourself snug in the sky. Try to cover up as much of your body as you can if you don't want to shiver while paragliding in Bir Billing.
5. Avoid Eating Something Heavy Before the Flight
If you suffer from vertigo or motion sickness then it is advisable to not eat anything before the flight. While the flying isn't scary, your nerves could end up making you barf if you had a heavy breakfast just 30 – 45 minutes before the flight.
6. Don't Panic When You are Paragliding
The most important thing to remember is to not panic if you feel turbulence while flying. You are flying with a highly trained pilot so let them do their job.
Your panicking won't help the situation at all. Just relax and calm yourself down while your pilot does his job.
7. Relax and Enjoy the View
Also, don't forget to enjoy yourself while flying. I know that flying for the first time can be slightly nerve-racking but once you are in the air, you will see that there is nothing to worry about. It feels just so peaceful and amazing and the views from the top are too good to be true.
I was slightly nervous before taking off but once my feet hit off the ground, I felt calm and zen. And trust me, it was the most amazing feeling in the world to see the mountains from up so high.
8. Always Listen To Your Pilot's Instructions
Lastly, pay attention to what your pilot is telling you. If he tells you to sit straight or not put too much weight on one side then listen to him.
They are highly trained pilots and know how to manage the glider well. So, if he is saying something to you, it will be for a good reason.
Honestly, I had a blast and was nervous for just 5 seconds before taking off. But once I was in the air, I didn't feel scared at all and actually loved the feeling of gliding. So, do give it a try at least once!
If you have a couple of days, then you can also head for the Rajgundha Trek from Billing Site.
Paragliding In Bir Billing: Live The Fantasy Of Flying In 2022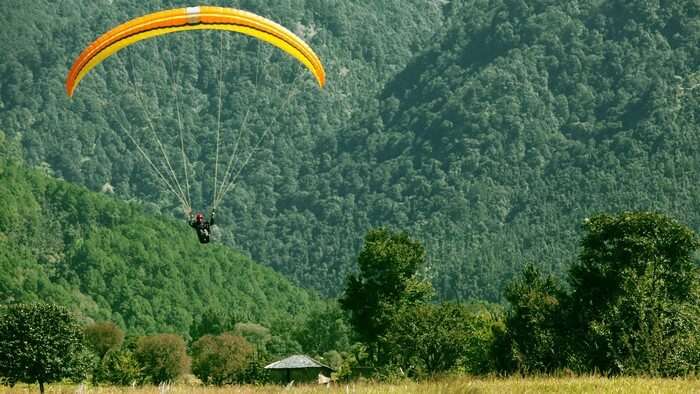 For years, paragliding in India had not been a popular choice. However, the recent years have seen a tremendous surge in the paragliding opportunities and people looking for this wonderful adventure sport that allows humans to live their most longing fantasy of flying.
Bir Billing, among other paragliding spots in India, is a small village in Himachal Pradesh – famed worldwide – for hosting the first ever world cup of paragliding. After bringing exclusive enchiridions on rafting in Manali and Rishikesh, it becomes only fair to help you with essentials of paragliding in Bir Billing.
Table Of Content
So, What Exactly Is Paragliding?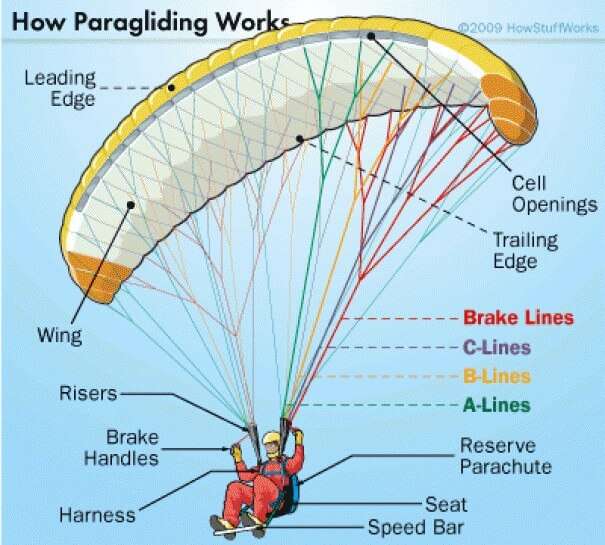 If you are acquainted with the term gliding, paragliding is just about adding wings to your jump. It is a glide that uses an inflated wing (nylon canopy) of an aerofoil shape–just like any other pair of wings. Paragliders use highly portable aircrafts which can be folded enough to be carried in a rucksack.
One of the cheapest and most convenient flying styles, paragliding relies upon the pressure difference created by air currents to stay aloft. Usually, a flier takes off from the top of a hill. However, at times, a winch is used to tow a flier into the air– as sailplanes do. The flight is supremely controlled, extremely adventurous and completely safe provided one follows the safety guidelines.
Why Go For Paragliding In Bir Billing?
So for starters, Bir Billing has hosted the first ever World Cup of paragliding in world. The Bir Billing paragliding height, along with the climate of Bir Billing are the most suitable for any air borne gliding sport. Here are the top reasons why Bir Billing paragliding is among the best paragliding spots in world:
1. Best Takeoff And Landing Sites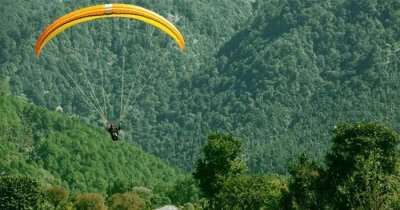 To take off you need extremely smooth winds. The takeoff site here has got incredibly smooth and favorable winds for a perfect and easy takeoff. Landing requires a zone with minimum threats of accidents and maximum possibilities of quick help. The landing sites for paragliding in Bir Billing have all such amenities.
2. Suitable Air Currents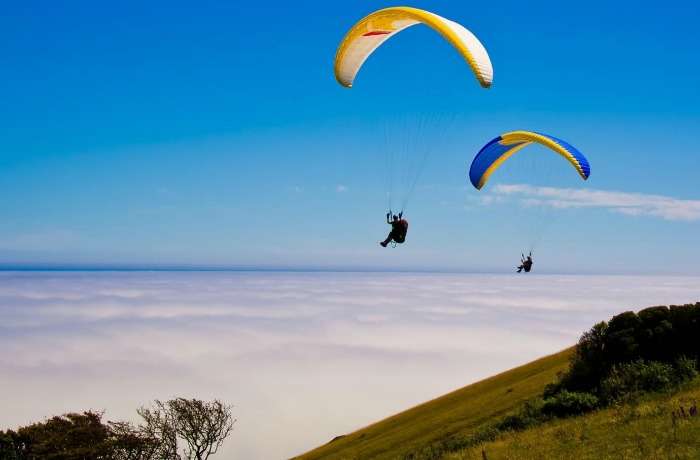 Bir Billing is blessed with the best of the climatic conditions for paragliding. At 6 to 12 m per second of thermals in May-June, a flyer gets perfect uplift to fly up to 5000 m. Even the springs get thermals of 4-8 metres per second. Bir Billing gets an average thermal of 5 m per second — no doubt it is one of the best places for paragliding in the world.
3. Ideal Cloud Base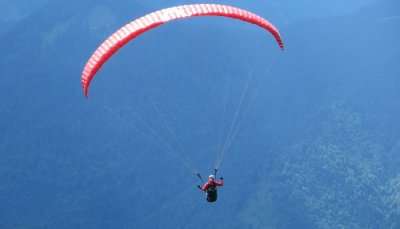 Cloud base simply means the base of the cloud, and is measured in metres/feet above sea level. If the valleys have a higher cloud base, one can gain more heights. Billing has 4000-6000 metres of cloud base and one can guess why paragliding here is one of the best and easy adventures.
Best Time For Paragliding In Bir Billing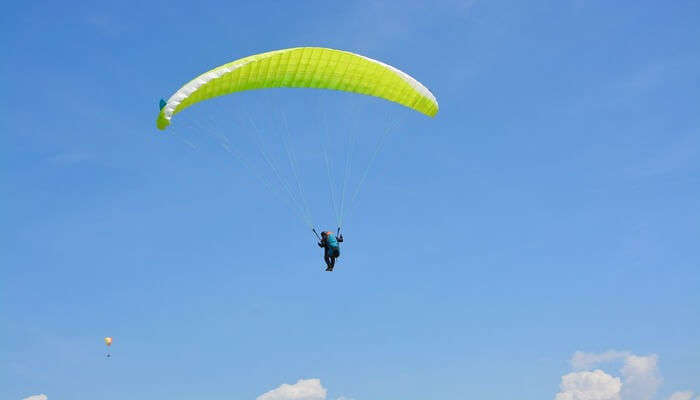 Looking for the best time for paragliding in Bir Billing? If you are wondering about Bir Billing paragliding season, then let us tell you that it can be visited all through the year, March to May and October – November are best for paragliding due to better thermals.
Best Paragliding Operators And Other Options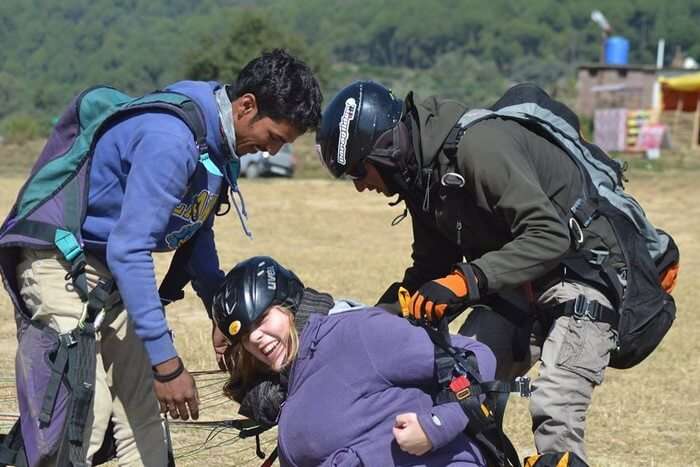 Popularity, along with extremely suitable conditions for paragliding, has actually opened up the space for wide range of opportunities. Different forms of paragliding are practiced, offered and enjoyed by the locals, visitors and adventure enthusiasts. From tandem (pilot operated and guided) to solo (professional) paraglides to hand gliders and parasailers are available. These operators also run various courses and provide exclusive training that spans over months. Some of the famous operators which run paragliding and other adventure programs are Travel Bir Billing, Bir Billing Paragliding, and Bir Billing.com.
How Safe Is Bir Billing For Paragliding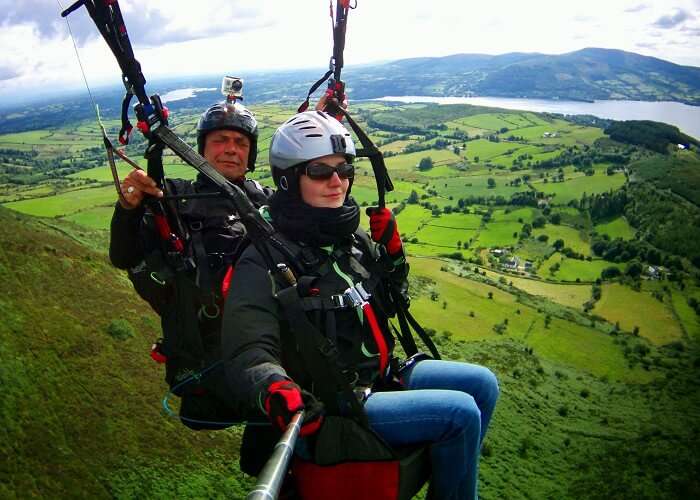 Adventurous beyond imagination, paragliding is guaranteed thrill. However, it can be a little dangerous at times if things go haywire. Weather conditions, landing and takeoff sites, and extremely experienced pilots ensure that paragliding in Bir Billing is met with all safety and convenience standards. Here are a few pointers, you must take care of:
Be mentally prepared – stay calm and do not get overwhelmingly excited.
Do not attempt a flight if you have not learnt it. Go for tandem flights in that case.
Follow all safety instructions properly, specially the ones instructed by your pilot.
Do not over eat or drink before your flight; wear light clothes.
There is no age limit as such but kids below 18 are not allowed to fly without parents. You must be within the weight limit of 120 kg.
Things To Do In Bir Billing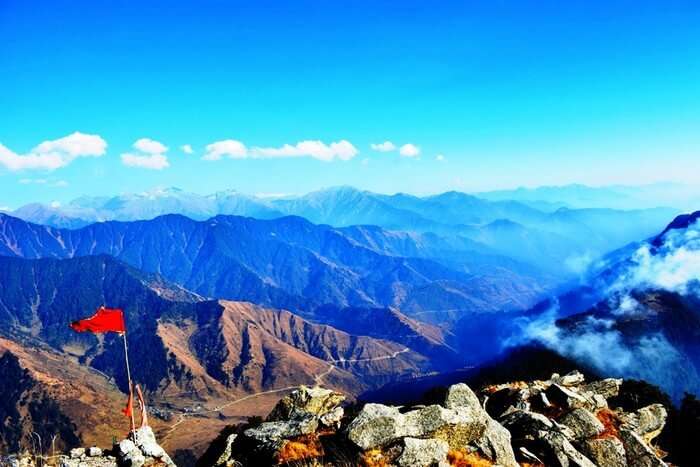 Bir Billing is a package — a complete package of adventure and unwinding sojourns. It has got numerous short treks to climb and hike, monasteries to see and places to explore. Here is a list of things to do and places to visit in Bir Billing:
Trek to Raj Gundha village – semi-tribal living of the villagers is must-see.
Hanumangarh day hike to the top of valley (11500 feet)
Mountain biking
Palpung Sherabling Monastery, Baijnath
Mukut Nath Temple at Sansal, 8 km from Bir – See the first planted Tulsi here
9th century Baijnath Temple (12 km from Bir)
Tatani hot water spring (28 km of drive and 6 km of trek from Bir)
Tribal Bara Bhangal valley trek (8 Days to Chamba valley from Bir)
Trout fishing, trekking, and a leisure stay at Barot Valley
Palampur, for the tea estates gardens (29 km from Bir)
Where To Stay In Bir Billing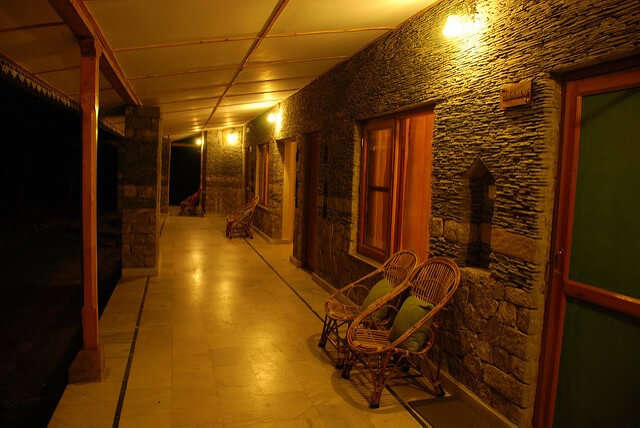 Most of the times, paragliding operators arrange for the stay. However, if you are going on your own, here is a list of some good stay options in and around Bir Billing:
Colonel's Resort: Spacious, well-maintained, and has rooms and cottages with built-in fireplace to rent
Tariff: INR 1,250 onwards
Website
Bhawani Guest House: 9 comfortable rooms with attached bathrooms
Tariff: INR 300-700 for double rooms
Email: bgh.bir@gmail.com
Phone: 1894268025, 98574-60215, 94180-15525
Dharmalaya Institute: Family homestays with private rooms and long-term rentals.
Website
Chokling Guesthouse: Near Chokling Monastery, 16 rooms with attached bathrooms and solar-heated showers
Tariff: INR 250 onwards
Contact: 8894232589, 88941-12325
Tips For Paragliding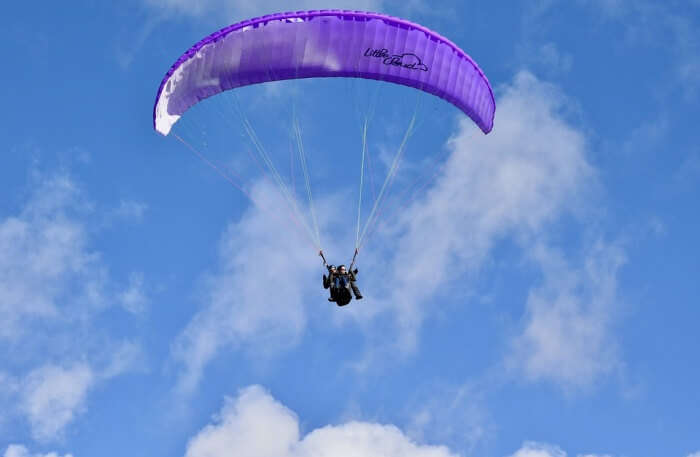 The following are some paragliding safety tips and everything you need to know about this adventurous sport.
1. Paragliding preparation is the key. Know your area well and the accurate weather forecast before your paragliding flight
2. Don't learn paragliding techniques the wrong way
3. Discover the right equipment for you
4. Avoid overspending money on your paragliding gear
Do's And Don't For Paragliding In Bir Billing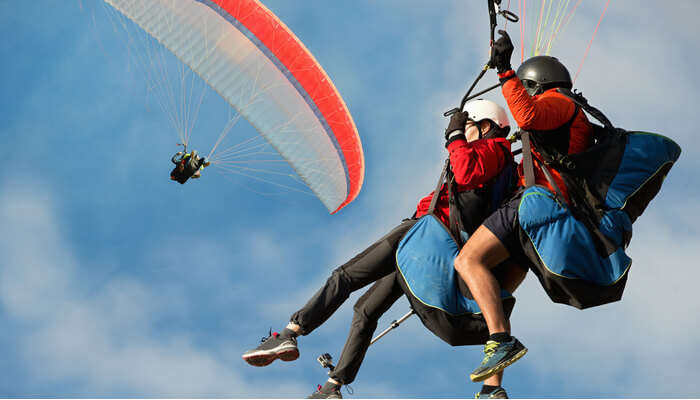 The following are the important do's and don't you must surely know before heading for your paragliding session:
Do check weather before heading for your excursion
Don't forget to carefully check all your gears and protections
Don't Panic and stay calm
Don't take heavy meals before going for a paragliding session
Do listen to your instructor and follow it
Don't hesitate and there is always a first time
How To Reach Bir Billing?
Read the space below to know how to go to Bir Billing.
Different Routes To Bir Billing:
Chandigarh – Una – Jawalaji – Kangra – Palampur – Bir -Billing (310 km)
Chandigarh – Bilaspur – Mandi – Jogindernagar – Bir-Billing (275 km)
Manali – Mandi – Jogindernagar – Bir-Billing (180 km)
Dharamshala – Palampur – Bir-Billing (70 km)
Pathankot – Palampur – Bir-Billing (140 km)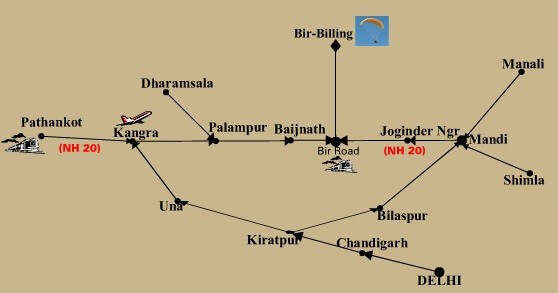 By Bus
Baijnath is the nearest bus stand and it is 12 km from Bir. Buses ply daily from Delhi and Chandigarh.
By Train
Nearest railhead is at Pathankot, almost 100 km from Bir. There are regular trains from Delhi and other major cities.
And just before we wrap up, here is all you need to know about your expenditure for Paragliding in Bir Billing.
Bir Billing paragliding cost varies according to the type of flying. A normal tandem flying costs INR 1,500 onwards that allows you to fly for some 15 to 20 minutes. The operators often combine paragliding with trekking and camping options and hence the packages start from INR 5,500 onwards. Also, the courses which may last up to 9 days, are priced at INR 9,900 onwards.
That's it from our side. Go, jump, glide, paraglide and soar through the skies — for the man is meant to fly high. Plan a trip to Bir Billing with TravelTriangle and do let us know if you have any specific queries. Don't forget to experience paragliding in Bir Billing on your next visit to this scenic place!
Disclaimer: TravelTriangle claims no credit for images featured on our blog site unless otherwise noted. All visual content is copyrighted to its respectful owners. We try to link back to original sources whenever possible. If you own the rights to any of the images, and do not wish them to appear on TravelTriangle, please contact us and they will be promptly removed. We believe in providing proper attribution to the original author, artist or photographer.
Please Note: Any information published by TravelTriangle in any form of content is not intended to be a substitute for any kind of medical advice, and one must not take any action before consulting a professional medical expert of their own choice.
Frequently Asked Questions About Paragliding In Bir Billing
Is Bir Billing Paragliding Open in December?
Yes, Bir Billing is open for paragliding in December.
What is the cost of paragliding in Bir Billing?
The average cost of paragliding in Bir Billing is INR 2500.
Is paragliding safe in Bir Billing?
Bir Billing is one of the best destinations for paragliding in the world.
When should I visit Bir Billing?
Although it can be visited all through the year, March to May and October – November are best for paragliding.
Is there any weight limit for paragliding?
The weight limit depends on the paraglider and usually, the paragliders have a limit of 120 kgs.
Can you paraglide in the rain?
No, it isn't advised to paraglide in rain, and one should totally avoid trying it.
Does Bir have snow?
No Bir doesn't have snow as it on a lower altitude but one can visit Billing to enjoy a snowfall which is at a higher altitude.
How can I go to Bir Billing from Delhi?
To reach Bir Billing one can take a bus from Majnu ka Tilla to Dharmshala and then hire a taxi or a local bus till Bir Billing.
The Paragliding Experience In Bir Billing
Of the numerous ways in which you could get high in Himachal Pradesh, experiencing paragliding in Bir is hands down the most thrilling way. We can't recommend this experience enough to anyone who is looking for an adrenaline rush. The village which has a reputation for attracting adventure lovers from across the globe is nestled away in the Joginder Nagar Valley.
Just about 28 km away is another mountain hamlet called Billing. At Bir-Billing, the fun begins at a height of about 2,300 meters amidst a stunning background. Here's all you need to know about experiencing a paragliding flight in Bir Billing.
Who All Can Experience Paragliding In Bir Billing?
There are not a lot of restrictions when it comes to experiencing the activity. But understand that the paragliding weight limit in Bir Billing is between 30 to 90 kg. If you weigh between 90-115 kg, you'll be charged an additional INR 500. However, a decision will be taken at the time of flight if the conditions are suitable for them to let you take flight.
There's also an age limit for the activity so if you're below 18 years of age, there's not a lot for you on this page. Psych! You actually can still go for the paragliding activity but you'll have to do it with your parents. Then again, it should be under the weight limit. But apart from these factors, anybody can do the activity, regardless of whether they're first-timers or experts.
Is Paragliding In Bir Billing Safe?
The short answer is YES! Now for the longer one: Paragliding in Bir Billing is led by Arvind Paul, who is the Chief Flying Instructor. He's not only an experienced and licensed pilot but also registered with Himachal Tourism. You'll definitely have nothing to worry about because you'll be in the safe hands of India's one of the most experienced and reputed pilots.
But that's not all, the team also ensures that the equipment is well maintained and checked from time to time. In fact, after about 200 hours of flying, the paragliding gear is also replaced with new ones to maintain the safety standards. Another fun fact for you to keep in mind is that Bir Billing is actually considered the safest take-off site for paragliding in the entire world.
Mr. Arvind's entire team has experienced and licensed pilots who are well-versed with factors such as wind conditions, weather conditions, airspeed, and everything else. They're even trained from time to time and they always perform safety drills before each paragliding flight. The best part is that they're a fun and likable bunch so you'll definitely feel comfortable during tandem paragliding.
Can You Go Solo Paragliding?
If you're a licensed pilot and have your own gear, you can definitely do it on your own. You need to complete all the courses and also train for about 12-15 days before you can get proper certification. The paragliding courses are divided into three parts which are P1, P2, and P3, with a total duration of about 15-20 days to complete all of them.
The P1 and P2 are the basic level courses for flying solo, which involves mastering the ground training before you get to perform flight training. In this course, you get to learn stuff like how to stabilize the wing, how to take off, make turns, and land. You even get to learn inflation and canopy handling techniques. The course takes about 6-8 days to be completed.
Anybody who has completed the first two can also take the advanced level P3 course. This is where you get to learn the more advanced skill sets like 360 degree turns, top landings, soaring flights, and advanced launch techniques, amongst other things. It will take you 5-7 days to complete this course. Once you're a trained pilot, you're all set to go solo paragliding anywhere in India.
What's The Best Time To Go Paragliding In Bir Billing?
This is the best part. It's not just one or two months across the year where you can go paragliding. Apart from monsoon seasons, the activity is accessible all year round. But again, the climatic conditions and thermals differ. So due to factors like these, it may or may not be available during certain months.
However, October till mid-December is the best time to experience the activity. You get to enjoy clear skies and witness the magical Dhauladhar Ranges. This is when you get extremely smooth winds that are warm and the air currents are pretty favorable. But even the winter months of January and February are great, especially with gorgeous views of snow-capped mountains all around.
Summer season, i.e. the months from March till June is usually considered the second-best season for paragliding here. The thermal you get during this period is phenomenal, so it's also a great time to enjoy a longer paragliding session. However, you have to keep one thing in mind. The weather does tend to get bad sometimes, so paragliding flights can be canceled as it's unsafe to fly.
What Makes Paragliding In Bir Billing Special?
To begin with, you could keep gliding here for hundreds of kilometers. That's how amazing the skies here are for the activity. Also, the first-ever Paragliding World Cup which was held in Asia in 2015 was hosted in Bir Billing. The place is also known for its great cloud base, which means that the clouds here are higher. And that's great to fly high or flying in general.
Apart from that, Bir Billing has a reputation for having great thermal and air currents. In fact, it's considered one of the best in the world. And then, the cherry on the icing is that the mountains here can rise as high as 6,000 meters, making the place all the more fantastic during winters.
We can keep talking about how amazing the view here is or how fun the activity is. But it won't necessarily do justice to it all. Paragliding in Bir Billing is a once-in-a-lifetime experience that lets you see life from a whole different perspective. Quite literally, actually. So we highly recommend that you visit Bir Billing and take to the skies!
What Is The Cost Of Paragliding In Bir Billing?
A tandem paragliding tour cost in Bir Billing can cost you anywhere from INR 1,600-2,500. The price may also include an action camera that you can use for selfies or videos before reaching the landing site in Bir!
Is Paragliding Safe In Bir Billing?
While taking to the skies can be an overwhelming experience for some, Bir Billing is considered among the safest places for paragliding. Don't forget to dress appropriately for this adventure: wear comfortable shoes, long-sleeved shirts and pants. And of course, you'll be on tandem flights with professionals. Just follow their safety instructions and you'll be fine!
How Do I Book Paragliding In Bir Billing?
You can visit the websites of the many paragliding clubs in Bir Billing to book your slots. Or you could book offline at the site by providing all the necessary details.
Is There Snowfall In Bir Billing?
Of course! Bir Billing is about 1,500 meters above sea level, and the area does experience heavy snowfall in the winter months.
How Long Can A Paraglider Stay In The Air?
If the weather conditions are perfect, a paraglider can stay up in the air for as long as three hours! Generally speaking, a paragliding session lasts between 15 minutes to one hour.
What Is The Height Of Bir Billing?
Bir Billing is at an altitude of 1,525 meters (about 5,000 feet) above sea level.
How Can I Go To Bir Billing From Delhi?
Kangra is the nearest bus stand to Bir (about 50 km away), which is connected to Delhi. You then take a local bus to Bir. If you're traveling by train, Pathankot Junction (140 km away), is the nearest major railway station.
Considering how not-so-well-connected Bir Billing is, we recommend you book a cab directly from Delhi to Bir Billing. The journey is about 516 km long and will take you about 10 hours.
Why Is Palampur Famous?
Palampur in Himachal Pradesh is best known for its verdant tea estates surrounded by alpine forests with trekking trails, making for a perfect place for those seeking a leisurely and adventurous holiday.
How Far Is Bir Billing From Dharamshala?
Bir Billing is about 67 km away from Dharamshala. The trip would take you about 2 hours.
Is Paragliding Safe In India?
Being an adventure sport, paragliding has its share of risks. But generally speaking, paragliding in India is as safe as it is around the world.
Is Bir Billing Paragliding Open?
Apart from the monsoon months of July and August, you can enjoy paragliding in Bir Billing the rest of the year!
Source https://meanderwander.com/bir-billing-paragliding/
Source https://traveltriangle.com/blog/paragliding-in-bir-billing/
Source https://unstumbled.com/paragliding-in-bir-billing/