Thermalling techniques: How to thermal your paraglider better
Welcome back to our blog paragliding lovers! Today, at Overfly Tenerife we want to talk about the best thermalling techniques and how to thermal your paraglider better. We will explain the following thermalling techniques in order to assist instructors, coaches, and students as a training aid in the development of good soaring flying skills.
Instructors and Coaches should be familiar with the concepts and be competent with these thermalling techniques before teaching them in practical flight training. Also, students should understand the concepts before putting them into practice during their training or an in-flight demonstration.
Furthermore, if you are interested in learning more about paragliding, we strongly recommend you to visit our blog and read our posts. For instance:
Off we go, adventurers!
Our 6 favourite thermalling techniques
Finding the best lift in a thermal is one of the most vital skills in paragliding flying. We could say that in terms of paragliding competition, half of the competition flying is about ascending the fastest, and just the other half is about gliding. The first thing that you have to bear in mind is that thermal flying is not easy, due to the lift is invisible and there is not an easy way of knowing where to find the best core.
Down below we will explain two different thermalling techniques that you must know in order to improve your thermal flight.
The count and turn technique
Fly into the lift, count for about 4 seconds and start a 360 turn. This is a basic thermalling technique, so it is one of the greatest ways to start your thermal paragliding career. Moreover, it is always useful in strong narrow cores.

Shifting Circles Technique
You must get centred on the best lift by building on the thermalling technique that we have mentioned previously. If you perceive that half of your 360 turn is in a poorer lift, you shift the 360 turn towards the better lift. As you turn back into the stronger lift, straighten up for one or two seconds and restart the 360 turns.
The classic thermalling technique
When you approach a strong thermal, you can feel how it absorbs you. What you are actually feeling is the air flowing towards the thermal. If you are flying into a headwind, then it is suddenly easier to penetrate into the wind. However, if you are going downwind, your groundspeed will increase as the thermal absorbs you.
This absorption only happens if you are flying in really strong winds and strong thermals, but it happens before you actually enter any lift. It is a sign that means it is going to be a good thermal.
When you enter the lift, the variometer starts to beep. Then, you will have to be careful and pay attention to the feedback you get through your harness from the air as the wing rides the thermal. You will have to turn one way or another so, when you hear the beeps of the variometer for the first time, you need to decide which way you are turning to.
If you feel that there is more lifting under one side of the glider and you feel how that side of the harness lifts with pressure building in the brake line. Consequently, the centre of the thermal will be off that way too.
The best way to thermal is to turn around the core where the lift is strongest. Regularly, when you enter a thermal, the variometer indicates a weak lift. Don't turn right away — what you have to do is feel relaxed, try to concentrate on visualising the shape of the thermal, and make your first turn where you guess the core is located.
As you fly towards the core, the lift gets stronger at times, so the variometer sings out. Before turning, you have to wait until you have flown past the place where the lift is the strongest. In a strong core of 4 metres per second plus two seconds past the core brings you back to circle around it.
Remember to pay attention to your paraglider wing in order to decide how firmly you have to turn. If you notice that the pressure is uniform, you can allow yourself to draw a large circle. Nevertheless, if it feels punchy and it rips up one half of the wing, you can crank it up.
The step climb technique
One of the best ways for gaining height whilst staying over a major trigger such as ridge is step climbing, even when the wind is blowing you away. It is a great thermalling technique for getting high in readiness for a big into wind transition.
The original step climb technique involves drifting for a few 360 turn before making a longer into wind glide to hopefully connect with the next thermal pulse from your chosen trigger. In this technique, you have to remember to take big steps when there is light wind and small steps when there is a strong wind.
The reversal turn thermalling technique
There is another useful technique that we sometimes use. When you enter a thermal and you are not sure as to which way to turn, it often means that you are exactly in the centre of the core. It doesn't matter if you do a left or a right 360 turn — either way you are going to fall out of the side, especially if it is not a big thermal.
Hence, what you have to do is making a quarter turn to the left as you enter the core. Then, reverse the turn, leaning hard right to immediately make a right hand 360 turn. The quarter turn will enable you to alter course just before the core, so your first 360 turn can be better centred on the core.

The grim determination thermalling technique
If you decide trying this fallback technique, you shouldn't do it in broken thermals. In that kind of thermals, you can't do a 360 turn in lift without falling out. Probably, the most important element is that you turn firmly on the best lumps of lift, even if it is just a quarter of a turn. After straighten up in the fall, you will have to turn again in the lift. Remember to evaluate constantly your climb using your altimeter.
We hope this information has been useful in order to help you improving your paragliding thermalling techniques. Nevertheless, if you are not really interested in practice this aerial sport by yourself and you prefer to enjoy a marvellous tandem paragliding flight, we strongly recommend you to visit us in Costa Adeje. If you have any doubt or if you need more information, feel free to contact us. Overfly waits for you in the south of Tenerife!
We want to fly with you; we want to be your wings.
Best Time To Fly
What is the best time to fly your paraglider in Tenerife?
One of the most important things to bear in mind when you are going to practice paragliding is the best time to fly your paraglider. Of course, it is going to depend on factors like the place where you are practicing this sport, the time of the year and the time of the day.
If you plan to come with your paraglider and spend an excellent vacation flying on the island of Tenerife, you have to consider some things. Being an island bathed by the trade winds, the weather behaves differently from other places where you may be used to visiting to make your paragliding flights.
So now we are going to talk about what is the best time to fly your glider in Tenerife.
When is the best time of the year to fly your paragliding in Tenerife?
Weather conditions in Tenerife allow people to practice paragliding practically during the whole year, although expert pilots consider that the best time to fly is during the months from October to May — so we could say that the seasons of autumn, winter and spring are the best time of the year to fly your paraglider in Tenerife.
Some of the landing areas, especially those that involve beaches, are only available during the winter months. So, if you want to assure your descend from the highs to the coast, you must make your paragliding flight during the winter season. Nevertheless, there are some other landing areas which can be used, but you must be careful with the people at the beach!
Furthermore, you should always bear in mind that weather may change from one day to another, so we strongly recommend you to watch out the weather conditions for each day — both for the landing area and for the take-off area. The ones who can give you the best advice in terms of weather conditions are the experts of the Canary Federation of Aerial Sports (FECDA). You can visit their web page and contact them through the email fecda@fecda.org or by a phone call.
When is the best time of the day to fly your paragliding in Tenerife?
Generally, any time of the day is a good time to fly. Nevertheless, we recommend starting in the morning.
The best time of the day to fly during autumn and winter would be between 10:30 am. and 17:00 pm. Due to at these hours you will find the best weather conditions and the best winds for flying at Tenerife. Later its more calm, so there are fewer possibilities to get higher.
However, during the spring and summer seasons, the best time of the day to fly is typically from 9 am. to 7 pm., sometimes even later!
We hope that this information about the best time to fly your paraglider in Tenerife has been useful. You can also check our blog post: The best paragliding sites in Tenerife, there you can find out everything you need to know before starting your trip. Remember that if you have any doubt or if you want some more information you can contact us anytime!
Paragliding flight company located in Costa Adeje, Tenerife, with more than 30 years of experience
Best Companies In Colorado
We hand-curated a list of the best companies to work in Colorado using data on salaries, company financial health, and employee diversity. You can also search for the best companies to work for in the state and cities you want.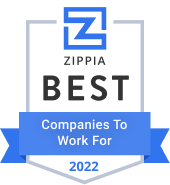 1. WOW! Internet
Zippia Score 4.9
WOW! is proud to serve a number of communities in the Midwest and Southeast. They started out in 1996 delivering cable TV service in Illinois, Michigan, Ohio and Indiana, and have since added the services that their customers need. Today they offer digital cable, HDTV, DVRs, high-speed Internet, and local and long-distance phone service. In 2012, WOW! acquired Knology, Inc. and began serving customers in Tennessee, Alabama, Georgia, South Carolina, Florida, Kansas, South Dakota, Minnesota and Iowa. They continue to listen to their customers and have plans to offer more exciting services in the future. WOW! is privately owned by Avista Capital Partners. With corporate offices in Denver, WOW! has assembled a diverse and experienced management team. This team and all WOW! employees share a passion for doing things right and delighting their customers with friendly, quality service and affordable prices. Together, they are focused on building a culture at WOW! that is founded on five core values. These values are at the heart of what drives them to do their best for all of their customers.
Learn More About WOW! Internet:
WOW! Internet Salaries
2. CSG
Zippia Score 4.9
CSG Systems International, Inc. (NASDAQ: CSGS) is a market-leading business support solutions and services company serving the majority of the top 100 global communications service providers, including leaders in fixed, mobile and next-generation networks such as AT&T, Comcast, DISH Network, France Telecom, Orange, T-Mobile, Telefonica, Time Warner Cable, Vodafone, Vivo and Verizon. With over 25 years of experience and expertise in voice, video, data and content services, CSG International offers a broad portfolio of licensed and Software-as-a-Service (SaaS)-based products and solutions that help clients compete more effectively, improve business operations and deliver a more impactful customer experience across a variety of touch points.
Learn More About CSG:
CSG Salaries
CSG Jobs
3. Arrow Electronics
Zippia Score 4.9
Arrow Electronics distributes a range of electronic components and enterprise computing products, services, and solutions to industrial and commercial users worldwide. The company operates in two segments, Global Components and Global Enterprise Computing Solutions. The Global Components segment offers semiconductor products and related services. It provides passive, electromechanical, and interconnect products comprising capacitors, resistors, potentiometers, power supplies, relays, switches, and connectors, as well as computing, memory, and other products. The Global Enterprise Computing Solutions segment offers enterprise and midrange computing products, services, and solutions to value-added resellers. It also offers access infrastructure, security, and virtualization software solutions, as well as midrange servers, storage, and software solutions. In addition, the company provides materials planning, design services, programming and assembly services, inventory management, and a suite of online supply chain tools. Its customers include the manufacturers of consumer and industrial equipment, telecommunication products, automotive and transportation, aerospace and defense, scientific and medical devices, and computer and office products. Arrow Electronics serves as a supply channel partner for approximately 900 suppliers and 125,000 original equipment manufacturers, contract manufacturers, and commercial customers. The company was founded in 1935 and is based in Melville, New York.
The tremendous amount of growth in the company as well as personally.
Learn More About Arrow Electronics:
Arrow Electronics Reviews
Arrow Electronics Salaries
Arrow Electronics Jobs
4. Valdez International
Zippia Score 4.9
20 Years of Excellence in IT solutions & services Find out Why integrity / quality / teamwork Leading Customer-Focused Transformations Valdez International Corporation (Valdez) delivers enterprise IT solutions and services supporting the critical missi.
Learn More About Valdez International:
Valdez International Salaries
Valdez International Jobs
5. Suncor Energy
Zippia Score 4.9
Suncor pioneered commercial development of Canada's Athabasca oil sands – one of the world's largest petroleum resource basins. Since then, Suncor has grown to become a globally-competitive, Canadian-based integrated energy company with a balanced portfolio of high quality assets, a strong balance sheet and significant growth prospects.
Learn More About Suncor Energy:
Suncor Energy Salaries
Suncor Energy Jobs
6. Antero Resources
Zippia Score 4.9
Antero Resources is an independent exploration and production company. They are engaged in the exploitation, development and acquisition of natural gas, NGLs and oil properties. They hold over 484,000 net acres in the southwestern core of the Marcellus Shale and over 137,000 net acres in the core of the Utica Shale.
I get to work hands on. I stay busy all day and don't really have anyone telling me what to do. It's fabrication work and I like that stuff.
Learn More About Antero Resources:
Antero Resources Reviews
Antero Resources Salaries
Antero Resources Jobs
7. Newmont
Zippia Score 4.9
Newmont, based in Greenwood Village, Colorado, United States, is the world's largest gold mining company.
Learn More About Newmont:
Newmont Salaries
Newmont Jobs
8. NICE Systems
Zippia Score 4.9
NICE Ltd. is an Israel-based company, specialising in telephone voice recording, data security, and surveillance, as well as systems that analyse this recorded data.
Learn More About NICE Systems:
NICE Systems Salaries
NICE Systems Jobs
9. Brownstein Hyatt Farber Schreck
Zippia Score 4.9
When the stakes are high and conventional solutions are not enough. When your business, reputation or industry is on the line. Our deep experience, multidisciplinary approach and political connections deliver results. Because today, successful outcomes.
Learn More About Brownstein Hyatt Farber Schreck:
10. Western Area Power Administration
Zippia Score 4.8
Western Area Power Administration was established on Dec. 21, 1977. High gas prices and an emphasis on conservation led Congress to create the Department of Energy, including Western Area Power Administration which is a new agency to sell and deliver hydropower across 15 central and western states.
Learn More About Western Area Power Administration:
Western Area Power Administration Salaries
11. DCP Midstream
Zippia Score 4.8
DCP Midstream is an energy company that connects growing resources to expanding markets. The DCP Midstream enterprise is the largest producer of NGLs and natural gas processing company in the U.S. In fact, they gather and/or process about 12% of their nation's gas supply.
Learn More About DCP Midstream:
DCP Midstream Salaries
DCP Midstream Jobs
12. Ch2M Hill
Zippia Score 4.8
CH2M Hill is a global engineering services company that offers a diverse range of environmental and engineering consulting services in the U.S. and internationally. The company provides consulting, design, construction, and operations services for corporations and federal, state, and local governments. CH2M Hill is based in Englewood, Colorado.
Learn More About Ch2M Hill:
Ch2M Hill Salaries
13. Molycorp Inc
Zippia Score 4.8
Molycorp, Inc. produces and sells rare earths and rare metal materials in the United States and internationally. The company s Resources segment extracts rare earth minerals, including light rare earth concentrates; rare earth oxides (REO), such as lanthanum, cerium, and neodymium-praseodymium; heavy rare earth concentrates, which include europium, gadolinium, terbium, dysprosium, and others; and SorbX and PhosFIX, a line of rare earth-based water treatment products. This segment s products are used in oil refinery catalyst, automotive and emission catalysts, water purification, and energy efficiency lighting applications. Its Chemicals and Oxides segment produces REO, and other custom engineered materials, salts of rare earth elements, zirconium-based engineered materials, and mixed rare earth/zirconium oxides for various applications, such as catalytic converters, computers, television display panels, optical lenses, mobile phones, electronic chips, and others. The company s Magnetic Materials and Alloys segment produces Neo Powders for use in micro and precision motors, sensors, and other applications; and neodymium and samarium magnet alloys, specialty alloy products, and rare earth metals for use in computing, automotive, aerospace, health care, industrial motors, wind power generation, battery technologies, consumer electronics, and home appliance markets. Its Rare Metals segment produces, reclaims, refines, and markets gallium, indium, rhenium, tantalum, and niobium for use in wireless technologies, light-emitting diode, flat panel display, turbine, solar, catalyst, steel additive, and other applications. The company sells its products directly to customers; and through distributors. Molycorp, Inc. was founded in 2010 and is headquartered in Greenwood Village, Colorado.
Learn More About Molycorp Inc:
Molycorp Inc Salaries
14. Janus Henderson U.S.
Zippia Score 4.8
Formed in 2017 from the merger between Janus Capital Group and Henderson Global Investors, they are committed to adding value through active management. For them, active is more than their investment approach, it is the way they translate ideas into action, how they communicate their views and the partnerships they build in order to create the best outcomes for clients.
Learn More About Janus Henderson U.S.:
Janus Henderson U.S. Salaries
Janus Henderson U.S. Jobs
15. United Launch Alliance
Zippia Score 4.8
At United Launch Alliance, they don't just see themselves as your ride to space. They are your partner and are committed to your mission's success. With more than a century of combined heritage, ULA is the nation's most experienced and reliable launch service provider. ULA has successfully delivered more than 120 satellites to orbit.
Source https://overflytenerife.com/thermalling-techniques/
Source https://overflytenerife.com/best-time-to-fly/
Source https://www.zippia.com/company/best-companies-colorado/