The 17 Best Colorado Springs Hiking Trails (For All Levels)
When Michael & I decided to settle down in one spot for a while and give up van life, we chose to make Colorado Springs our home. And one of my absolute favorite things about living here is the amazing Colorado Springs hiking!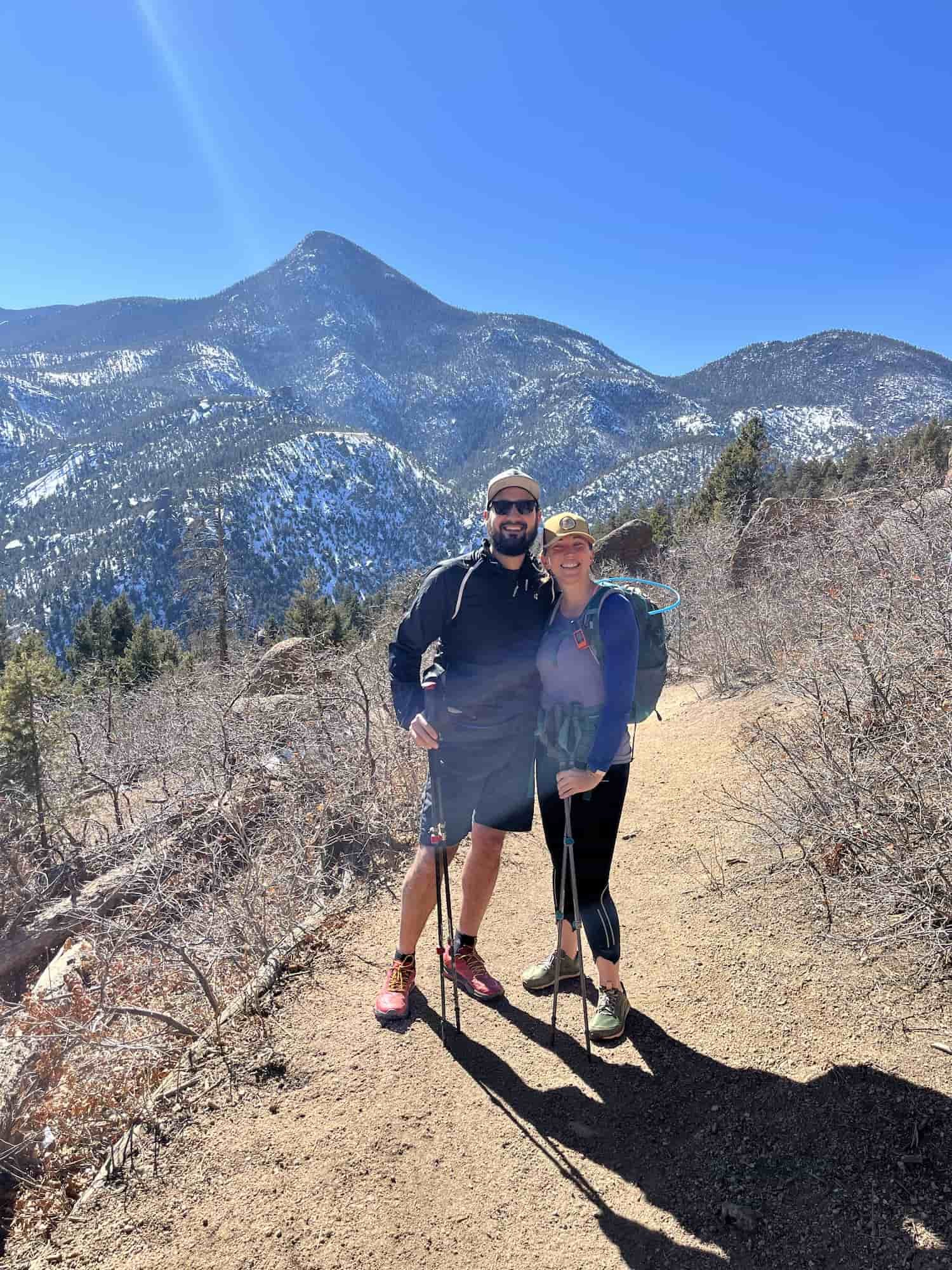 There are trails right outside our front door, and I truly can't get enough of it! From the iconic sandstone formations of Garden of the Gods to the leg & lung-busting workout of the Manitou Incline to the many spectacular waterfall trails, Colorado Springs hiking offers something for everyone.
ABOUT THIS GUIDE TO COLORADO SPRINGS HIKING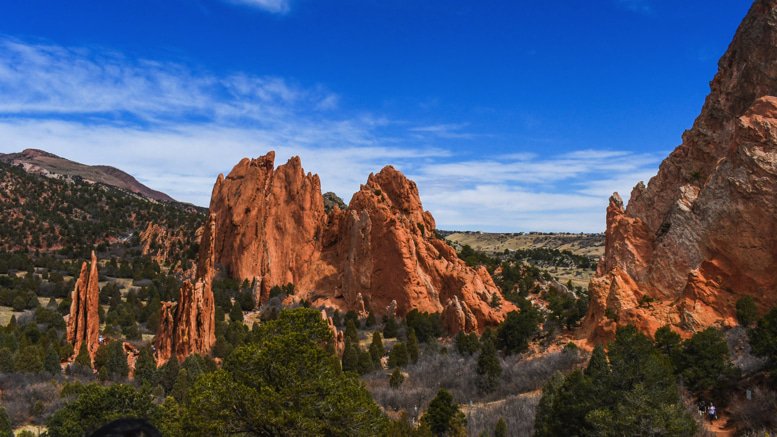 There are so many awesome Colorado Springs hiking trails, so I've split this guide up to help you find the best hikes in Colorado Springs for you. Hiking difficulty is always subjective, but here is how I've generally categorized Colorado Springs trails:
Best Easy Colorado Springs Hiking Trails – If a trail is less than 4 miles OR under 500 feet of total elevation gain, the hike is rated as "easy."
Best Moderate Colorado Springs Hiking Trails – If the trail is within the 4-8 mile range OR between 500-1750 feet of total elevation gain, the hike is rated as "moderate."
Best Difficult Colorado Springs Hiking Trails – If a trail is over 9 miles long OR over 1,800 feet of total elevation gain, the hike is rated as "difficult."
I have done a lot of these trails during my short time so far in Colorado Springs (including several trips up the Manitou Incline!) and some of the others are high on my to-hike list!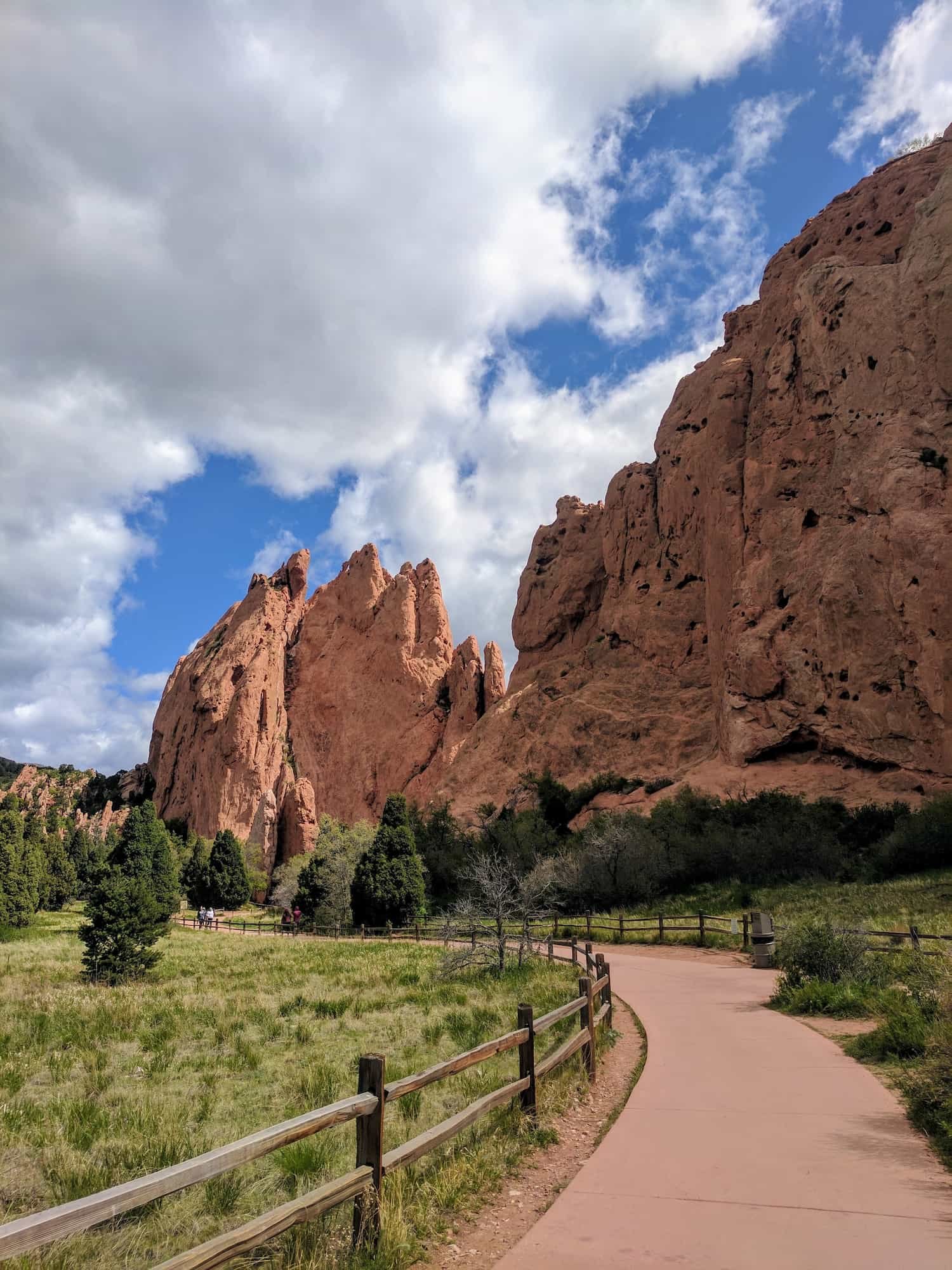 1 – GARDEN OF THE GODS TRAILS
Garden of the Gods Hiking Quick Facts:
Type of Trail: Choose your own adventure!
Total Mileage: 0.5-3.5 miles round trip
Total Elevation Gain: Minimal to 300 feet
Difficulty: Easy
Permit Required: No
For hiking in Colorado Springs, Garden of the Gods tops the list! The signature red rock formations in the park are probably what come to mind first when you think of Colorado Springs hiking. And as a bonus, entrance to the park is always free!
You can choose your own adventure on the Garden of the Gods trails, most of which are easy and many of which are paved. Loop through through the center of the park to see the sandstone spires, like Montezuma's Tower, up close.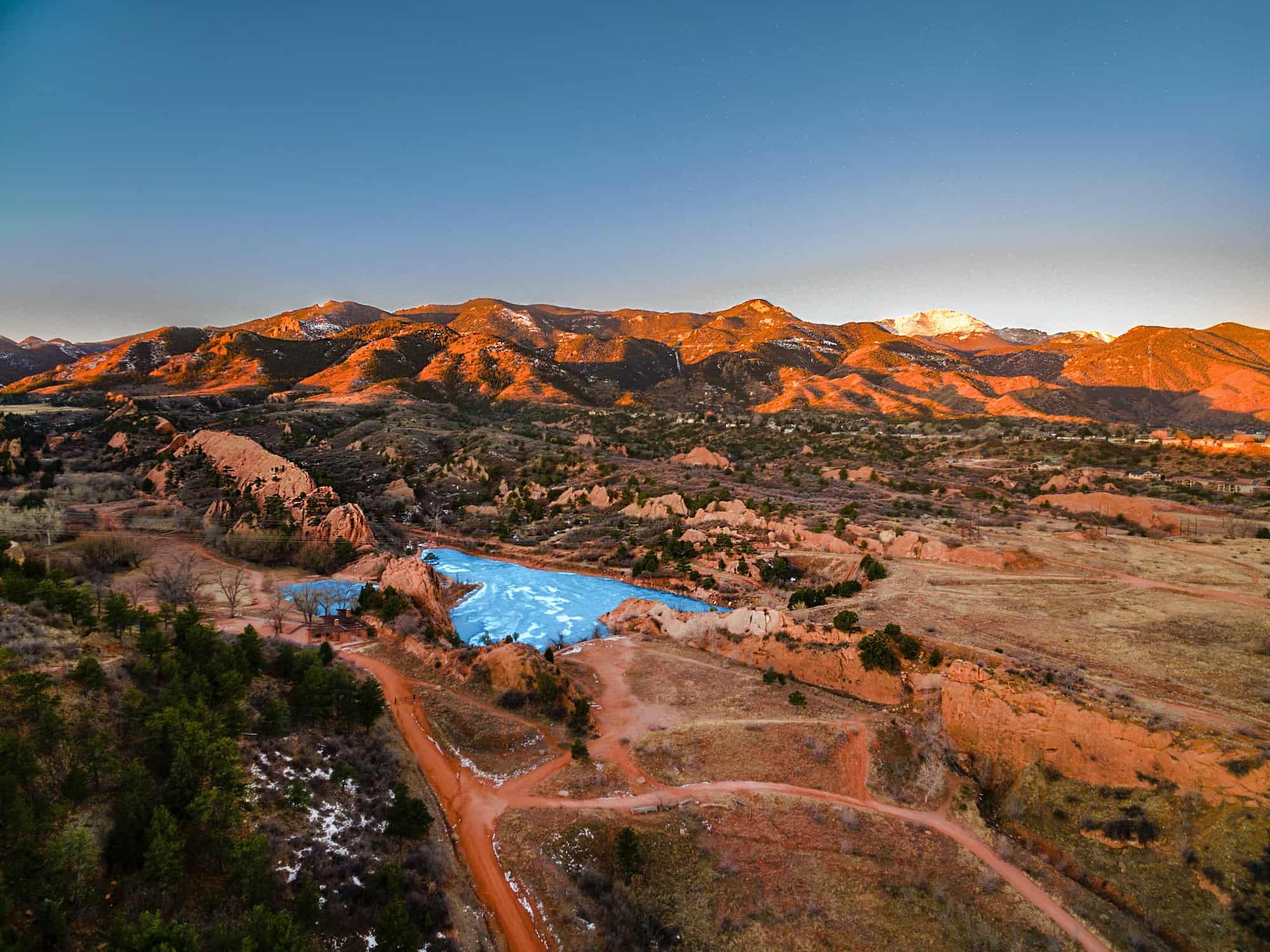 2 – RED ROCK CANYON OPEN SPACE TRAILS
Red Rock Canyon Open Space Hiking Quick Facts:
Type of Trail: Whatever you want!
Total Mileage: 1-3.3 miles round trip
Total Elevation Gain: Minimal to 350 feet
Difficulty: Easy
Permit Required: No
Just across the road from Garden of the Gods, you can explore more trails through the sandstone at Red Rock Canyon Open Space. There are several easy loops to choose from, including the Hogback, which offers a great perspective of the park with Pikes Peak in the distance.
3 – BUFFALO CANYON TRAIL
Buffalo Canyon Hike Quick Facts:
Type of Trail: Out & back
Total Mileage: 0.5 miles round trip
Total Elevation Gain: 118 feet
Difficulty: Easy
Permit Required: No
North Cheyenne Cañon is a beautiful area full of hikes near Colorado Springs, and the Buffalo Canyon Trail is a perfect easy introduction hike to the area. This short trail takes you to the base of Cascade Falls for a lovely view. And there are plenty of other trails in the area if you want to add on and make your hike longer.
4 – SANTA FE REGIONAL TRAIL
Santa Fe Regional Trail Hike Quick Facts:
Type of Trail: Point-to-point
Total Mileage: 16.9 miles
Total Elevation Gain: 1,213 feet
Difficulty: Easy
Permit Required: No
If you look at the trail stats here, you might wonder why this trail is categorized as easy! But that's because the Santa Fe Regional Trail is a well-built point-to-point trail, which means you can just turn around whenever you've had enough hiking, so most people only hike a small section of it.
There are several trailheads and access points for the Santa Fe Trail, so you can choose to do as much or as little of the trail as you like. The Santa Fe Trail is also a great connector trail to lots of other hikes around Colorado Springs.
GRAB MY [FREE] OUTDOOR BACKPACKER STARTER KIT:
I created the Ultimate Outdoor Backpacker Starter Kit for you (and it's FREE)! This starter kit is filled with 14 pages of my best hiking and backpacking tips to help you learn what it takes to become a safe, confident, and self-sufficient outdoor backpacker!
6 Best Easy Hikes in Colorado Springs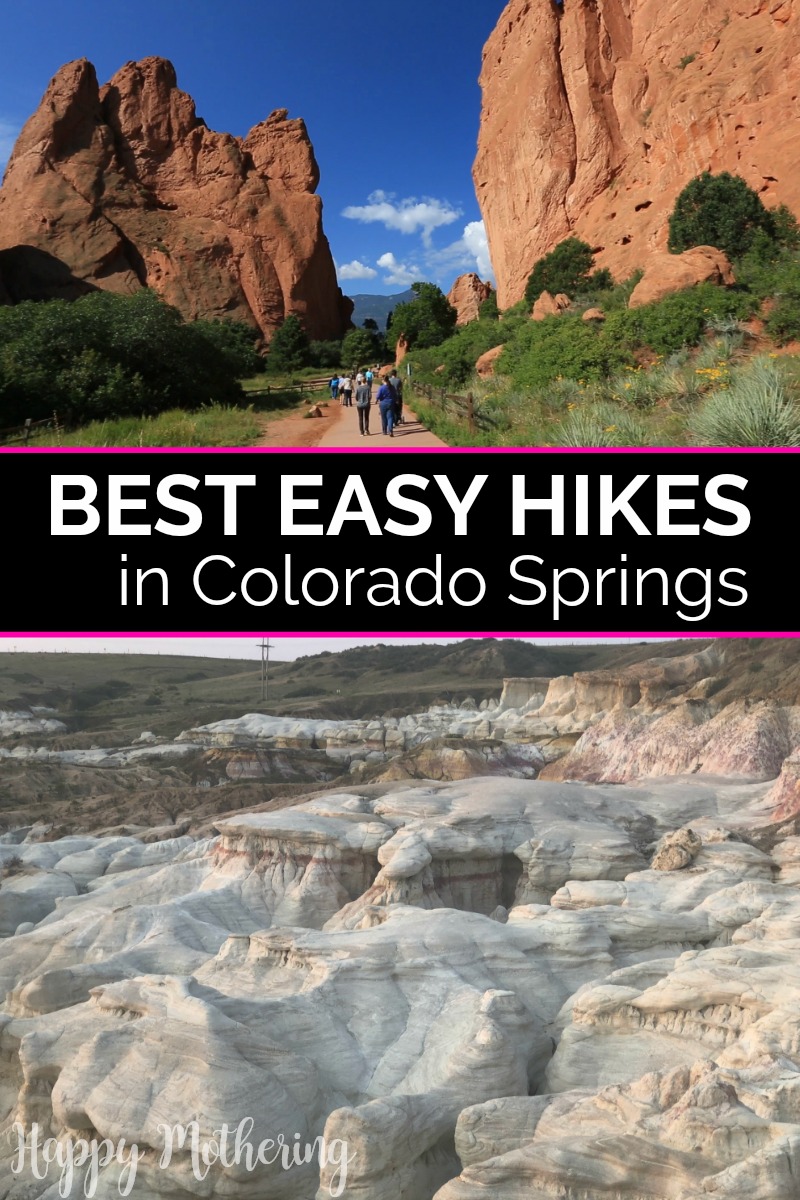 I have been dreaming of spring. Spring is a time when the snow melts and the earth renews itself. It's a time where I love getting outside on the trails as much as the local wildlife does!
While it's going to be a challenge in and of itself to get strong enough to hike again this year, I'm dreaming of hiking in new places. I'm dreaming of traveling and exploring the beauty of the world around me.
We're considering a move to Colorado once I'm well again. There are a lot of reasons why, but one of the main ones is the large expanse of beautiful nature throughout the state.
So I've been looking at different places I want to visit and hike and explore when and if we make the move. One of the places I've been exploring is Colorado Springs.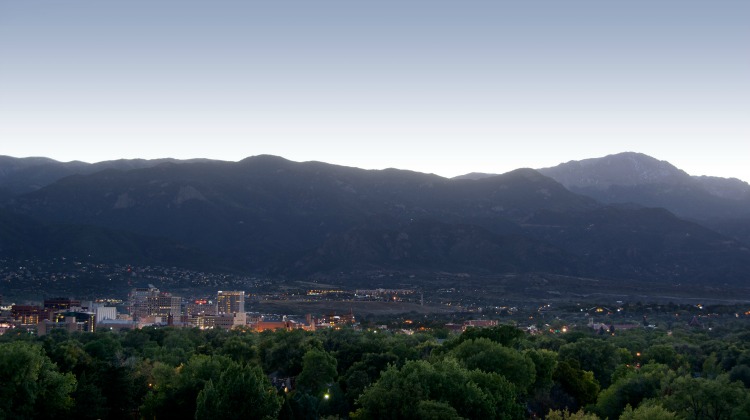 They have so much to door outdoors, and so many beautiful places to hike and camp. It's a wonderful place to get away from the grind of daily life for families, friends, couples and even solo travelers.
In addition to my favorite pastime – hiking – there are activities and experiences for people of all ages and abilities. They have everything from mild, leisurely nature walks to extreme water sports. It's truly a haven for outdoor adventurists with so many parks and trails.
As I've been reading and dreaming, I started looking at which hikes I want to conquer in Colorado Springs. So I've been putting together a list, and I want to share it with you.
I focused this list on easy hikes for two reasons. First, I will need to start off easy and work my way back up. Second, I know most people reading this article have children, and easy hikes are much easier and safer to do with kids.
Remember, when you're visiting beautiful places like Colorado Springs, you need to Leave No Trace. Anything you bring in with you needs to be brought back out with you.
I have seen first-hand, year-after-year, how tourists that forget to Leave No Trace impact our community and our forest. Please take care and pack out what you pack in. Just because you're on vacation doesn't mean someone is being paid to clean up after you.
One tip I always offer is to carry a trash bag in your backpack. Yes, I put my own trash in it, but we like to pick up trash we find along the trail from people who didn't plan so well. We like to go beyond Leave No Trace to making places better that we visit.
I find that when you are being respectful of the environment, hiking is a wonderful way to connect with nature and with your family. I hope you find this list of the best easy hikes in Colorado Springs to be helpful in planning your next outdoor getaway.
6 Best Easy Hikes in Colorado Springs
Here are a few of the easy hiking spots that I want to check out in Colorado Springs. They are great options for families who are traveling, local families who love the outdoors and people with limited mobility like me.
1. Garden of the Gods Park
Garden of the Gods Park was rated the #1 U.S. park by TripAdvisor, so you know it has to be pretty spectacular. They have gravel and paved trails so you can enjoy a nice easy hike through beautiful red rock formations with gorgeous views of Pikes Peak. Besides hiking, there are a ton of other activities offered at Garden of the Gods Park too, including an off-leash dog area.
2. Tunnel Drive
Tunnel Drive is a historic 2-mile section of the Arkansas Riverwalk Trail along an old railroad bed that offers amazing views of the Arkansas River, Royal Gorge and the surrounding canyons. It's great for people of all abilities because it has mile-markers every quarter of a mile, benches placed along the trail and it's completely flat. Dog friendly.
3. Paint Mines Interpretive Park
I love interpretive parks because they're great for learning opportunities. If you're new to hiking, all trails at the Paint Mines Interpretive Park lead to the same place, so you won't get lost. This area has lots of plant and animal life so enjoy. You'll also get to take in the colorful clays that Native Americans used, making it a great homeschool outing. No dogs allowed.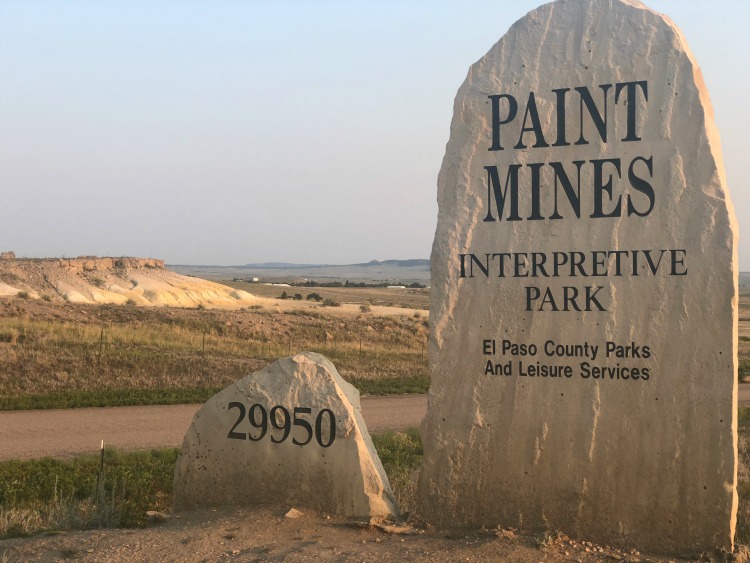 4. Mt. Cutler
This one-way trail is located only a few miles south of downtown Colorado Springs, making it easy to get to for travelers. Mt. Cutler is an easy hike for families, and it's only 2 miles roundtrip. The trail parallels N. Cheyenne Canon Road and heads up to the summit of Mt. Cutler. You'll get to experience great views of Stratton Open Space, The Broadmoor Seven Falls and Will Rogers Shrine of the Sun along the trail.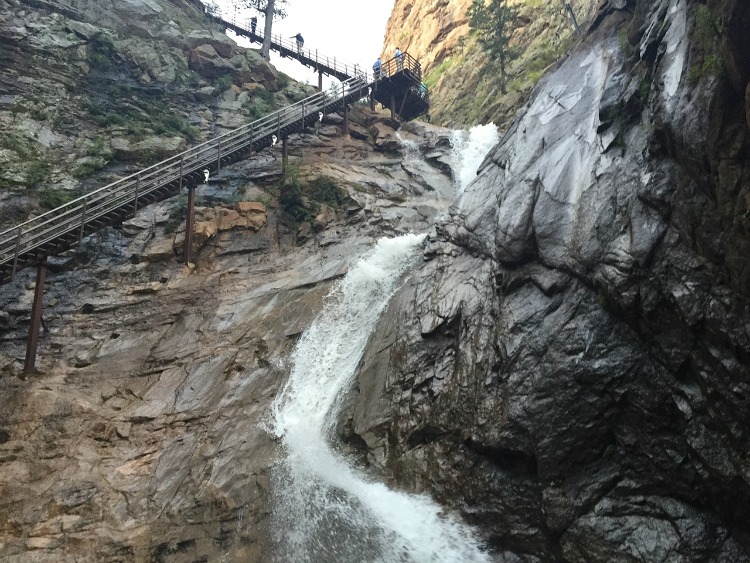 5. Fountain Creek Nature Trail
Fountain Creek Nature Trail is a 1.7-mile loop trail located near Fountain, Colorado. It's shaded and very flat with only a 36-foot altitude gain, making it great for new hikers and families. It's usually not too busy, so you can enjoy the beautiful views of wildlife, streams, marshes, ponds and wildflowers on trail that's accessible year-round. No dogs allowed.
6. Midland Trail
The Midland Trail is unique among the other trails. It runs east west for 5 miles between America the Beautiful Park in Colorado Springs and Manitou Springs. The first section of the trail is an 8-foot wide concrete path that runs parallel to Highway 24. There are lots of gaps in the trail, so you'll need to pay attention to signage, but it's a great choice for families looking for a nice, even walking surface for young children or people with disabilities. The Midland Trail is great for exploring Colorado Springs because it connects to the Pikes Peak Greenway, Foothills Trail, Red Rock Canyon Open Space and the City of Manitou Springs. Dog friendly.
Colorado Springs is a wonderful place to unplug. To discover more parks and trails in Colorado Springs, check out the Visit Colorado Springs website. There are so many things to do outdoors, and they have even put together some itineraries that are a great help in planning your trip!
Can i get easy transportation colorado spring to hiking trails
Choosing a Colorado hiking trail is no easy task — with millions of acres of wilderness, it's hard to know where to start. For those wanting an easy primer to hiking in Colorado, these five hiking trails through some of the state's diverse terrain are just the ticket.
A fall hike in Colorado
Bear Lake Trail, Rocky Mountain National Park
Distance: 0.6 (one way)
Nearest Town: Estes Park
Description: This exceedingly easy Rocky Mountain National Park hike (pictured) loops around small, pristine Bear Lake. It leads through a pine forest and receives quite a bit of snow during winter. Regardless of the season, the protective treeline dampens sound and will protect you from wind and overheating. The towering trees also provide a perfect habitat for a variety of birds, elk and deer. Informational kiosks are located throughout the trail to explain the area's flora, fauna and geology. If you're traveling with young ones, this is an ideal opportunity to let them hike off any pent-up energy.
Fountain Valley Loop Trail, Roxborough State Park
Distance: 2.3 (one way)
Nearest Town: Littleton
Description: Red rocks spring from grassy fields, birds rush through the crisp blue sky and elk and deer graze within thickets and clearings. These are common sights in Roxborough State Park, just an hour from downtown Denver. This day-use park does not allow bikes, pets or personal motorized vehicles, leaving nothing but the tranquility of unadulterated natural beauty for your hike. The park does operate its own motorized shuttle that takes up to seven passengers on a 2.3-mile ride around the Fountain Valley Trail, where you can experience the sights of intriguing rock formations. The shuttle is a great way for visitors who require assistance getting around to appreciate the park's pristine setting.
Chautauqua Trail, Chautauqua Park
Distance: 0.6 miles (one way)
Nearest Town: Boulder
Description: At the base of Boulder's famed Flatirons, this historic park and scenic area offers activities for everyone from picnicking families to hard-core rock climbers. This trail passes through a big meadow, which sprouts with wildflowers early in the summer and swaying grasses the rest of the year. To tack on a bit more difficulty with an extra mile, continue on along the Bluebell-Baird Trail, which will lead you back to the ranger cottage you started at.
Serpents Trail, Colorado National Monument
Distance: 1.75 miles (one way)
Nearest Towns: Fruita and Grand Junction
Description: This is a relatively easy trail that rises 700 feet by way of a series of well-graded switchbacks. At the top of the rise, enjoy a view of the valley below, including the towns of Palisade and Grand Junction. This trail was once the Colorado National Monument's original road leading through the park; it is now an often-frequented hike popular with locals looking for a little early morning exercise. The valley itself is home to vine-ripened grapes that are expertly tended to become bold area wines.
Rim Rock Nature Trail: Black Canyon of the Gunnison National Park
Distance: 1 mile (round trip)
Nearest Town: Montrose
Description: This easy trail follows a section of the scrub-oak-covered South Rim and provides vistas deep into the dark canyon and the Gunnison River flowing below. Pinyon pine and Utah juniper are prevalent, and informational signs provide facts about the unique and colorful surrounding geology. Look to the brush for songbirds and keep an ear trained for their melodies.
Pawnee Buttes Trail: Pawnee National Grassland
Distance: 1.5 miles (one way)
Nearest Town: Grover
Description: The Pawnee Buttes Trail is 1.5 miles of bird watching at its best. Both hawks and falcons call this area home, and seeing these raptors circling the skies and riding thermals in search of prey is a treat often witnessed. Of course, a constant sight rising from the broad prairie is the Pawnee Buttes. At nearly 300 feet high, these sandstone rock formations tower over the arid plains and define the landscape of the trail.
Source https://www.shedreamsofalpine.com/blog/colorado-springs-hiking
Source https://ourfamilycrushes.com/colorado-springs-easy-hikes/
Source https://www.colorado.com/articles/colorado-hiking-5-popular-easy-trails