Learn and Explore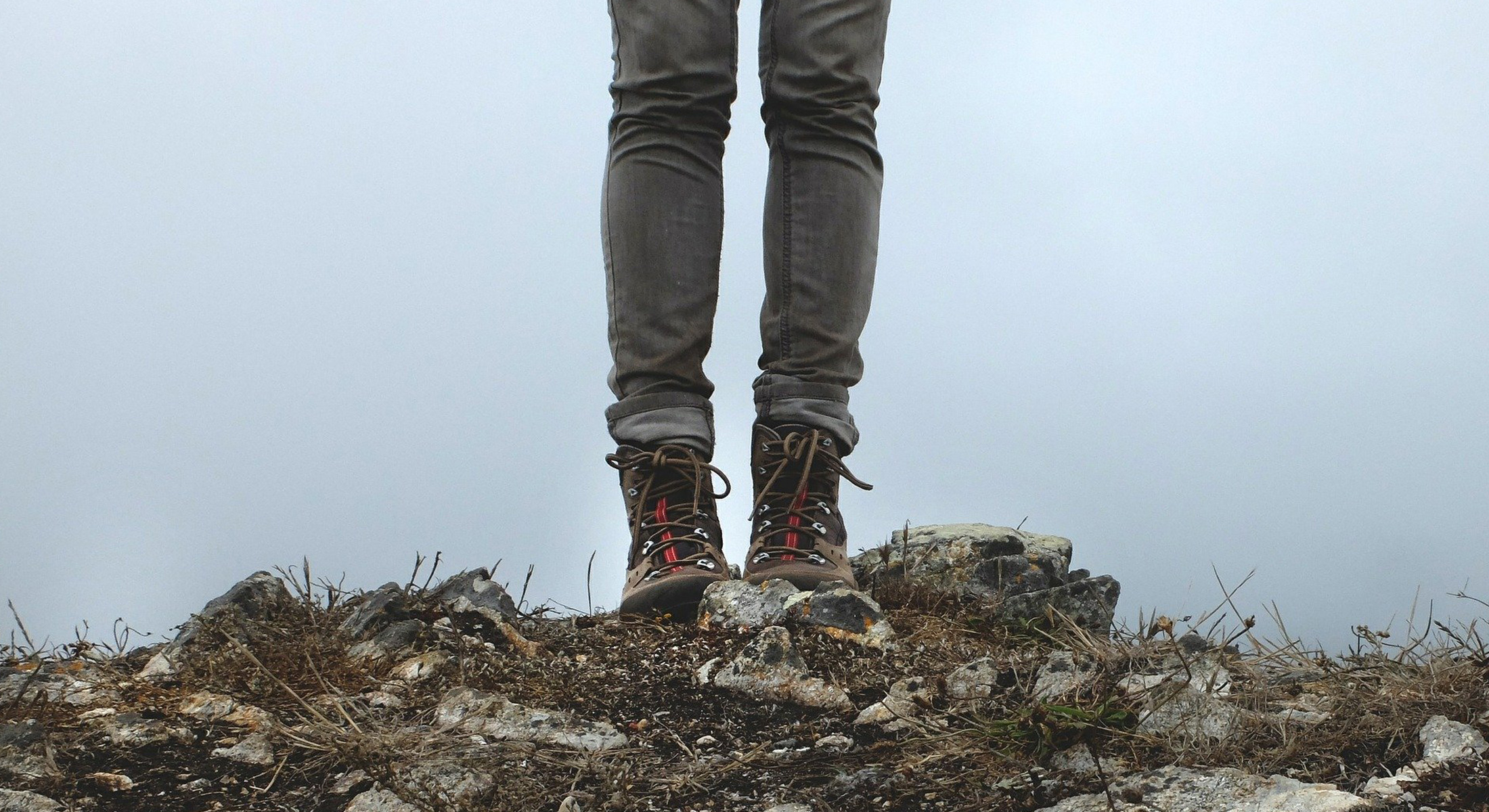 With over 500 miles of trails in Shenandoah National Park, chances are high that you'll be lacing up your hiking boots at some point on your next trip here. As with any outdoor activity, there are a few things to know that will help keep you, your loved ones, and the wildlife that you may encounter safe.
What to Pack
Water. See more about this essential below.
Food. Plan on bringing one snack per person, per hour. Salty snacks can help you to replace lost electrolytes.
Map. Know where you are and where you're going at all times!
Proper footwear. Wear sturdy footwear when hiking on any unpaved trail.
Extra clothing layers (rain jacket, fleece, etc.). Temperatures can change drastically, so be prepared for anything. Dressing in layers can help keep you comfortable, no matter what the weather brings.
Flashlight. Remember, cell phones don't make reliable flashlights! Don't forget extra batteries.
Emergency whistle. A whistle is a great way to alert someone to your location, if necessary. Check to see if your hiking backpack as one built into the chest strap!
Sun protection. Sunglasses, sunscreen, and a hat are essentials when spending any extended amount of time outdoors.
Drinking Water
The average person drinks one quart of water per hour while hiking on a hot day! It's important to plan ahead and bring plenty of water for everyone in your group, including pets!
Maps & Trail Markers
Be sure that you know your hiking route before you get out on the trail, and bring a trail map of the area where you'll be hiking. A compass and a GPS unit can also help to keep you on track.
Shenandoah's trails are well-marked, but it's important to know what to look for. Trail markers are cement posts found at trailheads and trail intersections. The metal bands on them will show you what trail you are on, what other trails converge at that intersection, and the mileages to other points of interest. You will also see trail blazes painted on trees and rocks along the trail. The color of the paint indicates the type of trail that you are on:
Blue – hiking trail
White – Appalachian Trail
Yellow – hiking trail that is also open to horses
Cell Service
Cell service is unreliable in Shenandoah, so be sure to let a friend or family member know where you plan to hike and when to expect your return.
Hiking With Pets
Shenandoah National Park is one of the few national parks that allow pets on trails, but they must be kept on a physical leash no longer than 6 feet at all times, and there are several trails within the Park where pets are prohibited. Please follow all park regulations regarding pets in order to help ensure your safety, as well as the safety of your pet and the wildlife you may encounter.
Slips, Trips, & Falls
Slips, trips and falls can happen at any time, but observing the following guidelines can minimize the likelihood of a serious injury while hiking in Shenandoah:
Watch your step and be prepared to turn around in dangerous settings such as a wet and slippery conditions, high-water crossings, or ice on the trail.
Never walk around the top of a waterfall – wet rocks are surprisingly slippery and many people have been injured, some fatally.
Be sure to always stay on Park-maintained trails.
Weather
Always check the weather forecast and be prepared for changing conditions. Remember, temperatures on the mountain can be 10 to 20 degrees cooler than in the valley!
Hiking During Winter
Even if Skyline Drive is closed due to inclement weather, Shenandoah National Park is still open to hiking during the winter months, and, with all of the leaves off the trees, you'll see views that you can't see in the warmer months. While it can be a great time to explore Shenandoah, hiking during the winter does take a bit more preperation.
Seeing Wildlife
While out hiking, visitors may see white-tailed deer, birds, snakes, and black bears, among other animals. In most cases, these wildlife encounters are events that visitors enjoy and that have no impacts on the animal. There are some instances, however, when the encounter poses risk to both the visitor and the animal.Being informed about the animals you might encounter can help protect Shenandoah's wildlife and greatly increase your chance of a safe and enjoyable experience.
Ticks
Ticks are small — so small, in fact, that they can be very difficult to see with the naked eye. Therein lies the danger. Several species of ticks are common throughout the Park, and they can transmit diseases to humans through a bite. It's important to take precautions whenever you are out exploring the Park, even if you're just taking a short stroll through nature.
Poison Ivy
Poison ivy grows plentifully along roadsides, trails, and the edges of parking lots as a vine or a low shrub. Most people are sensitive in varying degrees to the sap of this plant, which makes skin itch, blister, and swell. Because of this, it's important to learn to identify it so that you can avoid it if you see it out in the Park. If it does touch your skin, wash the area with soap and water as soon as possible, as the sap can penetrate your skin in only a few minutes.
Park Boundary Trailhead Access
While most hiking trails within Shenandoah are accessed via Skyline Drive, there are several trailheads located on the Park boundary, allowing access even when Skyline Drive is closed.
Park boundary trailhead accesses are generally in remote areas with very limited parking, and some pass through private land. Please respect private landowners by staying on the blazed trail. There have been continued issues on some of these trails with trespassing, littering, illegal fires, camping, fishing, and a general lack of respect for the private property. This kind of behavior puts future trail access at risk.
Also note that an entrance fee is still required when accessing the Park via a boundary trailhead. This can be paid at any park entrance station or self-pay fee station. You may also purchase annual passes online prior to your visit.
Changes to trailhead access and parking conditions may occur without notice.
Hiking During Hunting Season
No hunting is allowed inside Shenandoah National Park, however several trails and gravel roads connect Shenandoah to the Rapidan Wildlife Management Area and private property where hunting is allowed. Be sure to wear blaze orange if hiking in the surrounding area during hunting season. Visit the Virginia Department of Wildlife Resources to learn more about hunting regulations and seasons.
Keeping Valuable Property Safe
While hiking, take valuables with you or leave them locked in your vehicle, hidden from view.
Hiking Difficulty
Shenandoah's Hiking Difficulty is determined by a numerical rating using the following formula:
Elevation Gain x 2 x distance (in miles). The product's square root is the numerical rating.
For example, a 10-mile hike that gains 2,200 feet in elevation:
2,200 x 2=4,400
4,400 x 10 = 44,000
Square root of 44,000=209.8
The hike's numerical rating is then tied to one of five descriptors: Easiest, Moderate, Moderately Strenuous, Strenuous, Very Strenuous.
The example hike above would be rated Very Strenuous.
This formula approximates difficulty and is imperfect. Dark Hollow Falls has a numeric rating of 36.3. Under the formula this would be in the "Easiest" range, however the steepness of the trail over such a short distance warrants a "Moderate." When choosing a hike, always consider the specific elevation and distance in addition the the given difficulty rating.
Learn and Explore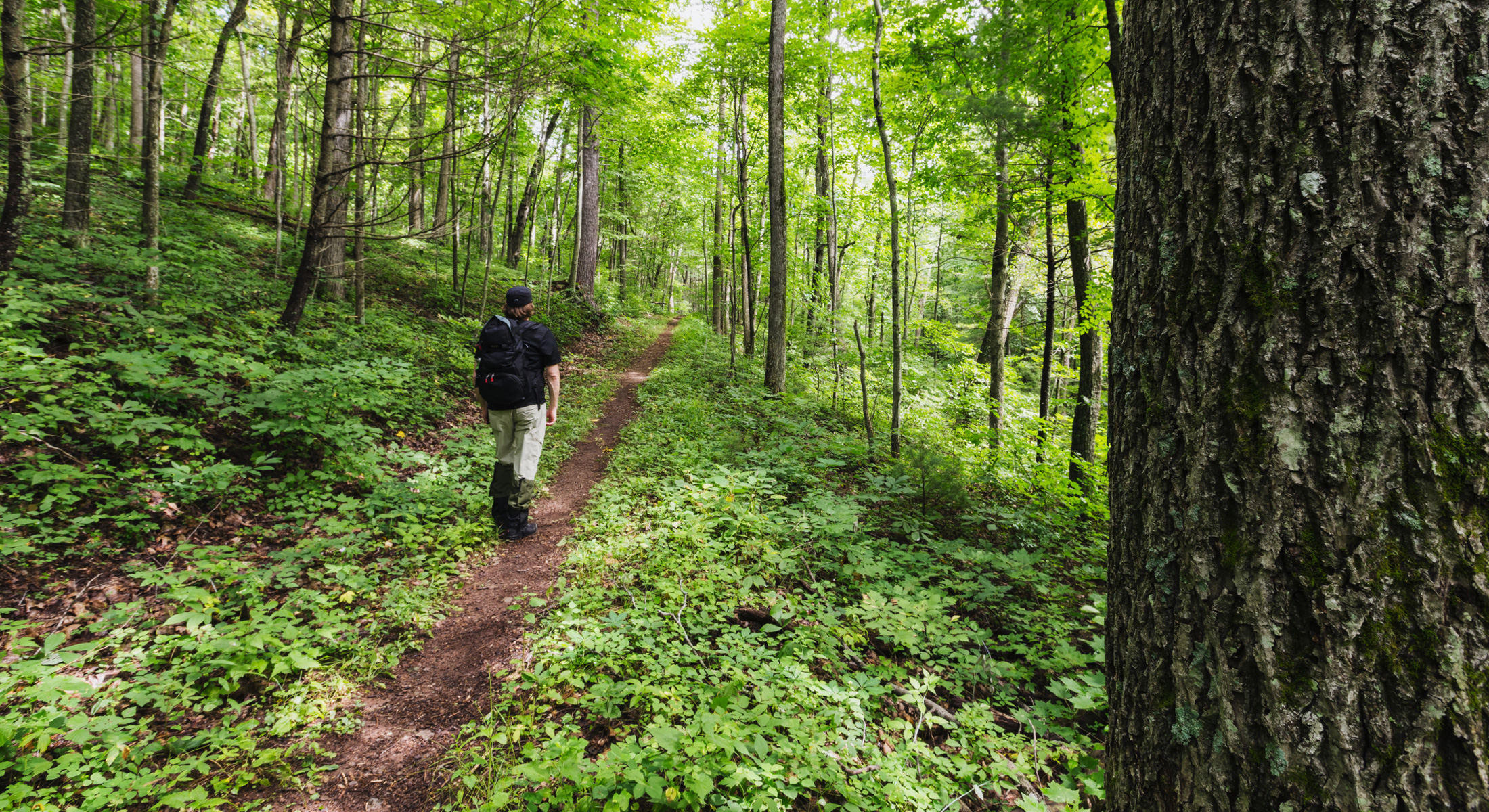 Each year thousands of people spend a night or more in the Shenandoah's backcountry. While visitors seek the backcountry for isolation, the cumulative actions of everyone in these areas can have dire effects on the resources we seek to enjoy. We can mitigate these effects by following Leave No Trace principles, as well as observing park backcountry regulations. The following regulations exist to keep Shenandoah's wilderness wild and untrammeled for you and for future generations of hikers and campers.
1. A backcountry camping permit is required.
A free backcountry camping permit is required to camp in Shenandoah's backcountry. Please be sure to fill out your permit completely. In order to so, you will need to know your full itinerary prior to registering. You may fill out an online backcountry camping permit or visit a self-registration station at one of the following locations:
A.T. North entry point
Front Royal Entrance Station (mile 0 of Skyline Drive)
Panorama Comfort Station, near Thornton Gap Entrance Station (mile 31.5)
Swift Run Entrance Station (mile 65.5)
A.T. South entry point
2. If you're camping on Old Rag Mountain, a day-use ticket is also required.
If you will be hiking on the Saddle, Ridge, or Ridge Access trails, or camping on Old Rag Mountain, you are required to purchase an Old Rag day-use ticket for each day that you will be in the area. This is required, in addition to a backcountry camping permit.
3. Know how to choose the right campsite.
Allow time in your trip to look for a legal, comfortable, and safe place to camp before dark. It is strongly recommended that you camp at pre-existing campsites; these campsites have been created and established by prior visitor use and are not posted, signed, or designated by the Park. Remember, good campsites are found, not made! Campsites must be at least:
10 yards away from a stream or other natural water source.
20 yards away from any park trail or unpaved fire road.
50 yards away from another camping party or no camping post sign.
50 yards away from any standing buildings and ruins including stone foundations, chimneys, and log walls.
100 yards away from a hut, cabin, or day-use shelter.
1/4-mile away from any paved road, park boundary, or park facility (i.e. campgrounds, picnic grounds, visitor centers, lodges, waysides, or restaurants).
4. Store your food properly.
Believe it or not, storing your food properly while in Shenandoah is one of the most important steps you can take to protect wildlife and help keep yourself safe. Allowing a bear, or any other wild animal, to obtain human food, even once, can lead to aggressive behavior.
5. Campfires are not permitted in the backcountry.
Unattended or poorly-managed campfires have caused thousands of acres of wildland fires to burn in Shenandoah. Illegal campfires also sterilize the ground, scar rocks, and consume wood that turns into the soil that plants need to thrive. Because of this, campfires are only permitted at park-constructed fireplaces found at Appalachian Trail huts and day-use shelters. If you want to have a campfire, consider staying in one of our developed campgrounds or at nearby National Forest Service land.
To prepare your food without a campfire, use a backpacking stove. Backpacking stoves must be small enough to be packed and carried by an individual (usually around 6 cubic inches or less). Larger portable stoves and grills that are intended for group-use are prohibited in the backcountry.
Twig burning stoves are allowed, as long as they meet the preceeding requirements. Additionally, they must burn short twigs no larger than the diameter of a common pencil. Twigs must be burned completely to ash, which must also be quenched with water to ensure that the fire is completely out before scattering ashes.
6. Properly dispose of human waste.
Defecation within 20 yards of a stream, trail, or road is prohibited. If designated bathroom facilities are provided – use them. If not, solid human waste must be buried in a hole 3 – 8 inches deep in order to protect water sources, and fellow hikers, from harmful pathogens found in human feces. Backpacking with a trowel makes digging a hole much easier.
7. Carry out all trash.
Pack it in; pack it out. Protect the backcountry experience by keeping the backcountry free of trash. All garbage, including food scraps, must be carried out. Leave glass containers at home.
8. Backpacking groups larger than 10 individuals are prohibited.
Keep your group size small. Large backcountry camping groups can cause greater impacts to the plants and wildlife in the Park. They can also impact the wilderness experience of other hikers and backcountry campers. If you do have more than 10 campers, plan different itineraries, divide into smaller groups, and obtain a separate backcountry camping permit for each group. Groups must camp at least 50 yards away from each other.
9. Know the limits on consecutive nights that you're allowed in the backcountry.
Backcountry camping may not exceed 2 nights in one campsite location or 14 consecutive nights in the backcountry. Camping in one spot for consecutive nights increases damage to Park resources, which we are tasked to protect.
10. Know the areas where camping is prohibited.
Closures and campsite regulations protect the fragile plants that live on Shenandoah's rock outcrops, prevent certain areas from being overused, and allow for better experiences for all visitors in the Park. It is the camper's responsibility to know and observe these closures. Signage on trails closed to camping will help guide you. The following areas are closed to overnight camping:
Is Shenandoah National Park Safe? (2022)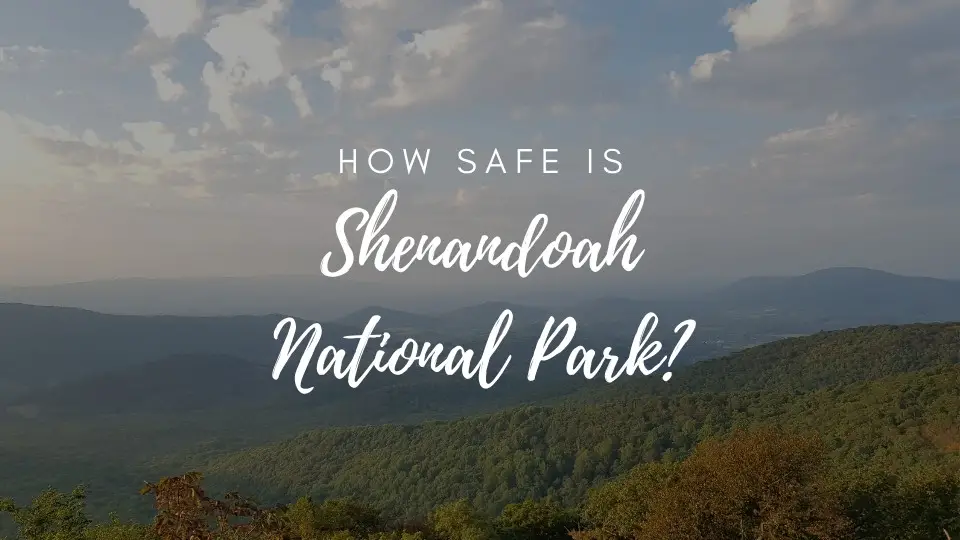 Shenandoah National Park is a United States National Park that is located in the state of Virginia. The park is known for its many hiking trails, scenic vistas, and abundant wildlife. Shenandoah National Park is also home to the Skyline Drive, a 105-mile-long scenic highway that runs the length of the park.
So, is Shenandoah National Park safe? The answer is yes, Shenandoah National Park is safe. However, there are some safety concerns that hikers and outdoor lovers should be aware of. We will address these concerns and safety risks in this blog post.
What Are The Biggest Dangers At Shenandoah National Park?
Shenandoah National Park is located in the Appalachian Mountains of Virginia. The park spans over 200,000 acres and is home to over 500 miles of hiking trails. Shenandoah National Park is a popular place to hike, camp, and admire the scenic views. But like any wilderness area, it has its dangers.
One of the biggest dangers at Shenandoah National Park is the terrain. The Appalachian Mountains are known for their rugged and steep terrain. There are many cliffs and drop-offs in the park, so it's important to be careful when hiking. Another danger in Shenandoah National Park is the wildlife. The park is home to many different kinds of animals, including bears, snakes, and deer. Some of these animals can be dangerous, so it's important to be aware of your surroundings and know what to do if you encounter an animal. The third big danger at Shenandoah National Park is the weather. The park is located in a region of the country that is known for its severe weather. Thunderstorms, snowstorms, and high winds can all occur in the park. Be sure to check the weather before you hike and be prepared for whatever conditions you may encounter.
These are just some of the dangers that you may encounter while hiking at Shenandoah National Park. In the following sections, we'll go over these dangers in more detail and provide tips on how to avoid them.
Is Shenandoah National Park Safe At Night?
Hiking and exploring national parks at night can be a thrilling adventure for some. For others, it can be quite a nerve-wracking experience. Here's how to make the most of it:
Visibility is low at night, so use a flashlight and be aware of your surroundings. Be extra cautious on winding or narrow trails.
Wear reflective clothing if you'll be hiking near dawn or dusk.
Carry a whistle to signal for help if needed.
Be aware that wildlife is more active at night. Make noise to avoid surprising them.
Stay on marked trails and refrain from exploring off-trail areas.
If you're camping, choose a site that's well-lit and close to a ranger station.
Never hike alone. Let someone know your plans and expected return time.
Is It Safe To Go Alone To Shenandoah National Park?
Hiking is a great activity to do by yourself or with others, but there are some safety concerns that come along with hiking alone. First, it is always important to let someone know where you are going and when you expect to return. This is in case something happens, and you need help. It is also important to be aware of your surroundings and be cautious of any potential hazards. For example, if you are hiking in an area with steep cliffs, be sure to stay on the trail and away from the edge.
There are also some specific risks to consider when hiking in Shenandoah National Park. Because the park is so large, it is important to be aware of your location at all times. It is also important to be aware of the wildlife in the park. Shenandoah is home to black bears, so it is important to be aware of bear safety guidelines. Overall, as long as you are aware of the risks and take some basic safety precautions, Shenandoah National Park is a safe place to hike alone.
Is It Safe To Drink Water In Shenandoah National Park?
The human body is made up of approximately 60% water, and every system in our body needs water to function properly. When we are active and sweating, we need to replenish the water our body is losing to prevent dehydration. Hikers know this all too well and are always on the lookout for a freshwater source. But is it safe to drink from untreated water sources in Shenandoah National Park?
In general, it is not recommended to drink from untreated water sources in the wild. There are many bacteria and other contaminants that can be found in water, and drinking contaminated water can lead to serious illness. When you're hiking in Shenandoah National Park, it's always best to purify your water before drinking it. There are a few different ways to purify water, including boiling, filtering, and using purification tablets.
Boiling is one of the most effective ways to purify water. All you need is a pot and a heat source. Bring the water to a rolling boil and let it boil for at least one minute. This will kill any bacteria or other contaminants that may be present in the water.
If you don't have a heat source, you can filter the water to remove contaminants. There are many different types of water filters available on the market, so do some research to find one that's right for you.
Another option is to use purification tablets. These tablets contain chemicals that will kill bacteria and other contaminants in the water. Follow the instructions on the package to determine how many tablets to use for the amount of water you have.
No matter which method you choose, purifying your water is always the best way to go when you're hiking in Shenandoah National Park. By taking this extra step, you can be sure that you're staying safe and healthy on your hike.
The Wildlife Of Shenandoah National Park
One of the best things about Shenandoah National Park is the variety of wildlife you can encounter while you hike. Here are some of the most common animals you might see:
white-tailed deer
black bears
raccoons
squirrels
chipmunks
coyotes
bobcats
feral hogs
opossums
While the vast majority of wildlife in the park is harmless, there are a few animals that you should be aware of.
Bears: Black bears are common in Shenandoah National Park, and while they are generally shy and uninterested in humans, it's important to know what to do if you encounter one. If you see a bear, make sure to give it space and avoid making direct eye contact. Never feed a bear, and if one approaches you, make yourself as big as possible and make loud noises.
Coyotes: Coyotes are also found in the park, and while they rarely pose a threat to humans, it's important to be aware of them. If you see a coyote, make sure to keep your distance and avoid making eye contact. Never feed a coyote, and if one approaches you, make yourself as big as possible and make loud noises.
Feral hogs: Feral hogs are not native to Shenandoah National Park, but they have been known to wander in from nearby areas. These hogs can be aggressive, and they can carry diseases that can be harmful to humans. If you see a feral hog, do not approach it. Instead, call the park ranger station and let them know where you saw the hog.
Hiking Safety Tips For Shenandoah National Park
Before you hit the trails in Shenandoah National Park, brush up on your hiking safety knowledge. By following a few simple safety tips, you can help ensure a fun and safe hike for yourself and everyone around you.
Here are some hiking safety tips to keep in mind for your next hike in Shenandoah National Park:
Stay on marked trails: One of the best ways to stay safe while hiking is to stick to trails that are clearly marked. This will help you avoid getting lost and will also keep you away from potential hazards.
Be aware of your surroundings: Pay attention to your surroundings and be aware of potential hazards. This includes being aware of the weather conditions and being on the lookout for animals.
Don't hike alone: Hiking with a friend or group is a great way to stay safe. If something were to happen, you would have someone there to help.
Tell someone where you're going: Before you head out on your hike, be sure to let someone know where you are going and when you expect to be back. This way, if something does happen, someone will know where to look for you.
Bring the essentials: Be sure to bring along plenty of water, snacks, and a first aid kit. These items will help you stay hydrated, nourished, and safe in case of an emergency.
Conclusion
Shenandoah National Park is a great place to hike and explore the wilderness. The park is safe, but there are a few things to keep in mind, as outlined in the article. By following some of these simple safety tips, you can have a great time hiking and exploring all there is to see and do in the wonderful Shenandoah National Park.
David Martirosian is an avid hiker and nature lover. Growing up in New York City, he gained an appreciation for getting lost in the wilderness, where he was able to escape from the hustle and bustle of city life. David enjoys the peace and solitude that nature provides, and finds solace in the beauty of the natural world. When he's not out exploring nature, David can be found learning about new adventures waiting to be explored.
Source https://www.nps.gov/shen/planyourvisit/hiking-basics.htm
Source https://www.nps.gov/shen/planyourvisit/backcountry-regulations.htm
Source https://hikersdaily.com/is-shenandoah-national-park-safe/