Do Merino Wool Hiking Socks Dry Quickly?
With fears of blisters popping into their heads, hikers go to great lengths to keep their socks dry. Merino wool socks might be the best hiking socks money can buy, but they won't stay dry forever. It doesn't matter how hard you try, your socks will eventually get wet. That brings to mind one very important question.
Do Merino Wool Socks Dry Quickly? Yes, Merino wool socks dry quickly. Merino wool is by far the best sock material for hiking and backpacking in wet conditions. They remain comfortable when wet and dry fast with the right hiking shoes.
Merino wool is the king of moisture-wicking socks. There's just no comparing the moisture-wicking properties of merino wool to synthetic and cotton blends. Merino wool socks are by far the best choice for hikers.
Synthetic socks might dry a little bit faster, but merino wool stays comfortable when wet. It might take 5 minutes longer for your socks to dry, but they're so much more comfortable. Continue reading this article for more information on keeping your merino wool socks dry.
My Favorite Merino Wool Hiking Socks
Darn Tough merino wool socks are by far the best hiking socks I've tried. They're extremely comfortable, dry fast, and last forever. The only downside to these socks is the price. Smartwool socks are a little bit cheaper than Darn Tough socks, but they don't have the same durability. They are just a little bit fluffier than cheaper alternatives, but that cuts down the durability. You can extend the life of Smartwool socks by using them as a liner under fast-drying synthetic blends. (Budget Option): People socks are a surprisingly durable budget option that works really well. You will once again have durability issues on long multi-day trips, but they work well as a liner under durable synthetic socks. You really can't beat these merino wool socks for the price.
How Long Does It Take To Dry Merino Wool Socks?
Sometimes you just can't avoid water on the trail. There's been days where I've had to cross 30-40 streams. It doesn't matter what kind of sock you have on they will never dry completely.
However, a typical hike doesn't require constant stream crossings and heavy rain. With well-ventilated shoes, merino wool socks should dry fast. After walking through a stream, it usually takes 20-30 minutes for my socks and trail runners to get 90% dry. Here's what I do to speed up the process.
Take off my wet socks after going through water. I usually take a short water break and let my feet air out for a few minutes.
Wring the excess water out of your socks. You're just trying to get out all the excess water. They don't have to be perfectly dry before putting them back on. It doesn't matter if your socks are wet or dry, merino wool shouldn't cause blisters.
Put on a hydrophobic coating like Desitin or Foot Glide. I think Desitin works better, but foot glide is much easier to apply. This will help soften up your skin while repelling moisture. It allows your feet to breath so you won't have to deal with uncomfortable pruny, white feet. These products really help prevent trench foot on long backpacking trips.
At this point, you have two options depending on how many pairs of socks you brought. Either put the socks back on and let them dry as you walk or strap them to the back of your pack so they can dry in the sun. You might want to keep 2-3 pairs of socks on rotation. Since merino wool has anti-microbial properties you don't have to worry about that mold and mildew smell.
Hopefully, you have on hiking shoes that allow some ventilation. You just won't be able to dry socks in waterproof boots. There's just nowhere for the water to go. Waterproof hiking boots are better at trapping water than keeping it out. I recommend a nice pair of Salomon or Merrell trail runners. The mesh uppers allow your feet to breathe so everything dries out quickly.
After about 20-30 minutes your shoes/socks should be more or less dry. They should remain that way until they get submerged again. Repeat the process
Bring 2-3 Extra Pairs of Socks
It doesn't matter how long the backpacking trip is, I usually bring 2-3 extra pairs of socks. This allows me to rotate them so that I constantly have a dry pair of socks to put on.
If it's really rainy you'll have to adapt to the wet conditions. Wet feet are just part of the game. Chances are your shoes/socks will be wet in the morning and remain that way all day long.
So there's no point in switching them out all day long. You just have to suck it up, air your feet when you can and learn to live with it.
On warm dry days I will try to rotate my socks so I always have a fresh pair. I make sure to save 1 pair of dry socks to wear to bed and rotate the other 2 throughout the day.
Clip the socks to the back of your pack on the trail and hang them up inside/outside your tent overnight. They might not get perfectly dry, but they won't be bad. Wearing damp merino wool socks really isn't that bad anyway.
Choosing Hiking Shoes For Wet Conditions
You can't expect your socks to dry if there's no where for the water to go. Waterproof hiking shoes barely keep water out, but they do a great job of keeping it in.
It might sound counterintuitive, but instead of waterproof shoes, buy something that's light and well ventilated. I personally prefer Salomon or Merrell trail runners, but you can wear any pair of mesh running shoes.
The main advantage to trail runners is the thin foam pad that isn't thick enough to trap moisture. Look for lightweight shoes, with flexible soles and breathable mesh uppers. They might not keep your feet perfectly dry, but they will allow your socks to dry fast.
I have a few friends that like to hike in sandals, but I can't get them to work. They end up rubbing, I stub my toes, and sticks/pebbles get lodged into the sole. Hopefully you have better luck than me.
Don't Bother With Water Shoes
When I first started backpacking I carried an extra pair of water shoes that I put on every time I needed to cross a stream. It was a massive hassle and really didn't help matters.
My feet still got wet and it took 5 minutes everytime I needed to get them on and take them off. Eventually, I just started wearing my regular trail shoes in and not dealing with the water shoes.
I was surprised to find out that my water shoes didn't dry significantly faster than trail runners. Plus I couldn't find a pair with the same kind of traction as my trail runners. Less slipping and sliding means less injuries and dry gear.
Related Posts
What Are D Rings Used For On Backpacks?
Does your backpack have small rings shaped like the "Capital Letter D"? D Loops are commonly found on outdoor camping, climbing, and hiking packs, but… Read More » What Are D Rings Used For On Backpacks?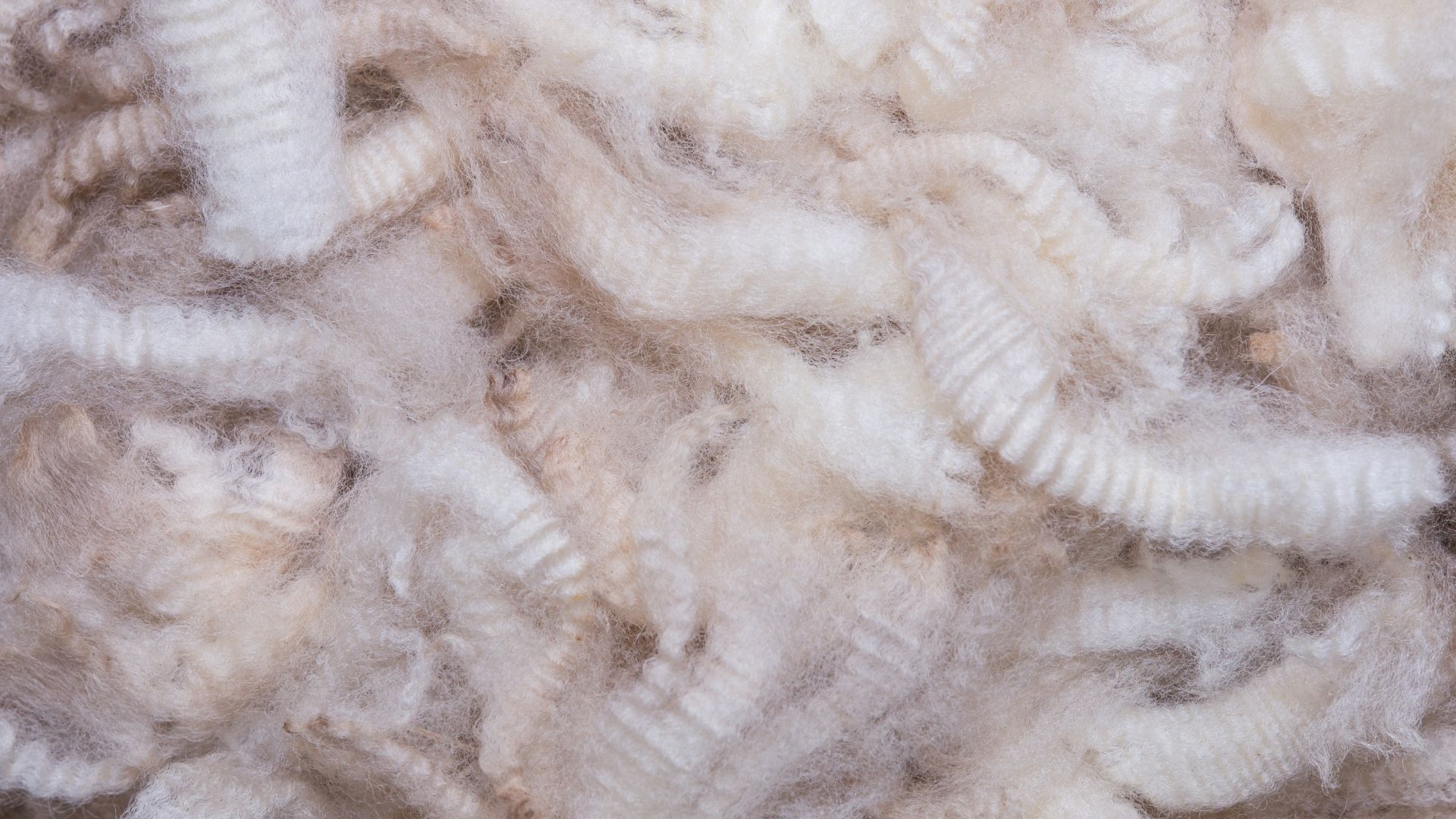 Does Merino Wool Shrink After Washing?
Merino wool is often considered one of the most comfortable fabrics. It's warm, soft, moisture-wicking, breathes well, and has antimicrobial properties. However, some people are… Read More » Does Merino Wool Shrink After Washing?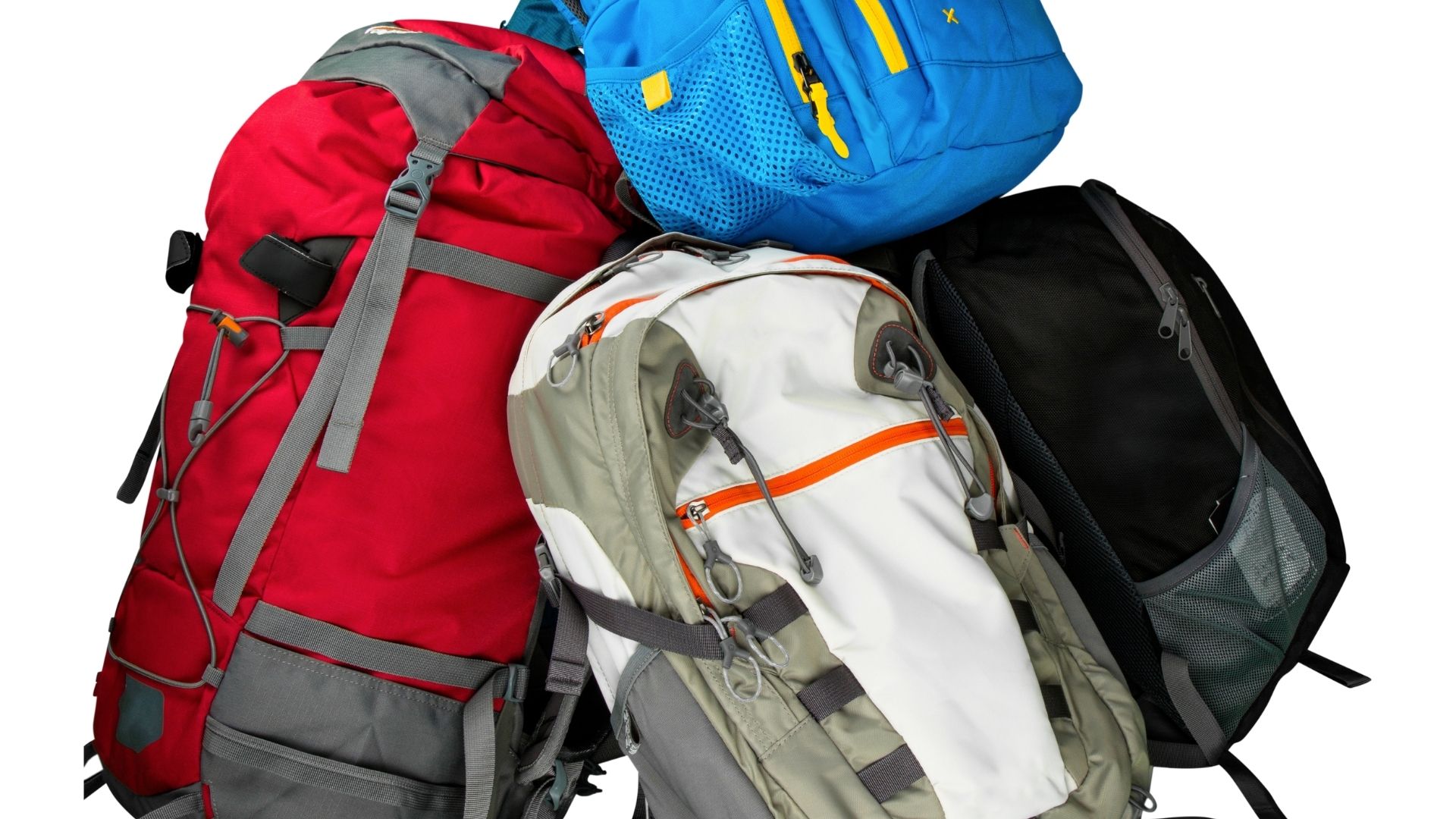 Backpack Materials Guide: Choosing The Right Backpack Material
A backpack seems like a simple accessory. It's just a simple fabric bag, with straps, and a few zippers. You may be surprised that there's… Read More » Backpack Materials Guide: Choosing The Right Backpack Material
Hiking Authority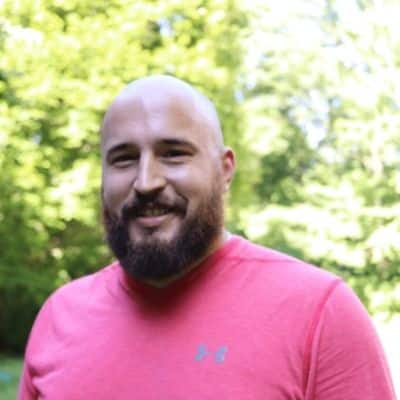 About The Site Owner
Hi, I'm Justin the owner, content manager and primary writer on TheHikingAuthority. I grew up in a small Ohio town just outside of Cleveland. My parents started me off right and I've been camping/backpacking since before I could walk.
Throughout the years I've spent countless hours researching gear and perfecting my backpacking setup. Now I want to share what I've learned with you. Feel free to ask me questions by following the contact us page below.
Amazon Affiliate Disclaimer
"We are a participant in the Amazon Services LLC Associates Program, an affiliate advertising program designed to provide a means for us to earn fees by linking to Amazon.com and affiliated sites."

report this ad
The Pros and Cons of Merino Wool (Important Facts)
Merino wool is one of the rare materials that is moisture and odor-resistant, dries very fast, and keeps you warm without feeling being heavy.
Although Merino wool is popular and frequently found in certain garments, what are the benefits and disadvantages of the material?
There are situations where merino wool is the best option and others where the negatives outweigh the benefits of the material.
By the end of this article we'll have covered:
What makes up Merino wool
Its unique and useful properties
What benefits you'll get from the wool material
Every negative aspect of merino wool
After going through each section we'll have learned everything there is to know about merino wool!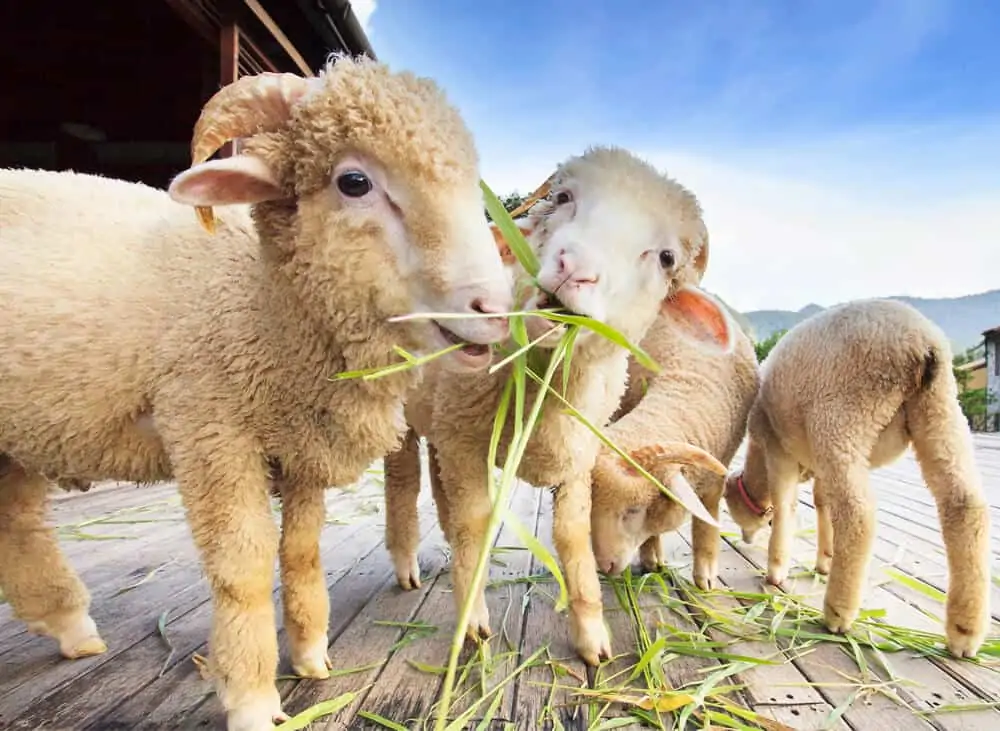 What is Merino Wool Made of?
Merino wool is made of fine natural fibers that are grown by Merino sheep each year. It's a renewable material and these fibers are much thinner and softer than other wool types. There are a few components that can be found in wool materials, including keratin, calcium, fat, and sodium.
Merino sheep were originally from Spain but are now located and found in New Zealand, Argentina, Australia, Chile, and South Africa. The limited areas that have Merino sheep are one of the reasons why there is a higher cost when buying clothes made from their wool.
Properties of Merino Wool
Soft and Comfortable
Thin merino fibers make this wool material very comfortable when pressed up against the skin. The fibers are small and flexible which makes it easy for the material to bend and fit the shape of the body they're worn on.
Merino wool is also much softer and lightweight than other wool materials and natural silk.
Breathable
For physical activities like hiking or camping, it's nice to have a material that lets moisture escape like sweat or water. The design and construction are very breathable when using wool fibers from Merino sheep.
Socks that are made of merino wool will dry quickly and keep your body cool and dry throughout the day.
Absorbent
If the wool gets wet from water or sweat, the material will soak up and absorb then moisture before releasing it through the fibers. These moisture-wicking properties keep your clothes and body dry in all weather climates and conditions.
Benefits of Merino Wool
Sustainable
Merino wool is commonly used in sweaters, socks, shirts, hoodies, and underwear, and one reason it's such a good option is because of its natural growth. These Australian sheep produce a new fleece each year which makes the material renewable and sustainable.
It's also 100% biodegradable and will completely decompose over a couple of years in the soil.
Odor Neutralizing and Resistant
With antibacterial properties built-in, the wool is great for keeping away strong odors that can build up over time. The main way it neutralizes bad smells is by regulating temperature which then means less sweat.
It's not uncommon for people to wear merino wool multiple times before having to wash and clean the material.
Temperature and Moisture Regulating
Like we talked about above, merino wool is amazing at reducing and cutting away the moisture from your body. That means if it's cold out the merino wool will retain the heat and stay warm, and when it's warm out it will regulate to keep you cool.
Even while doing activities that make you sweat, you'll feel comfortable in the clothes whether it's warm or cold out.
Disadvantages of Merino Wool
Higher Cost
There are a few factors that go into the expensive cost of merino wool clothing, and for a lot of people, the extra cost just isn't worth it. It takes a long time for wool to grow and a lot of money to take care of sheep.
Hence, the raw material is more scarce, which instantly raises the price up. Combine that with the fact that it requires almost two times as much merino wool compared to other materials, the higher cost makes sense.
Durability
Garments made out of merino wool often have issues with how long they can last before becoming damaged or ruined. Depending on the quality of the brand that's using the material, these shirts or socks are more prone to ripping and having holes develop in less time.
The more frequently you wash the material the more likely it is to have issues like pilling or thinning until holes develop.
Cleaning Process
Anything made out of merino wool can shrink or get damaged if it's not washed and cleaned correctly. There are a few guidelines on washing merino wool that includes using a gentle cycle, avoiding the dryer, and limiting how often you wash it.
Although careful washing and drying can increase merino wool longevity, it can be true pain when you need to do laundry on the go. The main thing to watch out for is how you dry the garments, otherwise there's a good chance the wool will shrink if not washed correctly.
Material Can Cause Scratching and Itching

Even though merino wool is a lot softer and more comfortable than other materials, it's still wool and can feel itchy to some people. There are a few ways to make the wool feel less itchy, although they don't make a huge difference overall.
If you find the material to be slightly uncomfortable or itchy in general, I recommend trying some of the tactics above before deciding to stop wearing merino wool.
Why Are Merino Wool Socks Good for Hiking?
Merinoprotect wool is a natural fiber of fine quality and has properties that make it suitable for various uses. Hiking is one of them. Many people love hiking.
Hiking can be a great source of exercise, fun, and peace of mind. Many people think wearing wool socks is a good idea when hiking. There's no denying that merino wool is warm, soft, and comfortable & also Merino wool socks are light and breathable.
Temperature regulating properties make them more popular for summer hiking. It can be used as underwear, socks, and hats. Merino is also good for keeping you warm in cold weather and offers great insulator properties to keep the body warm.
In this post, we will discuss Why Merino Wool is Good for Hiking, why you might use Merino Wool for hiking, and how it can benefit your overall performance in cold & summer weather conditions.
Related:
Table of Contents
Are Merino Wool Socks Good for Hiking?
A fiber from sheep called merino wool is known for its high insulation properties. Merino wool is also light, breathable, and merino woos is itch-free, making it an ideal fabric for.
The good thing about merino wool is that it is eco-friendly and looks good. The lightweight, breathable, and comfortable properties of merinoprotect wool make it a good choice for hiking and other outdoor activities.
Some believe that merino wool is better suited for outdoor activities than other materials like feathers, nylon, and silk.
The benefits of hiking with merino wool are twofold: it is lightweight and dries quickly when wet. In addition, you will be able to stay warm for hours at a time because it retains heat when the weather gets cold.
Aside from that, Merino fibers have natural antimicrobial properties that prevent odor accumulation and absorb water like synthetic fibers. The durability of merino wool makes it an ideal choice for clothing.
What Makes Merino Wool So Popular with Hikers?
Merinoprotect socks are great for hiking in winter is a natural fiber made from the fine fibers of Merino sheep. It's soft, warm, and absorbent, making it an excellent option for hikers looking for socks to keep their feet feeling better.
Soft and Breathable
It's incredibly soft, so it feels good against your skin, but it's also incredibly breathable and doesn't trap moisture like many other materials. This means you won't get sweaty or clammy when hiking in the heat or cold, and your feet will stay dry and comfortable.
Strong and Sturdy
Merino wool fibers are also very strong and sturdy, which means they can withstand daily use and abuse without showing any signs of wear or tear. Caring merino wool is also easy which makes them a great choice for anyone planning to spend time outdoors in cold & warm environments.
Versatility and Durability
Merino wool is a staple in the hiking world because of its versatility and durability. Merino wool is also highly breathable, so you don't need to worry about sweating when hiking or exercising in it.
Odor Resistance
There is no better fabric than Merino wool regarding odor resistance. Unlike cotton socks, merino wool socks don't smell when worn for a week, so that you can wear them daily for up to a week.
Keeping your pack weight down is important when hiking and traveling in areas without access to a washing machine. This key factor makes merino Wool So Popular with Hikers.
How to Choose Hiking Socks?
To travel one mile, an average person must take 2,000 steps to reach their destination. Several factors can affect that number, including the amount of climbing you will encounter on a hiking trail and the number of roots and rocks you will encounter.
As you travel through the world on foot, the right socks can play a crucial role in keeping your feet comfortable and free of blisters. To make the best choice, consider these four factors when choosing hiking socks for your trip.
Fabric: In most cases, the hiking socks are made from merino wool, but you can also find hiking socks made from polyester and nylon.
Cushioning: How much cushioning is used determines how comfortable and warm a garment is.
Sock height: You must buy socks at the right height to protect your feet from abrasions.
Fit: If you want to avoid blisters, ensure your socks fit well so they do not pinch or rub.
If you want to buy merino wool socks & confused about How to Wash Merino Wool Socks for Minimal Shrinkage, Merino protect is the perfect solution.
Why Merino Wool Socks for Hiking
Merino wool socks for hiking are one of the best things you can do for your feet. Merino wool is made from sheep's hair and has been used for centuries to make socks, sweaters, and other garments.
A few different types of merino wool perform differently in hiking. The two most common types of merino wool are single-ply and double-ply.
Single-ply merino wool is made from one layer of fiber, while double-ply merino has two layers. The single-layer type is better for warm weather hiking because it allows perspiration to escape through the weave, so your feet don't get too sweaty.
If you plan on hiking in cold weather or wet conditions, it is recommended go with the double-layer type. This way, your feet stay dry even when walking in heavy rain or snow.
What Are the Advantages of Hiking Socks Over Regular Socks?
Hiking socks are great for hiking because they are made from Merino Wool. Merino Wool is a natural fiber that absorbs moisture, keeping your feet dry and warm even during wet conditions.
The material also wicks away sweat to keep your feet cool when hiking in hot weather. The best part about Merino Wool is that it doesn't stink like cotton does when it gets wet. You don't have to worry about getting a bad smell from your socks after a long hike through mud or a swampy area. So if you are confused between cotton vs merino socks for hiking then merino is the best choice for hiking.
Merino Wool also gets softer with each wash so that they will feel better against your skin than regular socks. And Merino Wool doesn't absorb sweat as much as other fibers do, so you get less smelly feet when you wear them.
Conclusion
Merinoprotect wool is a natural fiber that is usually of fine quality. It has properties that make it suitable for use with various products. One of those products is hiking wear.
Many people love hiking, and merino wool can be great for hikers because it stays warm without adding bulk, absorbs moisture, and naturally resists odor.
Wool hiking socks can make all the difference when you're out in nature. They keep your feet less tired, prevent blisters and hot spots, wick sweat away from your feet, and are resistant to odor.
FAQs
Is wool better than synthetic?
Yes! Merino wool is a natural fiber that's naturally antimicrobial, meaning it resists bacteria and fungus better than synthetic fibers. This makes it great for hiking because you don't have to worry about getting sick from things like mold, mildew, and even the little critters that live on you while you're hiking.
Should you wear anything under merino wool?
Not necessarily! Merino wool is a natural fiber that can be worn alone if you want.
What type of sock is best for hiking?
Hiking is great for your body, and Merino wool socks are a great way to support you during your hike. Besides providing good temperature regulation, it also provides cushioning to ensure that your feet will not get wet.
What are the best socks for hiking in the summer?
The best socks for hiking in the summer are those made with merino wool fibers. They're lightweight and breathable, so you stay cool while keeping your feet dry and comfortable. They're also durable enough to last through many adventures.
What are the best socks for hiking in cold weather?
If you're planning on hiking in cold weather, you'll want to ensure that your socks are lined with a merino wool blend. This will keep your feet warmer than non-merino socks and help prevent blisters and other foot problems.
Source https://thehikingauthority.com/do-merino-wool-hiking-socks-dry-quickly/
Source https://hikingsoul.com/merino-wool/
Source https://www.merinoprotect.com/merino-wool-socks-good-for-hiking/