Best Rain Pants for Hiking of 2022 (Guide & Reviews)
Nothing can dampen the mood (literally!) on a hike quite so much as an unexpected burst of rain showers when you're out on the trail. If you're going to be hiking in a variety of weather conditions, it's best to be prepared and ensure you choose the right hiking rain pants, so you don't end up drenched and frustrated.
Today, we're going to walk you through what you need to look for when selecting the best rain pants for hiking, plus our top 5 picks to consider adding to your hiking wardrobe.
The top 5 rain pants for hiking we recommend for 2022:
The Best Rain Pants for Hiking Reviews
Here are the top 5 rain pants for hiking to keep water out and ensure you're nice, warm, and dry when stormy weather hits.
Marmot Men's Precip Pant
Marmot Men's Precip Pants have fully taped seams to lock moisture out with full-length zippers to make it easy to layer your clothing to stay dry and warm.
Sealed seams
Sturdy nylon
Reliable polyurethane coating
Adjustable waist and cuffs
User-friendly boot zippers
Sizing tends to run small
May not be ideal for heavy storms or very rugged terrain
The first selection on our list are these 100% nylon pants by Marmot. Featuring the all-important waterproof coating, plus multiple pockets for handy storage, these pants are simple and comfortable to boot. The Marmot Men's Precip Pant is highly durable and easy on the wallet, making it a great selection for long wear use.
We really liked the polyurethane coating inside these rain paints with the durable nylon outer layer to keep you warm and dry on blustery, rainy days. We were also pleased to see that these pants feature a handy boot zipper so you can slip them on and off without too much fuss. Even better, these seams are sealed to perfection, so you won't have to stress about getting soaked if you run into a storm cloud.
Another cool feature we liked about the Marmot Men's Precip Pants is that they feature velcro cuffs, allowing you to adjust them as needed based on the type of footwear you have on. The ultra-comfortable elastic waist is just another reason why these are some of the top rain pants for hiking available today.
Arc'teryx Beta SL Pant
Arc'teryx Beta SL Pants feature a minimalist design that reduces weight without taking key features away, and this makes them perfect for hiking and mountain climbing.
Large boot zippers
Highly durable Gore-Tex fabric
Comfortable yet fitted elastic waistband
Very resistant to wear and tear
Pants tend to run long
Knees may wear out quicker for more frequent hikers
The next pants we chose are these breathable waterproof hiking pants by Arc'teryx. The waterproof breathable design is ideal for longer outdoor adventures, while still being lightweight enough that you won't feel too warm or bogged down. We love the handy boot zippers, plus the added fly zipper is a functional touch.
These pants sport highly durable Gore-Tex fabric, which further secures the hem, lower leg, and instep areas. These pant regions are the areas that will bear the brunt of intense hiking and outdoor elements, so you can depend on the Gore-Tex design to see you through many a rough terrain.
We also liked the comfortable elastic waistband on the Arc'teryx Beta SL Pant. They are fitted enough to ensure secure wearing but not so tight that you won't have plenty of room to move around.
Mountain Hardwear Stretch Ozonic Outdoor Pants
Mountain Hardwear Stretch Ozonic Outdoor Pants have an athletic design that keeps you dry and comfortable while you backpack, hike, or take part in any outdoor activity.
Stylish yet functional fitted design
Full-length zippers on pant legs
Strong seams to prevent water creeping through
Waterproof breathable fabric
Only one storage pocket
Might be too fitted for some preferences
The Mountain Hardwear Stretch Ozonic Outdoor Pants feature 4-way stretch fabric that is ideal for long climbs and hikes in the great outdoors. There are full-length zippers on each pant leg, plus a secured seam to ensure no water slips through to your skin during a torrential downpour. We also really like the style of these pants, since they are just as attractive as they are functional.
These hiking pants are designed to be more fitted rather than loose, so if you are looking for a pair that combines both durability and style, you may have found your match. These pants are designed from waterproof breathable fabric to ward off moisture.
The side zippers made getting these pants on and off over any type of hiking footwear a total breeze.
One thing to note is if you like to layer your pants in colder climates, these rain pants are a bit too fitted to allow for much if any layering underneath. We were pleased to see the elastic waistband for comfort with a webbed nylon belt to secure it.
Unfortunately, these pants only feature 1 pocket situated at the mid-thigh, so you won't have much storage space for little extras while out on the trail. The pants do sport a fly zipper though, which is a helpful bonus.
Outdoor Research Men's Helium Pants
Outdoor Research Men's Helium Pants are an ultralight rain pant that keeps you dry when you get caught in a downpour in the backcountry.
Light and breezy, weighing just 5.9 ounces
Very comfortable
Boot zippers
Waterproof seam tape
Not ideal for off the grid, rugged terrain hikes
They tend to run small
These rain pants by Outdoor Research are super light, weighing in at just 5.9 ounces. So, if you want to pack a pair of rain pants without noticing a difference in your gear, these could be for you.
We like the handy boot zippers and were pleased to see the waterproof seam tape design. These pants are manufactured from 100% nylon for a weightless, breezy pant you can depend on when hiking in different types of weather.
Columbia Men's Rebel Roamer Pant
Columbia Men's Rebel Roamer Pants feature a durable softshell design that locks moisture out while preventing you from sweating and keeping you dry and comfortable.
Simple, sleek design
70 denier nylon fabric
Non-breathable waterproof design for total waterproofing
Very affordable
No fly zipper, pockets, or zip cuffs
The material is a bit heavy
Our final pick are these 100% nylon ones by Columbia. The first helpful feature we noticed was the leg openings that you can adjust for user-friendly ease. If the affordable design of non-breathable waterproof pants is your preference, these could be for you. They are a simple, no-frills option but they get the job done and look great as well.
The 70-denier nylon is highly durable, with a comfortable adjustable elastic waistband to give you plenty of freedom of movement. The Columbia Men's Rebel Roamer Pant is lacking in terms of a zipper fly, pockets, and zip cuffs, but this mainly comes down to a matter of personal preference.
If you don't care too much about pockets and would prefer to store all your essential items in your pack, you probably won't miss those pocket features too much. While these pants are missing a fly zipper, the elastic waistband is easy to loosen and tighten as you need to when out on the road.
How to Pick a Rain Pants for Hiking
Here's what you need to know to make sure you pick the best rain pants for all your outdoor needs.
Different Kinds of Fabric
The first key aspect of selecting the right hiking rain pants is to understand the different kinds of fabric available and which are best to suit your outdoor needs. There are many varieties of waterproof fabric available, and they are certainly not all created equal.
Rain pants are often designed with layers of waterproof fabric. Typically, the outer layer is made from polyester or nylon, which has to be treated with a special Durable Water Repellant to stay light and breathable.
The inner layers of rain pants are an overlay of fabrics that offer space for air and evaporated moisture to move through. There are both waterproof non-breathable fabrics and waterproof breathable fabrics, with breathable options typically being a much costlier selection.
In general, non-breathable fabrics are best for lighter hikes, while breathable fabrics are going to be a good option for longer excursions and warmer climates.
Non-breathable waterproof fabrics, in particular, come in a few different styles, with the most cost-effective options typically being those with polyurethane coating. The choice between breathable vs. non-breathable waterproof fabric is partly a matter of personal preference, but it is important to note that the latter will not allow even the slightest hint of condensation or air in or out.
That said, non-breathable fabrics are usually much lighter than breathable ones, only using a single fabric layer with water repellent coating. Breathable pants with more layers tend to be more durable though, which is reflected in their often-higher price point.
Fabric Coating
Many of the rain pants for hiking, especially the waterproof breathable kind, are usually treated with Durable Water Repellent or DWR. DWR is a chemical that helps fortify the overall water-impervious design of these pants and reduce wear on the exterior.
When hiking pants become wet, the DWR treatment helps to keep the pants dry and avoid any moisture seeping through to your legs. Non-breathable rain pants are so impenetrable in nature that they do not require DWR coating.
Another fabric coating option is a polyurethane coating. The right rain pants coated with polyurethane are usually very cost effective and easy to find. Polyurethane is not typically as durable as DWR coating but combined with the built-in nylon shell layer, you can expect a highly waterproof pair of pants.
Just know that polyurethane coated rain pants for hiking are not typically as durable and will not last as long if you are a frequent hiker. In general, you can expect to get about 2 to 3 seasons out of a pair of polyurethane rain pants with extreme use, and potentially longer with less recurrent use.
Seam Tape
Seam tape is a very important component to look for when selecting a hiking rain pants. Seam tape keeps your waterproof rain pants together and functions as an adhesive strip over the natural seams in the garment's fabric. The tape protects the stitching on your pants so it doesn't fray or let water seep through if you hit a downpour.
We cannot stress enough how essential seam tape is — you should never purchase a pair of rain pants that don't have this adhesive protectant.
Weight
Of course, when you're carrying your heavy gear and a rainstorm hits, the last thing you want to worry about is being bogged down by your rain pants! Weight is another key consideration to take into account when hunting for a rain pants for hiking.
Lightweight options with a few, powerful layers and sufficient seam tape are going to serve you much better out on the trail than bulky options that just weigh you down.
Zippers
The time of year that your rain pants are going to be most appropriate is during the spring, fall, and into winter. During these periods, you'll probably also be outfitted with heavier hiking boots or similar footwear for added stability and warmth in the great outdoors.
If an unexpected rain cloud appears and you find it's time to put your rain pants on, boot zippers are a handy feature to have. Not all of the pants include these, but boot zippers make it easy to slip your rain pants on and off as needed without having to take off your footwear and endure freezing feet.
The Final Winner
While each of the options listed above will suit a range of hiker needs, in our humble opinion, the best rain pants for hiking would have to be the Mountain Hardwear Stretch Ozonic Outdoor Pants. These rain paints really ticked all the key items off our checklist, with features from taped seams and stretch fabric to full-length zippers and a lightweight design.
We love that you can wear these pants with just about any type of hiking footwear, making them a useful addition to your outdoor wardrobe for many seasons. We were also drawn to the fitted, sleek design that we didn't see as much of with the other products listed. For functionality, long wear use, versatility, and durability, you can't go wrong with the Mountain Hardwear Stretch Ozonic Outdoor Pants.
I'm passionate about all things outdoors, bridging the gap between generations and sharing my passion for hiking and camping. My goal is to spread the endless benefits of being outside, always striving for better performance, new challenges, and ways to explore responsibly.
We are a family-run site with a team of outdoor experts who strives to inspire and motivate people of all ages to venture outside with confidence.
A little more about us.
Hiking In Rain Pants: Are Hiking Rain Pants Worth It?
Every hiker that's ever purchased rain gear has thought about ditching their rain pants. They're great for keeping your pants dry in heavy rain, but they're usually not worth the hassle. There's a fine line between getting a benefit out of wearing rain pants and your legs sweating so bad that it would have been better to keep them off. So when should I hike in rain pants and are rain pants worth it?
It's worth wearing rain pants when you're hiking in heavy rain, but you might want to leave them in your pack in light/moderate rain. Buy a pair of well ventilated rain pants and wait until the rain picks up to put them on. Just make sure you pair them with a pair of moisture-wicking hiking pants to cut down on sweat.
I have mixed feelings about rain pants. Rain pants are great in heavy rain, but there's a fine line between when you should or shouldn't wear them.
Table Of Contents
Hiking In Rain Pants: Pants For Hiking In The Rain
Most people don't know how to properly wear their waterproof rain pants. There's a fine line between the right and wrong time to wear rain pants. Put them on too early and you'll end up with sweat and condensation. Wait for the rain to pick up and your hiking pants will get soaked.
There's a serious problem with waterproof rain pants. Waterproof pants are great at keeping out rain, but they're just as good at trapping in moisture. Sweat won't be able to evaporate and you'll end up with a layer of condensation on the inside of your pants.
It only makes sense to wear rain pants in heavy rain and when you're hiking in cold or windy weather. Wearing waterproof pants in light/moderate rain usually ends up causing more harm than good. Your pants end up soaked in sweat/condensation and worse than they would have been without wearing rain gear.
Mesh ventilation and side zip panels help some, but they can only do so much. I've found that wearing a pair of moisture-wicking hiking pants in light/moderate rain is better than dealing with rain pants. They get slightly wet at first, but it won't take long for them to evaporate. Plus your upper body blocks the vast majority of rain unless there's a heavy crosswind.
I usually just tough it out and ignore the rain, but there is a time and place for rain pants. Let's go over a few times when it makes sense to wear rain pants. Just make sure you spend the extra money on a quality pair of pants with proper ventilation (my favorite).
You may want to check out my ultimate guide to camping in the rain! It goes over drying your clothes, and everything else you might need to know.
When Should You Put on Rain Pants?
There's no defined, right or wrong time to put on rain pants. It all depends on your personal preferences, the temperature, and level of precipitation. There's a fine line between needing them and being better off without them. Don't wait until you get cold, but you don't want to put them on early either. Putting them on early almost always leads to sweat and condensation on long hikes.
This will probably sound counterintuitive, but I put on rain pants once my thighs are completely soaked. You're probably asking yourself why I wait until my clothes are wet? Doesn't that defeat the purpose of rain gear?
This might sound crazy, but I know that my hiking pants will become just as wet from sweating and condensation in my rain gear. I've tried every way to eliminate sweat/condensation and there's no way to get around it.
It doesn't matter what the temperature is outside, the inside of your rain pants will always get soaked. You'll sweat like crazy in hot weather, and in colder weather the temperature difference will cause condensation to form (inside body temperature vs outside air).
Why Wear Rain Pants If They Don't Keep You Dry?
What's the purpose of rain pants if they don't keep you dry? This is just my theory, but I'm gonna go with it. Manufacturers market rain pants as a way to keep you dry, but that's not the true purpose. Rain pants keep you warm by trapping body heat, blocking wind, and keeping out cold exterior moisture.
Rain pants aren't designed to keep you dry! They keep out exterior moisture, but there's no way to eliminate sweat and condensation. It doesn't matter if your clothing is wet as long as you conserve body heat.
Just make sure you wear a pair of quick-dry hiking pants made out of some kind of synthetic material. I usually wear a pair of Columbia Hiking Pants, but any type of moisture-wicking pants will work.
Are Rain Pants Worth It? Why wear them if I still get wet?
It's usually worth carrying a pair of rain pants in your pack, but it depends on a few factors. How long will you be out in the rain? Does it seem like the rain will get worse or is it a light steady drizzle? What kind of pants are you hiking in and how long will it take for them to dry?
I always carry some type of rain protection, even in the summer, but it doesn't have to be a complete rain suit. In the summer, I usually carry a lightweight water-resistant windbreaker. It's breathable so I don't sweat and good enough to keep me dryish/warm in light rain.
I also carry Cheap Disposable Ponchos (weigh 2oz) for moderate or heavy rain. You can also wear full length gaiters/chaps or rain kilts to save some weight.
It took a while for me to commit to a pair of high quality ventilated rain pants. I would carry a pair of cheap Frogg Togg Rain Pants and they were terrible. They were fine around camp, but I'd be completely drenched in sweat/condensation whenever I'd hike in them. So I would only wear them in serious downpours.
Now I carry a pair of Marmot Precip Eco Full Zip Pants in my pack and they're way better. There's a full length zipper running along both legs so there's plenty of ventilation to eliminate sweat and condensation.
I wear them over my hiking pants and keep the zipper completely open 99% of the time. A little bit of water will probably get in, but it dries fast with moisture wicking hiking pants. I'll zip them up a little bit in heavy downpours, but the only time I completely zip them is when I need the added warmth on cold windy days.
You May Not Need Rain Pants In Warm Weather
In warm weather, you can usually get by with a pair of moisture-wicking hiking pants. Just make sure your hiking pants are made out of a synthetic nylon/polyester blend. They speed up evaporation and dry fast, and nylon and polyester blends are naturally moisture-resistant.
So light rain will shed off without absorbing into the fabric and moderate rain will evaporate fast. Plus your pack and top half of your body will block most of the rain. The only time you need 100% waterproof rain pants is heavy rain, and cold or windy weather.
Generally speaking, you really don't need rain pants in warm weather. It doesn't matter how hard it rains, your body won't feel cold. Just keep an eye on the temperature, because rainstorms occasionally bring a drop in temperature.
It's all about figuring out your comfort level. Do you usually get cold when your legs get wet? Then slow down your pace to minimize sweat and put on your rain pants. Hike through the rain if you don't think it will bother you. You can always toss on your rain pants if you get cold.
Features To Look For In Hiking Rain Pants
As I mentioned above, rain pants aren't designed to keep you completely dry. Their primary purpose is to keep you warm by conserving body heat, and blocking cold exterior moisture/wind. You can't completely eliminate sweat and condensation, but there are ways to minimize the problem.
Every pair of rain pants will block wind and keep out exterior moisture, but some options are better than others. A quality pair of rain pants will increase ventilation and help cut down on sweat/condensation. Consider the following features before choosing a pair of hiking rain pants.
Vents Offer More Flexibility: Every pair of rain pants have different levels of ventilation. Cheap rain pants supposedly use breathable fabrics (Frogg Toggs), but they won't be comfortable for long. It's worth spending the extra money on rain pants with full length zippers running up the legs. Vents keep you cooler, reducing sweat and condensation buildup, but they add 2-3 oz of weight to your pack.
Choose Adjustable Ankles and Baggy Openings: Look for pants with adjusters to tighten up around your boots/shoes. It's easier to put on rain pants with baggy openings since they go over your shoes, but hiking in baggy rain pants can be annoying so make sure they have adjusters.
Drawstring or Sewn-In: I might be in the minority, but I prefer the drawstring that wraps all the way around your hiking rain pants. Drawstrings last longer, plus they give you some cushion after losing or gaining weight. Elastic bands are more convenient, but the elastic will eventually start to fail.
Shoe Removal: Can you put on the pants without taking off your shoes? You don't want to take your shoes off on wet grass or muddy trails so find a pair of rain pants with large ankle openings.
Pockets: It might seem ridiculous, but cheap rain pants rarely have pockets. Look for rain pants with seam-sealed zippered pockets to hold your phone and other important gear.
Choose Side Zip Panels When Hiking In Rain Pants!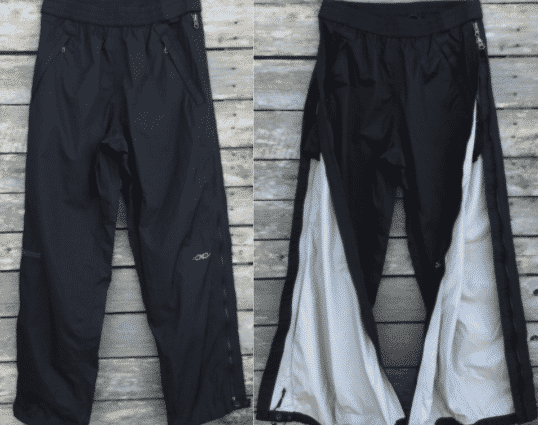 Every feature that you add to your rain pants will increase the price and weight of your pants. There's a fine line between price and comfort once you get into premium models. I couldn't stand the thought of spending $150 on a pair of rain pants, so I searched for a moderately priced pair of rain pants with all the features I need.
I carry Marmot's Precip Full Zip Pants (rain pants pictured above) and they're everything I could ask for in a pair of rain pants. They're the cheapest pair of full-zip pants I could find and I couldn't be happier. They might not be the lightest at 12 oz, but they're extremely comfortable for the price.
I really don't think it's necessary to buy expensive rain pants. They always end up getting trashed and they don't need to breathe as much as the top shell. With that being said, you will definitely be more comfortable spending the extra money to get side venting.
I wore a cheap pair of Frog Toggs Ultralight Rain Pants for years and they fit my budget. They don't have fancy features like ventilated zippers, but they're seriously cheap and weigh about 5oz. You will sweat like crazy on long hikes, but you can't find a pair of rain pants with side ventilation without spending $100.
Table Comparing Different Pairs Of Rain Pants
I recommend checking out the following table to compare the different brands of rain pants. I decided to sort them by my perceived value in relation to their price, weight, and zipper style. Remember that weights will vary depending on pant size and full-zip models will be a few oz heavier.
Just remember that it doesn't matter how much money you spend, you will still get wet. There's no way to completely eliminate sweat and condensation inside your rain gear. Staying completely dry is a losing battle on rainy days, so buy whatever fits your budget.
Model
Weight
Zip Length
(Venting)
Price
Marmot Precip Full Zip Pants
(Affordable Full Length Zipper)
12 oz
Full Length
$$
Frog Togg Ultralight Rain Pants
(Budget Option)
5 oz
None
$
Marmot Precip Eco Boot Pants
8.1 oz
Ankle Length
$$
Montbell Versalite Pants
(Lightest Available Rain Pants)
3.2 oz
None
$$$$
Enlightened Equipment Visp
(Lightest Zippered)
4 oz
Ankle Length
$$$$
Montbell Stretch Full Zip
10.8 oz
Full Length
$$$$
Arc'Teryx Beta SL
(Most Comfortable)
13.2 oz
Full Length
$$$$$
Outdoor Research Helium
6.7 oz
Ankle Length
$$$$
Table Comparing the weight, zipper length, and price of rain pants.
Alternatives to Rain Pants
Rain pants are great for keeping you warm in wet/windy weather, but you might prefer other options.
Rain Kilts: Rain kilts are a long waterproof skirt that goes over the top of your pants. It's basically a poncho that covers up your legs. They keep out water while allowing air to flow in, but they don't offer protection against wind.
Rain Chaps: Rain chaps run up your legs stopping just below the butt, but they offer excellent ventilation. These are basically just long gaiters that block the water in tall wet grass, but they are a close alternative to hiking in rain pants.
Ponchos: I almost always carry a cheap poncho to throw over my clothes. Ponchos can be annoying in wind, but they provide excellent airflow so you won't sweat. A cheap Frog Toggs Poncho will get you through 99% of storms, but even $2-$3 disposable ponchos are better than nothing. I don't carry my rain gear in warm mild weather, but I keep a cheap disposable poncho (these ponchos) in my first-aid kit to use in emergencies.
Waterproof Gaiters: Think about the part of your hiking pants that absorb 99% of water. It takes a lot of rain to soak your thighs, but the bottom 6-12 inches of your pants will get soaked as you walk through wet grass. That's when waterproof gaiters come in handy! They keep your ankles and socks dry without making the rest of your legs sweat.
You Might Want to Try Wind Pants
Wind pants are a great alternative to dedicated rain gear when you're not expecting rain. Wind can have a similar effect to rain, since it can quickly strip heat away from your body (Strong Wind=Cold Body).
They're not entirely waterproof, but they're made out of water-resistant fabrics (nylon/polyester blends). So you get 90% of the water-resistance without the sweat and condensation. Wind pants paired with a moisture-wicking hiking pants are a great combo in light/moderate rain, but I would carry a disposable poncho just in case the rain picks up.
Related Posts
What Are D Rings Used For On Backpacks?
Does your backpack have small rings shaped like the "Capital Letter D"? D Loops are commonly found on outdoor camping, climbing, and hiking packs, but… Read More » What Are D Rings Used For On Backpacks?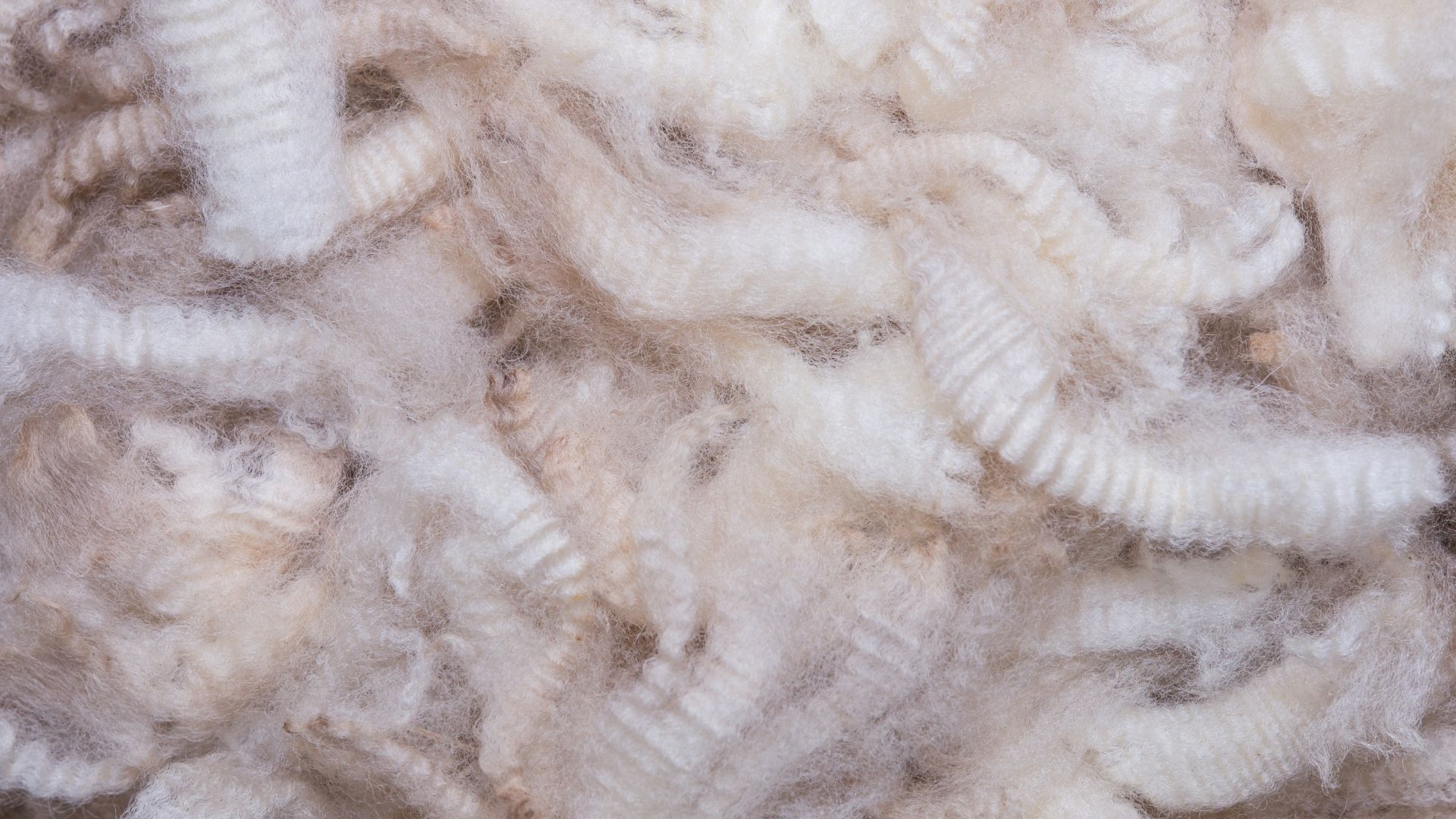 Does Merino Wool Shrink After Washing?
Merino wool is often considered one of the most comfortable fabrics. It's warm, soft, moisture-wicking, breathes well, and has antimicrobial properties. However, some people are… Read More » Does Merino Wool Shrink After Washing?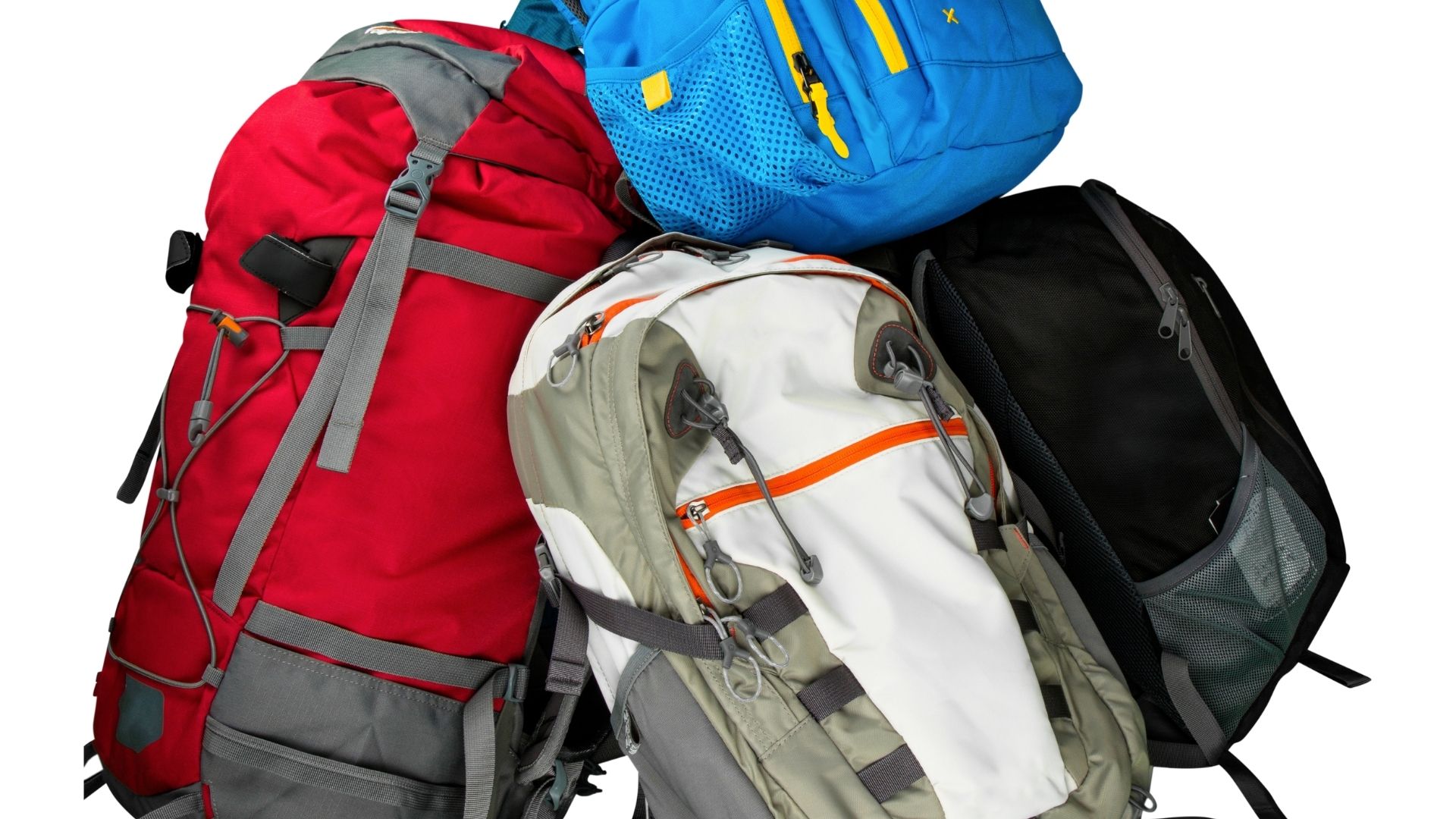 Backpack Materials Guide: Choosing The Right Backpack Material
A backpack seems like a simple accessory. It's just a simple fabric bag, with straps, and a few zippers. You may be surprised that there's… Read More » Backpack Materials Guide: Choosing The Right Backpack Material
Hiking Authority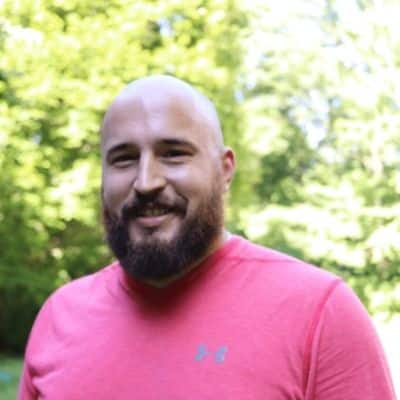 About The Site Owner
Hi, I'm Justin the owner, content manager and primary writer on TheHikingAuthority. I grew up in a small Ohio town just outside of Cleveland. My parents started me off right and I've been camping/backpacking since before I could walk.
Throughout the years I've spent countless hours researching gear and perfecting my backpacking setup. Now I want to share what I've learned with you. Feel free to ask me questions by following the contact us page below.
Amazon Affiliate Disclaimer
"We are a participant in the Amazon Services LLC Associates Program, an affiliate advertising program designed to provide a means for us to earn fees by linking to Amazon.com and affiliated sites."

report this ad
13 Best Waterproof Hiking Pants
When hiking in summer, especially in the mountains, you need to be prepared for all kinds of weather. One of the worst things is to be caught in a rainstorm in the wrong attire. That's why it's essential to have a good pair of waterproof pants for hiking. The best waterproof hiking pants will keep you dry in the worst weather. Whether you're looking for waterproof hiking pants for women or men, you'll want to be sure that they stand up to the rigors of the outdoors.
How To Choose The Best Waterproof Hiking Pants
As with any gear that you use in the outdoors, whether it's the best waterproof hiking shoes or the best waterproof hiking backpacks, there are certain features that you need to keep in mind when buying these. The same goes for waterproof hiking pants. You want to be sure that what you get is the bang for your buck.
Material
The material is one of the most important factors that you need to consider in waterproof pants for hiking. While you want to be sure that it keeps the elements out, the material should also be breathable. Gore-Tex is one of the best materials for protection from the rain but it does come at a heavier price than most other pants. However, other materials like ripstop nylon, eVent, and Pertex also keep you fairly dry. One thing you need to understand is that it's difficult to find completely waterproof fabric that is also breathable.
Type of Waterproofing
Depending on the conditions you'll be hiking in, you'll need to choose the waterproofing accordingly. If you're going to be hiking in damp weather with an occasional drizzle, water-resistant pants are a good enough option. However, heavier downpours will need more protection.
You'll find waterproofing of two types; coatings and laminates. Coatings are applied directly to the interior of the fabric while laminates are membranes that prevent water or liquids from passing through. These are generally more expensive than coated fabric and also offer a higher level of breathability.
Comfort
Hiking can be quite a strenuous activity and the worst thing would be to hike in attire that is uncomfortable. If you're hiking in warm weather you'll need pants that allow your legs to breathe. Waterproof hiking pants that feature zippered leg vents are a good option. On the other hand, if you're hiking in winter, you'll need something that's breathable, yet warm. Waterproof hiking pants that have a fleece lining are best.
Do I Need Rain Pants For Hiking?
If you're going to be hiking in places that experience heavy rain then it's a good idea to add a pair of rain pants to your gear. These pants will keep you dry and warm in bad weather.
Is It Really Worth Investing In Hiking Pants?
Avid hikers will tell you just how important the right hiking gear can be. An uncomfortable pair of pants can ruin your hiking experience. Whether you're looking at waterproof pants for hiking or regular hiking pants, you'll find these come with a few special features to enhance your time on the trail.
Columbia Men's Silver Ridge Convertible Pants
Columbia Men's Silver Ridge Convertible Pants are one of the best value waterproof pants for hiking. Available at an affordable price, these breathable, quick-drying pants are an excellent choice for the casual hiker. If you're looking for waterproof hiking pants for women and men, this brand has both. The reason they're convertible is that you can zip off the legs to wear them as shorts.
Besides the signature UPF 50 fabric that not only protects from the sun but also wicks moisture, the pant comes with other handy features. It has one zip-closure security pocket, side pockets with hook and loop closure, and mesh pocket bags for security. The classic fit pant is comfortable with a partial elastic waist and gusset details.
Breathable, moisture-wicking fabric
Omni-shade blocks UVA and UVB rays
Can be converted into shorts
Several colors to choose from
It's not easy to get the legs back on when you unzip them
The zippers are a little stiff
TBMPOY Men's Outdoor Quick-Dry Waterproof Hiking Mountain Pants
The best waterproof hiking pants are lightweight and functional like the TBMPOY Men's Outdoor Waterproof Hiking Mountain Pants. Featuring a slim fit, and flexible knee design, the pants are comfortable enough for big movements on the trail.
You can choose between two variants, the thin A1 style that is ideal for summer or spring activities, or the thicker A3 style with its fleece lining. The fabric of the A3 style is waterproof, windproof, and breathable.
What makes these pants so great for the trail are the extras such as the two thigh zipper pockets and two side zipper pockets. It also has a rear pocket and an adjustable belt. For those men that prefer to dispense with the belt it also has an adjustable stretch waist.
Comfortable
Two styles to choose from
Multiple zippered pockets make them great for the trail
Adjustable stretch waist
Not waterproof as described but good water resistant fabric
Jessie Kidden Mens Waterproof Hiking Pants
If you're looking for durable waterproof pants for hiking that won't burn a hole in your wallet, the Jessie Kidden Men's Waterproof Hiking Pants are a good option. Made with a wear-resistant stretch nylon surface layer with a waterproof coating, these pants effectively repel rain and snow.
These insulated winter hiking pants feature four large capacity pockets and two button back pockets to store your phone and wallet. Additionally, the warm softshell pants also have articulated knees to enhance movement.
The inner layer of the pants is made from a skin-friendly warm fabric with superior moisture-wicking treatment. This makes them breathable and comfortable.
Three-stage waterproof out shell fabric
Wear-resistant and scratch-resistant
Fleece-lined inner
Three zipper pocket
Slim fit
Eight colors to choose from
Won't fit someone who's on the heavier side
Outdoor Research Men's Foray Pants
Many of the best waterproof pants for hiking also double up as excellent rain pants that can be worn over your regular clothes for added protection. The Outdoor Research Foray Pants are one such pair. Suitable for several outdoor activities like hiking, mountaineering, or backpacking, these pants are lightweight and easy to pack. You can even find the same brand of women's waterproof hiking pants.
The reason why they provide such impressive protection from the rain is that they're made from Gore-Tex Paclite fabric. The two-layer fabric is lightweight and breathable with fully sealed seams to keep water out.
The durable protective layer cancels out the need for the lining which makes it extra light. It comes with an adjustable waist with a drawstring closure and side zippers. The side zippers are convenient for pulling the pants over footwear.
Breathable
Lightweight
Good waterproofing from Gore-Tex Paclite fabric
Fully sealed seams
Side zipper
Couldn't find anything to fault about these pants
Hubunucc Men Waterproof-Fishing-Hiking Pants
Featuring an elastic waistband and belt loop to adjust the fit, the Hubunucc Men's Waterproof Hiking Pants stand out on many fronts as the best waterproof hiking pants. You can pair this classic design with anything. The streamlined fit and cutting lines make these pants quite stylish.
These versatile all-season pants are suitable for your next adventure. They're scratch and wear-resistant as they're made from 95% nylon and 5% spandex. This means you can engage in a wide range of outdoor activities when you're wearing these. Apart from the material, these ripstop hiking pants feature 3D cutting, reinforced knee design, and exquisite stitching.
You'll find two front slant pockets with a breathable mesh lining as well as one large zipper security pocket. There are also two straight pockets at the time ideal for storing small items.
Versatile and stylish
Scratch and wear-resistant
Multiple pockets
Suitable for all seasons
Classic design
The belts that come along with the pants have sizing issues
The fabric feels a little too thin
BenBoy Women's Outdoor Waterproof Windproof Hiking Pants
Sitting right at the top of the listing of women's waterproof hiking pants on Amazon, the BenBoy Women's Outdoor Waterproof Windproof Hiking Pants impresses with its style. Available in a wide range of colors, these waterproof hiking pants for women score high on many fronts. You'll also find them in the men's section so if you're looking for couple-pants, these are a good choice.
The slim-fit hiking pants have an adjustable waistband with a belt. You'll also find multi-zipper pockets, patchwork knees, and steric knee darts. A fleece lining combined with a waterproof finish makes these pants ideal for winter. The softshell polyester fabrics provide warmth and comfort.
What's also great about these pants is they're anti-friction and wrinkle-free so you can pack them into a small corner without worrying about creases. Another reason why these waterproof pants for hiking, score so high is the price. They're good value for money.
Good value for money
Stylish and versatile
Fleece-lined to keep you warm in winter
Multi-zipper pockets
Softshell polyester fabric
Anti-crease
Mountain Hardware Stretch Ozonic Pant
Available for both men and women, the Mountain Hardware Stretch Ozonic pant is one of the best waterproof hiking pants out there. Boasting outstanding mobility with a fantastic four-way, all-over stretch, these pants are ideal for hiking, backpacking, or any other outdoor activity.
Also, the Stretch Ozonic pant will keep you dry in inclement weather as they are waterproof, wet-weather pants. They come with an adjustable webbed belt for a comfortable fit. You'll also find full-length side zips to easily get them on or off.
The fabric of these pants is also tough and durable with a four-way all-over stretch. Constructed with enhanced knee articulation for improved mobility, these pants are not only comfortable but lightweight too.
Outstanding mobility with a four-way stretch
Durable 40D face fabric
Fully side zippered legs
Loops at leg cuffs
Lightweight
These pants are great, nothing much to complain about
The North Face Venture 2 Half-Zip Waterproof Hiking Pant
No list of outdoor gear would be complete without at least one product from The North Face brand featuring on the list. One of the best waterproof pants for hiking is The North Face Venture 2 Half-Zip Waterproof Hiking Pant. Designed with a waterproof and windproof DryVent Shell, these relaxed-fit pants will protect you from the elements.
While the sealed seams and 100% recycled nylon with DWR finish ensure you'll stay dry, the material is also breathable. An elastic waistband and internal drawcord help with a personalized fit. In addition to this, you'll find adjustable ankle tabs to prevent water from seeping in and knee-high zippers. The covered zip hand pockets will also keep your gear safe.
These ultralight pants are perfect to take along for any trip. They can be packed away easily in the hand pocket, creating their own pouch.
Knee-high zippers make them easy to wear
Elastic waistband and internal drawcord for a personalized fit
Adjustable ankle tabs
Ultralightweight and easy to pack
100% nylon with DWR finish to keep you dry
Non-insulated so not ideal for skiing or cold weather
Eddie Bauer Guide Pro Pants
The name itself tells you that the Eddie Bauer Guide Pro Pants are an excellent choice of waterproof pants for hiking. You'll find them in both the men's and women's stores in a wide range of colors. They're perfect for hiking or lounging at camp. Lightweight and packable, the two-way stretch Flexion nylon and spandex fabric makes these mobile and flexible.
Besides the comfort of these pants, the StormRepel DWR water-resistant finish ensures you stay dry. Water is repelled so it doesn't soak into the fabric. The fabric doesn't only protect you from water but also has a FreeShade 50+ UPF sun protection.
Eddie Bauer is committed to a safe environment so their pants are also designed from environmentally friendly products. They come with two secure zip cargo pockets for your small essentials.
Lightweight and easily packable
Two-way stretch Flexion nylon and spandex makes these flexible
StormRepel DWR water-resistant finish
FreeShade 50+UPF sun protection
A cell phone barely fits into the pocket on the leg
The North Face Women's Aphrodite 2.0 Pant
Outdoor enthusiasts will definitely be familiar with The North Face brand. Whether you're looking for the best waterproof boots for men or the best hiking daypacks for women, you can be sure there'll be an item from The Northface in that list. The North Face Women's Aphrodite 2.0 is one of the best options for waterproof hiking pants for women. With these, you can navigate overflowing streams or overgrown fields with no difficulties.
The ultra-durable, quick-drying FlashDry XD the fabric enables you to stay drier and more comfortable in a wide range of weather conditions. You can also keep your smaller items safe in the front hand pockets and zip pockets.
When it comes to the fit, these pants are designed with a standard, leg-skimming fit. A stretch drawcord at the leg openings allows you to adjust the length of these pants for a personalized fit. They also come with a 2×2 wide rib-knit waistband for flexible comfort.
Quick-drying FlashDry XD fabric
Comfortable fit
Stretch drawcord at the leg
2×2 wide rib-knit waistband
Pockets
The material is a little thin and doesn't feel rugged
prAna Stretch Zion Pant
One of the best waterproof pants for hiking that ranks high on our list is the prAna Stretch Zion Pant. It's designed to take on every adventure with its roll-up leg snaps and original Stretch Zion fabric.
You can choose from a range of neutral colors that pair well with anything. The rugged simple design features an adjustable waistband, ventilated inseam gusset, and an angled dual entry zippered cargo pocket.
Though these pants are not waterproof, the water repellent fabric ensures that they dry quickly and keep water out. In addition to this, the fabric also has UPF 50+ protection to keep you cool and dry on sunny days. With this abrasion-resistant fabric, you can enjoy your outdoor adventures with no stress.
Very comfortable
Roll-up leg snaps
Abrasion-resistant fabric with UPF 50+ protection
Quick-drying water repellent fabric
Ventilated inseam gusset
One needs to be sure of their size as this could be an issue
Marmot Men's PreCip Lightweight Waterproof Full-Zip Pant
For men who prefer a minimalist pair of waterproof pants for hiking, the Marmot Men's PreCip Lightweight Waterproof Full-Zip Pant delivers the goods. Perfect for hiking, climbing, or other activities where you could get drenched in the rain, these pants keep you dry.
Made from breathable, NanoPro waterproof fabric, with taped seams, you can be sure you'll be dry and comfortable on the trail. In addition to this, you'll also find full-length side zippers with a bonded storm flap for easy layering.
The pants also come with zippered side pockets and a back pocket. With the elastic waist, you'll enjoy a secure, comfortable fit.
Machine washable
Waterproof, breathable NanoPro fabric
Taped seams for added protection
Full-length side zippers with bonded storm flap
Zippered side pocket
The top of the zippers are quite hard and tend to dig into your sides
Arc'teryx Zeta SL Pant Women's | Gore-Tex Hiking Shell Pant
Women's waterproof hiking pants such as the Arc'teryx Zeta SL Pant are big on comfort and protection. With these waterproof pants for hiking in your wardrobe, you'll be more than ready for those outdoor adventures. These lightweight, comfortable pants are big on functionality. They're also available for men.
There's no doubt that these pants are one of the best all-around performing pants. It uses Gore-Tex's weight-focused waterproof fabric called Paclite Plus. This material is not just waterproof but extremely lightweight and breathable. However, the downside to this great outdoor pant is the lack of extras.
You won't find any pockets on these pants and they're not abrasion resistant either. So if you plan to wear these on a trek through thorny areas you may want to rethink your choice. That being said, if you're looking for the best waterproof hiking pants, the protection that these pants offer is quite impressive.
Source https://www.outdoorsgenerations.com/best-rain-pants-for-hiking/
Source https://thehikingauthority.com/hiking-in-rain-pants-are-rain-pants-worth-it/
Source https://wowtravel.me/waterproof-pants-for-hiking/