The best places in the world to bungee jump
Bungee jumping is one of the world's most popular extreme activities, providing a chance to experience the weightlessness of flying, exhilarating views and a whole lot of adrenaline. Here are the best places in the world to take the plunge.
Macau Tower in Macau, China
At 233 metres, Macau Tower is the world's highest commercial bungee jump
The drop from Macau Tower holds the Guinness World Record for Highest Commercial Bungee Jump and is a favourite among adrenaline junkies. Jumpers leap from a platform built 233m above the ground and experience the ultimate free fall before slowing down 30 metres above the ground, where the cord tension rebounds the bungee back up. The design of the bungee cable system makes it possible to jump in nearly all weather conditions. If you're looking for something a little less intense, you can try the Skyjump. Similar to base jumping, this tethered descent takes 17 seconds (longer than the bungee jump) and brings you gently to the ground floor of the Macau Tower. Hotel Riviera Macau offers rooms with unobstructed views of Macau Tower.
Verzasca Dam in Ticino, Switzerland
This jump was made famous by the 1995 James Bond film *GoldenEye*
You may recognize this location from the opening scene of the 1995 James Bond film GoldenEye, where Pierce Brosnan runs along the Verzasca Dam before bungee jumping 220 metres to a platform at its base. And thrill seekers can recreate this famous scene themselves between April and October. Verzasca Dam is also one of the only places where you can bungee at night, as it is illuminated by spotlights. Just 1.2km from the dam, Green View Apartments offers all the comforts of home and has a spacious patio where you can unwind after your adrenaline-fuelled day.
Bloukrans Bridge in Western Cape, South Africa
Whether or not you jump, you can't beat the views from Bloukrans Bridge
Holding the title of the world's highest single-span arch bridge, Bloukrans Bridge was the location of Africa's first bungee jump. Walk along a path under the bridge until you reach the highest part of its arch, step onto the extended walkway and bungee the 216 metres towards the Bloukrans River. If you're not quite ready to take the plunge, you can also take in the views of the surrounding wilderness with a Bloukrans Bridge walking tour. Located in the nearby village of Nature's Valley, Tranquility B&B offers the perfect change of pace after your bungee jump. The B&B is just steps from the beach and has an outdoor pool and hot tub.
Kaivopuisto in Helsinki, Finland
The jump in Kaivopuisto lands on a platform floating offshore
Each year, for the months of July and August, Finland's largest bungee jump is temporarily constructed in Kaivopuisto, Helsinki's oldest park. Standing at a height of 150 metres, the structure sits along the edge of the park's beach and jumpers land on a platform floating offshore. During the jump, you can expect to reach speeds of up to 120 km/h. After your jump, don't forget to pick up your certificate of completion as a memento of your bravery. Just a 13-minute walk from the park, Hotel Fabian is perfectly located to explore all the sights you saw from above before your jump.
Nevis Highwire in Queenstown, New Zealand
Experience the best of New Zealand's extreme sports and jump from the Nevis Highwire
If you want to experience the best of New Zealand's extreme sports, plan a trip to the Nevis Highwire. What makes the Nevis Highwire such a thrill is not just the jump itself – the build-up is nearly as intense. Your adventure begins with a four-wheel drive up the mountain road until you reach the gorge. From there, you'll take a cable car suspended from either side of the Nevis Valley to the centre of the gorge, where you'll do your jump. The platform is designed with a glass floor so that spectators can watch from above as you freefall for 134 metres in just eight and a half seconds before being brought back up. Sofitel Queenstown Hotel & Spa is located just a few blocks from the highwire pick up point and has an on-site spa to pamper yourself before and after your jump.
Victoria Falls Bridge on the border of Zimbabwe and Zambia
This is likely one of the only jumps that will require a passport to complete
Connecting Zimbabwe and Zambia, the Victoria Falls Bridge spans the divide created by the Zambezi river. It's here, with crashing Victoria Falls as your backdrop, that you will take your 111-metre leap of faith. Whether you go solo or convince another adrenaline seeker to join you for a tandem jump, the views are unparallelled. On your jump day, don't forget to bring your passport. The bridge marks the border between Zimbabwe and Zambia, so you'll need it to get onto the bridge. Shearwater's Explorers Village offers chalet and tented accommodation and is just an 8-minute walk away from Victoria Falls.
Experience Bungee Jumping In Kenya At These 6 Adventurous Spots In 2022!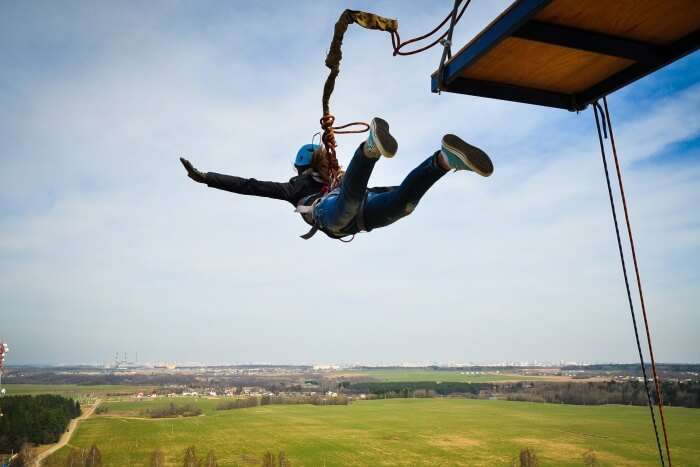 Kenya, renowned for its shorelines, brings to the table more than we might expect or can even envision! The place isn't just an incredible site to unwind yourself. It also ensures you have a great time when it comes to indulging in adventurous activities Bungee ricocheting is a thrilling adventure that involves bobbing from a tall structure while being fastened by an adaptable string. The tall structure is usually a building, augmentation, or crane.
The excitement starts from the free-fall and bounce back. At the point when an individual bounces, the rope expands and the jumper flies upwards again, continuing to falter all over. This excitement lasts until the moment you are up again standing on your feet. Bungee jumping in Kenya can be once in a lifetime experience, thanks to its picturesque landscapes and energetic vibes.
6 Places For Bungee Jumping In Kenya
To make your experience of bungee jumping in Kenya special and sorted, we have compiled a list of most popular spots that are ideal for this adventurous sport. Keep the list handy as you reach this place and visit the ones that tempt you the most!
1. Bungee Jumping Sagana, Kenya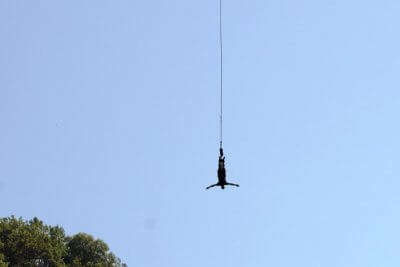 The experience of bungee jumping at Sagana is quite thrilling. Here, you are made to jump from a 60 m tall structure with a flexible rope fastened at your back, so you appreciate the vibe of free falling yet you don't tumble to the ground.
The excitement is as much the same as you attempt the free-falling as you get with the bounce back, giving you a thoroughly elating inclination.
Location: Sagana, Kenya.
Google Rating: 4.1 out of 5
2. Kenya's Adventures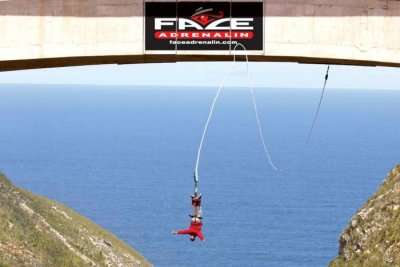 People who come for bungee jumping in Kenya can even experience it during the night and get to taste the savory supper. Sagana is the hub for this activity in Kenya. It can be enjoyed as one of the fun group activities in Sagana, Kenya.
This one is surely promising to help you get benefited with the amazing activities that pump your adrenaline!
Location: Sagana, Kenya.
Google Rating: 4.5 out of 5
3. Rapids Camp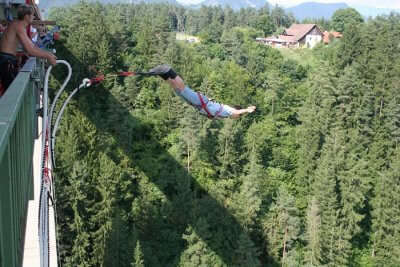 Another spot in Sagana that lets you enjoy bungee jumping is on the banks of the Tana River offered by Rapids Camp. The stage for bungee jumping is a 60 meter high steel tower. You should climb the pinnacle to bounce off.
Diverse visit administrators appear to offer changed timings for hop off. You just get 10-15 minutes to decide in the event if you will jump off or not and after that time is up, you won't be permitted to hop.
Location: on the banks of the Tana River.
Google Rating: 4.5 out of 5
4. Red Adventures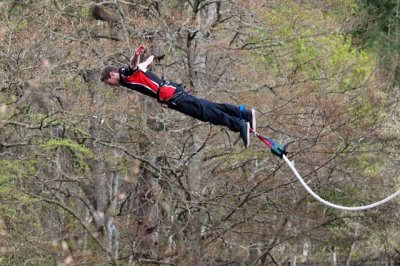 You are generally put into a well-being saddle which has a versatile string attached to your back. The electric rope normally extends so you will ricochet here and there a couple of times before the line quits moving. There is typically a watercraft on the stream holding up to get bungee jumpers.
There are additionally different things that Red Adventures provide in Sagana. There is wilderness boating, medium-term outdoors, bramble suppers, and cookout lunches.
Location: Sagana, in the heart of the place called Kenya!
Google Rating: 4.2 out of 5
5. Fun Times Pvt. Ltd.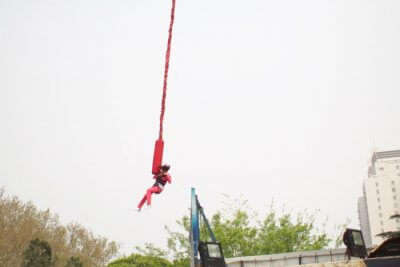 This one leading a budget from cost running from 5,000 Ksh. to 5,500 Ksh. contingent upon the administrator. To be on the safer side, plan a budget for Ksh. 6,000 just in case the expenses have gone up.
There is additionally a stopping charge of Ksh 500 for individuals utilizing the Savages parking garage. The least weight to bungee bounce is 40 kg and the highest is generally 105 kg.
Location: Sagana, Kenya
Google Rating: 4.3 out of 5
6. Bungee Seizing camps near Sagana!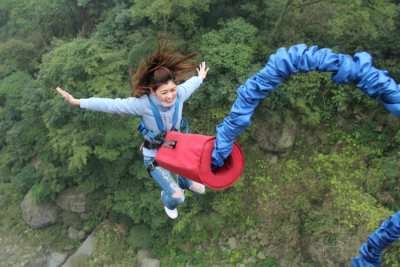 You won't get your cash recovered so you would be advised to be assured of yourself that you will do it before getting onto that platform. On the off chance that you are a thrill seeker, Bungee seizing Rapids Camp situated by Sagana River should be your first stop.
The primary hop is a thrilling 60 meters plunge that tosses you into a repulsive free-fall, making you shout your lungs out. Furthermore, when you're finished with the drop and you surmise that it is finished, you'll be surprised with one more thrilling fall.
Location: Sagana
Google Rating: 4.1 out of 5
Tips For Bungee Jumping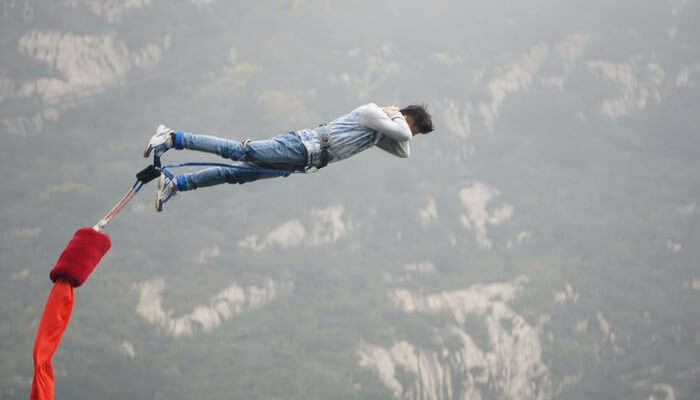 Following are some of the tips for bungee jumping Kenya you should keep in mind:
1. Wear comfortable clothes and footwear
2. Make sure to choose an experienced and reliable adventure company
3. Eat a light meal before the jump
4. Schedule a checkup with your doctor to make sure your body is healthy enough for bungee jump
If you are planning for an adventurous trip to Africa, then don't forget to add these spots mentioned above. For a fulfilling bungee jumping in Kenya, visiting these 6 places will do the needful. Also, don't forget to indulge in other adventure activities too.
Disclaimer: TravelTriangle claims no credit for images featured on our blog site unless otherwise noted. All visual content is copyrighted to its respectful owners. We try to link back to original sources whenever possible. If you own the rights to any of the images, and do not wish them to appear on TravelTriangle, please contact us and they will be promptly removed. We believe in providing proper attribution to the original author, artist or photographer.
Please Note: Any information published by TravelTriangle in any form of content is not intended to be a substitute for any kind of medical advice, and one must not take any action before consulting a professional medical expert of their own choice.
Frequently Asked Questions Related To Bungee Jumping In Kenya
What do you need to carry for bungee jumping?
Following are some of the things to carry while heading for bungee jumping –
1. Comfortable clothes and footwear
2. Sunglasses and sunscreen
3. Basic medication and first aid
What are some other adventurous activities that can be done at Sagana?
When you go for bungee jumping Sagana, you can also experience other activities like overnight camping, white water rafting, bush dinners and picnic lunches.
What is the weight limit for bungee jumping?
The minimum weight to bungee jump is 40kg and the maximum weight is usually 105kg.
What is the average cost of bungee jumping in Kenya?
Is you wish to try bungee jumping in Kenya, then the cost per person is approximately INR 3500 to INR 4500.
Source https://www.booking.com/articles/best-places-in-the-world-to-bungee-jump.html
Source https://traveltriangle.com/blog/bungee-jumping-in-kenya/
Source