Bungee Jumping in Jinja
Jinja is a great place to hang out for a few days, whether in Jinja town itself or at Bujagali. In fact its so great we have known many people over the years who have come for just a weekend and never left. There is a lot more to Jinja than adventure, there is arts and crafts, the Source of the Nile, a golf course as well as just being a pleasant place to stroll around. Bungee jumping is among the main activities to participate in on your Uganda tour to Jinja.
BUNGEE JUMPING OVER THE RIVER NILE IN JINJA
Bungee jumping over the Nile River involves jumping from a platform with a bungee cord connected to two tied legs. Although experience is not required before taking part in the activity, one still needs psychologically set before taking part in the activity. Bungee jumping on the Nile River in Uganda ,Participants are tied in two different ways . There is the ankle tie with your face looking down and the whole body tie allowing you to float like a butterfly. Before the Jump, the instructor counts 1 to 3 before shouting "Bungee" and off you go.
The activity can be done during the day or night. Night Bungee jumping has its own thrill but may reduce the quality of views and photos taken. What make Bungee jumping special? Diving down a tower and touching the river Nile provides one the most spectacular views imaginable. The main thrill comes from falling freely then rebounding softly over and over before finally touching the waters. It is one of the scariest things but also most adventurous activity one can do in their lifetime.
Bungee Jumping in Jinja
How Bungee Jumping is organized in Jinja.
Bungee jumping in Jinja starts with registration of participants (including making payments) and signing the waiver form. While registering, participants can choose to go for the long or short jump. The long jump goes all the way down enabling one to touch the river Nile itself while the short jump stops midway. Bungee jumping on the Nile river in Jinja. After registration participants are called out one at time for briefing while the others wait for their turn or cheer on from a balcony. Before jumping, the individual is dressed up in the right jumping gear. Both legs are tied with a single rope to allow the participant fall freely letting the bungee hold him/her smoothly as they touch the Nile. First-time jumpers are strongly warned against looking down at the 44 cliff before jumping. Those afraid of heights may find the experience overwhelming but the knowledge that thousands of people have made a similar dive safely in the past should be enough consolation.
Even so, closing the eyes or looking straight ahead is highly recommended for it will help one remain composed and not chicken out. Bungee jumping on the Nile river. Once you are about to take the plunge, the feeling is difficult to describe. Your heart beats and your mind tells you not to take the leap but eventually you do and its over in minutes. The initial fall/descent takes a few second as the rope bounces back and forth before finally settling down at the bottom of the river. By this time the fear is gone and you begin to realize how amazing the whole thing is. Most people want to do it again and again (if not for the cost) after this first experience. After reaching the bottom and touching the Nile, Guides at the bottom will be waiting with a boat to untie them and take them to a safe waiting place to recover and relax.
The safety of Bungee Jumping in Jinja.
Before taking part in the activity one must sign a form removing all liability from the company if anything goes wrong. Nothing will go wrong!! Bungee jumping is a very safe sport and no accident has ever occurred since the activity was introduced more than 10 years ago. The crew has also put in place safety procedures to ensure that the activity is as fun and as safe as possible. The company follows the New Zealand/Australian standards for bungee jumping.
The equipment used are comparable to best elsewhere in the world. The jumping cords are made with high quality latex rubber made by the best underwear makers in the world. All equipment are tested thoroughly before use and records kept to ensure that they are within their working life time.
In order to ensure safety, management hires highly trained and experienced professional crews. The company also hires international consultants annually to review safety procedures and make any safety recommendations.
Bungee Jumping in Jinja
Requirements and Important Information about Bungee Jumping over the Nile River.
⦁ Participants must be free of any heart diseases such as high blood pressure or any serious medical condition in order to participate. ⦁ One must be at least 13 years old to engage in Bungee jumping. ⦁ The minimum weight for participating is 35 kilograms. The tower supports weights of up to 260 kilograms. ⦁ Because the maximum weight is 260kg, those who are afraid to jump alone can go with a friend and jump at the same time. ⦁ Pregnant mothers are not allowed to take part in the Bungee jumping activity. ⦁ To have the best possible Bungee jumping experience, you need to have good hiking shoes, comfortable clothes, insect repellents and Sunscreen to protect against the sun. ⦁ All valuables including jewelry need to be left behind to avoid any loss while jumping. ⦁ The code used to tie the ankles can lead to bruising or swelling. Have some oil to apply on the ankle area when need arises. ⦁ It is important to ensure that you take some photos for memories of such beautiful moments of the experience. ⦁ Participants are allows advised not to jump on a rainy day because the ropes can easily get slippery ⦁ People doing the activity for the first time are advised not to look down before jumping . If you do so, you may lose your confidence and open room for fear. Many have opted out after looking down at the 44 meter cliff. It's that intimidating. ⦁ Before jumping, it is important to check with the team that the equipment is functioning and fitting you well. Check that the equipment is worn out in any way and if so, have it replaced and proceed.
Bungee Jumping can be done during our 1 day or 2 day Jinja Safari. This gives you a breath taking experience of what Uganda has to offer.
How much is bungee jumping in jinja
Enjoy Gorilla Trekking with Silverback Gorilla Safaris!
Enjoy Gorilla Trekking with Silverback Gorilla Safaris!
Bungee Jumping in Jinja on River Nile of Uganda

Are you a thrill seeker and ready to touch the waters of River Nile, then be prepared for bungee jumping in Jinja Uganda where you are guaranteed of experiencing the ultimate adrenaline rush while braving one of the most exciting dives in East Africa. Get a chance to leap over the magnificent source of the Nile from one of the most jaw-dropping Bungee jumping spots in the African Continent.
Bungee jumping in Jinja is only organized by specialized jump crew from Adrift Uganda (a popular tour operator with decades' experience in water sports). Visitors can enjoy tandem jumps as well as water touches organized with the highest International standards. This is probably the best experience of Bungee jumping enjoyed by thrill seekers, given the fact that it involves jumping from the Nile River-World's second longest River whose source is also in Uganda (Lake Victoria).
How Bungee Jumping in Jinja is conducted
This riveting activity involves jumping from a raised platform with a bungee cord connected to your two tied legs. Whether you are an experienced jumper or novice (first-timer), this experience is for you as the most experienced jumping team accredited by International standards conduct the activity. All you need is psychological preparation and participants are tied in two ways. The commonest way is when only the ankles are tied and this allows participants to freely jumping and even touch the waters of River Nile. This is considered the long jump. The second way of tying involves the entire body and this allows you to float on water like a butterfly, considered the short jump.
Before you finally jump, the instructor counts from one to three before shouting bungee, then you jump. However, you are free to change your mind if you feel frightened and you will be untied. The most thrilling thing about Bungee jumping in Jinja is that it allows you to dive down and touch the Nile River water hence unforgettable experience during Uganda safaris.
How to book for Bungee jumping in Jinja
Booking for Bungee jumping in Jinja is done by making payment at the Adrift reservation office in Jinja for the adventure. You will then be registered and thereafter be required to sign a waiver form. During the registration process, you will be asked whether you wish to go for the short or long jump (either float or touch the waters of Nile River).
Registration is then followed by briefing and finally undertaking the activity with cheers from other interested participants. Prior to getting your legs tied, you will need to dress up in appropriate bungee jumping gear. For first-time jumpers, it is advised to avoid looking down to remove fear. Whether you are afraid of heights or not, this adventure is thrilling and conducted successfully with a team of experienced instructors.
Is Bungee Jumping in Jinja Safe?
Bungee jumping in Jinja is totally safe with no cases of accidents registered from the experience even within the decade of existence. Additionally, the activity is conducted by a team of specialized and experienced instructors while following International Standards. However, when you register and sign the waiver form, liability will not be imposed on the Company in case of any accidents (rare). A team of International consultants and experts occasionally revise the different safety measures and offer advice when required.
Requirements and restrictions for Bungee Jumping in Jinja
Participants have to be above 13 years while minimum weight is 35 kilograms and maximum 260 kilograms.
Pregnant travellers are not allowed to participate in Bungee jumping.
Travellers with heart-related ailments and high blood pressure are also not recommended to take part in this adventurous activity.
Essentials for Bungee jumping in Jinja include comfortable clothing, closed shoes and avoid wearing jewelry especially necklaces.
Best time for Bungee jumping in Jinja
Bungee Jumping in Jinja is conducted all year round but is not recommended when it is raining, as it causes fear.
Besides Bungee jumping in Jinja, the activity is also conducted on Bloukran Bridge in South Africa, Victoria falls in Zimbabwe and Kenya within the African Continent.
Bungee Jumping in Jinja Uganda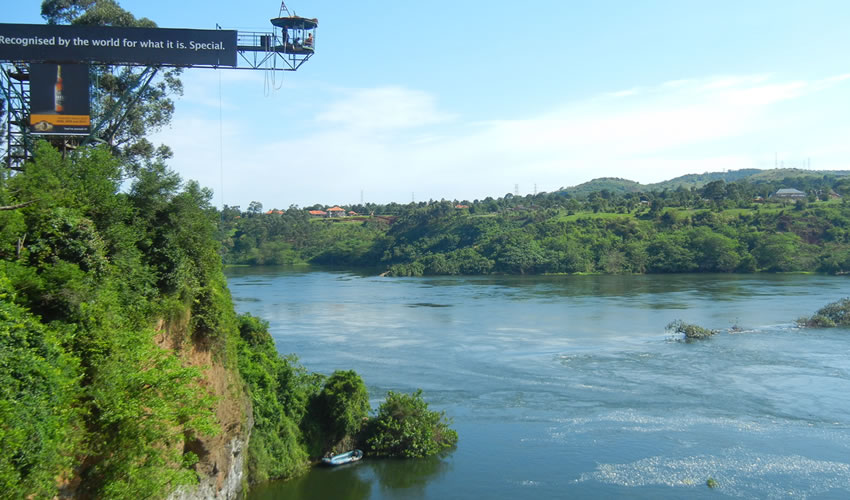 Jinja is one of the cities in Uganda, known as an adventure capital, for its numerous adventures, from white water rafting, boat ride along the Nile, tubing on the Nile, kayaking, horse ride, quad biking, zip line and bungee jumping as one of the activities', one can do, on his/ her visit to Jinja. Bungee Jumping in Jinja Uganda is one of the famous activities, which was once halted for some years, but with new management, the adventure is back, and fully operational.
If you're a fun, of real adventure, then Jinja is the place in Uganda you should travel and visit, to be able to undertake a leap of faith, on a 70 meter suspended bungee jump stand.
Leap over the source of the Nile from one of the most spectacular bungee jumping sites in the world.
Bungee Jumping in Jinja Uganda is one of the lifetime experiences that one visiting Uganda for a wonderful Uganda Safari, should include on his adventure backlist of activities, to explore during his tour.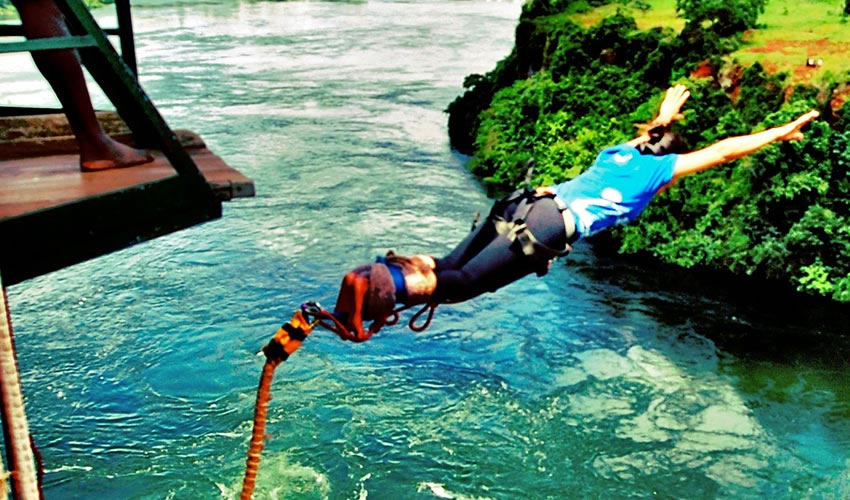 Jinja Bungee jump has an award-winning 5-star jump crew, by far the most experienced and accredited on the continent.
ISO certified equipment and regulated audits for all crew, and maintenance routines. Purpose-built bungee jump constructed and operated to the highest U.S and Canadian standards.
There is NO minimum age limit, however there is a minimum weight of 40Kgs. You will need to be 40 Kgs and above, to be allowed to take the jump.
The bungee jump is very scary but full of fun.
You can do a single jump or a double jump.
The bungee jump is open, from 8 am, in the morning to 5 pm in the evening.
Get in touch, with our team at Rwanda Eco Company and Safaris, to have the Bungee Jumping in Jinja Uganda experience arranged for you.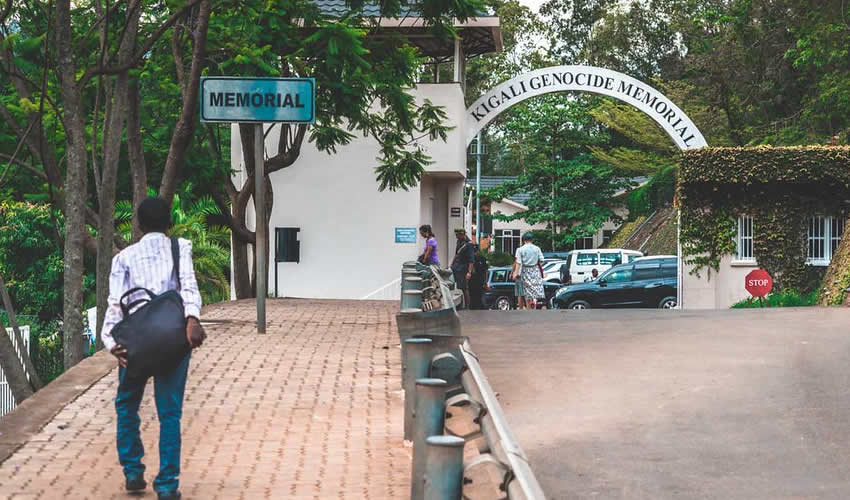 Things to know before visiting Rwanda – Travel Guide to Rwanda
Things to know before visiting Rwanda, for a traveler who plans a tour, or journey…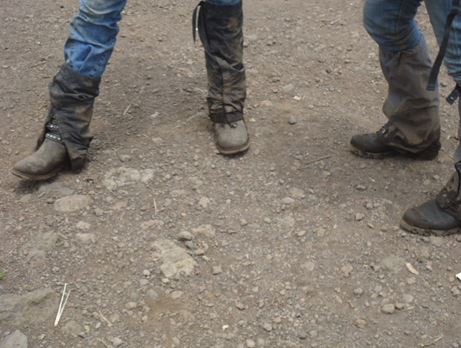 An Amazing 2 Day's Gorilla Safari to Share
Indeed gorilla in the Mist as Diane Fossey wrote in book. Gorilla trekking safari is…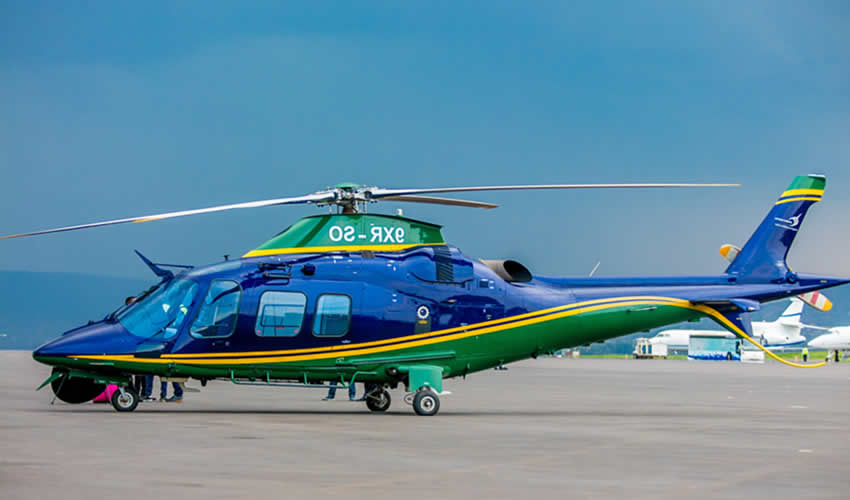 Helicopter Transfers from Kigali to Akagera National Park
Helicopter transfers from Kigali to Akagera National Park are the most quickest and convenient means…
Source https://www.alphawildsafaris.com/bungee-jumping-in-jinja/
Source https://www.silverbackgorillasafaris.com/uganda/bungee-jumping-in-jinja/
Source https://rwandaecocompany.com/bungee-jumping-in-jinja-uganda/