What IS Adventure Travel, Exactly? (The Answer is Cooler Than You'd Think)
Even the words sound exciting, but what exactly is it? While there's a wide range of options to choose from the central element of adventure travel is a focus on an outdoor adventure experience that is the highlight of the trip. This may mean a multiday backpacking trip, an overnight kayak trip, or even a series of day hikes.
Whatever your experience or ability level there's an adventure out there for you and I know from experience that the memories from adventure travel always last longer than those from a more traditional vacation.
You may be thinking: "That sounds great but I still want to see some traditional tourist sites!"
"Adventure Travel" doesn't mean that you must avoid the more traditional highlights of a destination and spend all your time in the wilderness. On our trips for example, we always reserve time to show you around cities, villages, and 'must see' attractions. For example, on our Iceland Backpacking Adventure, we not only lead you on one of world's best treks we also include a private tour of the Golden Circle, enjoy a puffin watching cruise, visit the Blue Lagoon, and share some of the secret spots we've found in Reykjavik over the years.
Your next question might be: "Do I have to sleep in a tent?"
While some adventures will require sleeping in a tent, others can be done from a hut or cabin, or even the luxury of a hotel room. Again, the focus is on an outdoor adventure and that means different things to different people. My general philosophy is to find the most comfortable accommodations that will allow us to reach our goal/destination. At International Adventure Guides (IAG) all of our trips include hotel stays before and after the adventure portion.
Next, the big question: How adventurous is Adventure Travel?
Here too there are a range of options form Soft to Extreme, and everything in between. Extreme would be an expedition to the climb Everest or K2, while soft would be a hotel-based trip that features day hikes, kayaking, or mountain biking.
In between you'll find multiday backpacking trips and hut to hut treks. While extreme level trips are generally expensive and only suitable for a small segment of the population, soft adventures are perfect for any age and are generally family friendly.
A moderate backpacking adventure might be perfect for someone that has become an experienced day hiker and wants to jump to the next level and tackle a bucket list trek.
"Why go with a guide?"
It may be that you're looking to experience a new type of adventure, a more complicated adventure, or simply that you're busy and your time off is valuable so you'd rather leave the planning and logistics up to someone else. At IAG we take care of all the accommodations, often reserving hard to find huts and hotels over a year in advance.
We provide all the gear you need so you don't have to spend thousands on gear you might only use once. To make it easy and enjoyable we even cook gourmet backcountry meals for you. Going with a guide is a great way to ensure that you have a safe, enjoyable, and rewarding adventure without the stress of doing the planning and organizing on your own.
Finally, since we travel in a small group, it's almost always cheaper to go with us than to do it on your own so you'll have more money to spend on souvenirs for family and friends.
"What sets IAG apart?"
At International Adventure Guides we focus on everything from soft adventures up to non-technical mountaineering expeditions. What sets us apart from other guide services and tour operators is that we concentrate on small groups, unique destinations, unique itineraries, and intimate local cultural experiences.
Finally, we lead the trips ourselves. You won't sign up with one group of people only to find out the trip is led by someone you've never spoken with once you arrive at your destination.
We don't hire college students on summer break to lead our trips and we have years of experience in the regions we operate in. Our staff of military veterans has decades of experience in the outdoors and we know how to plan for success.
For a soft adventure check out our Northern Lights Iceland Adventure. An example of a soft-moderate adventure would be our Norway Trekking Adventure.
Our most challenging option is our Greenland Trekking Adventure but even this trip is well within the capability of most folks from 15-60.
We've got an adventure for everyone so please check out our upcoming trips and give us a call at 833-MT-GUIDE if you'd like our assistance in finding the right trip for you!
We also offer private trips for groups as small as 4 people and can accommodate large corporate outings as well.
What is adventure travel
Adventure Tourism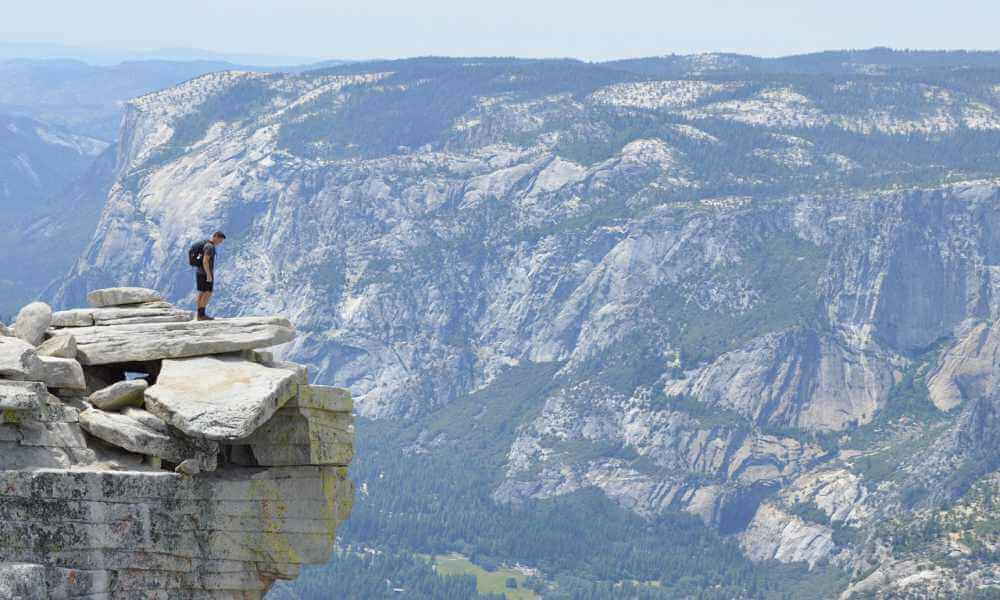 Adventure Tourism: Adventurous travels have been an age old practice for the humans, as old as the human history. People have been travelling for food, shelter, health, business, leisure and out of curiosity for time immemorial. We have good examples of adventurous travelers like Marco Polo, Captain James Cook, and Sir Ernest Shackle ton, who had primarily scientific, geographic, or colonial motives for travel but at the core were some of the first Adventure travelers.
Travelling in those times was quite tough not like today were adventure travelers can hire a professional guide who will provide a range of technical support and equipment, as well as culture and nature interpretation.
The growth and development of modern day adventure tourism industry can trace back to the mid-1800 in America. It was here that adventure lovers started to push the limits of sports like the white water rafting and mountaineering with the first ascent of the Matterhorn in 1865 and descent of the Colorado River in 1869.
Shortly after these two events two of the great instates were set up that later on proved to be of monumental importance for the Adventure lovers and the Industry at large these to great instates were, The National Geographic Society formed in 1888 to "increase and diffuse geographic knowledge" and the Explorers Club formed in 1904 to "promote the scientific exploration of land, sea, air, and space".
Maurice Herzog's successful ascent of Annapurna in 1950 and Sir Edmund Hillary and Tenzig Norgay's successful ascent of Mount Everest on 29 th May 1953, was hailed by the media and adventure lovers around the world and these two events proved to be the golden moments in the history of mankind post the 1950's that inspired millions across the globe to take up adventure sports and journeys.

The roots of first dedicated adventure travel agency can be traced back to 1920's to a person called Dan Hatch in America. He and his brothers decided to build wooden rafts to explore the River Green situated in today's Dinosaur National Monument. Don Hatch later on formed a company, Hatch River Explorations, which was the first business to receive a national park concessioner permit for rafting in 1953.
There are many examples of some early adventure travel agencies like the Ker & Downey in 1946, Abercrombie & Kent in 1962, Micato Safaris in 1966 (luxury safaris), and the OARS in 1969 (river rafting).
Adventure Tourism today has grown into one of the most promising and dynamic sectors of the Tourism industry. The government's world over are actively promoting this sector due to its direct benefit to the local communities, local economies and environment at large. Business holdings in this sector are primarily small proprietorships thus promoting entrepreneurship.
Adventure tourism is a type of niche tourism activity, generally an outdoor activity, involving exploration to remote areas, challenging oneself against the nature and its various elements such as air, water, mountains, and climate and weather conditions. Physical and mental fitness is a pre-requisite before participating in such activities.
"Adventure tourism is a form of travel in which the perception (and often the reality) of heightened risk creates a special appeal to certain segments of the travel market." (Tourism – Principles, Practices, Philosophies – Charles R. Goeldner, J.R. Brent Ritchie and Robert W. McIntosh).
Adventure Travel Trade Association (ATTA) defines adventure tourism "As a trip that includes at least two of the following three elements: physical activity, natural environment, and cultural immersion." While the definition of adventure tourism as per ATTA requires two of these components, trips incorporating all three tend to afford tourists the fullest adventure travel experience and value – for example, a 23 days Manali (Himachal) – Lamayuru (Ladakh) trek involves trekking (physical activity) through the Trans Himalayan region (natural environment) and genuine interaction with local tribes or indigenous people – "The Lahouli's" and "The Zankharpa's" (cultural immersion).
Adventure Tourism can be classified into various types and typologies –
Soft Adventure Activities
Soft adventure activities, as the name suggests are the type of adventure tourism activities that require little or no experience and involves little risk. Soft adventure activities are toned down versions of their hard adventure equivalents. Examples include Zorbing, Boat Rides, Canoeing, Hiking, Zip lining etc.
Hard Adventure Activities
Hard adventure tourism is a term used to describe the type of adventure tourism activities that require high level of skill and training, high level of physical and mental fitness. Participants should participate in such activities under strict supervision of trained guides and equipments because it involves a high amount of risk of life of the participants. Examples include High Altitude Trekking, Mountaineering, Paragliding, Sky Diving, Bungee Jumping, Deep Sea Diving.
Socio-Economic and Environmental benefits of Adventure Tourism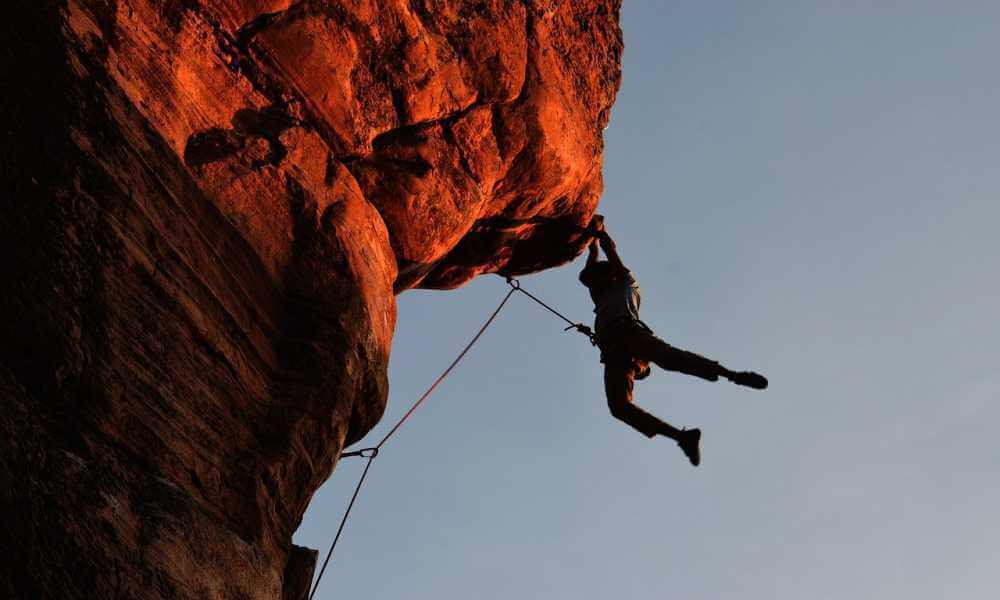 Tourism as an industry contributes 9% of the entire worlds GDP and one in eleven jobs is created in the tourism sector (UNTWO Tourism Highlights 2014). Apart from this tourism is altogether a large and complex phenomenon because apart from economic benefits it also focuses on the most vulnerable natural and cultural sites across the globe. Thus apart from short-term financial gains tourism positively contributes to long-term environmental and cultural considerations of the world.
Tourism activities if properly planned and executed can play an important role in poverty alleviation, cultural understanding and biodiversity conservation. Adventure tourism as such if planned and executed in a proper way has tremendous potential in creating long term employment and income for the locals and thus providing a strong incentive for conservation of the local culture and the environment. This would thus have a cascading effect on the locals and the tourists who would now start respecting their traditional knowledge and practices.
Destinations often struggle to get customers beyond their iconic spots. An example of this could be Manali, Himachal Pradesh which is overcrowded much beyond its carrying capacity. Adventure tourism has the potential to solve this problem, for example, by providing the tourist with an opportunity to venture beyond Manali, Solang Nalla or Rohtang Pass and visit the unexplored hills, mountains, rivers, pastures in the mighty Dhauladhar, Pir Panjal and CB ranges of the Himalayas for trekking, mountaineering, white water rafting, paragliding, cultural immersion activities and much more.
Adventure tour operators on the other hand can also play a key role in contributing to a sustainable development of the destination through their selection of service providers, vendors, the activities they promote and the facilities they choose to use. The Adventure tour operators can do it by hiring more local talents and try to sell more of the local products to the tourists. This in turn can also prevent the problem of leakages of funds from the local destinations.
You may interested to read Mass Tourism

report this ad
The Different Types of Adventure Travel
Lois Friedland is a co-author of "Frommer's 500 Adrenaline Adventures," and a freelance travel writer who has visited 55 countries.
Adventure travel is one of the fastest segments of the travel market, drawing in more and more people on a yearly basis. But what exactly is adventure travel and what can you expect out of an adventure trip? That is completely up to you, because "adventure" has a different meaning for every individual traveler.
That said, in its purest form, this type of travel generally offers some classic experiences and activities that truly help to define its style. If you're planning on taking your first adventure travel trip, here are some of the activities you can expect to be a part of the itinerary.
Trekking/Hiking
Traveling on foot through remote locations has always been at the core of adventure travel. Whether that means backpacking along the Appalachian Trail, trekking to Everest Base Camp in Nepal, or simply heading out for a backcountry adventure on a local trail, this is a great way to explore any destination. Travelers have always enjoyed walking tours and pretty much no matter where you want to go, you'll likely find some options for hiking and trekking there. Often these trips involve camping overnight along the way too, adding yet another adventurous element to the equation.
Cycling/Mountain Biking
Cycling trips are another popular method of transportation and category for adventure travel. Rather than exploring a destination on foot, travelers climb aboard a bike instead. This allows them to cover more ground at a faster pace, while still feeling connected with the landscape, culture, and people there. Mountain biking offers a similar experience, but allows access to more remote, off the beaten path, destinations, while introducing a more challenging aspect to the riding as well.
Travelers will find options to ride just about anywhere these days, ranging from French wine country to the entire length of Africa.
Canoe/Kayaking
Canoeing and kayaking trips are another popular way to experience a destination, granting travelers access to lakes, rivers, and even oceans. This type of travel can be as serene as paddling the Greek Isles or as wild as taking on some of the top whitewater destinations on the planet. One word of caution however, travelers should have some experience paddling before embarking on these types of journeys as they can be strenuous and dangerous depending on the nature of the water involved. Flat water is generally safe, but whitewater can be treacherous. Both can be fun if you are well prepared.
Climbing/Mountaineering
While not often viewed as a form of adventure travel, mountaineering and climbing expeditions still fall under the same very broad umbrella. These types of trips typically require more skill and experience than simply trekking in the mountains and tend to be more technical too. That means requiring the use of ropes, ice axes, crampons, and other specialized equipment to reach the top of a mountain. A climb to the top of Kilimanjaro is mostly non-technical, and falls under the trekking category, while an expedition to Mt. Everest is squarely in the more challenging mountaineering realm. Altitude can often play a bigger role in this type of adventure too, which can literally take place on every continent.
Take caution however; you should only embark on a mountaineering trip if you have the necessary skills and experience to do so and are traveling with a certified mountain guide.
Source https://www.iagadventures.com/field-notes/adventure-travel-explained
Source https://www.tourismbeast.com/adventure-tourism/
Source https://www.tripsavvy.com/types-of-adventure-travel-34304