Experience Colorado During the July 4th Celebration
It's little wonder why Colorado is considered the best destination for tourists and recreational enthusiasts. The nature, recreation, tourist venues, and the incredible views for awestruck visitors on endless 14,000 foot mountains lends to Colorado's iconic status for epic adventure.
A vacation to this region makes a lot of sense. You'll enjoy more unique and invigorating experiences for your travel dollar including those near all these quaint cities below.
NAA Apartmentalize
NAA Apartmentalize was held June 25th to 28th in Denver CO and next year, it will be held in Boston, MA. The ManageCasa team was delighted to take part in the NAA Expo/Conference and meet our current customers and prospective new customers.
We've learned from the attendence stats that property management companies bring their whole staff to the event. That's a superb way to bring the team together. So we wanted to remind everyone of what a rare event the Denver Apartmentalize Expo was.
Hiking at the Garden of the Gods in Colorado Springs
Big Event: Apartmentalize in Denver. Learn more about Apartmentalize, and don't forget to register via ManageCasa and receive a $25 discount. Then you can visit with us at the booth for a full demo of our amazingly simple apartment management software. Make sure you try the FREE trial!
Exploring Colorado's Breathtaking Beauty
While you're here in the Denver region, you might want to explore the city of Denver or the region West into the Colorado Rocky Mountains. Incredible mountain scenery is not far away. It is a special joy to experience mountain life, breath fresh mountain air, and be captured by fantastic alpine vistas.
This area sees an explosion of visitors during the summer, particularly the time around July 4th. Independence Day is just after the Apartmentalize show. There's a big celebration in Vail you might like, yet each community will hold celebrations and events on July 4th.
Colorado Rockies – Packed with Excitement
The region west of Denver has so many towns and spectacular vacation spots that you, your staff, or your family will have endless things to do. Stay for a extra few days and linger in experiences you'll never forget. The views, fresh air, and cuisine make for an invigorating life experience.
Boulder Colorado is the biggest city in the region and perhaps the biggest draw with the most activities. However Breckenridge, Aspen, Telluride, and Colorado Springs are very beautiful towns. Great opportunity for your management team to bond and share some amazing experiences as a group.
Screen Shot courtesy of bouldercoloradousa.com
Screen Shot courtesy of bouldercoloradousa.com
Bon Appetit magazine called Boulder "America's Foodiest City" and Food & Wine named Pearl Street one of the "10 best foodie streets in America." — from BoulderColoradousa.com
If food and drink describe your best vacation experience, then a visit to Boulder might be a good idea. There's restaurants with views here, and you'll get a full selection of Colorado inspired meals.
Colorado Springs — America's Best City?
And Colorado Springs to the south shouldn't be overlooked. People visit here to see the Garden of the Gods, to hike, and to drive up Pike's Peak (altitude 14,100 feet) to see incredible views of surroundings land and lakes. I'll be cycling on this road so please give me some room. The descent should be exhilarating!
Do you love hiking? Check out Devil's head. Reminds me of Mt Rushmore.
Screencapture courtesy of wikipedia – Devils Head Colorado
Mt Princeton offers hot springs and a 400 waterslide making it an especially relaxing destination. A hot springs day pass is only $40.
Beautiful Breckenridge
Screencapture courtesy of Gobreck.com
Photo courtesy of topoftherockieszipline.com
Breckenridge is another hot spot for vacationers. This quaint town offers plenty of mountain biking, hiking (nearby hikable 14,000 foot mountain, zip lining, shopping, and relaxing ski resorts where you can soak in hot tubs and swim in heated pools. The skiiers are gone for the summer and the recreation enthusiasts move in.
A short drive from Breckenridge, you'll find world class white water rafting and zip lining. Try ATVing for something way out of the ordinary.
Breckenridge will be holding its annual arts festival on July 4th simultaneously with the Independence Day parade and fireworks display.
One adventure many visitors rave about is the Royal Gorge train tour and walking the 1000 foot high suspension bridge. Find out more about that on the alpenglowadventurestours.com website.
Screen capture courtesy of alpenglowadventurestours.com
Aspen
Aspen is another famous and quaint ski village that promises more unique shopping and dining experiences. See the contemporary art exhibits including paintings, sculptures, and multimedia exhibits at the Aspen Art Museum,
Screenshot courtesy of www.colorado.com/cities-and-towns/aspen
Telluride Wine Festival
Telluride sits in a mountainous canyon at an altitude of 8700 feet. This is what gives the town its spectacular ambience. You can take the free gondola to its sister town, Mountain Village.
World famous Bridal Veil Falls, a 365 foot high spectacle is in Teluride. The world's best small town sits among towering snow covered peaks. Visitors can enjoy shopping and be immersed in the frequent music and sunset concert series held throughout the summer.
The Telluride Wine Festival is held the last week of June. Very relaxing for those who want to chill out. See more at Visitteluride.com
Screen capture courtesy of Wikipedia
Vail in the Summer
100 miles into the Rocky Mountains from Denver is a hot destination for winter skiiers and can be a great summertime vacation spot too.
Screenshot courtesy of vailamericadays.com
I'll be heading to Vail for Vail America Days, the perfect picturesque setting to watch America celebrate. From the parade to Dallas Symphony Orchestra concert to the evening's fireworks display, should be a fun day . Check out the Day's schedule right here.
Denver's Top Attractions
Last but not least are the attractions of Denver itself. Let's start with a stroll down the 16th Street Mall. It's a good walk. This pedestrian is a tree-lined, pedestrian promenade replete with outdoor cafes, historic office buildings, glass-walled skyscrapers, shops, restaurants and retail stores. Plenty of water fountains and buskers should keep you rejuvenated for the full walk.
Enjoy free concerts held in City Park, catch a Colorado Rockies baseball game at Coors Field, see more than 70,000 works of art at the Denver Art Museum and stroll though the 23 acre Denver Botanic Gardens.
There's a lot more in Denver and area than you can fit into a one week vacation, but at least you'll have this extensive list of fun attractions above and below, and events to enjoy.
Have a productive and fun trip to Denver and the Apartmentalize Expo and Convention — one of the very best property management trade shows in the US. A once in a lifetime experience for property management professionals.
WE'LL SEE YOU AT THE 2019 COLORADO RV ADVENTURE & TRAVEL SHOW
Lazydays RV is excited to announce that we'll be one of the many exhibitors at the Colorado RV Adventure & Travel Show this year.
The Colorado RV Adventure & Travel Show kicks off Wednesday, January 9 th and runs through Saturday, January 12 th at the Colorado Convention Center in Denver. Show hours will be 12 p.m.- 8 p.m. on January 9 th , 10 a.m. – 8 p.m. on January 10 th and 11 th , and 8 a.m. – 7 p.m. on January 12 th .
The event schedule is packed with seminars, features, and entertainment for the whole family! Plus, we'll have over 50 of the latest RV models on location for convention guests to explore.
Here's a preview of few of the RVs we'll have at the show:
2019 TIFFIN ALLEGRO 36LA CLASS A MOTORHOME
The 2019 Open Road Allegro from Tiffin Motorhomes has all the bells and whistles you would expect in a Class A, including an exterior flat panel TV, a Sypder Controls Multiplex System, two high-efficiency roof ACs, handcrafted hardwood cabinetry, porcelain tiles and Ultraleather furniture.
2019 HEARTLAND NORTH TRAIL 22RBK TRAVEL TRAILER
The open floorplan and oversized windows on this 22-foot travel trailer from Heartland make it feel spacious and bright despite its compact size. The RV features a queen bed and a U-shaped dinette which converts to a sleeping space to comfortably sleep up to four adults in the RV.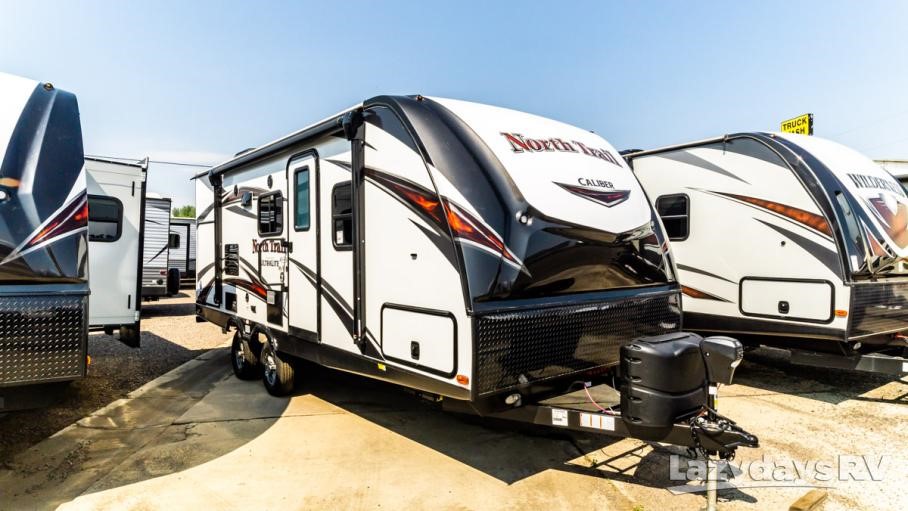 2019 NEXUS GHOST 34DS CLASS C MOTORHOME
Nexus calls this model a Super C Diesel because it offers more than your average Class C motorhome. You'll love the luxury interior décor and furnishings. The kitchen features stainless steel appliances, hardwood cabinetry, solid surface countertops and a modern tiles backsplash.
2019 HIGHLAND RIDGE RV LIGHT 295BHS FIFTH WHEEL
Despite being one of the lightest fifth wheels on the market, this model from Highland Ridge is built tough. The body is built on a class-leading I-beam chassis with a flex suspension system and the walls are made using double-welded aluminum frames for a lightweight, but durable construction.
If you're attending the 2019 Colorado RV Adventure & Travel Show, we hope you'll stop by the Lazydays RV expo booth to check out all the RVs we'll have on display. See you there!
Welcome to America's Favorite Travel Shows
Travel is back and there hasn't been a more important time than now to attend the Travel & Adventure Shows. After more than 110 events and over 18 years running, the Travel & Adventure Show Series have been the go-to place for over 2.5 million travelers and over 4,500 of the world's top destinations, tour operators, cruise lines and travel providers from around the globe. Discover thousands of vacation options, receive personalized advice directly from the travel experts, and take part in dozens of travel seminars featuring the top names in the industry, all under one roof!
If you're a travel enthusiast, this is the show for you!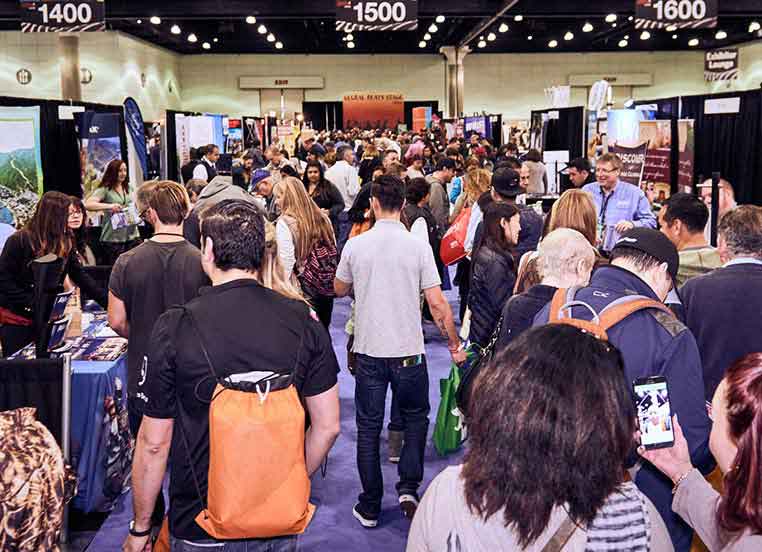 For Attendees
Discover endless vacation options, up to date travel advice, exclusive information and show-only travel savings & deals, all in a city near you.
Why Attend?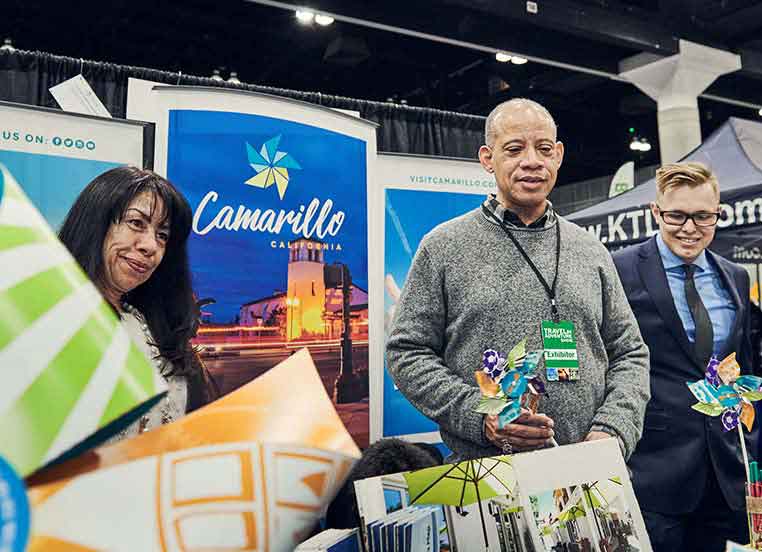 For Exhibitors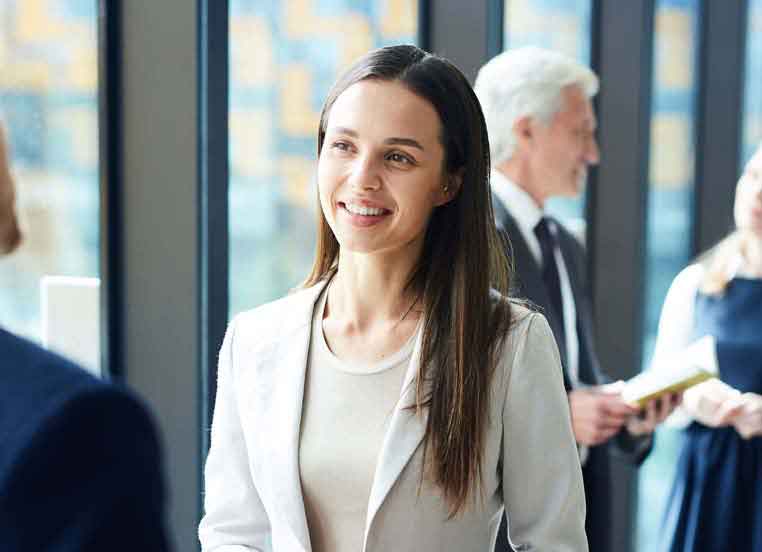 For Travel Advisors
Travel Advisor-specific programs give you the latest information you need to sell to your clients and stay on top of the changing travel landscape
Why Attend?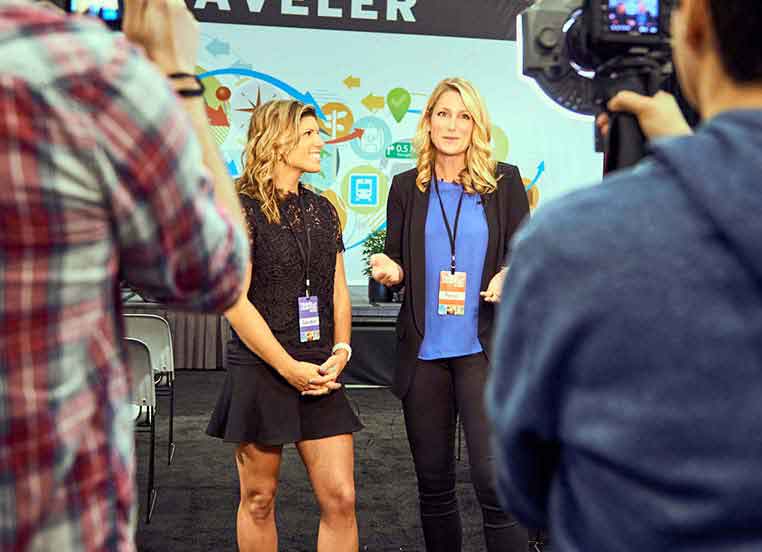 For Press/Media
Receive access to the most up to date, real time information directly from, the experts and get the pulse of today's traveler
Why Attend?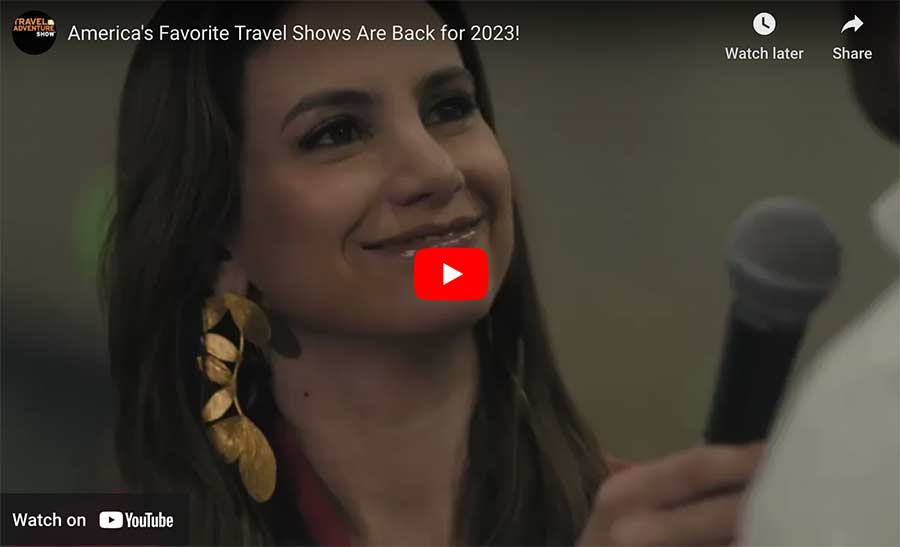 Travel is Back. Are You Ready?
There Has Never Been A Better Time to Attend the Travel & Adventure Shows
With an ever changing travel landscape, the right information from the right travel providers is key to getting #BackToTravel in 2023. Enter America's Favorite Travel Shows. Taking place in 9 key cities in 2023, you'll meet the top destinations and travel suppliers from around the world, who bring their top experts to meet YOU. You'll receive the most up to date information, itinerary options, safety protocols and travel options directly from the source.
What's more, dozens of educational and informational travel workshops take place on different theaters directly on the show floor, all day long. You'll also meet your favorite Travel Celebrities such as Samantha Brown, Peter Greenberg, Brian Kelly "The Points Guy," Andrew McCarthy, Pauline Frommer and more.
Don't miss the most Important Travel Events of 2023 coming to a city near you!
Source https://managecasa.com/articles/colorado-travel/
Source https://www.lazydays.com/rv-lifestyle/we-ll-see-you-at-the-2019-colorado-rv-adventure-and-travel-show
Source https://travelshows.com/