100+ Road Trip Packing List Items You Need in 2022
Are you planning a road trip but don't know where to pack? Are you worried you'll leave something important behind?
The absolute best way to see the United States is on a road trip. America is filled with scenic road trips that take you to national parks, stunning coastline, and isolated backcountry.
But road trips take a lot of preparation.
A solid itinerary and detailed road trip packing list can go a long way towards making your trip smooth and fun. This guide covers everything you'll need on the road, from safety essentials to cozy must-haves.
Looking for more road trip planning tips? Check out these road trip planning tools to get started planning your next trip!
This post may contain affiliate links, where I may receive a small commission at no additional cost to you. Read more in this disclosure policy.
Ultimate Road Trip Packing List Essentials
Out of all the items on this list, these 10 items are essential for any road trip. It's important to stay safe and be prepared, particularly if you're road tripping in a more remote area.
Before you hit the road, double-check that you've packed these items!
Driver's License
In the US, you'll need a valid driver's license to operate a vehicle, even a rental car. It's also illegal to drive if you don't have your license with you, so don't forget it!
Vehicle Registration
If you're driving your own car, bring your vehicle registration. If you're renting a car, the registration and rental documents should be in the car, but check before leaving!
Car Manual
Breakdowns happen, especially if you're driving long distances. To make sure you can handle any issue, keep the manual in the car. This is particularly important if you're traveling to remote areas and can't rely on Googling the answer. Most rental car companies will keep the manual in the car, but check before you drive off!
Car Insurance
It is illegal to drive without car insurance in the United States, so always bring your insurance card. If you're renting a car, you're most likely covered under your personal insurance policy. If you need it, extra coverage is always available from rental companies.
Travel Insurance
Travel insurance policies cover everything from trip cancellation to stolen property. If you're taking expensive gear, like cameras and lenses, a travel insurance policy will cover you if it were to get stolen. I recommend World Nomads for travel insurance, as they can cover you both in the US and internationally.
First Aid Kit
Injuries happen, especially if you're accident-prone like me… A simple first aid kit can be a lifesaver. Since I do a lot of hiking on road trips, I bring my Adventure Medical Kit (made for hiking-related injuries).
Emergency Roadside Assistance Kit
Roadside assistance kits can help you change a flat tire or jump-start your car in an emergency. I keep this roadside assistance kit from AAA in my car at all times.
Spare Tire
If you do end up with a flat tire, you'll want a good condition spare tire stowed away. Before leaving, check the condition of the spare tire in your trunk.
Spare Cash
You can use credit cards nearly everywhere these days, it's always a good idea to carry spare cash. You never know when machines may be down or you'll need to pay for cash-only parking. I recommend keeping this in a separate bag in case you lose your wallet.
Headlamp
Headlamps are the sporty sibling to flashlights and so much more practical for road trips. Whether you're changing a tire or repacking the trunk at night, headlamps keep your hands free. I have the Black Diamond Storm 400 and to say I'm obsessed is an understatement…
Road Trip Essentials for Your Car
To stay safe and comfy on the road, stock your car with these essentials. I recommend using a small storage bin to pack some of these items neatly in your trunk.
AAA Subscription
AAA has saved me many times, from locking my keys in the car to getting a flat tire. They'll even tow your vehicle if needed. Plus, a subscription to AAA gets you more than just roadside assistance. You can also use your AAA membership to get special rates on hotels and events!
Extra Car Key
Remember when I said AAA has helped me after I locked my keys in my car? Well the easiest way to avoid the call to AAA is to pack an extra set of car keys. Just don't keep them in the same bag as your main set of keys. Better yet, stow your extra keys with your trusty co-pilot!
Duct Tape
Duct tape is a miracle worker. From ripped gear to repairs, duct tape can help in a pinch. Keep a roll of duct tape in your trunk just in case you need to make a quick fix.
Tire Pressure Gauge
You should always check your tire pressure before a road trip. It's also a great idea to bring a tire pressure gauge with you if your car doesn't automatically track tire pressure. This will help you keep the right amount of pressure in your tires and avoid expensive wear and tear.
Protective Floor Mats
The best way to protect your floors from muddy footprints, spills, and stains is with protective floor mats. I have WeatherTech mats for my entire Mazda CX-5. They make mats customized to the shape of every car model. While pricey, they are a game-changer, especially the trunk liner. It has a curved lip to capture any spilled liquids or leaks.
Trash Can
Bags, wrappers, bottles – snacks are an important part of any road trip and you'll need a way to dispose of all your trash. I recommend keeping an extra grocery bag in your car to collect trash and dump it out at gas stations.
Umbrella
Rain is inevitable, so it never hurts to be prepared. A compact umbrella can easily store in your trunk for surprise rainstorms.
Reusable Water Bottle
Hydration is key for long car rides. To stay hydrated and be more eco-friendly, bring along a lightweight reusable water bottle, like a Nalgene. These water bottles are also great for short hikes!
National Park Pass
Road tripping to a national park? Then you need a national park pass! For only $80 per year, the America the Beautiful pass gets you into all 62 national parks plus tons more national sites.
Are you visiting multiple national parks in the next year? The America the Beautiful National Park Pass gets you into 400+ national park sites, including all 63 national parks, for 12 months!
Winter Road Trip Essentials
Taking a road trip through wintry destinations comes with its own set of challenges. To combat the snow, be sure to pack these winter road trip essentials.
If you aren't planning to adventure in the snow, feel free to skip ahead!
Tire Chains
Chains wrap around your tires to give you extra traction when driving on snow or ice. In the Winter, many snowy places, like Lake Tahoe, require visitors to have chains. This is often enforced with roadblock checks, so read up on your route ahead of time to see if chains are required.
Snow Shovel
Snow can pile up quickly and you may have to shovel your car, parking spot, or driveway before you can hit the road. Keep a small snow shovel in your trunk for quick shoveling on the go.
Are you planning a national park trip but don't know where to start? Get my free 28-page national park ebook where I break down everything you need to know to visit all 63 USA national parks.
Best Navigation & Road Trip Apps
While you won't have to physically pack these game-changing apps, you should make sure you have them downloaded before hitting the road!
I use each of these apps to plan my road trip routes and find free places to stay along the way.
Google Maps
I use Google Maps to plan my road trip route and determine the best places to stay overnight. I also use Google Maps to navigate along the way and avoid traffic. Just don't forget to download the map offline in the mobile app before hitting the road!
GasBuddy
GasBuddy helps you find gas stations along your route and compares prices. This is an essential app if you're road tripping in a more remote location where gas stations can be 100 miles apart.
Freecampsites.net
Freecampsites.net is the best tool to find free campsites in national forests and BLM lands. The website is crowd-sourced, giving you access to camping spots and reviews from other users.
Technology Road Trip Checklist
If you're like me, you travel with a phone, smartwatch, Bluetooth headphones, camera… the list goes on. All these things need to charge! Keep your gadgets charged and accessible for your road trip.
Car Phone Mount
Many US states require hands-free phone use while driving. One of the best ways to use your phone for navigating is to get a car phone mount. These are cheap, lightweight, and easily packable.
Car Power Adapter
Many newer cars have USB charging ports throughout the vehicle. If you're not that lucky, buy a cheap car power adapter to turn the old-school cigarette lighter into a charger!
More handy electronics to keep your devices powered up on your road trip are:
Power cords for each device you're bringing along.
A portable charger for power on the go like this one from Anker.
Extra Batteries are always a good idea. Be sure to check what kind of batteries your headlamps and other electronics need!
Best Luggage for Packing for a Road Trip
Luggage is an ever-important part of packing for a road trip. To conserve space, you'll want compact, organized bags.
But you don't want to sacrifice quality and durability! After all, luggage is a big investment and you want it to last.
I know a thing or two about picking quality, durable luggage after years of adventures.
Here are a few of my favorite bags for road trip travel:
After you've picked your perfect travel bag, make sure it's organized. Packing cubes are the absolute best way to keep your luggage tidy on a road trip and store away dirty clothes.
If you'll be hiking on your road trip, bring along a hiking backpack to carry your 10 essentials and extra water!
Running short on space in the trunk? A rooftop cargo bin is a great investment for family or group road trips!
Clothing Road Trip List
Road trips mean driving. And if you're anything like me, you'll want to spend your hours in the car in comfort.
That's why all the items I recommend are cozy, breathable, and odor-resistant!
Don't forget these wardrobe essentials on your road trip packing list:
Breathable Shirts
Breathable, quick-drying shirts are key for longer road trips where you'll want to re-wear shirts. I love the Patagonia Capilene tees for women.
Comfortable Bottoms
Stretchy, comfy pants are perfect for long rides in the car. Since you'll likely be active and exploring, I recommend something functional like Athleta's Elation Leggings or Nike shorts.
Rain Jacket
You never know when it will rain, so always keep a waterproof rain jacket handy. I always have my REI XeroDry rain jacket on road trips. Plus it's a great pick for budget travelers!
Fleece Pullover
No matter the time of year, you'll want a jacket to keep you warm. The Patagonia Better Sweater is a great option for road trips because it's so versatile. It's great for hiking, lounging, and even out around town.
Breathable Undergarments
If you'll be washing clothes on the go, you'll want quick-drying undergarments that are easy to hand wash. The underwear and bras from Excofficio are made from breathable, quick-dry material, perfect for long road trips.
Hat
A hat can protect you from the sun or keep you warm, depending on the season. In the summer, you'll want something to protect your face like a baseball cap. In the winter, a beanie like this one from REI is a great budget option.
Wool Socks
Good socks are a major key! Merino wool is warm, yet breathable and quick-drying (sensing a theme here?). REI makes some of the best affordable wool socks. These are perfect for under your hiking boots too!
Slip-On Shoes or Flip Flops
For long driving days, you'll want slip-on shoes or sandals. Easy to take off and easy to slip on for a quick run into the gas station.
Hiking Boots
If you're an adventurous road tripper, hiking boots are a must. I highly recommend the Columbia Newton Ridge boots for women (I've had mine for 3+ years)!
Swimwear
Don't forget a bathing suit and towel if you're traveling in the summer or visiting hot springs in the winter!
Sunglasses
Sunglasses are a must for long days of driving. I always bring along my Rayban Aviators for the car but keep a cheap pair from Amazon in my hiking backpack.
Toiletries Packing List for a Road Trip
Hygiene on the road doesn't have to be complicated. But you don't have to skip it all together either!
Here's the exact road trip packing list I use for toiletries:
Shower essentials (shampoo, conditioner, body wash, etc.)
Dental care (toothbrush, toothpaste, floss, mini mouthwash)
Haircare (hairbrush, dry shampoo, hair ties, etc.)
Deodorant
Makeup and skincare (moisturizer, chapstick, sunscreen)
Tide to Go pen and a small amount of laundry detergent
Tweezers
Nail clippers
Medications, including a Vitamin C supplement like Emergen-C
A quick-dry microfiber towel like the Pack Towel
Hand sanitizer
I use a toiletry bag and reusable travel bottles to store all my toiletries when I travel. As a rule of thumb, it's best to minimize your routine when traveling and bring fewer products.
If you'll be traveling to remote places, don't forget to pack a wilderness bathroom kit.
All you need are 3 things to go in the outdoors:
A small shovel (called a trowel) to dig a small hole and bury your waste
Toilet paper or baby wipes for after you go
And a Ziploc bag to pack out the paper or wipes!
Things to Take on a Road Trip for Cooking
One of the best ways to save money while traveling is by cooking your own meals. A road trip cooking setup is pretty similar to a camping setup.
Here are the basics you'll need to cook on the road:
and a small propane tank
Reusable dishes and eating utensils and quick-drying dish towels to wash dishes to keep food cold for days
5-gallon water container for cooking and drinking
Knife and cutting board
Cooking utensils (Wooden Spoon, Spatula, Tongs) with pots and/or skillets
Potholders or oven mitts
Aluminum foil
Paper towels
The best way to store your camping gear is in clear bins, like these from Sterilite. It will keep everything packed away, but you'll be able to see what is in the bin without needing to unpack it!
Want to make your road trip kitchen set up a bit more eco-friendly? Here are a few ideas!
for coffee and tea
Reusable shopping bags for groceries
Chip clips to keep bagged food fresh to replace Ziploc bags and Tupperware
Last but not least, don't forget the camp table and foldable chairs for a comfy meal at a campsite!
What to Bring on a Road Trip for Essentials
The best way to pass time on the road? Pack the right things to keep you entertained the whole ride!
Whether it's listening, reading, or sightseeing, this road trip packing list has you covered:
or tablet for reading or browsing
Headphones (for when you and the driver don't share musical taste)
Portable speaker for picnics and exploring
Cards or board games for rainy days and evenings
Your favorite playlist, books, audiobook, or podcast
Camera or GoPro for capturing every epic moment
A travel journal or national park passport to document your adventures
Comforting Things to Bring on a Road Trip
Taking comfort from home on the road is one of the best ways to have an enjoyable road trip.
Don't forget these essentials for long drives:
And don't forget to pack your sleep essentials:
If you're camping, bring a tent, sleeping bag, and sleeping pad
For those sleeping their car, bring a full-size air mattress and sleeping bag
If you're sleeping in a hotel, bring your favorite pillow from home
What Not to Take on a Road Trip
Now that you know what you should bring on a road trip, here are a few things to leave at home:
Fancy meals with lots of prep
Complex makeup, skincare, or hair products – keep it simple!
Nice jewelry and other valuables
Frequently Asked Questions About Things to Pack for a Road Trip
How long before a trip should you start packing?
Make your road trip packing list 2 weeks out. This will give you time to shop for last-minute necessities and toiletries. About 3-4 days before you leave, start organizing and packing your travel gear. Start packing clothing the night before you leave.
What should you not forget on a road trip?
While this list is full of things that you should bring on a road trip, you only truly need a few essentials. Don't forget your license and registration, car insurance, roadside assistance kit, and wallet.
What should you carry in your car for a road trip?
Always carry the essentials for bad weather or breakdowns. For bad weather, bring a snow shovel, tire chains, and a windshield scraper. For breakdowns bring a spare tire, jumper cables, a basic toolkit, roadside assistance kit, car manual, and car insurance cards.
How do you pack clothes for a road trip?
Rolling your clothes instead of folding them takes up less space and prevents your clothes from wrinkling. After rolling your clothes, place them in packing cubes to keep your luggage organized.
How should I pack my car for a long road trip?
Load the biggest, study items first at the back of your trunk. Then stack smaller, compressible items on top. Keep your bag of essentials in the back seat instead of the trunk for easy access.
What are fun things to take on a road trip?
The most fun things to take on a road trip are those that keep you entertained and laughing the whole way! Bring along a tablet, card games, your favorite playlist, a GoPro, travel journal, and a portable wifi hotspot. And don't forget yummy snacks!
How do you pass time on a car ride?
Podcasts and music are great ways to pass time on a road trip. Before you leave, download episodes and songs to your device so you can listen without cell service. My secret for long drives? Listening to stand-up comedy! Both Spotify and SiriusXM have a great selection!
Final Thoughts on Your Road Trip Packing List
If you're heading out for a road trip soon, there are a lot of items you need to pack. Hopefully, this post helped you brainstorm what you'd need to take along. But at the end of the day, just don't forget your phone, wallet, insurance, and keys!
Looking for more road trip planning tips? Check out these road trip planning tools to get started planning your next trip!
Are you planning a national park trip but don't know where to start? Get my free 28-page national park ebook where I break down everything you need to know to visit all 63 USA national parks.
What to pack for an adventure travel
Talking about 'adventure', many would think of adventurous physical activities. Indeed, these may include trekking in the wildness, any of the professional sports, diving or parachute sliding to name a few. It's not totally incorrect in the common context of travel.
At Go Experience however our Go Adventure tours provide you with a more active way of exploring the beautiful landscapes and rich culture of the destinations without requiring a strict fitness level.

What adventure activities are included
Our Go Adventure tours involve some physical activities for an average fitness level and are always escorted by one of our local guide experts.
Less than 3 hour of easy hiking or trekking on rural or countryside roads.
Tours are within the same day.
Walking or hiking less than 5km in distance with total elevation gain less than 50m
Cycling maximum 10 km.
Sitting on the back of a moto-bike with driver around town.
Swimming and snorkelling (optional).
Please feel free to contact us if you would like a customised itinerary for your personal adventure interest and fitness levels. You may like to do trekking and camping by the beautiful beach of Ninh Thuan or explore and spend the nights in the caves of Phong Nha.
Click this link to see some of the fundamental Go Adventure tours available on our website.
Our safety measures
Safety is our number one priority. There is no tolerance of compromising safety in our tours.
At Go Experience, we frequently inspect and collect feedback about the destinations and the routes of our tours and will take immediate decisions as required for the best interest of our clients.
Safety inspection and reviews are conducted twice a year with our local guides and suppliers.
Helmets are provided for all tours with bicycle rides
Life jackets are provided to all travellers when taking a boat.
Clear instructions and briefings are provided to all travellers before the activity.
What fitness level is required?
Go Experience's collection of adventure tours only require an average fitness level, but a strong passion on travel, a willingness to explore the nature in a more active way and a strong desire to enjoy the natural beauty that other laid back travellers do not have.
Please feel free to contact us if you are unsure of the above. We strongly recommend you speak to your doctor where possible if you have any pre-existing medical conditions. We are a travel company and we are not qualified to provide detailed medical information appropriate to your individual needs.
What to pack
We suggest you bring the followings for your holidays in Indochina region. The Go Adventure tours do not require any more of the below. On one day outdoor tours, it is advisable to bring along only necessary items on a day backpack.
Medications (please get an advice from your doctor)
Aspirin or paracetamol
Antihistamine
Cold and flu tablets
Diarrhoea medication
Nausea medication
Rehydration sachets
Insect repellent
Antiseptic and bandages
Antibiotics
Medication / prescriptions
Here is a handy packing list, items with an * are necessary for your Go adventure tours.
Flat walking shoes and sandals *
Comfortable casual clothes
Hat and sunglasses *
Swimming attire
Lightweight travel towel *
Money belt *
Lightweight waterproof coat *
Basic first aid kit *
Alarm clock
Small torch (flashlight) *
Travel plug/international adapter
Women's sanitary products
Camera *
Ear plugs/eye mask
Day pack and/or shoulder bag – for carrying items on touring days *
Clothes for temples – long pants or long skirts, long sleeve tops, shoes which are easy to slip on/off
Jumper/coat/thermals/gloves/woollen hat – if visiting in winter or mountainous high altitude areas
We hope you found the above advices helpful for your packing list before going on a Go Adventure tour. Please feel free to contact us if you have any questions.
What to Pack for Adventure Travel
There are few things you may want to keep in mind before you set foot into the great outdoors. Taking a trip into the wild, even if you are just camping, is obviously not like your typical beach or city vacation, so you will definitely need to rethink your packing regimen.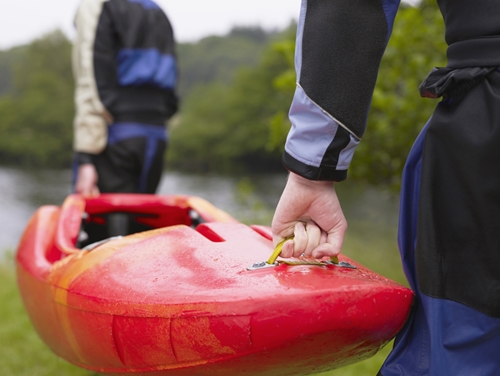 Comfort and durability is key Whether you are hiking up Mount Everest or kayaking through the Amazon, you need to make sure that you have the gear to withstand the elements comfortably. This obviously means you can leave the cufflinks and high heels back home in your closet. More often than not, a trusty pair of hiking boots is the first thing that goes into their bag.
You may also enter a wide variety of weather conditions, from bitterly cold temperatures to days of intense sunshine. Rain jackets, liner socks, all-weather gear and comfortable undergarments as well as scarves, gloves and hats will all need to come with you along with a quick-dry towel and blanket. If you are headed to a cooler climate, such as the Rockies, insulating jackets, vests and pants can really save you from a night of shivering in the crisp air. If you are planning for an adventure trek overseas, you will need paperwork like an entry visa, passport (and a copy), a key list of phone numbers and an international health card that validates your immunizations, if necessary.
Here are some other handy items that might be useful for a night out in the wilderness:
Multi-Tool
My pick for the best multi-tool is the Leatherman Skeletool CX at $80. It is a great utility knife in general, but where this tool shines is with the pliers. Various versions of Letherman tools have been in my kit over the years, but Skeletool CX has a permanent spot. I also keep one in my truck.
Reusable Water Bottles and Water Purification Tablets
For reusable water bottles, I have a couple in rotation, the first being a Hydro Flask 32oz wide mouth bottle with a straw lid. Primary use for the Hydro Flask is on short hikes or multi day hike through trips. If we are camping in relatively easy-to-get-to spot, I also have a Yeti Rambler One Gallon Jug at the ready. I'll freeze a tupperware bowl of water to drop in as an ice block and it gives the family ice cold water for up to 48 hours or it runs dry.
For on the go water purification tabs, we use Potable Aqua, MSR Aquatabs or Katadyn Micropur.
Hands down, the best handheld GPS is the Garmin GPSMAP 66st. But it is a bit pricey for the novice adventurers at around $350. For a lighter option, the Garmin eTrex 20x will suit your needs and wallet at around $150.
Flashlight
Picking the best flashlight is like starting a conversation on the best religion or political party. I'll keep this one simple, I carry a ThruNite Archer 2A V3 in my every day carry. It'll suit most folks well enough. More seasoned adventure travelers know what to look for.
In addition to that flashlight, I also carry a couple year old Black Diamond Spot Headlamp in my backpack.
I've also been intrigued by peripheral LED Headlamps. I recently ordered a One80 Headlight and am looking forward to testing it out.
Dry Bag
A couple of dry bags packed away are a must. I prefer the waterproof versions that fold over and buckle. Perfect for either protecting electronics/clothes from unexpected moister, or separating wet gear away from your dry gear. My primary dry bag is the Sea to Summit Big River Dry Bag at around $45.
Battery Charger
If I'm going to be away from power for a while, I have a couple options. The first is an older Anker PowerCore 20100 which will charge my iPhone over 6 times from a full charge. If we are hanging out at a campsite with plenty of sun, I also keep a Goal Zero Guide 10 solar panel in the truck for topping off batteries.
Binoculars
My wife loves to bird watch while we out hiking, so she says a pair of binoculars are must. Her choice is the Carson VP Binoculars at about $140.
Source https://www.wellplannedjourney.com/road-trip-packing-list/
Source https://goexperience.asia/travel-updates/what-to-pack-for-an-adventure-travel/
Source https://www.coremoment.com/what-to-pack-for-adventure-travel/