ADVENTURES !!
Hello and welcome to AMAZING TRAVEL ADVENTURES! We look forward to traveling with you! We arrange and host super fun, active trips for groups of different sizes, both large and small, to numerous awesome locations all over the world, so please keep checking our site regularly for updates, and then sign up for the vacations that spark your interest, or let us know where you would like to travel.
AMAZING TRAVEL ADVENTURES !!
October 20, 2022 UPDATES
Hello all you travelers! 
We have just returned from our overland road trip through Africa which started in SOUTH AFRICA and then that took us through the countries of NAMIBIA, BOTSWANA, ZIMBABWE, ZAMBIA, and MALAWI, before concluding in TANZANIA and ZANZIBAR! It was an awesome trip! Everything went smoothly and everyone in the group had a lot of fun!
We have other awesome 2022 trips that are still open for reservations, and we are taking reservations for our 2023 trips as well.
We may still be able to book you on a Fall 2022 trip but the deadline is now! Please contact us immediately! 
Our trip offerings for 2023 include a trip to TUSCANY IN ITALY for March 2023, historic EGYPT for September, 2023 and even exotic BHUTAN in October, 2023!
We are also working on a trip to THAILAND for later in 2023. Stay tuned!
In addition, we also venture out on other trips not posted here to some very exotic and seldom traveled locations, so if you are that type of super-adventurous traveler, please contact us. Some potential locations in this category are listed on our "Summary of Upcoming Trips" page on this site. 
So why not sign up for one or more of these awesome trips NOW! 
Please know that all of our tour operators are offering great deals on these trips so the time to sign up in NOW!
Sign up now and Travel on!
Here is just part of our great group of travelers who joined me for an epic road trip through seven countries in AFRICA in September 2022!
In May 2022 our awesome group visited World Famous Ephesus during our great tour of TURKEY !
  

Above are two wonderful photos showing just some of our group on our Spring 2022 Danube River Cruise which included visits to Austria, Skovakia, and Hungary!
Our group had a wonderful time exploring MYANMAR in January 2020 including this awesome hot air balloon ride!
We had a great time on our Caribbean cruise in December 2019. The dolphins sure are friendly in Curacao!
The above photo is of our great group of 38 people at the Colosseum in Rome during our ITALY tour in September 2019!
The above photo shows our super fun group of 41 travelers enjoying our Caribbean cruise in December 2018!
The above photo shows our great group touring Jerusalem on our ISRAEL trip in October 2018!
The above photo is from another great group trip, the EUROPEAN SAMPLER, in September, 2018. We visited NINE different beautiful countries on this trip!
The above photo is just a small portion of the 80 people enjoying our May 2018 group trip to JAMAICA !
The above photo is from our great group trip to SPAIN and PORTUGAL in April 2018 !! Why not join us next time.
Here is our fun group from our March 2017 trip to IRELAND to celebrate St. Patrick's Day!
What We Do
AMAZING TRAVEL ADVENTURES plans and hosts group travel trips through a number of shared sources for youthful adult, active singles and couples.
We are staffed by professional licensed travel agents and experienced travel hosts who have traveled extensively throughout the World. We have traveled to all 50 US States, all seven continents, and over 100 different countries and counting!
Therefore, you know that you will be traveling with a well-planned and fun itinerary and an experienced travel host. Our group trips also will include an experienced English-speaking local travel guide wherever we go!
Celebrating St. Patrick's Day in IRELAND in 2017 !
Visiting the tiny European country of ANDORRA in April 2018 !
Fun Adult groups!
Great customer service!
Satisfaction guaranteed!
Contact Us Today!
Please contact Ed Howard at:
. or to sign up for a specific trip listed on this site please call the phone number listed on that particular trip information page on this website.
100+ Adventure Quotes to Spark Excitement in Your Life (with Photos)
Looking for some adventure inspiration this 2022? Here's our collection of the best adventure travel quotes to inspire you. Because let's face it, sometimes, when you get stuck in a rut, you need to read some adventure quotes to get you back up on your feet.
Since we've committed ourselves to a life of travel, we've discovered that no matter how low you are in life, travel has a way of turning things around. From experience, adventures fill you up with so much life. It always has a way of inspiring you.
It picks you up, brings back inspiration, and just makes you more thankful for the little things in life…like a hot shower and a cozy bed. Start reading our post on the best quotes about adventure and get inspired and start living the life you were meant to live.
While there are a ton of quotes to choose from, here are just a few of my favorite quotes about adventure which have inspired me to live a life of travel and adventure.
Editor's Note: Like these quotes? Hover over each photo and feel free to Pin them on Pinterest!
Best Adventure Quotes of All Time
✨Want to Have a More Local Experience While Traveling?✨
Avoid cookie-cutter tours made for mass tourism. Wherever we are, we love going on local Airbnb Experiences as they have unique experiences around the world.
Click the button below to find a local experience near you.
Top 10 Adventure Quotes
These short quotes about adventure are meant to be short, snappy, and inspirational. Whether you're looking for a quick pick up up or looking for some quotes to inspire you, keep on reading.
1." Jobs fill your pockets, but adventures fill your soul." – Jaime Lyn
2. "Life is a fatal adventure. It can only have one end. So why not make it as far-ranging and free as possible" -Thornton Wilder
3. "You must go on adventures to find out where you truly belong." – Sue Fitzmaurice
4."Attitude is the difference between an ordeal and an adventure" – Bob Bitchin
I love this adventure quote by Bob Bitchin and couldn't agree with it more! Attitude is what makes everything. The quote above by Jaime Lyn is another absolute favorite as I agree with her 100%. "Jobs fill your pockets but adventure fills your soul."
This is something that I honestly believe in! Adventure brings so much joy and inspiration to your life which is why pursuing it is always worth while.
5. "Nothing adventured, nothing attained"- Peter Mcwilliams
6. I don't want to not live because of my fear of what could happen." -Laird Hamilton
7. "Spontaneity is the best kind of adventure"
I love these quotes because they serve as a great reminder that adventure is also a matter of perspective and outlook. I could continue to work for money and be financially rich which would ultimately mean nothing.
Speaking from experience, one of the reasons why I choose to live nomadically is because I want to live a life full of adventure. Every day, I wake up to a life full of spontaneity and I honestly wouldn't have it any other way.
As what some people say, the biggest adventure that you can take on is living out your dream life.
Adventure Quotes Captions
8. "Don't die without embracing the daring adventure your life was meant to be." – Steve Pavlina
9. "Nothing ventured, nothing gained. And venture belongs to the adventurous." -Navjot Singh Sidhu
10. "We're not home-and-hearth people. We're the adventurers, the buccaneers, the blockade runners. Without challenge, we're only alive." -Alexander Elio
11. "Life is not a journey to the grave with the intention of arriving safely in a pretty and well-preserved body, but rather to skid in broadside, thoroughly used up, totally worn out, and loudly proclaiming – WOW – What a Ride!"
12. "We are all functioning at a small fraction of our capacity to live life fully in its total meaning of loving, caring, creating, and adventuring." -Herbert A. Otto
13. The voyage of discovery is not in seeking new landscapes but in having new eyes." -Thomas Alva Edison
14. "Life was meant for good friends and great adventures"
To say that traveling and adventuring with someone is the ultimate test is an understatement! True tests of friendship are when you can travel together for longer periods of time and still come back as friends!
15. "Do not go where the path may lead, go instead where there is no path and leave a trail." -Ralph Waldo Emerson
16. The price of anything is the amount of life you exchange for it." -Henry David Thoreau
17. "Then one day, when you least expect it, the great adventure finds you." – Ewan Mcgregor
18. "I don't want to not live because of my fear of what could happen."- Laird Hamilton
19. There is no end to the adventures that we can have if only we seek them with our eyes open." – Jawaharlal Nehru
20. "Your time is limited, so don't waste it living someone else's life." -Steve Jobs
This Steve Jobs quotes is one of my favorite adventure quotes as it epitomizes what's important. Life is indeed truly short and the quicker you realize the more importance you will put on prioritizing what you really want out of life.
Inspiring Adventure Quotes
21. "If you obey all the rules, you miss all the fun." -Katharine Hepburn
22. "If we all did the things we are capable of doing, we would literally astound ourselves." -Thomas Alva Edison
23. Adventure Awaits, Go find it."
24. "You can't cross the sea merely by standing and staring at the water." -Rabindranath Tagore
25. "Every man can transform the world from one of the monotony and drabness to one of excitement and adventure" -H. Rider Haggar
26. "It is never too late to be who you might have been." -George Eliot
I absolutely love this quote. Often times, we let age define us but in reality, it is never too late to reinvest the wheel, to take things into your own hands, and take risks. Adventure is out there- you just need to seek it!
I'm a big believer that the biggest adventure of your life doesn't have to be this big great adventure. It is really about pursuing what you want in life and living your truth unapologetically. Adventures fill your soul with so much inspiration, filling your life with excitement and joy.
27. "A ship is safe in harbor, but that's not what ships are built for." -John G. Shed
28. "I like someone who embraces life; who wants to be on a long journey but has no particular plan or destination in mind. An adventurous man, open to the concept of living life in the moment." -Jill Hennessy
29. "You must go on adventures to find out where you truly belong." -Sue Fitzmaurice
The quote above is one of my favorite quotes about adventure as sometimes, when you travel, you feel more at home in other countries and cultures.
30. "Look, I really don't want to wax philosophic, but I will say that if you're alive, you've got to flap your arms and legs, you've got to jump around a lot, you've got to make a lot of noise because life is the very opposite of death." -Mel Brook
31. "Own only what you can carry with you; know language, know countries, know people. Let your memory be your travel bag." -Alexander Solzhenits
32. "The purpose of life is to live it, to taste experience to the utmost, to reach out eagerly and without fear for newer and richer experience." -Eleanor Roosevelt
Coming from the queen of adventure and taking risks, I love this adventure quote by Amelia Earhart. Living true to her quote, she has lived a life full of adventure. She wasn't seeking fame but was looking to make her mark and do things outside the norm.
It is one of my favorite quotes about adventure and leaves me inspired, every single time! The bottom line is adventures bring you so much joy and inspiration! our human life is meant to be LIVED.
33. "Adventure is worthwhile in itself."-Amelia Earhart
34. "One way to get the most out of life is to look upon it as an adventure." -William Feather
35. "Knowledge is an unending adventure at the edge of uncertainty." -Jacob Bronowski
My All-Time Favorite Quotes
These quotes below are a few of my favorites out of this list! Although it is difficult to choose, these quotes have made it to the top of my list and they are often quotes that I read and keep coming back to every so often.
40. "It is only in adventure that some people succeed in knowing themselves — in finding themselves Andre Gide
41. "It's time for a new adventure"
When first deciding to take the big leap to travel or pursue something different, the same types of questions and trepidation fill our minds. What if I fail? What if I get into an accident? What if I end up hating it? Let me tell you one thing.
Fear of the unknown is normal. It is perfectly normal to be scared, excited, and nervous all at the same time. As soon as you take the first big step, that is when you will be reminded that adventure is out there. That there are a million and one new things to see and discover and you are just getting started.
42. "The tragedy of life is not that it ends so soon, but that we wait so long to begin it." -W.M. Lewis
43. "It takes a lot of courage to release the familiar and seemingly secure, to embrace the new. But there is no real security in what is no longer meaningful. There is more security in the adventurous and exciting, for in movement there is life, and in change there is power." -Alan Cohen
44. Only those who will risk going too far can possibly find out how far one can go." -T.S Eliot
45. "Adventures don't come calling like unexpected cousins calling from out of town. You have to go looking for them." – Unknown
46. "Adventure, without it, why live?" -Hortense Odlum
47. "The greatest adventure is what lies ahead."
48. "Oh, the places you'll go." – Dr. Seuss
49. "Man cannot discover new oceans unless he has the courage to lose sight of the shore" -Aristophanes
50. "Don't die without embracing the daring adventure your life is meant to be." -Steve Pavlina
51. "I feel very adventurous. There are so many doors to be opened, and I'm not afraid to look behind them." -Elizabeth Taylor
52. "The thirst for adventure is the vent which Destiny offers; a war, a crusade, a gold mine, a new country, speak to the imagination and offer." -Jose Bergamin
53. "Adventure must be held in delicate fingers. It should be handled, not embraced. It should be sipped, not swallowed at a gulp." -Barry Targan54. "Don't die without embracing the daring adventure your life is meant to be." -Steve Pavlina
Awesome Adventure Quotes
55. "Believe me! The secret of reaping the greatest fruitfulness and the greatest enjoyment from life is to live dangerously!" -Friedrich Nietzsche
56. "Fill your life with adventures, not things. Have stories to tell not stuff to show."
The adventure quote fill your life with adventures, not things is one of my all-time favorite adventure quotes. This simply sums up what I try to do in my life.
Currently, everything I own fits into one suitcase. While this idea may seem crazy to some, it works for me. I can go wherever the wind takes me, I have no physical ties to any place, and I can decide to travel and live wherever I want to.
Despite my love for my nomadic lifestyle, I know that this isn't for everyone. Some people can't just pick up everything and go. But that is the beauty of travel.
Whether you are going on a year-long trip or even just a two week holiday, every experience is worthwhile and is worth celebrating. It doesn't always have to be this great adventure. Living the way do has been the biggest adventure of our lives and for that we couldn't be more grateful.
We live in this big and wonderful world that is just waiting to be explored. Adventures bring so much joy to your life so it makes sense to make it a priority!
57."One way to get the most out of life is to look upon it as an adventure." – William Feather
A lot of my friends think I am crazy but I have honestly never been happier. I work, I travel, I meet amazing people, I get to immerse myself in different cultures and most of all, I grow.
On a daily basis I challenge myself to learn new things, to broaden my perspective, and to experience a new way of life. This has ultimately shaped my view on the world and has helped me become a better person.
I love the adventure quote by Lao Tzu as sometimes, all you really need is to take the first step.
58. A journey of a thousand miles must begin with a single step" -Lao Tzu
59. "Men of age object too much, consult too long, adventure too little, repent too soon, and seldom drive business home to the full period, but content themselves with a mediocrity of success." -Dale Carnegie
60. "It is only when we truly know and understand that we have a limited time on earth and that we have no way of knowing when our time is up that we will begin to live each day to the fullest, as if it were the only one we had" -St. Augustine
61. "To the well-organized mind, death is but the next great adventure." -J. K. Rowling
62. "I like someone who embraces life; who wants to be on a long journey but has no particular plan or destination in mind. An adventurous man, open to the concept of living life in the moment." -Jill Hennessy
63. "Adventure isn't hanging on a rope off the side of a mountain. Adventure is an attitude that we must apply to the day to day obstacles in life." – John Amatt64. "The man who goes alone can start today, but he who travels with another must wait till that other is ready." -Henry David Thoreau
65. "To my mind, the greatest reward and luxury of travel is to be able to experience everyday things as if for the first time, to be in a position in which almost nothing is so familiar it is taken for granted." -Bill Bryson
66. "We love because it's the only true adventure." -William Gladstone
Adventure Quotes for Instagram
67. "A large volume of adventures may be grasped within this little span of life, by him who interests his heart in everything." -Laurence Sterne
68. "A man practices the art of adventure when he breaks the chain of routine and renews his life through reading new books, traveling to new places, making new friends, taking up new hobbies and adopting new viewpoints." -Wilfred Peterson
69. "If happiness is the goal – and it should be, then adventures should be top priority." – Richard Branson
70. "Never forget that life can only be nobly inspired and rightly lived if you take it bravely and gallantly, as a splendid adventure in which you are setting out into an unknown country, to face many a danger, to meet many a joy, to find many a comrade, to win and lose many a battle." -Annie Besant
71. "I went to the woods because I wished to live deliberately, to front only the essential facts of life, and see if I could not learn what it had to teach, and not, when I came to die, discover that I had not lived." – Henry David Thoreau
72. "We live in a world full of beauty, charm, and adventure. There is no end to the adventures that we can have if only we seek them with our eyes open." -Irving Wallace
73. "And the day came when the wish to remain tight in a bud was more painful than the risk it took to blossom." -Anais Nin
74. "The thirst for adventure is the vent which Destiny offers; a war, a crusade, a gold mine, a new country, speak to the imagination and offer." – Jose Bergamin
Short Adventure Quotes
The first time I read the quote above, I was immediately dumbfounded. Wow! It made me think of my life, what I was doing, and what I wanted to do.
Coming from a third world country, I know by experience that travel is a privilege. I worked hard for my degree, I hustle between one freelancing job to the next, and I work endlessly on this blog all because I want to keep doing what I do.
I want to be more and do more. Most of all, I want to be happy. Since early on, I've figured out that traveling and going on adventures is what really makes me happy, I found a way to create a lifestyle so I can do what I love.
The adventure quote below is another favorite. For us, being able to spend time with good friends, family, and living the life of our dreams is something we're always going to be grateful for. It makes us feel alive.
75. Do more than just exist"
76. "Security is a kind of death." -Tennessee Williams
77. "A life without adventure is likely to be unsatisfying, but a life in which adventure is allowed to take whatever form it will is sure to be short." – English Proverb
78. "Adventure: the pursuit of life." -Jenny Radcliffe
79. "I hope you see things that startle you. I hope you feel things you never felt before. I hope you meet people with a different point of view. I hope you live a life you're proud of. If you find that you're not, I hope you have the strength to start all over again." -Eric Roth.
80. "Art flourishes where there is a sense of adventure." -Alfred North Whitehead
81. "As soon as I saw you, I knew an adventure was about to happen." -Winnie the Pooh
82. "Twenty years from now you will be more disappointed by the things you didn't do than by the ones you did do. So throw off the bowlines. Sail away from the safe harbor. Catch the trade winds in your sails. Explore. Dream. Discover." -Mark Twain
83. "My parents taught me honesty, truth, compassion, kindness and how to care for people. Also, they encouraged me to take risks, to boldly go. They taught me that the greatest danger in life is not taking the adventure." – Brian Blessed
84. What is life but one great adventure?"
Unique Adventure Quotes
85. "The man who goes alone can start today, but he who travels with another must wait till that other is ready." – Henry David Thoreau
86. "A man practices the art of adventure when he breaks the chain of routine and renews his life through reading new books, traveling to new places, making new friends, taking up new hobbies and adopting new viewpoints." –Wilfred Peterson
87. "Adventure is in the eye of the beholder" – Annie Andre
88. "Adventure is allowing the unexpected to happen to you. Exploration is experiencing what you have not experienced before." – Richard Aldington
89. "You know you are truly alive when you're living among lions."– Karen Blixen
90. "Life is an adventure. Take risks."
One of the biggest risks that I took was starting this blog. After my partner and I met, we decided to start this because we wanted to stay connected to something that we loved, traveling. We both had jobs and I had just finished a master's degree. However, we blindly took a leap and quit everything we knew to be normal and set off for a life of travel.
91. "Adventure is a path. Real adventure, self-determined, self-motivated, often risky, forces you to have firsthand encounters with the world." – Mark Jenkins
92. "You can't find happiness at the end of your journey if you didn't bring it with you all along." – Katrina Mayer
93. Adventure is worthwhile." -Aristotle
94. "To live would be an awfully big adventure" -Peter Pan
95. "I travel because I become uncomfortable being too comfortable."– Carew Papritz
96. "Live, travel, adventure, bless, and don't be sorry." – Jack Kerouac
97. "Take every chance you get in life because some things only happen once." -Karen Gibbs
98. "Travel light, live light, spread the light, be the light." – Yogi Bhajan
99. "People don't take trips, trips take people." – John Steinbeck
100. "Adventures are to the adventurous." -Benjamin Disraeli
FAQ on the Best Adventure Quotes
Similar to travel quotes, adventure quotes are words or phrases that written to inspire people to go out there, leave their comfort zone, and find their own adventure. They are uplifting messages that have the power to motivate and inspire.
While ALL of these adventure quotes are our favorites, there are a lot in this list. So to sum things up, here's are the top 10 adventure quotes.
1. "Jobs fill your pockets, but adventures fill your soul." – Jaime Lyn
2. "Attitude is the difference between an ordeal and an adventure" – Bob Bitchin
3. "Then one day, when you least expect it, the great adventure finds you." – Ewan Mcgregor
4. "Adventure Awaits, Go find it." – Unknown
5. "You must go on adventures to find out where you truly belong." -Sue Fitzmaurice
6. "Adventure is worthwhile in itself."-Amelia Earhart
7. "The tragedy of life is not that it ends so soon, but that we wait so long to begin it." -W.M. Lewis
8. "Don't die without embracing the daring adventure your life was meant to be." – Steve Pavlina
9. "The greatest adventure is what lies ahead." -Unknown
10. "Adventure is an attitude." –Unknown
Absolutely! All of these adventure quotes can be used as captions at all times. If you would like to share the images, you can Pin them directly to your Pinterest board. All you have to do is click the Pin It button at the end of this article.
So there you have it, folks, a few of my favorite inspirational adventure quotes which strike a cord with me every time I read them.
It somehow puts things into perspective, inspiring me to never forget to grab life by the balls! Hopefully, you've enjoyed these adventure travel quotes too! Did you enjoy this article? What are some of your favorites from the entire list?
50 Amazing Travel Experiences Around The World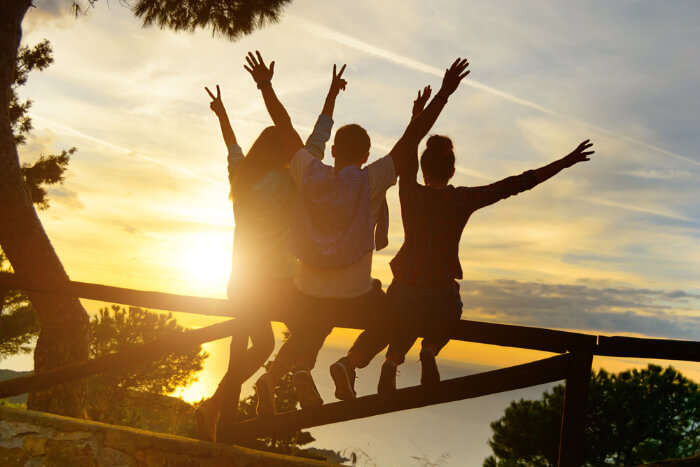 Travel makes us wealthier. We see new places, meet new people, indulge in new activities. The experiences make us a different person. Travelling isn't merely about stepping foot on a landmark, but also inhaling the essence of the very place. The culture and the beauty should grow in you.
So, if you are wondering how to go ahead with that, treat this list of most amazing travel experiences as your bible, and you wouldn't have to maintain a travel bucket list!
Just sit back and scroll through!
1. Hike the Andes to reach Incan ruins of Machu Picchu, Peru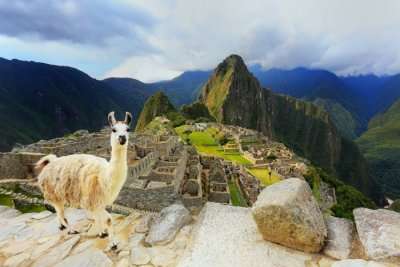 The Inca archaeological ruin of Machu Picchu is one of the Seven Wonders of the world. The trail is 4-day long taking you through some of country's most beautiful landscapes.
2. Ride hot-air balloon in Cappadocia, Turkey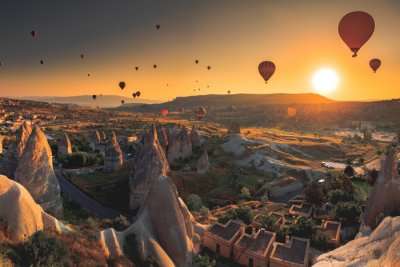 The hot air balloon ride in Cappadocia is among major tourist attractions of Turkey. The ride takes you above a volcanic landscape and pleases you with golden sunset.
3. Release the lanterns in Yi Peng Festival, Thailand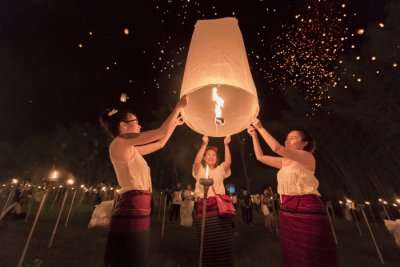 Yi Peng Festival or the Lantern Festival is an important time of the year. Locals return to their home to celebrate this day with their families. They decorate houses and streets, and release sky lanterns, which is symbolic of letting go all the misfortunes.
4. Enjoy a hot spring bath in Blue Lagoon, Iceland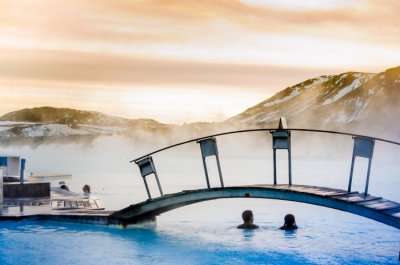 The geothermal spa, Blue Lagoon, is located in a lava field. With steam released from its blue waters, it looks nothing less than a dream paradise.
5. Behold the Northern Lights from Glass Igloo in Finland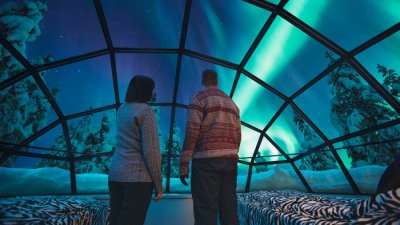 Northern Lights obviously is found in many people's bucket list, but watching Aurora Borealis right from the comfort of your bed, in a luxurious glass igloo is an experience to cherish!
6. Spend nights with the penguins in Antarctica's Emperor Camp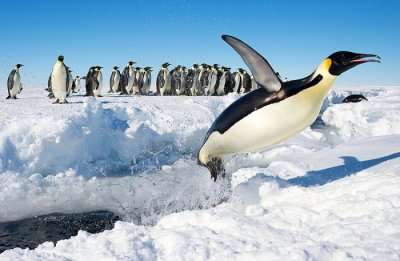 Who doesn't want to visit Antarctica?! The cherry of the top is added when you're spending nights in the camps amidst several friendly emperor penguins.
7. Go glamping and wildlife viewing in Masai Mara, Kenya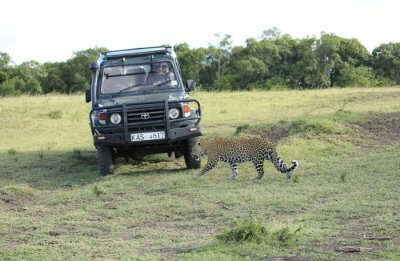 Kenya is considered the pilgrim for wildlife lovers. Right from game viewing to luxurious glamping experiences, you have everything sorted if you are a wild child!
8. Clink scintillating wine glasses amidst the vineyards of Tuscany, Italy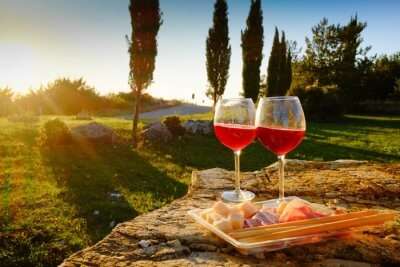 When we say wine, Tuscanian fields flashes right in front of our eyes. Italian wine already has made the world go gaga, but sipping the native wines amidst the vineyards, during a beautiful sunset will spell out Nirvana for you.
9. Scale the highest peak in the world – Mount Everest, Nepal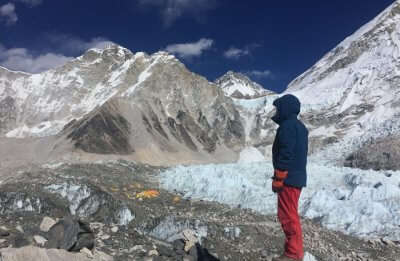 You must have hiked all your life, but have you thought of reaching the peak of world's tallest peak? Well if you haven't, consider it the milestone! But make sure you have sufficient experience and are guided by an expert on your expedition.
10. Celebrate La Tomatina in Spain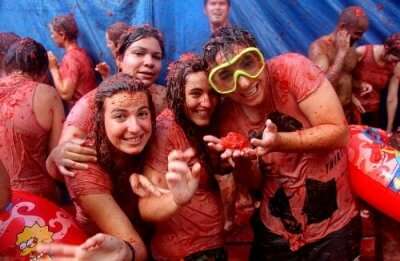 After ZNMD, our travel goals have found a true meaning. People smash tomatoes around like crazy and then head to the bars for an after party. This festival takes place on the last wednesday of August in Valencian town of Buñol.
11. Climb the Sydney Harbour Bridge in Australia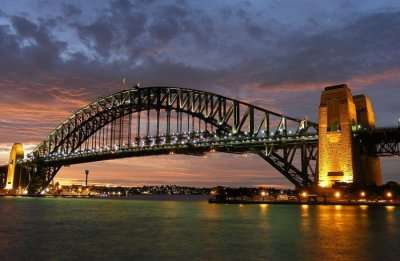 We have seen the Opera House from different angles, but this one is what you will earn. Climbing at the Sydney Harbour bridge is a sport, something that gives you a 360 degree view of the city.
12. Explore the marine wonderland in The Great Barrier Reef, Australia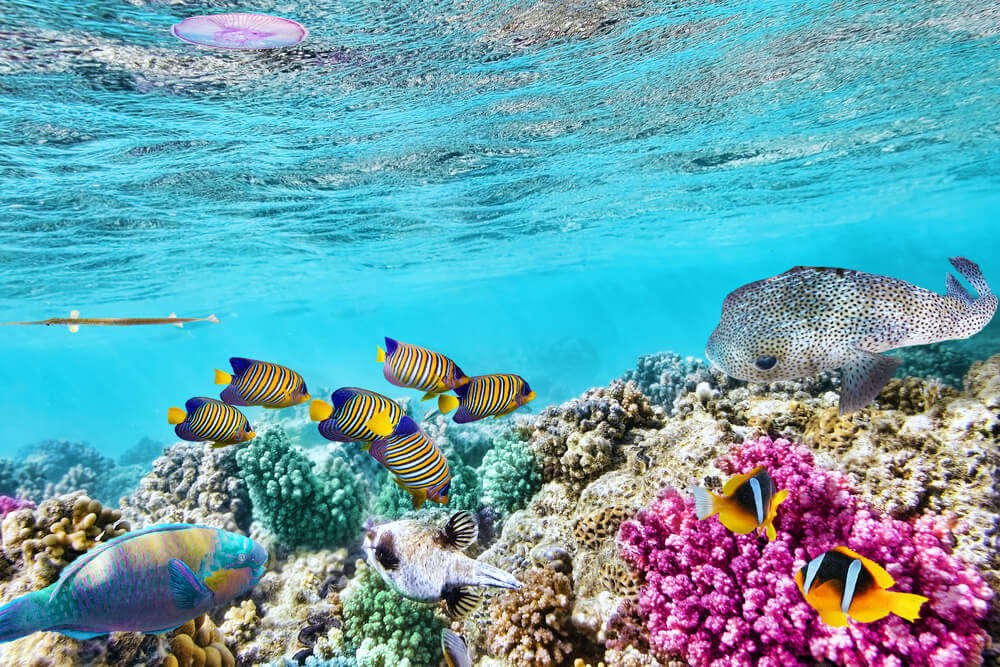 If you ask where the most beautiful seabed is, the answer has to be the Great Barrier Reef. Spread across an area of 2,300 km, this marine wonderland consists of over a thousand reefs and hundred islands.
13. Walk the Great Wall of China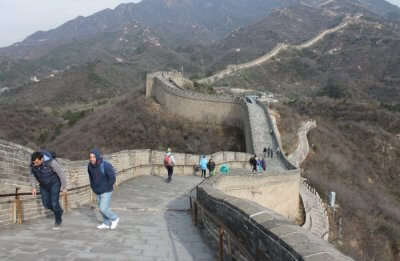 The Great Wall of China is in fact one of world's most talked-about tourist attraction. And to walk through the Wall isn't suggested because of its hype. There are different regions, most of which aren't even known to tourists, which you can explore and where you can indulge in various amazing adventure.
14. Behold the Taj Mahal on a full-moon night in India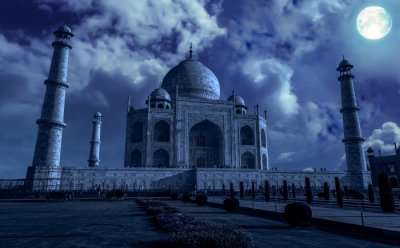 The Taj Mahal needs no introduction, as we have often seen people posting photographs with the Taj in cliche poses. But to go off the beaten track, you have to behold this masterpiece during a full moon, when the Taj Mahal seems to slightly change its hues complementing the moonlight.
15. Cliff dive off the tallest waterfall in the world, Angel Falls in Venezuela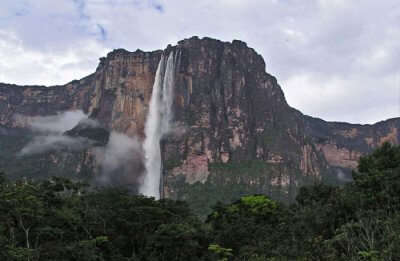 Don't say you're a daredevil if you cannot do this one. Free falling off the tallest waterfall in the world requires more than just inspiration.
16. Dare to dive with the sharks in South Africa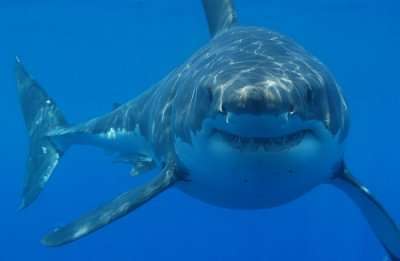 Shark Cage Diving is among the craziest adventure activities. You wear the scuba suit, get inside a cage, and come face to face with the ferocious and furious sharks. These sharks may as well attack you, but you're in the cage, but it still needs sheer courage to be an inch close to the sharp teeth of this creature.
17. Feel at the top of the world from the top floor of Burj Khalifa in Dubai, the tallest building in the world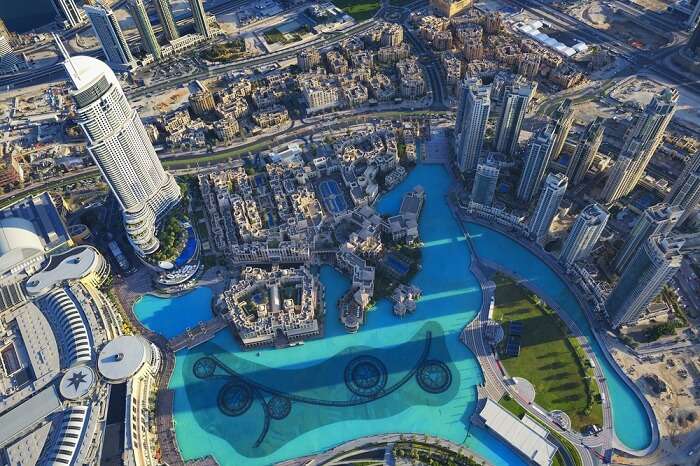 Burj Khalifa in Dubai isn't merely for show sake. The Observation Deck of this building will give you a breathtaking view from a height of 555 meters. This may also be a nightmare for the people with a fear of heights.
18. Surf in the Surfing Capital of Canada, Tofino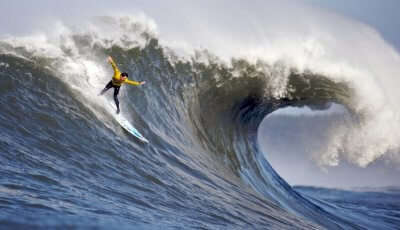 Tofino is one of the best places in the world for surfing regardless of how experienced you are. This destination welcomes surfers all year round.
19. Tour the glowing caves of Waitomo, New Zealand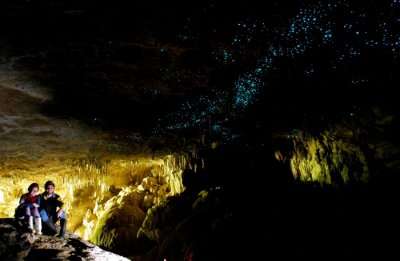 The Waitomo Caves in New Zealand looks like a fairyland with thousands of glow-worms illuminating the dark corners. A boat ride through Waitomo will captivate you.
20. Try your luck in Las Vegas, USA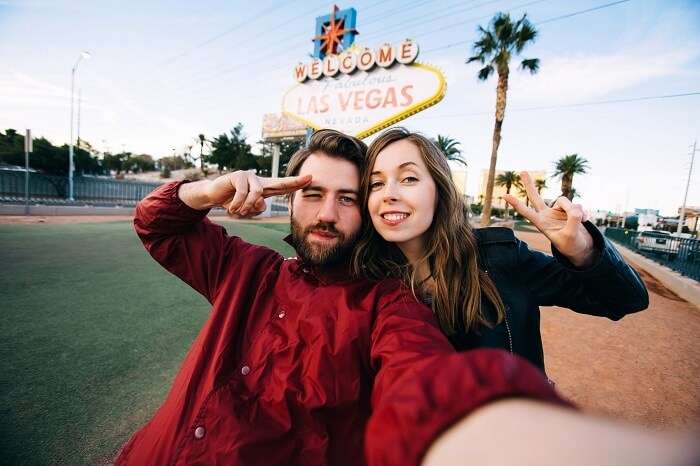 What happens in Vegas stays in Vegas, but if you have your luck by your side what you win in Vegas will go home with you too!
21. Ride the camels and mules in Petra, Jordan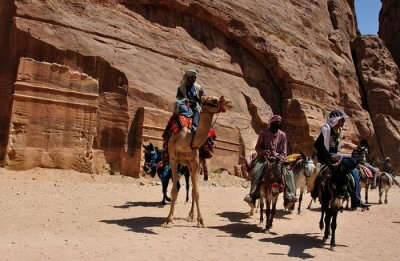 The rugged lands of Petra is explored in many ways, but riding the mules and camels will have you travel back in time as well.
22. Chug finest beers in the world in Oktoberfest, Germany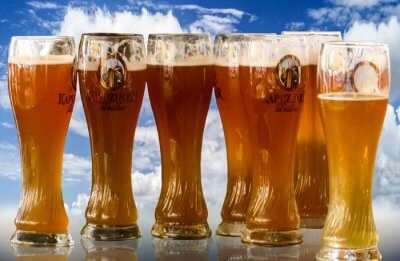 This is unmissable for all the beer-lovers! The Oktoberfest is world's largest Volksfest that's not just about beer, but also parades, music and sumptuous food.
23. Smoke freshly-rolled cigars in Havana, Cuba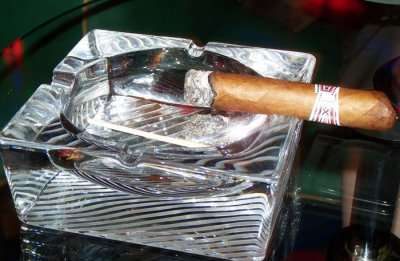 There is no vibe as the Cuban vibe. Let alone half, all of your heart will be in Havana oh nana! The Cuban cigars is of the utmost quality in the world. The hand-rolled cigars of Cuba go through as much as 222 different processes in order to be ready to be smoked.
24. Take a bike trip from Delhi to Leh, India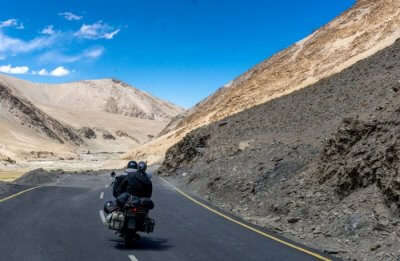 The surreal land of Ladakh can be pleasing and beautiful, but there's also a rugged side to it that challenges even the toughest bikers. A bike ride from Delhi to Leh, Ladakh is picturesque, challenging and allows you to live life and travel in your own terms.
25. Walk on the salt flats of Salar de Uyuni, Bolivia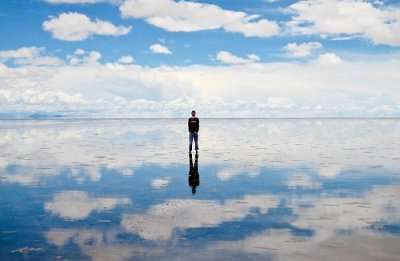 Often mistaken to be an optical illusion, the salt flats of Salar de Uyuni is world's largest salt flat that's spread across an area of 10,582 square kilometers.
26. Glance at the Pyramids of Giza, Egypt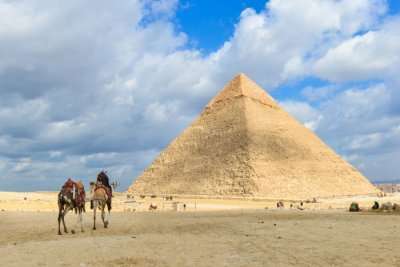 The Egyptian pyramids have the power to move you with its secrets and history. There is so much to learn about the history, each of the aspect is intriguing in every sense.
27. Take a long drive through the Garden Route, South Africa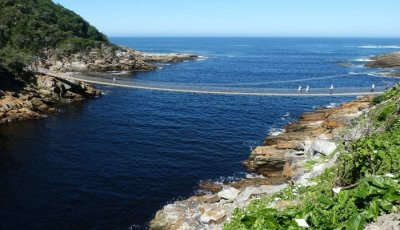 What's a long drive, if you aren't meandering through shoreline, drifting past or stopping by national parks en route, or landmarks, and gardens?!
Planning your holiday but confused about where to go? These travel stories help you find your best trip ever!
Real travel stories. Real stays. Handy tips to help you make the right choice.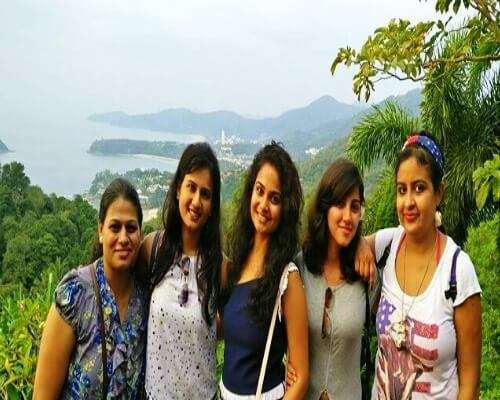 Ramya Narrates The Story Of 6 Girls On An Extraordinary Trip To Thailand
Bangkok. Phi Phi. Krabi. Why should guys have all the fun?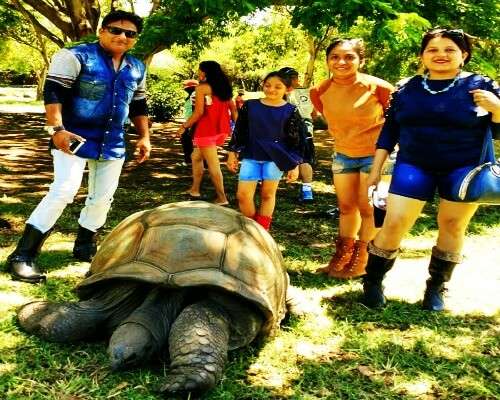 Sandeep Illustrates On The Best Activities For A Family Trip To Mauritius
Water sports. Cocktail parties. And unlimited fun at Casela.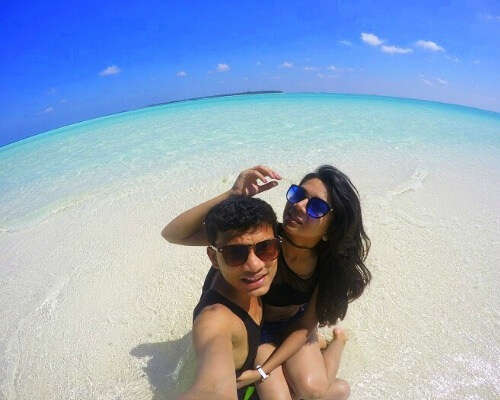 Nisarg Can't Stop Praising His Honeymoon Trip To Maldives
There was snorkeling, sightseeing, luxury, comfort, & much more!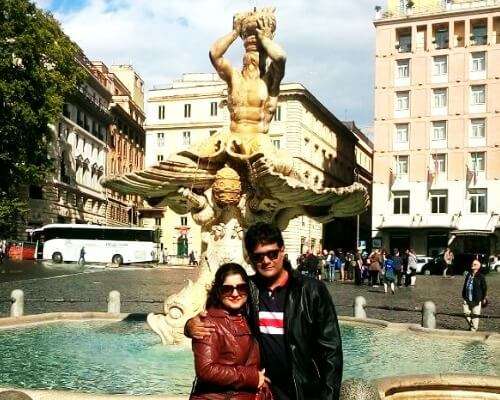 Sabyacsachi's Romantic Trip Proves Europe To Be The Mother Of All Vacations
For Art, Culture, Luxury, & more.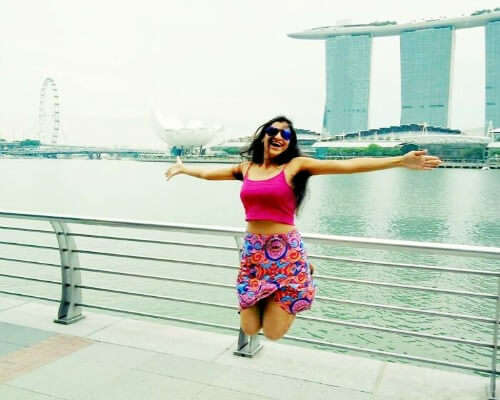 Srishti Talks Of Her Amazing Trip To Singapore With Her Mother & Niece
A fun-filled destination for ages indeed!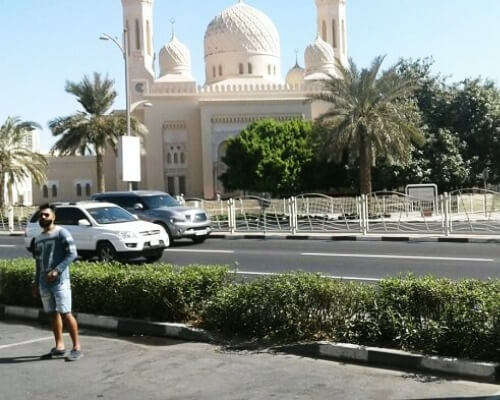 67-Year Old Sridhar Tells How He Beat The Odds & Took A Solo Trip To Dubai
Desert safari. Burj Khalifa. Welcoming locals. Tell me more!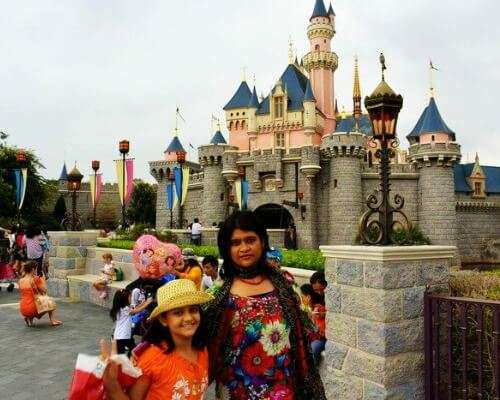 Not Adventure Lovers? Saurabh's Family Trip Proves Hong Kong To Still Be Full Of Fun
Your kids will love Disney Land & Ocean Park!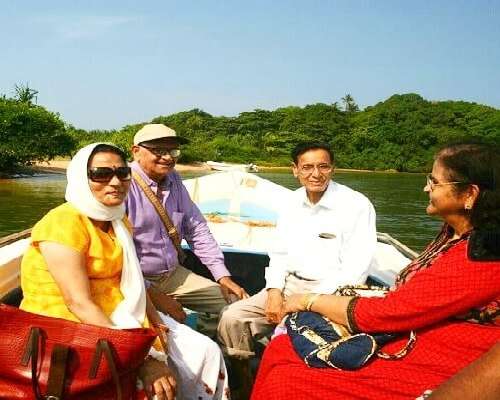 Ravi's Tale Of A Sri Lanka Family Tour Is All You Need To Know About Ramayana Tour
For the love of Ramayana & Travel!
See more at TRAVELTRIANGLE.COM
28. Rejuvenate and pamper yourself with authentic Ayurveda spa treatments in Kerala, India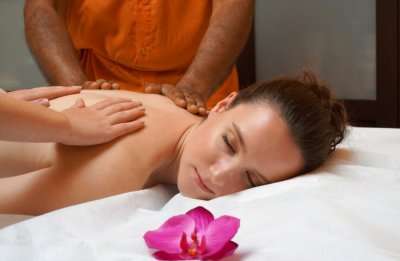 The age old legacy, Ayurveda finds its route in India, and Kerala is considered to be among the best places to an Ayurvedic treatment or therapy.
29. Enjoy the Full Moon Parties in Thailand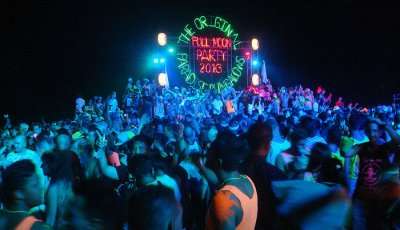 Your definition of nightlife will change drastically when you will attend the hypnotic full and half moon parties of Thailand. Hosted by the beach, these parties are nothing less than extravaganza filled with music, booze and dance.
30. Bathe, feed and spend good time with the adorable elephants in Chiang Mai, Thailand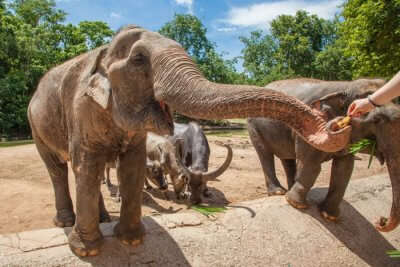 The adorable creatures called elephants are friendly undoubtedly. But if you have been thinking of spending more time with these creatures in a safe environment, then Chiang Mai is the best place. You get to feed, bathe, play around with elephants in the orphanage.
31. Escape to Maldives with the one you love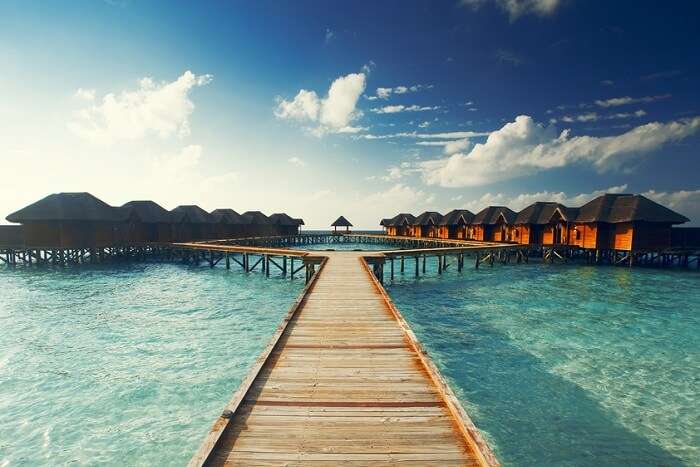 One of the top honeymoon destinations in the world, Maldives will bewitch you with its turquoise and calm ocean waters. The luxury follows you as you spend the best of time in your majestic overwater villas.
32. Dine in the Parisian landmark, Eiffel Tower in France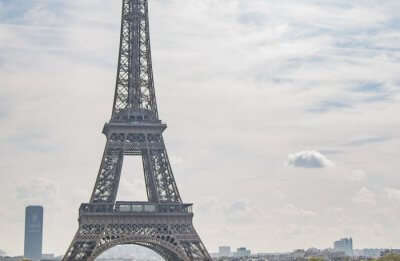 Paris, mainly the Eiffel Tower, is the synonym of love. Having a romantic feast in a lovely restaurant looking over this beautifully lit landmark is your very own fairytale moment.
33. Strike a pose in front of the Petronas Tower in Kuala Lumpur, Malaysia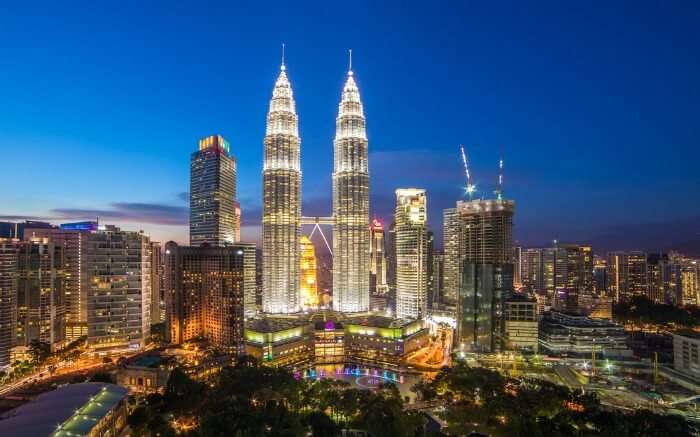 Standing tall and strong, the Petronas is the tallest twin towers in the world. And when in Malaysia you have to click a picture with this landmark. And if you seek something more, head over to its Observation Deck for a soulful view of the Kuala Lumpur City.
34. Dare to walk at a height of 260 meters above ground, on the Zhangjiajie Glass Bridge in China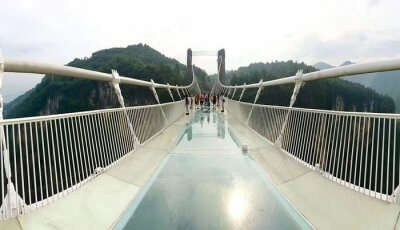 Walk 260 meters above the ground crossing a glass bridge in the Zhangjiajie Grand Canyon of China. Don't look down or you'll be crept with fear all over your body.
35. Feast on breakfast with the view in the white paradise of Santorini, Greece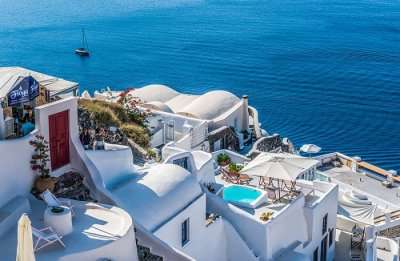 Santorini's stunning white village is an instagram-worthy landscape. But a nice Greek breakfast savored amidst this very vista is sheer travel goals.
36. Cruise the canal city of Venice onboard a gondola in Italy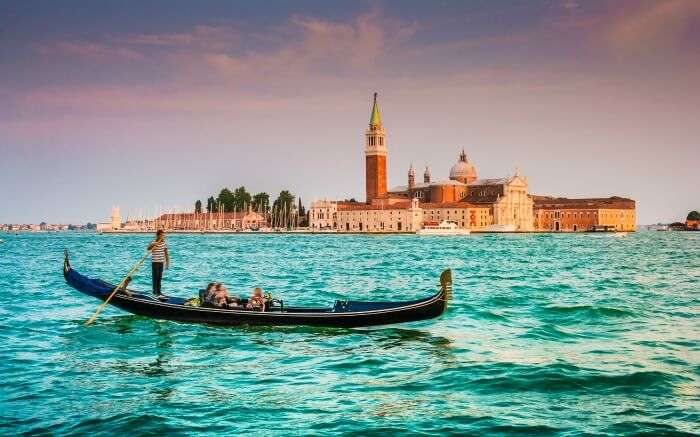 One thing that Italy is most famous for is the Gondola of Venice. Sailing you past legendary landmarks and quite canals, the rower will sing folk songs to you to add that Italian touch.
37. Spend a night on-board a houseboat anchored on Dal Lake in Kashmir, India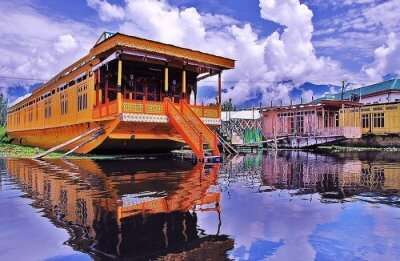 Dal Lake is something that India is proud of. Sky soaring Himalayan peak coupled with tranquility make it a lovely escape. You may want to live for a longer period, so why not spend the night away in the traditionally built luxurious houseboats?!
38. Enjoy the views of London from London Eye in England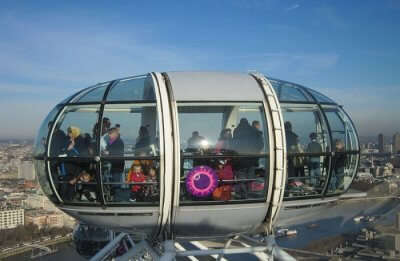 The London Eye on the embankments of Thames consists of luxurious glass capsules that let you behold 360 degree view of the great English city.
39. Challenge yourself by base jumping off the Sky Tower of Auckland, New Zealand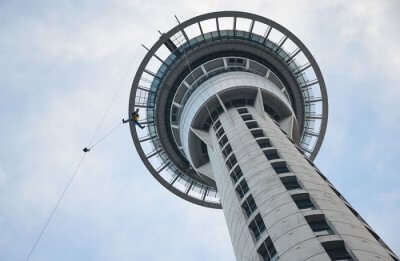 Ever wanted to be a bird flying above a concrete jungle? Well, base jump off the iconic Sky Tower in New Zealand will make your dreams come true!
40. Swim in the iconic infinity pool of Singapore with jaw-dropping views of the city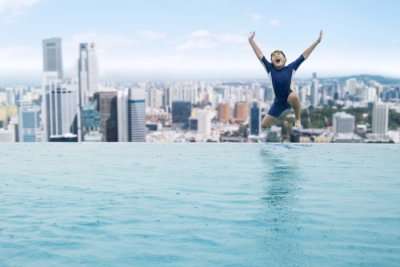 The illusional infinity pool of Singapore will give you the shots that spark envy!
41. Amble through the Vatican Museums in Italy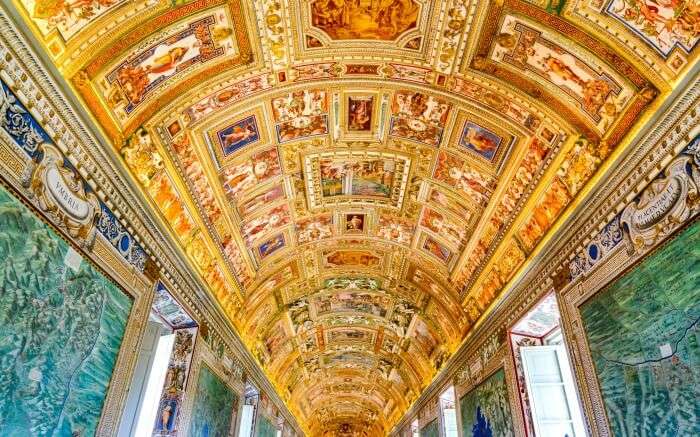 Renaissance art aficionados! This is it! The Vatican City is bejeweled with museums which not only house masterpieces, but are masterpieces themselves.
42. Live up the night for more than 24 hours, with the startling phenomenon called Polar Night in Alaska, USA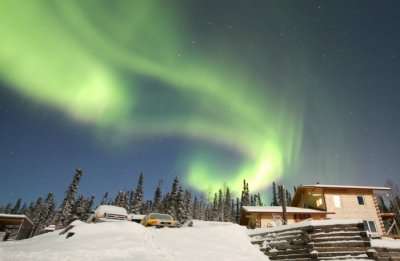 'Wishing this night never fades' – Well, experience your dream coming true in Alaska. Here, in a particular time of the year, the Sun doesn't come above the horizon, resulting in 24 hours of night light.
43. Go dune bashing in the deserts of Dubai, UAE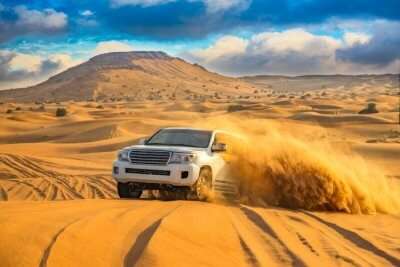 Dubai's dune bashing doesn't merely mean off roading. You have a cultural extravaganza awaiting you. A night desert safari will get you acquainted with local culture through its food, belly dance performaces and more.
44. Watch the dreamy pink lake, Lake Hillier in Australia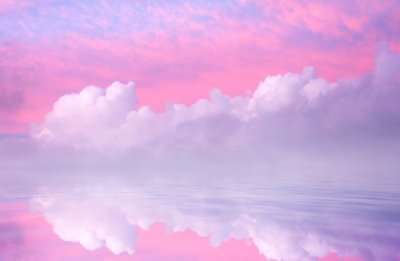 You must have seen lakes around the world, but if you haven't seen the pink lake what are you even doing with your life?!
45. Live the reel life while taking the Game of Thrones Tour in Dubrovnik, Croatia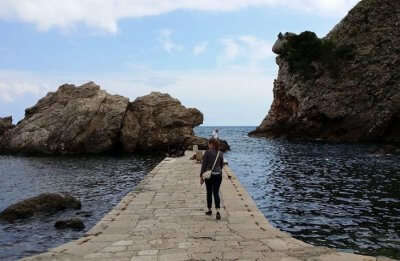 This is for all the GOT fans who always wanted to live the reel life. Most of the scenes are shot in Dubrovnik and you can actually go for a Game of Thrones tour here.
46. Get on cloud nine while skydiving in Wollongong, Australia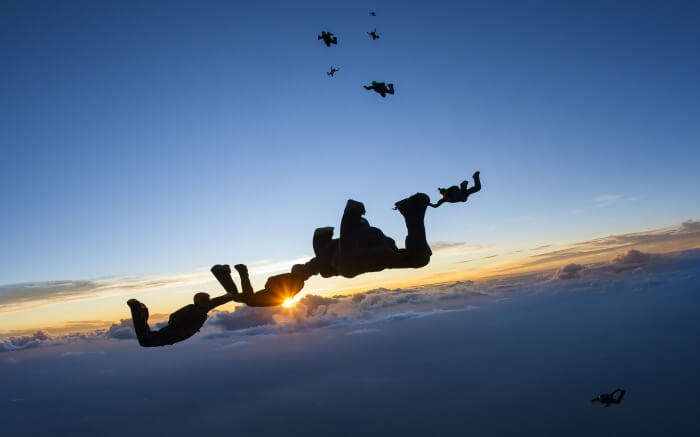 Skydiving is great! But skydiving in Wollongong is the best!
47. Celebrate the festival of colors, Holi in Vrindavan, India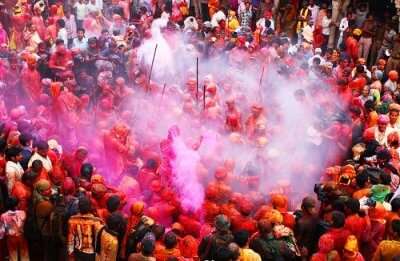 The Festival of Colors, Holi is celebrated in all of India, and even around the world. But Vrindavan's holi is considered the most colorful, craziest and picture-perfect.
48. Let the child in you come alive yet again in Disney World, Hong Kong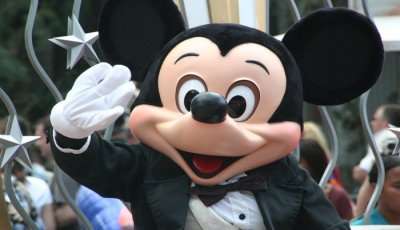 Meet your favorite Disney characters, shop for Disney goodies, and ride the movie-themed rides. If that's not enough, live the night away in Disney resort in Disney World.
49. Forget about the night sky in Iqaluit, Canada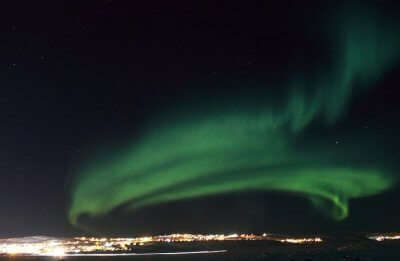 Remember we talked about Polar Nights, well this one is the exact opposite. The sun here just won't set!
50. Live life at the edge by staying for a night in the Skylodge, hanging 1200 feet above ground on a cliff in Peru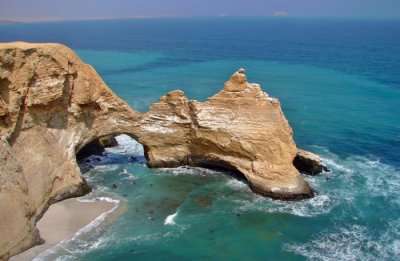 Ditch the traditional stays, and spend a beautiful night in Skylodge in Peru, a capsule hung on a 1,200 feet tall cliff.
Which of these amazing travel experiences struck the chord for you?! plan a Trip with TravelTriangle without wasting a moment and make the best memories of your life.
Looking To Book A Holiday Package?
Book memorable holidays on TravelTriangle with 650+ verified travel agents for 65+ domestic and international destinations.
Source https://amazingtraveladventures.com/
Source https://www.adventureinyou.com/travel-inspiration/adventure-quotes/
Source https://traveltriangle.com/blog/amazing-travel-experiences/